Luke Bryan is one of the most renowned singers and songwriters of this generation. Starting his musical career in the mid-2000s, Bryan did not take long to establish a strong foothold in the music industry.
His debut came with his single 'All My Friends Say' in 2007, which was well-received by the audience.
Luke's brother Chris lost his life in a car accident in 1996 when the singer was preparing to pursue his music career in Nashville. His sister Kelly, meanwhile, passed away of unknown causes in 2007.
Let us take a closer look into the life of Luke Bryan, his career, and more.
How did Luke Bryan's Sister Pass Away?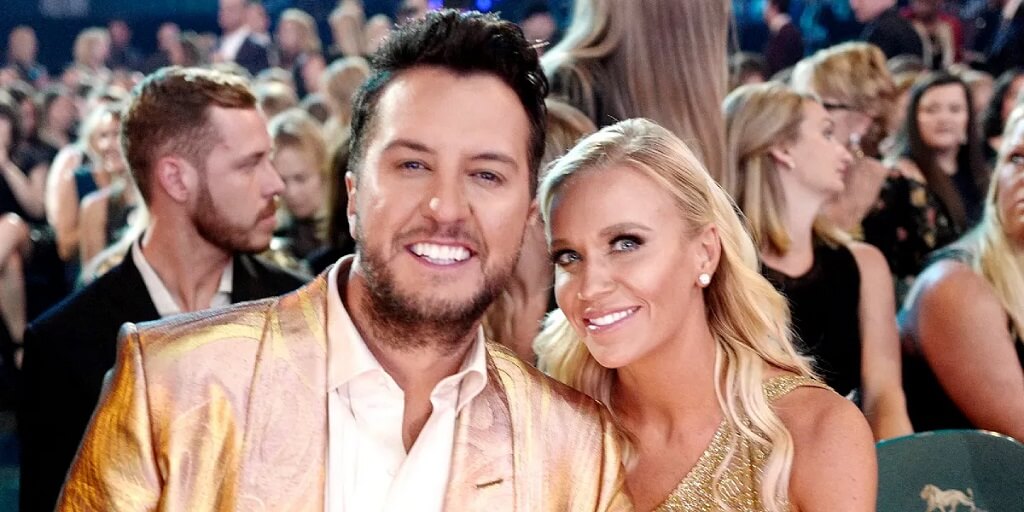 Luke Bryan was just 20 years old and about to leave for Nashville, Tennessee, in 1996 when his older brother, Chris, died in a car accident. In 2007, Bryan's sister, Kelly, died suddenly.
"They never determined what happened. The autopsies, the coroner, no one could figure it out," Luke shared with People in 2013.
"It forever altered my mother's belief systems.
I'll get random calls from her when she's having bad days. One day, she's missing my brother, one day, she's missing my sister, and one day, she wants to be around me more, because I'm all she's got left".
"We give Mama the benefit of the doubt on stuff. She has suffered a lot of pain as a mother, losing two children," Luke shared while speaking to Billboard.
When Kelly's husband, Lee, died of a heart attack just seven years later, Bryan and his wife, Caroline, took in the late couple's three children.
"When you start talking about the loss of siblings and even the loss of my brother-in-law — I mean, he was my brother, he had been in my life since I was 7, 8 years old — and the hesitancy is, gosh, you almost feel the anxiety of telling aspects of your life that are so tragic," Bryan said in an interview.
What was the tragedy in Luke Bryan's life?
Luke's brother Chris lost his life in a car accident in 1996 when the singer was preparing to pursue his music career in Nashville. His sister Kelly, meanwhile, passed away of unknown causes in 2007.
What happened to Luke Bryan's family?
As young as 19, Luke already experienced losing a brother. And while he was still struggling to deal with the death of his brother, his sister passed away.
Years after losing both of his siblings tragically, Luke shared that these are things you never truly get over.
How many kids has Luke Bryan adopted?
Luke has five children: Luke and wife Caroline Boyer have two sons of their own. They've also adopted their nephew and two nieces: Til, Jordan and Kris.
This was after the death of Luke Bryan's sister and husband. He brought their children up as his own providing all the necessary care and support.
Who is Luke Bryan?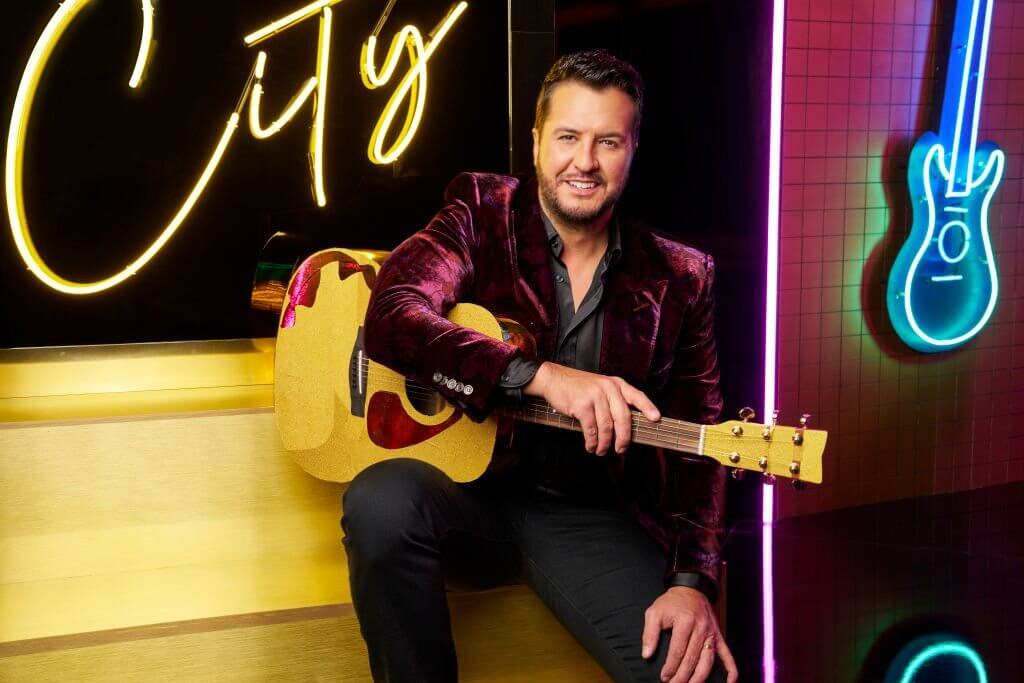 Luke Bryan aka Thomas Luther Bryan is an American singer and songwriter. He is popularly known for writing songs for popular singers and musicians like Travis Tritt and Billy Currington.
Luke is one of the most successful and awarded country artists of the 2010s and 2020s in the United States. He is also popularly known for his albums like I'll Stay Me, Tailgates & Tanlines, Crash My Party, What Makes You Country, and others.
How old is Luke Bryan?
Currently, Luke Bryan is 46 years old. He was born on 17 July 1976.
Luke has already made huge success and wealth in his career and leads a happy life.
What is Luke Bryan's real name?
Luke isn't his real name. The name on his driver's license, is "Thomas Luther Bryan."
However, when he was a young, kids would tease him with the nickname "Lex Luther," so, somewhere along the way, this 40-year-old country crooner dropped the Thomas Luther in favor of just plain Luke.
Where is Luke Bryan hometown?
Luke Bryan was born in Leesburg, Georgia, to LeClaire and Tommy Bryan, who owned a peanut farm.
Early Life of Luke Bryan
Born on 17 July 1976, Luke Bryan's age is 46 Years Old as of 2023. He was born and raised in a well-settled Christian family from Leesburg, Georgia, United States.
He holds an American nationality and has his belief in Christian religion. His zodiac sign is Cancer and ethnicity is English and Irish.
Luke Bryan's parents are Tommy and LeClaire Bryan. His father's name is Tommy Bryan who is a peanut farmer by profession.
Luke Bryan's mother's name is LeClaire Bryan who is a housewife by profession.
He also has two siblings. His elder sister's name is Kelly Bryan and his elder brother's name is Chris Bryan.
He completed his early schooling at Lee County High School in Leesburg, Georgia, United States. After that, he enrolled himself at the Georgia Southern University in Statesboro, Georgia, the United States from where he completed his graduation in business administration.
Since childhood, he has had an interest in singing and songwriting, he always has a desire of pursuing his career as a musician and singer in the entertainment industry.
What song made Luke Bryan famous?
"Country Girl" is the most important and catchiest song of Luke Bryan's career. It was after this Top 5 hit peaked that his career went boom-boom.
Luke Bryan Career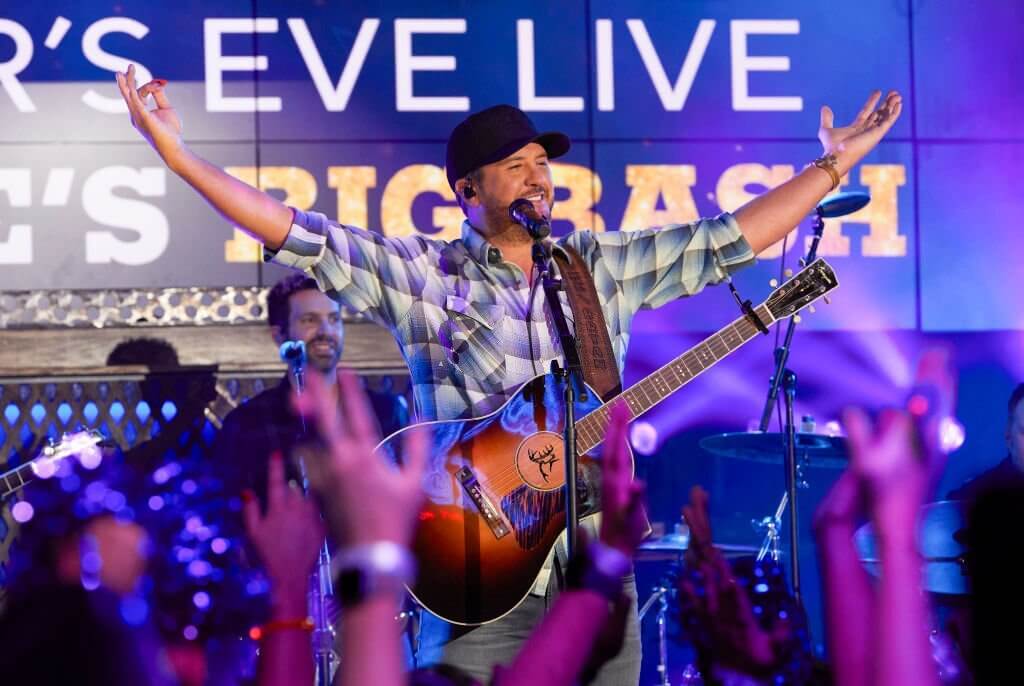 Bryan moved to Nashville in 2001, quickly landing a song writing contract with a local publishing house.
At night, he performed his own music at local clubs, and when an A&R rep from Capitol Records saw him perform one night, Bryan was signed to the label.
In the summer of 2007, Capitol released Bryan's first major record, I'll Stay Me, and two years later Doin' My Thing came out. Both albums peaked at No. 2 on the country charts.
The latter release also produced two No. 1 country singles: "Rain Is a Good Thing" and "Someone Else Calling You Baby."
His early success led to an Academy of Country Music nomination for Top New Male Vocalist, and both Billboard and Country Weekly called Bryan an "artist to watch."
Unfortunately, tragedy struck again, when Bryan's sister Kelly died suddenly at home in 2007, with medical officials unable to determine the cause of her death.
Luke Bryan Continued Success
Bryan made his fans wait another two years for Tailgates & Tanlines, an album that saw four singles land in the Top 5 of the country charts—with "I Don't Want This Night to End" and "Drunk on You" both hitting No. 1.
It wouldn't be long before Bryan found true crossover success, as his 2013 album Spring Break…Here to Party hit No. 1 on the pop charts.
Later that year, Bryan won the Academy of Country Music's Entertainer of the Year Award and released his fourth studio album, Crash My Party, which hit No. 1 on both the country and pop charts.
With the bulk of songs from the album landing on the country charts, three singles found their way to No. 1.
Continuing to thrive, Bryan picked up his first Country Music Association Award win in 2014 as Entertainer of the Year.
Bryan released his fifth studio album, Kill the Lights, in August 2015.
Although its first single, "Kick the Dust Up," became a chart-topping party anthem, much of the album showcased the artist in a quieter, more contemplative light.
What is the name of Luke Bryan's wife?
Luke Bryan's marital status is married. Luke Bryan was married to Caroline Boyer.
His wife is a Business Women. He is married to Caroline Boyer in the year 2006. The couple was also blessed with two children.
His sons' names are Thomas Boyer Bo Bryan and Tatum Tate Christopher Bryan. He also takes care of his nephew Tilden Til Lee and his nieces Kris Lee and Jordan.
What is the tattoo on Luke Bryan's arm?
Luke Bryan's "Bo and Tate" tattoo. The tattoos represent his two kids.
He is also a loving father and great husband. Luke is a highly responsible family man who always speaks fondly about his family.
Unfortunately, he was struck by several deaths in his family.
Luke Bryan Philanthropy
The musician is a supporter of numerous charities: the City of Hope and the Red Cross.
Bryan supports such causes as AIDS and HIV, cancer, children's disaster relief, health, and human rights.
The singer had many difficulties in his life, but he was able to cope with them. Luke believes that love and support can save many lives.
What is Luke Bryan's Net Worth?
The famous American singer "Luke Bryan" has a net worth of $170 Million. Luke Bryan has made a massive amount of net worth in his professional music career.
He has made this net worth by signing a high number of contracts with the record label. Luke has made a successful career in music as a singer and songwriter.
He also makes a high amount of money from the fee that he charges for his singing performances.
How much does Luke Bryan make annually?
Luke Bryan earns an estimated salary of $15 Million per Year. He has a huge fan following around the world.
His albums and songs always top the charts and sell all across the world. Therefore, wealth might not be a priority for Luke but how probably passion for music is.
What is the height of Luke Bryan?
Luke Bryan is a good-looking smart and handsome man with a charming and dashing personality. He owns a strong and attractive physique with impressive body measurements and a normal body type.
Luke is about 6 feet 3 inches in height which is equal to 190 cm or 1.90m. His body weight is around 92 Kg which is equal to 203 lbs.
He has short and stylish dark brown color hair and also has blistering dark brown beautiful and mesmerizing eyes.
Hope you enjoyed this article. Share with us your feedback in the comments section below.
Next Read: What Happened to Jess in the Dark?