Want to read and learn about something different so you are in the right place.
Wish for knowing about any famous personality yet not an artist acting, dancing and singing for television. One such famous person is Adrian Chiles, a radio presenter, and host.
Adrian Chiles is a popular personality and TV show host. In 2002 he received a gold medal for his show named Chiles at the Sony Radio Academy Awards. The show Chiles was on aired BBC radio 5.
He set a world record for receiving the highest number of kisses in 60 seconds from 2007 to 2009.
Such great contributions in the journalism field have changed the view of people towards her.
Now, they love watching his shows and feel good when they read his biography.
Profile Summary:
Name: Adrian Chiles
Birth Date: 21 March 1967
Birth Place: Quinton, Birmingham, England
Age: 56 years
Height: 6 Feet 0 Inches
Net Worth: $2 Million
Profession: Writer and Broadcaster
School: Haybridge High School
University: Queen Marry, and University of London
Education: Journalism, English Literature
Father: Peter Chiles
Mother: Ljerka Chiles
Marital Status: Married
Wife: Jane Garvey (m.1998; div.2009)
Children: Sian Mary Chiles, Evelyn Katarina Chiles
Nationality: British
Residence: Quinton, Hagley, Birmingham
Who is Adrian Chiles?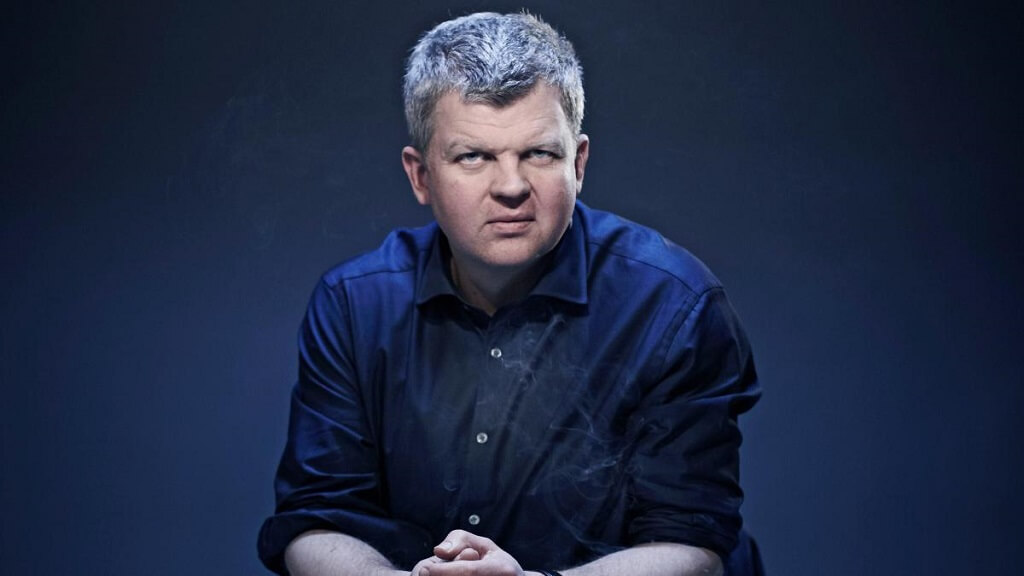 Among the most versatile broadcasters of the UK, Adrian Chiles is one of them. He is a British radio presenter and Television presenter.
He has co-presented The One Show from 2007 to 2010 and Daybreak from 2010 to 2011 with Christine Lampard.
He loves football. From 2010 to 2015 he served as a chief presenter for ITV Sport. He presented many business programs such as The Money Program and Working Launch.
Many sports programs like Match of the Day 2 were also illustrated by him. He is currently working for BBC Radio 5 Live.
Early Life of Adrian Chiles
Adrian Chiles was born on 21 March 1967 in Quinton, Birmingham to a family of Croatian Mother and English Father. He shifted to Hagley, Worcestershire when he was four.
An interesting feature of his personality is his Birmingham accent.
Although he was not capable of speaking the perfect Croatian language, he always tried to speak Croatian. He was educated at Haybridge High School and then worked for his staging business.
His last Alma Mater was the University of London.
Being a student he was a layperson and amateur actor. He appeared in Crescent Theatre's musical production. After University he applied for Civil Service exams but unfortunately, he failed.
He also failed in the second interview necessary to apply for MI5.
Then he started studying journalism at Cardiff. He worked for News of the World as a reporter.
The Journey of Adrian Chiles
Adrian Chiles joined BBC to gain experience on Business Breakfast. The experience gained by Chiles from Financial World Tonight helped him in BBC two business show Working Launch.
He came into notice and became very popular after this show. Gaining this popularity, he continued creating and scripting a series of different programs like BBC Two, SO WHAT DO YOU DO ALL DAY, the 2003 series including BBC.
Chiles presented the spinoff of the popular UK Television show The Apprentice named The Apprentice: You're Fired! The criteria of this show were to interview a candidate which was about to be fired. He was replaced by Dara O Briain in 2009 and left BBC.
In August 2006 Adrian Chiles co-presented a pilot on a BBC evening magazine program. The last appearance of Chile on the One Show was on 30th April 2010.
Chiles was a tribute from political leaders Nick Clegg and David Cameron and Prime Minister Gordon Brown on his last show.
He returned to BBC television in January 2016. He hosted the follow-up program Brexit on 1 January 2019.
In this program, he spoke to people over two years and gathered their reviews about Brexit. The series of Christine and Adrian's Friendship Test was co-presented by Adrian Chiles.
He also became a presenter for awareness of different issues. He wrote a documentary named Drinkers like Me which defined why alcohol has become an important part of life.
He was habitual of drinking 100 units of alcohol per week. A doctor tested his livers which showed he was suffering from hepatic steatosis.
Adrian Chiles Personal Life
Adrian Chiles married Jane Garvey. In September 1988 Jane Garvey was a presenter of Woman's Hour on Radio 4. The couple is blessed with two daughters.
But unfortunately, the couple got separated in 2008 and divorced in October 2009. In 2007 Chiles converted to Catholicism.
In April 2020, in an interview with The Daily Telegraph, he confirmed his relationship with Katherine Viner, a newspaper editor.
He confessed openly that doesn't mind staying with Katherine. In 2020, Adrian was detected with ADD.
He informed all his well-wishers that he is getting the right treatment and using the prescribed drugs. Chile is simply a vegetarian.
Adrian Chiles Net Worth
Adrian Chiles estimated net worth is $2 million USD. He has earned such huge capital through his career as a Journalist.
Altogether, let you also know that Adrian's most of the wealth has come after his work on BBC television.
Although, he doesn't focus on being so rich. Despite this, he believes in being simple and accepts high-thinking facts.
This automatically established an empire in his financial world and he ultimately became enough rich for a luxurious life.
Below we have mentioned his few earning reports that tell his approx earnings on various time periods.
Per Second: $ 0.05
Per Minutes: $ 0.3
Per Hour: $ 19
Per Day: $ 1140
Per Week: $ 8,000
Per Month: $ 32,000
Per Year: $ 4,00,000
Net Worth: $2 million
Note: Above mentioned income/salary figures have been taken from different sources.
So, we don't claim 100% accuracy of these data.
Now, you are at the end of this wonderful biography of Adrian Chiles. Let us know your experience with it by sharing your valuable feedback in the comment section.
Also, don't forget to check out the biography of this amazing BBC journalist – Fiona Bruce who is connected with the platform since 1989.
Next Read: Tom Ackerley Bio