We know that being a housewife is never easy for a woman. Then think how difficult it would be for a housewife without a husband.
Here we are talking about Afton Smith who was a famous actress until she quit her acting career. At that time, she had her husband.
But now he is not in a relationship with her. Let's see the full story of Afton Smith and know what really happened in her life.
Who is Afton Smith?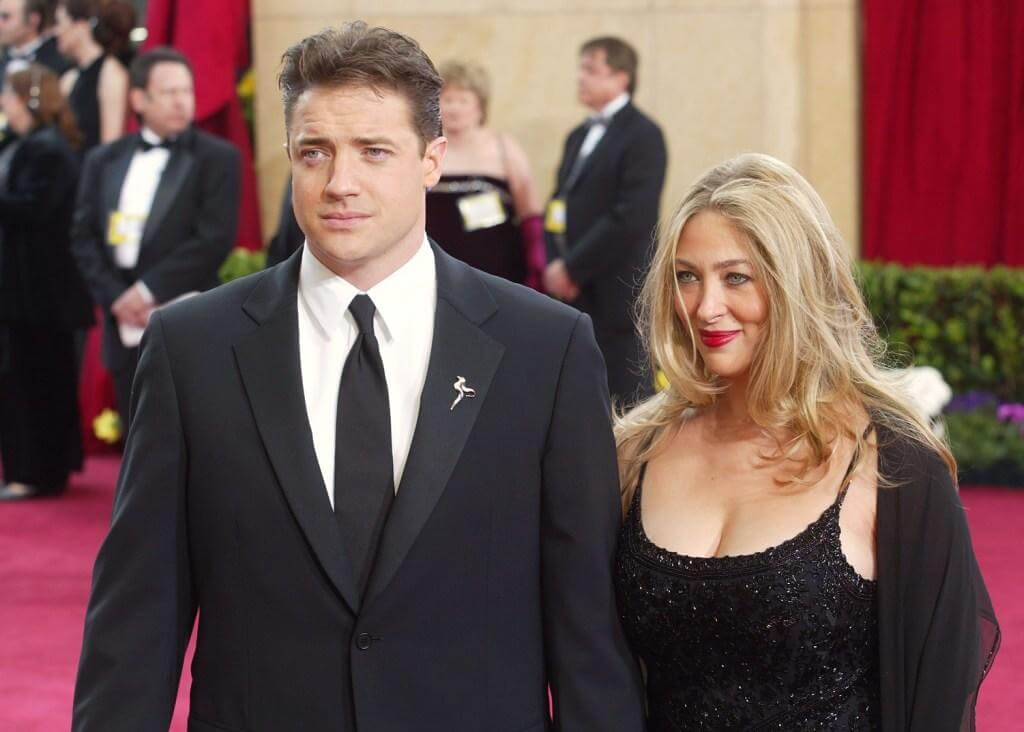 Afton Smith is a former American film and television actress. She is the ex-wife of the popular Hollywood actor Brendan Fraser.
he is immensely popular for being the former wife of this famous Hollywood actor.
However, she has also created her own personality in the film industry. Smith is well-known for her appearance in the films Reality Bites (1994) and Fried Green Tomatoes (1991).
Besides these, she has appeared in various films and TV series. Let's explore the amazing biography of Afton Smith.
Early Life and Family
Afton Smith was born on 3 December 1967 in Northport, Long Island, New York, United State to her mysterious father and mother.
She is still a secretive woman as she has not even introduced her parents to the media. She completed her elementary education at a local school in her hometown.
Later, she did her graduation from Canada in 1989.
As per sources, her father was a businessman, and her mother was a housewife. Smith holds American citizenship and is now living in New York, United State.
Acting Career
Afton Smith debuts her acting career in the film name Less Than Zero. The drama film was led by Marek Kanievska and was officially released in 1987.
She gained a little fame after playing a small role in this film. In the same year, she got another chance to appear in a film.
This time she played a role of a disco lover girl in the film name Once Again.
It was a comic drama-based film which was led by Amin Q. Chaudhri.
She then had to face a challenging period as she didn't get any work for almost four years. In 1991, she finally got a chance to appear in the romantic-comedy film Pyrates, which narrated the story of a couple.
In the same year, Smith appeared in the comedy-drama-based film Fried Green Tomatoes.
The film was based on Fannie Flagg's novel 'Fried Green Tomatoes at the Whistle Stop Cafe'.
Smith came into the limelight after one of her films, Reality Bites hit the audience massively. The film was released in 1994 in which she portrayed Janine.
However, she appeared on the screen for a while but has a significant contribution to the film. Her next appearances were in the TV series, Pig Sty and then in the comedy-drama A Reason to Believe.
End of Smith Career
In 1997, Afton Smith worked with her then-boyfriend Fraser in George of the Jungle. It was a family-comedy-based film that was directed by Sam Weisman and released on 16 July 1997.
She played a small role as Ursula Stanhope's (Leslie Mann) friend. The film has a budget of $55 million USD.
She later enrolled in another project and appeared in the slapstick comedy film 'Dickie Roberts: Former Child Star (2003). She then married Fraser and gave up on her career.
As she also became a mother of a child in 2002, she decided to quit acting to focus on her kid.
Afton Smith Marriage and Children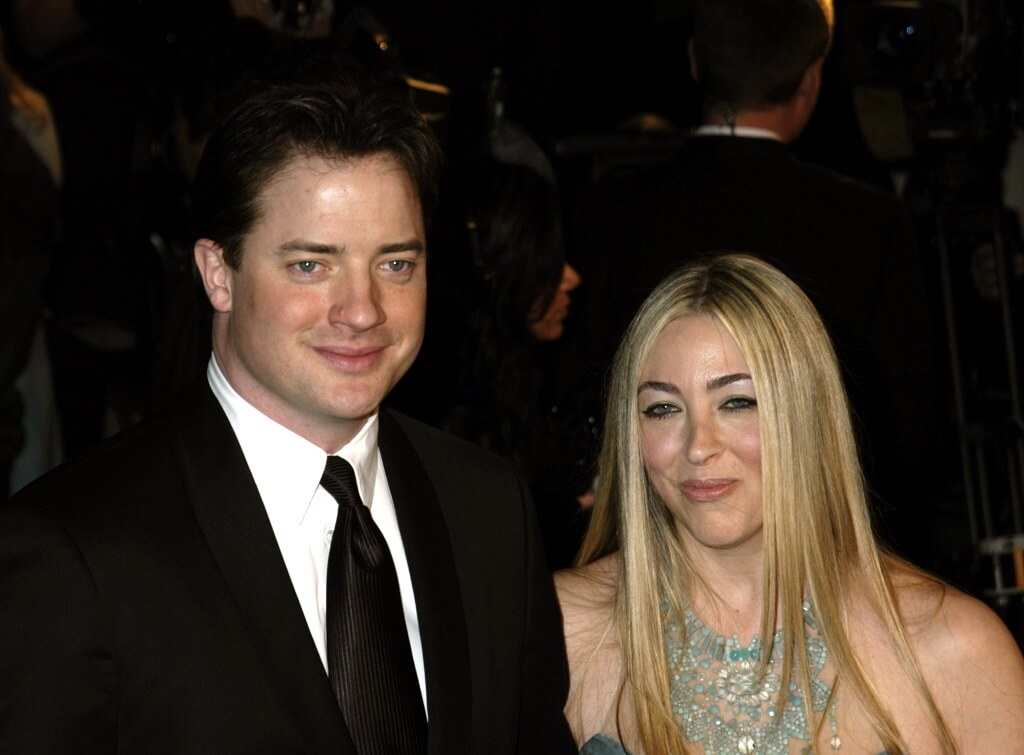 Afton Smith married her long-time boyfriend Brendan Fraser on 27 September 1998 in the garden at the Bel Air Hotel in Los Angeles. The couple first met at a barbecue at Winona Ryder's house on 4 July 1993.
Ryder, who was then shooting the film 'Reality Bites' introduced her to Fraser. They eventually fell in their love and started their dating journey.
They dated for almost four years and then got engaged in October 1997. They then tied the knot on 27 September 1998 in Los Angeles.
Smith and Fraser welcomed their first son on 17 September 2002 and named Griffin Arthur Fraser. After that, the couple welcomed their second son on 16 August 2004 and named Holden Fletcher Fraser.
Following his birth, the couple was blessed with another son, Leland Francis Fraser, born on 2 May 2006.
Afton Smith and Fraser Divorce Journey
Smith and Fraser were in a good relationship until 2007. But then they have problems for a while. In late 2007, Fraser publicly announced that the couple has decided to end their relationship.
The divorce case reached the court somewhere in April 2008. The court was seeing Fraser as a top Hollywood star, while Smith was a housewife.
According to this, the court ordered Fraser to pay her $50,000 every month in alimony.
Additionally, the court told him to pay her $300,000 per annum in child support. Everything was going according to the court orders.
But in early 2013, Fraser requested the court to reduce the alimony and child support, saying that he is not earning the much he used to earn.
In response to this, Smith insisted that he is still earning about $3 million dollars every year and thus he can continue paying the amount originally. Later, the court agreed with her, and the case has been settled.
Afton Smith's Net Worth
Afton Smith estimated net worth s $500,000 USD. She has earlier earned a lot through her acting career.
Now, she has no primary earning source. Smith is now getting money from her former husband Brendan Fraser as per the court orders.
She is being paid $50,000 every month and additionally $500,000 every year. She is using these capitals in nourishing her children. At all, the court is with her and she will be paid until Fraser is earning that much of the amount.
Talking about her social media appearance, she is not available there and is now very far from the media attention.
The Bottom Line
Afton Smith is now an independent single parent of her children. This shows how courageous she is as she is handling her life alone. That's another thing that she lost her profession for the good of her children.
But that was when she was engaged to her husband. No one had wondered that the couple's relationship will end under such conditions.
Next Read: Who is Alejandra Amarilla? The ex-wife of Steve Nash
Anyway, the past was not good. But it's the time for her children to do the greatest things they can. We hope they would be seen on big screens very soon.