Ainsley Earhardt (born on 20 September 1976) is an American conservative journalist who is currently the co-host of the show, Fox and Friends (running since 1996).
Earhardt's achievements don't end here, as she is also the author of 4 books, that give us detail about her life and struggles.
Let us read more about this famous TV personality and her rise to fame below.
Ainsley Earhardt Profile Summary
Name
Ainsley Earhardt
Birth Date
20 September 1976
Birth Place
Spartanburg, South Carolina, USA
Age
47 Years Old
Net Worth
$32 Million
Profession
American Journalist, Author
University
Florida State University, University Of South Carolina
Education
Bachelor Degree Of Journalism
Martial Status
Divorced
Ex-Husband
Kevin McKinney, And Will Proctor
Nationality
United State Of America
Who is Ainsley Earhardt?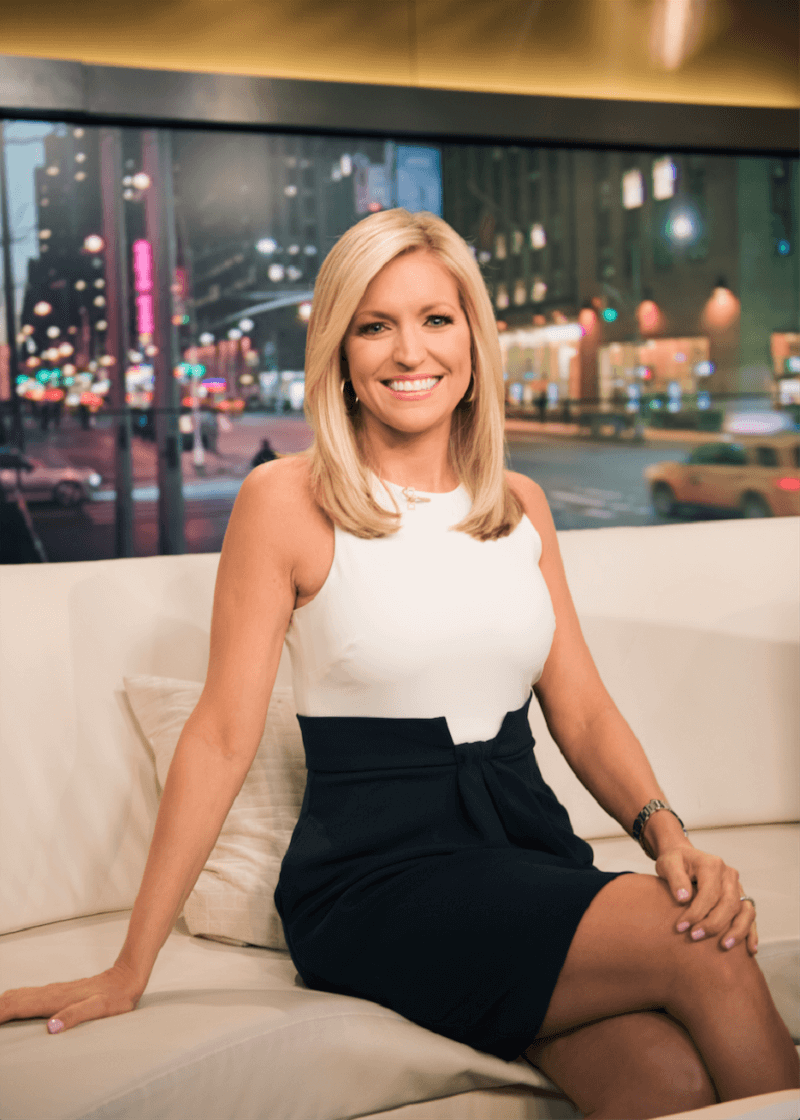 Ainsley is a popular journalist under the FNN, where she co-hosts the show Fox and Friends alongside Brian Kilmeade and Steve Doocy.
As co-host from the year 2016, she has gained much more popularity having conducted exclusive interviews with ex-US President Donald Trump and previous First Lady Melania Trump, as well as the then Vice President Mike Pence.
She also has her own show, Ainsley's Bible Study which airs on the channel Fox Nation.
Early Life of Ainsley Earhardt

Ainsley was born on 20th September 1976 in Spartanburg, South Carolina, USA. When she was quite young, she moved with her family to Charlotte, North Carolina, USA.
She takes a lot of pride in being a "Southerner".
Ainsley Earhardt Education
Like most people, Ainsley completed schooling in her hometown. After finishing high school, she enrolled at Florida State University.
However, she transferred soon to the University of South Carolina where she finished her bachelor's degree in Journalism.
Ainsley Earhardt Career
Before joining Fox News, Ainsley was hired as a reporter by WLTX, a local CBS station in Columbia, USA.
She was awarded the "Best Personality of The Year." by Columbia Metropolitan Magazine. She moved to New York City in 2007 as a journalist for Fox NEWS.
Prior to joining as a co-host on Fox and Friends First, she was a news correspondent based out of New York covering high-profile stories such as the Deepwater Horizon Oil spill (2010), Hurricane EF5 in Moore, and Oklahoma (2013).
The live coverage of the Pope's visit to New York and the gun shooting at Emmanuel African Methodist Church.
In May 2018, the royal wedding of Prince Harry, Duke of Sussex, and Megan Markle was covered by Ainsley as well.
Ainsley Earhardt has authored four books as of 2023. Her first one is Take Heart, My Child: A Mother's Dream, followed by Through Your Eyes: My Child's Gift To Me.
In 2019, she came out with her memoir- The Light Within Me- An Inspirational Memoir. Her latest publication, I Am So Glad You Were Born is scheduled for release in September 2022.
Controversies involving Ainsley Earhardt
As a news correspondent for a popular channel, Ainsley has been in the limelight for her controversial remarks.
In an interview with then-President Trump, she had made a factually incorrect statement:
"that the defeat of communist Japan has made America great again." for which she received a lot of criticism both from US citizens and the international media.
She had also shown open support for the Trump administration's decision to withdraw from The Paris Climate Agreement, in an age where global climate change and its management is a top priority for most first-world countries.
The Trump administration justified its move by stating that the agreement was ' unfair to the United States.'
During the COVID-19, she encouraged people to travel by air, contrary to UN and WHO guidelines, stating that " now is the safest time to fly", which got her a lot of criticism from the Center for Disease Control (CDC).
She has been quoted saying that "Democrats are making this pandemic political.", indicating that the opposition is taking undue advantage of this global crisis and tarnishing the image of the Republican government in front of citizens of the country.
Also Read: Kylie Gillies Journalist Biography
Ainsley Earhardt Personal Life
Ainsley has been married twice. Her first marriage to Kevin McKinney was in April 2005. They divorced in 2009.
In October 2012, she married Will Proctor, a former Clemson University quarterback. Proctor filed for divorce in 2018, due to allegations made by Earhardt during their separation period, that Proctor had been unfaithful to her.
They finalized the divorce in 2019. Will and Ainsley have one child together.
A few months later, in August 2019, according to the magazine, Vanity Fair, fellow Fox News personality Sean Hannity and Ainsley were in a relationship.
They have been seen together attending a wedding in New Jersey, as a guest couple.
Also Read: Sophie Fouron Journalist Biography
Ainsley Earhardt Net Worth
Ainsley Earhardt estimated net worth is $8 million as of the year 2023. She has earned this huge amount through her journalism career.
Otherwise, earlier in 2022, her total wealth was somewhere around $7 million. This means that the journalist has earned around $1 million so far this year.
And most possibly, she is going to close her wealth around this figure by the end of this year.
Ainsley has made most of her income through her journalism profession and then brand promotions. Also, there are a few chances that she would have received endorsement deals.
As of 2022, Ainsley Earhardt's annual salary is $1 million though it keeps changing on different factors. But overall, she ends up making a huge amount every year.
Well! This was all about the journalist Ainsley Eardhard and her successful life. Let us know your thoughts and feedback below in the comment section.
Next Read: Who is Journalist Sunlen Serfaty?