Akın Akinozu (born on 22 September 1990) is a well-known Turkish actor famous for his role as Miran Aslanbey in the Turkish TV series Hercai. He is also popular for being the son of Özlem Akınözü.
He has achieved a lot in the past few years. Let's read this article to learn about his girlfriend, wiki, net worth, partner, and a lot of other things.
Profile Summary:
Name: Akin Akinozu
Birth Date: September 22, 1990,
Birthplace: Ankara, Turkey
Age: 33 Years Old
Net Worth: $2 Million
Profession: Actor
Education: Bachelor of Mathematics
College: Santa Monica College
University: University of California, Berkeley
Relationship Status: Dating
Nationality: Turkey
Who is Akin Akinozu?
Akin Akinozu is a famous Turkish actor who is also popular for being the son of Özlem Akınözü, who is also a famous actress.
His name has not stopped ringing loudly in and out of Turkey since he rose to prominence with the popular Turkish TV show Hercai, in which he played Miran Aslanbey.
His fame spread beyond Turkey's borders, and today, thanks to the success of "Hercai," Akin is known in countries such as Peru, Chile, Brazil, Argentina, Georgia, Greece, Italy, the United States, Egypt, Hungary, and Iraq, among others.
He has received numerous awards for his work on the show, including the prestigious Magazine Journalists Association Golden Lens Award for Best Actor in a Dramatic Series.
Akin is currently residing in Istanbul, Turkey.
Early Life of Akin Akinozu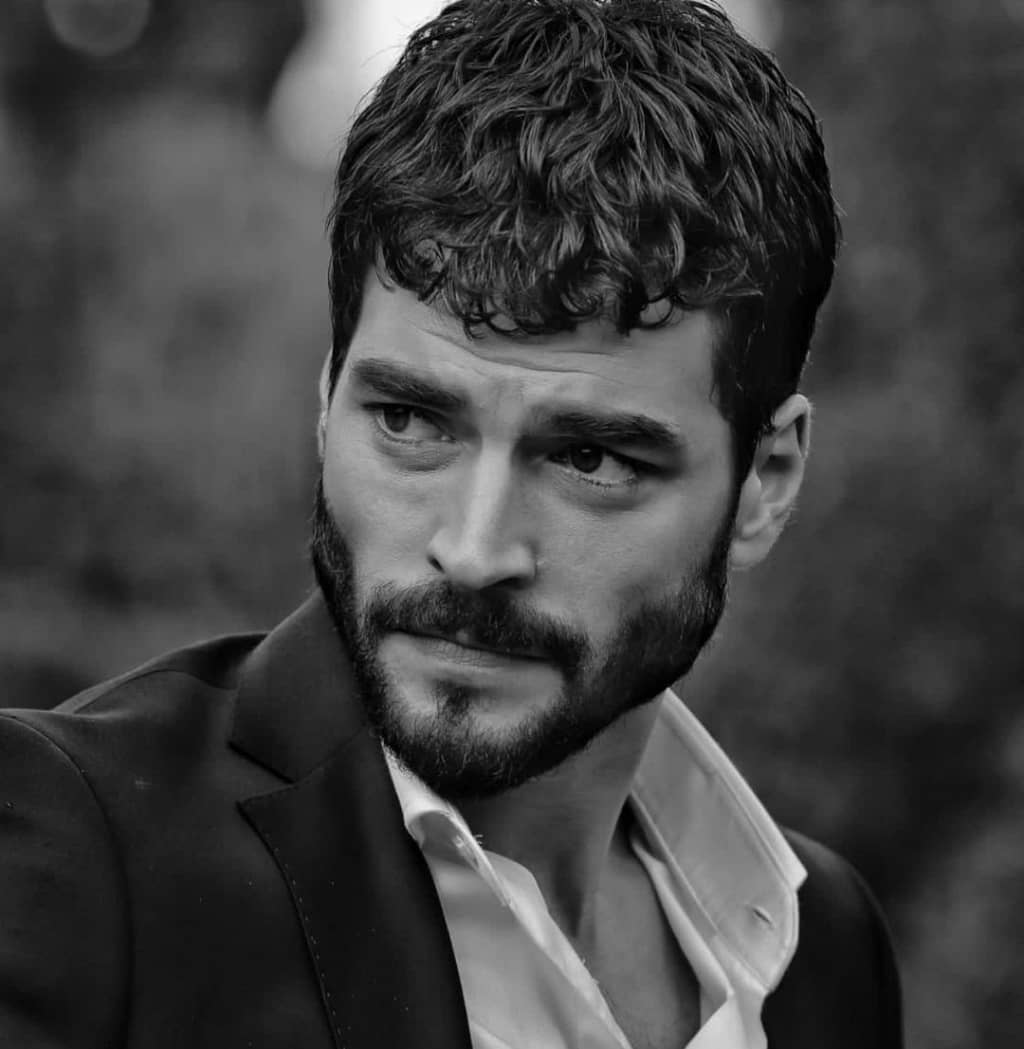 Akin Akinozu was born on September 22, 1990, in Ankara, Turkey.
His mother is a conservatory graduate who worked as a voice actress and used to voice the female lead roles in most of the foreign series that TRT broadcast.
His father was a government official who served as vice president of privatization and adviser to the prime minister during Ecevit's reign. Akin is their only child.
Moreover, he belongs to a family of entertainers, as his maternal grandfather, Süreyya Arn, was one of TRT's first TV presenters (Turkish Radio and Television).
SühaArn, his great-uncle, is known as "The Father of Turkish Documentaries." Akin graduated from Ankara TED High School.
After that, he attended Wisconsin University for a year before transferring to Santa Monica College.
He was transferred to UC Berkeley, where he studied applied mathematics for six years.
When Akin was at Berkeley, he began to wonder what he truly desired.
He was ecstatic about solving problems, which demanded mental, spiritual, emotional, and physical effort. That was the time, he decided to become an actor.
Akin Akinozu Age
Adelfa Marr, born in 1990, is 33 years old as of 2023.
In her early thirties, Adelfa has established herself as a talented life coach, actress, staff writer, and freelance writer.
Her age provides her with valuable life experiences that she can draw upon to help others as a life coach.
Akin Akinozu Career
Akin Akinozu is a Turkish actor who rose to prominence as Miran in the hit Turkish TV series Hercai. He began his career in 2014 with the feature film Azrail.
However, before becoming an international star, Akin began performing on stage shows, where he was noticed during an audition.
In 2015, Akin made his television debut with the Spectacular series, He was called to the Magnificent Century: Kosem audition after numerous auditions.
His fiery performance has earned him three notable awards, including "Best Actor in a Dramatic Series" (24th Golden Lens Awards of the Magazine Journalists Association 2019) and "Best Series TV Couple," which he shares with Hercai co-star Ebru Sahin (AyakliGazettedülleri journalists 2020).
Akin also received the Premio Nova Mas for Best Male Actor in 2019 from the Spanish television station Nova Atresmedia, as well as Mister Nova 2019.
Akin Akinozu Girlfriend or Wife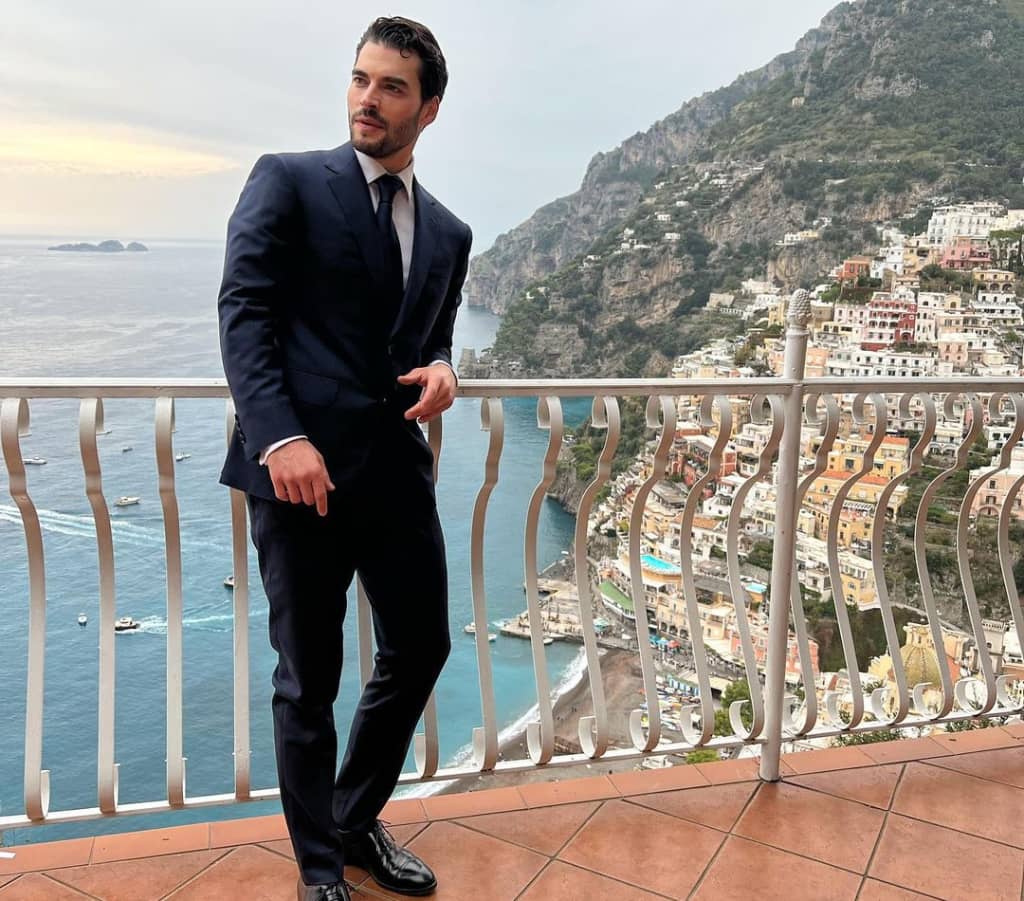 Akin Akinozou is dating his rumored wife or girlfriend Sandra Pestemalciya, who also works as an actress in Turkey's entertainment industry.
They've known each other for nine years and have been dating for seven.
There were rumors that the couple married in the summer of 2020, but Akin put an end to those rumors in an interview. Even though his relationship is going very well.
According to himself, their relationship is based on friendship and mutual understanding.
The two wanted to work towards the same goal and believed they could both make it to the top on their own.
The famous actor went on to say that he thought supporting one another on their journey to achieve their goal was much more fun and meaningful.
Also Read: Who is actor Jorge Poza?
Akin Akinozu Net Worth
The net worth of Akin Akinozou is estimated to be $2 Million as of 2023. This amount is calculated as he didn't reveal anything about it.
He has amassed a massive fortune as a result of his remarkable acting career.
Since 2015, the Turkish megastar actor has been productive in the Turkish entertainment industry. Akin is one of the top-paid actors in Turkey's drama industry, and he has a tremendous fan base.
His principal source of income is performing in films, modeling, and television series, for which he earns a huge amount of money.
Aside from that, Akin makes money from advertisements, paid promos, and numerous television advertisements.
His net worth is increasing every year as a result of his roles in successful television series.
Also Read: Who is actor Ty Olsson?
Akin Akinozou Height and Weight
Akin Akinozou is a famous man with some amazing professional skills. He stands around 5 feet 9 inches taller, which is equal to 175 centimeters, or 1.75 meters.
Besides this, if we talk about his weight, he is around 75 kg, or 165 lbs. These are what make him physically look good in terms of everything.
Akin Akinozu Height & Weight
Height
In Feet & Inches: 5'9"
In Centimeter: 175 cm
In Meter: 1.75 m
Weight
In Kilograms: 75 kg
In Pounds: 165 lbs
Akin Akinozu Social Media Appearance
As an actor and model, Akin Akinozu is very famous due to his skills.
He is not only one of the most pursued performers but also one of the most preferred gallants due to his attractive physique and charming personality.
In addition to his success in new productions, he has established himself as one of Turkey's most well-known leading men.
Today, he has millions of fans from all over the world who admire his work.
Let's have a look at his enormous fan following:
Instagram – More than 4 Million followers
Twitter – More than 8 thousand followers
I hope you had a good time moving in this amazing life story of actor Akin Akinozou.
Now, it's your time to share the updates, and how you feel about his biography. We would appreciate your every second.
Next Read: Who is actor Peter Stormare?