Who is Alba Baptista?
Alba Baptista is a famous Portuguese Model and Actress known for her groundbreaking role in Netflix's recent series, "Warrior Nun." The fantasy thriller series is airing on Netflix on June 2, 2020.
The series revolves around a nun who has supernatural abilities.
Moreover, the show has accumulated good and positive reviews from critics all around.
With the movies and shows coming thick and fast on Netflix, this one is right up to the expectations of the viewers.
Early Life of Alba Baptista
Alba Baptista was born on July 10, 1997, in Lisbon, Portugal. Her Portuguese mother met her father, a Brazilian engineer from Rio de Janeiro when she worked as a translator in Brazil.
In addition to her native Portuguese, Baptista speaks English, Spanish, French, and German.
Her mother was Portuguese and worked as a translator in Brazil. Similarly, her father was a mechanical engineer from Brazil. She also has an older brother and sister.
Because of her father's job, her family traveled frequently when she was a child.
Moving on to educational details, Alba attended a local school as well as being homeschooled.
Alba Baptista Career
At age 16, Alba Baptista started her career as the main character in Simão Cayatte's "Miami". For her performance she received the Best Actress Award at the Festival Ibérico de Ciné.
During the following years, Alba developed a strong cinema career in Portugal, as well as starring in roles on three popular Portuguese series.
Her film work includes: "Caminhos Magnétykos" by Edgar Pêra, in which she played the role of 'Catarina'; and "Equinócio" by Ivo Ferreira.
She can soon be seen in the feature film "Fatima" opposite Harvey Keitel, Sônia Braga, and Joana Ribeiro, which is directed by Marco Pontecorvo.
Her most recent film role was in "Patrick", which was the directorial debut of Gonçalo Waddington, and which was in competition at San Sebastián International Film Festival, where it premiered.
Alba has completed filming the lead role of 'Ava' in Netflix's eagerly awaited new series "Warrior Nun", which is due for worldwide release in 2020.
Fatima opposite Harvey Keitel, Sônia Braga, and Joana Ribeiro, which is directed by Marco Pontecorvo. Alba starred in the lead role of Ava in Netflix's series Warrior Nun, which was released 2 July 2020.
She is represented by UTA Talents in the United States, Subtitle Talent in the UK, and Elite Lisbon in Portugal
Alba Baptista Personal Life
Alba Baptista is in a relationship. Her boyfriend's name is Justin Amorim. Alba Baptista is currently engaged to Justin Amorim in a romantic relationship. Justin is a well-known director.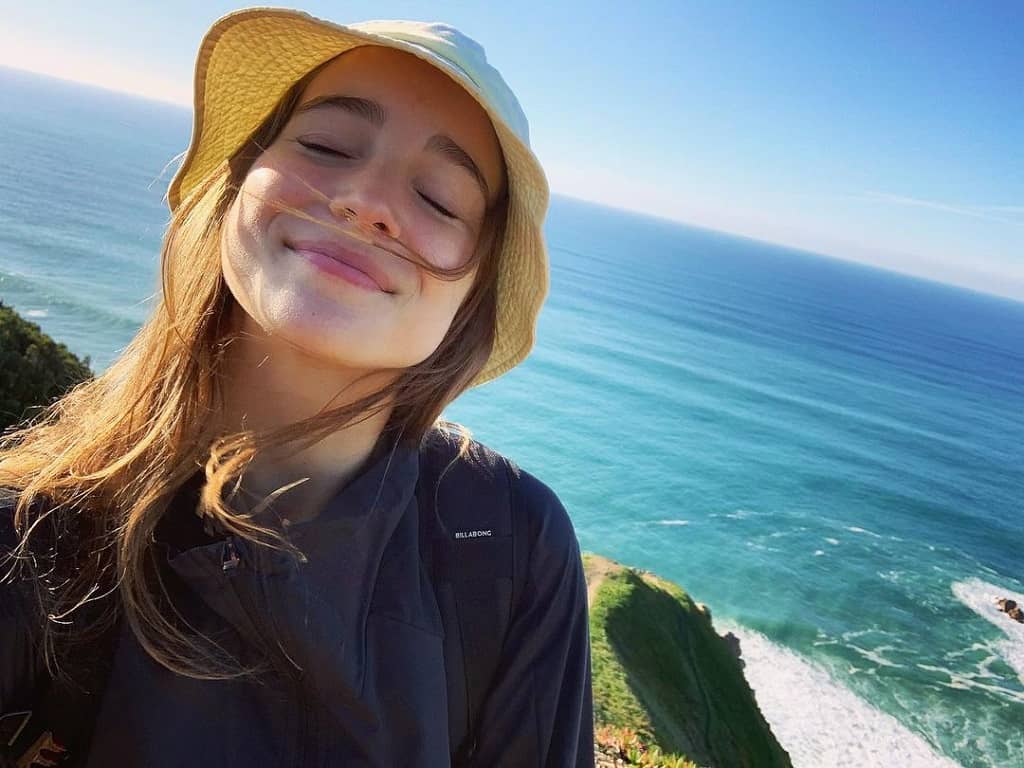 The couple met through their professions. Alba and Justin began dating while they were both working on the Portuguese film "Levuiano."
Until now, the couple has not been engaged or married.
They have shared several photos of themselves enjoying each other's company on social media.
They are currently dating and enjoying each other's company.
Alba Baptista Net Worth
Alba Baptista has a net worth of $1.5 million USD. At such a young age, Alba has achieved a lot of success than many women her age.
All of her accomplishments have helped Alba Baptista reach star status. Undoubtedly, she will successfully continue her career and having said that, her wealth will also continue to climb up.
According to the stats, the net worth of Alba Baptista is $1.5 million as of 2022.
She makes an impressive sum of money through TV shows, movies, commercials, modeling shoots, and brand endorsements. She has an estimated salary of $125 thousand monthly.
Social Media Presence
These days, social media platforms can be a very powerful tool that can help people secure major opportunities. The importance of this isn't lost on Alba and she is very active on Instagram.
He's also built up a large following in the process on different platforms.
She enjoys the attention. She has uploaded over 200 pictures, most taken during his everyday life. She has a huge fan following on Instagram.
The Bottom Line
Alba has won a number of awards throughout her career. She won the Portuguese Film Academy Awards in 2019. She won the Prémios Fantastic Awards in the category "Revelation Award" the same year.
Similarly, in 2021, she won the same awards twice: "Best Supporting Actress" (Patrick) and "Best Actress in Streaming" (Warrior Nun).
In addition, the actress won the EFP Shooting Star Awards at the Berlin International Film Festival in 2021.
Next Read: Who is Fitness Model Kayla Itsines?