With the release of The Act in 2019, the case of Gypsy Rose Blanchard's ill-treatment at the hands of her mother, Dee Dee, threw the country into a state of shock in 2015.
The trial and its back story have got a lot more dramatized coverage with pop culture retelling.
There have been shows on the case before, like Mommy Dead and Dearest and 20/20, but The Act gives us a lot more details, for instance about Gypsy's best friend, Aleah Woodmansee.
Today we read a detailed account of a lesser-known character in the sensational DeeDee Blanchard murder case, Aleah Woodmansee; about Aleah's life and seemingly unwanted rise to fame.
Aleah Woodmansee Profile Summary
Name
Aleah Woodmansee
Birth Date
1992
Birth Place
Springfields, Missouri, USA
Age
29 Years Old
Height
5 Feet 5 Inches
Net Worth
$100.000
Profession
Makeup Artist
School
Central High School, Springfields
Martial Status
Married
Husband
Jonathan Taylor
Nationality
American
Who is Aleah Woodmansee?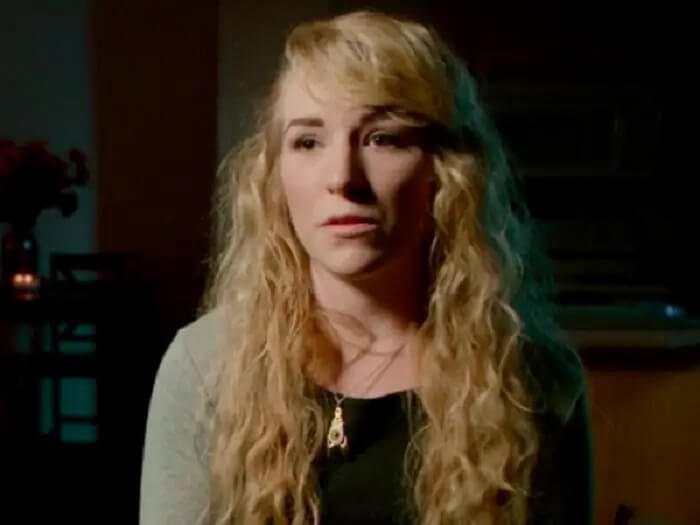 Aleah Woodmansee is a famous American artist who is widely famous for being the friend and neighbor of Gypsy Rose.
Besides this, she is also a venture coordinator from Missouri. She has done various jobs in her career. She has even worked in a call center too.
Moreover, Aleah is an ex-employee of Oxford Healthcare. Overall, she has done various jobs, although she came into the limelight because of her friend Gypsy Rose.
Early Life of Aleah Woodmansee
Aleah was born and raised in Missouri by her mother, Amy Pinegar, and comes from a working-class family. She finished her schooling at Central High, Springfield.
Growing up in the house next door to the Blanchards', she had developed a close bond with Gypsy.
This fact is confirmed as we are informed in an interview that Aleah was the only one who knew of Gypsy's secret Facebook account used for external communication.
The account was being operated under the alias, Emma Rose.
Aleah Woodmansee Career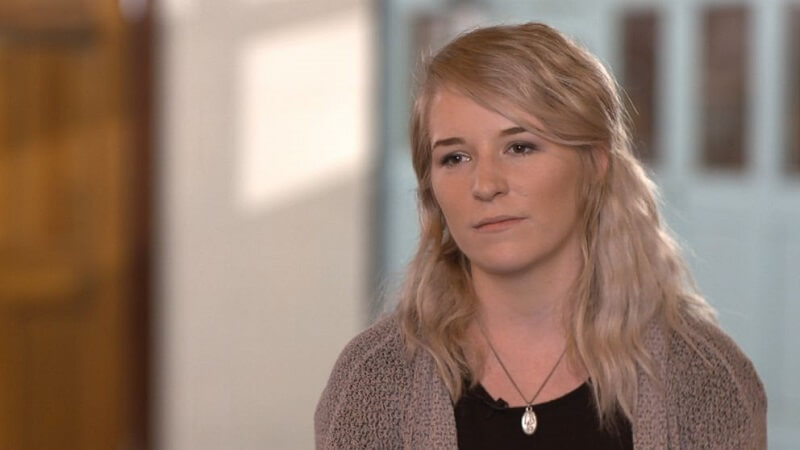 Aleah has worked at various places and is a "jack of all trades."
Her first job was in a call center at Bass Pro Shops. She had also worked at Oxford Healthcare before switching over to the cosmetics industry.
Aleah had always been interested in make-up and worked at the Pin Up Salon and Ned Ply Inc.
Currently, she is employed as an event organizer with Main Corner Mercantile.
Aleah Woodmansee Personal Life

Aleah is a married woman. She married her longtime partner Jonathan Taylor, whom she had been dating for many years.
She does not have any children, yet.
Not much detailed information is known about her other family members, as she has been very protective of her personal life post the unwanted media attention she had received due to the trial.
Quick Facts about Aleah
She is 29 years old as of 2022.
The character of Lacey is inspired by Aleah.
She has also had influence in films such as Gypsy's Revenge (2018) and Mommy Dead and Dearest (2017).
She is a private person and does not maintain social media accounts such as Facebook, Instagram or Twitter.
She is 5.5 feet tall and has beautiful blonde hair.
Aleah's favorite actor is Leonardo Di Caprio.
She likes eating Italian cuisine.
Also Read: Sommer Ray Biography
Aleah Woodmansee Net Worth
Despite so many hardships faced early on in life, Aleah has made her place in the world through
Currently, in 2022, Aleah Woodmansee is worth $100,000 USD.
She seems to be content with her finances as it is enough to sustain a comfortable lifestyle.
Whether or not Aleah's net worth is susceptible to an increase is not known, as she lives a private life and no information is known about her investments and assets which she may own.
We will have to wait and find out, based on the information that we may acquire about the topic in the near future.
Next Read: Kayla Nicole Biography