In this world, some people are born popular, some became, and some remain simple. We all belong to these three categories.
Here we are talking about Alejandra Amarilla who became popular due to her ex-husband, Steve Nash. The couple was in a strong relationship but some mutual problems led them to the end.
Read below her full story and know what really happened in her life.
Who is Alejandra Amarilla?
Alejandra Amarilla is a famous American filmmaker, philanthropist, and activist. She is famously known for being the ex-wife of the former basketball player, Steve Nash.
Their relationship lasted for 6 years after their marriage. They then separated and divorced in 2011. However, her relationship with Nash left a lot of his shadows in her life.
And now she is known as his former wife.
Amarilla has done various programs through which she has brought a good change in societies. Due to this, she is also known as a philanthropist.
She has been also a writer and executive producer for a documentary, Landfill Harmonic released in 2015. Moreover, she has worked as an assistant director for Unleashing Creativity.
Early Life of Alejandra Amarilla
Alejandra Amarilla was born in 1974 in Paraguay, South America. There is no information available about her parents, as she has not revealed it.
Further, she has also not disclosed her educational background and childhood times. In terms of her past life, Amarilla is very secretive and has kept it far from the public eyes.
But it seems that she was highly interested in the media industry since her childhood.
Alejandra Amarilla Career
Alejandra Amarilla started her career as a filmmaker. She is the writer and executive producer of the 2015 famous documentary Landfill Harmonic. Besides this, she is the assistant director of Unleashing Creativity.
Amarilla is also a philanthropist and activist whose social awareness program has really inspired thousands of families on a broad scale.
Since her social awareness program is highly effective and inspiring, it has been covered by the top media, including CNN, Oprah Magazine, Time, The Huffington, and much more.
Further, Amarilla is an adventurous woman who loves to explore new countries and their cultures all around the world. She also believes that a philanthropical mindset comes from traveling.
Amarilla came to the limelight when she got married to the famous Canadian basketball coach and former player, Steve Nash. He is currently the head coach of the Brooklyn Nets of the National Basketball Association (NBA).
He is also the two times winner of the NBA Most Valuable Player award. Besides this, he is two times the winner of the WCC Player of the Year award.
Alejandra Amarilla Marriage Life
Alejandra Amarilla married Steve Nash on 11 June 2005 in an amazing ceremony. The couple met first time in 2001 in Manhattan and eventually came closer and fell in love.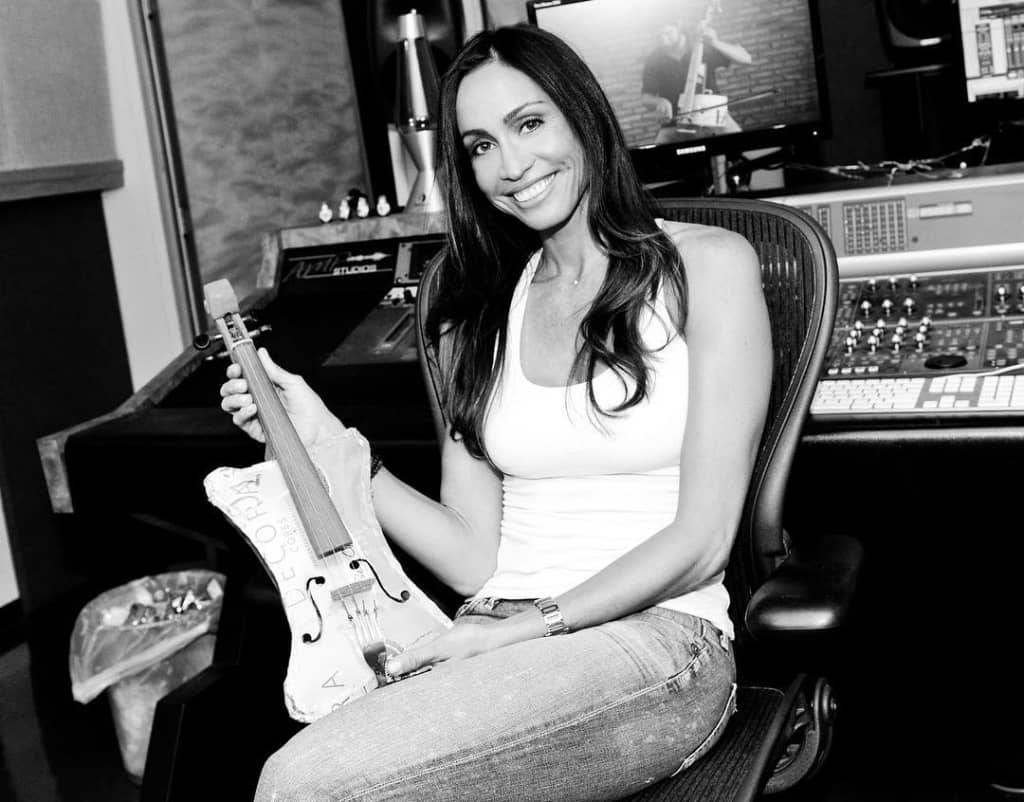 They then started a living relationship between them which long lasts for years. On 14 October 2004, the couple was blessed with twin daughters named Lola Nash and Bella Nash.
After dating for years, Amarilla and Nash decided to tie the knot forever which becomes true on June 11, 2005. The couple then began their married life in a dashing way and enjoyed it a lot.
On 12 November 2010, the couple welcomed their third child, a son, named Matteo Joel Nash.
Now, they were a family of 3 children. They were happy in their life and was looking for a lifetime relationship. But unfortunately, things got worse and Amarilla divorced Nash in 2011.
After Divorce
Alejandra Amarilla remained single after her divorce. Now, she doesn't want to engage in any sort of relationship and wants to live single life happily.
When it comes to her ex-husband, Steve Nash, he doesn't remain single after his divorce. He got married to Lilla Frederick 2016 who is a volleyball player.
The couple has been also blessed with two children, a son named Luca Nash, and a daughter named Ruby Jean Nash. Amarilla is currently living in the United State of America.
Alejandra Amarilla Net Worth
Alejandra Amarilla estimated net worth is $300,000 USD. She has earned such an amount through her profession. As she is a filmmaker, she had sure earned good capital through it.
Further, being involved in various works at a broad level is not free. At somewhere she is sure to get paid for her work.
She is not available on any of the social media platforms. If she would, she can really make a good amount through doing paid promotions and advertisements for big brands. At all, she is enough to live her life happily.
The Bottom Line
Alejandra Amarilla is a strong woman who has managed herself alone after her divorce. Such life is also irritating at some level. But it is for weak people, and we know how much stronger Amarilla is.
Her story could be taken as an inspiration for such situations she has handled quietly.
Next Read: Jacelyn Reeves Biography, Ex-Wife of Clint Eastwood
Well! You completed her biography and are at the end of it. We would be glad if you share your feedback about her and her story.