Here we are with the life story of Alexi Fields who is both famous as a self-made celebrity and as a star kid. The famous actress has been in fame since she appeared in a few 90s films and TV Series.
And today, we are going to explore her journey and will know how she made her dreams true. So, without any further ado, let's begin this entertaining article.
Who is Alexis Fields?
Alexis Fields is a famous African American television and film actress. She is best known for her roles as Diavian Johnson on Sister, Sister (1996–99), Sharla Morrision.
Further, she is known for Kenan and Kel (1998–2000), Shelia Hendricks; Roc (1993–94), The Secret World of Alex Mack, and Moesha.
She attended the same high school (St. Bernard High School, in Playa Del Rey, CA) as Chase A. Garland (Class of 1997), Wesley Barker (Class of 2001), and Nicolette Robinson (Class of 2006).
Early Life of Alexis Fields
Alexis Fields was born on March 1, 1982, in Los Angeles. Alexis is the daughter of Ervin Hurd and Chip Fields. Her mother, Chip Field is an American singer, and an actress while her father is a technical director.
The two have been married since 20 August 1994.
She has an older sister named Kim. She is also a Famous actress, who played Tootie in Facts Of Life (1979-1988) and Regine Hunter in Living Single. (1993-1998).
Alexis Fields Career
Her acting career started in 1993, she is known to be the daughter of Chip Fields who appeared in Good Times as penny's abusive mother, in 1977.
And her sister is Famous actress Kim Fields, who played Tootie in Facts Of Life (1979-1988) and Regine Hunter in Living Single.
Fields was noticed by critics when she joined the cast of the Fox series Roc in 1993 as 14 year–old Sheila Hendricks.
USA Today said, "As Sheila, the new kid on Roc's block, Alexis Fields makes a good impression." The Chicago Sun-Times called her "sweet and believable as Sheila" but found her storyline "disturbing."
In 1994 she was cast in the role of Nicole Wilson on The Secret World of Alex Mack, and in 1998 she joined the cast of Sister, Sister.
She also appeared regularly on Kenan & Kel and Moesha. Fields was cast in her first major film role in 2001 when she played the role of Monique Harris in House Party 4: Down to the Last Minute.
In 2007, Alexis Fields appeared on stage with her sister Kim in the play Issues: We All Got 'Em, performed at Memorial Auditorium, Progress Energy Center for the Performing Arts in Raleigh, North Carolina.
Movies and Tv Shows
Roc (1994),
Kenan and Kel (1996-2000),
House Party 4: Down to the Last Minute(2000)
Sister, Sister (1994-1999),
What About Your Friends: Weekend Getaway(2002)
Moesha (1996-2001),
Jacked (2001),
The Call (2002)
Chata smrti
Somebody Help me(2007)
The Secret World of Alex Mack(1994-1998)
The Secret World of Alex Mack 20 Year Reunion
Hangin with Mr. Copper (1992-1997),
The Parent Hood (1995-1999),
All That Matters(2015)
Last Days of Russell(1994)
Alexis Fields Personal Life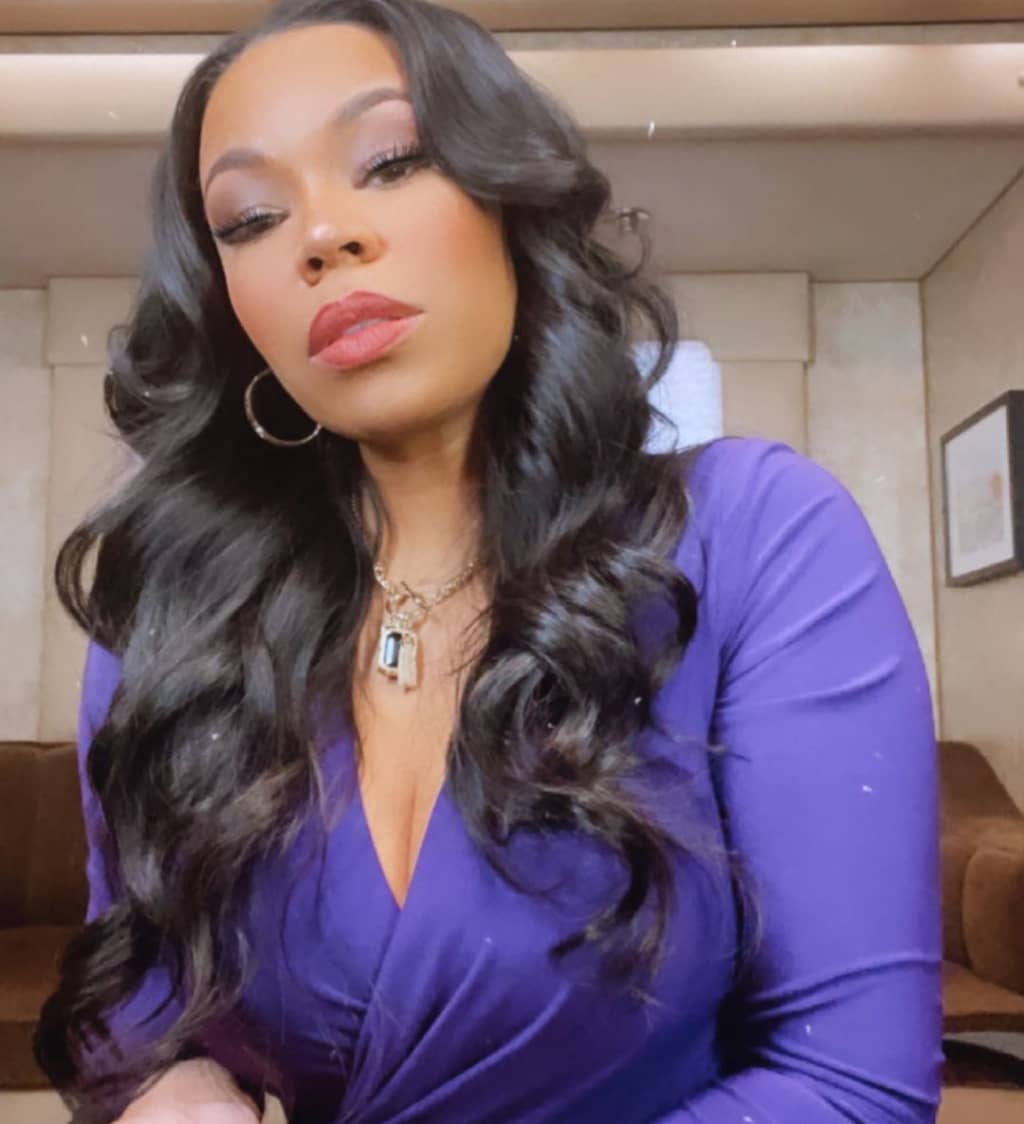 Alexis Fields is married. After working hard throughout the '90s, Fields decided to settle down and start a family with her husband, Kevin Jackson. The couple tied the knot in 2006.
After being married for over a decade, Fields is still in love with her husband and believes God wrote their story.
"It can't be luck. Luck isn't this perfect. Luck doesn't know exactly what I need," she said. "This was God. You were sent. And I am grateful."
In 2008, the actress revealed that she was expecting her first child, a year after her older sister, Kim Fields, gave birth to a son, Sebastian Alexander.
At age 29, "The Secret World of Alex Mack" star gave birth to a beautiful daughter named Kaycie, followed by a son named Kaden.
Also Read: American Actress Kate Nauta Biography
Alexis Fields Net Worth
Alexis has an estimated net worth of $3 million USD as of 2021. This includes her assets, money, and income. Her primary source of income is her career as an Actress.
All of his accomplishments have helped her to reach star status. Undoubtedly, she will successfully continue her career, and having said that, her wealth will also continue to climb.
Through her various sources of income, Alexis has been able to accumulate good fortune but prefers to lead a modest lifestyle.
She has no doubt amassed a huge fortune with the bulk of his wealth coming from his professional entertainment career.
Despite her obvious riches, Alexis prefers to lead a modest lifestyle. However, the specifics about her assets and liabilities are still under review making it difficult to establish actual net worth.
Also Read: Who is American Actress Dallas Lovato?
Social Media Presence
As an Actress, Alexis is used to being the one in front of the camera, however, it appears that she's also found comfort in being on the other side.
In her free time, Alexis enjoys taking pictures and she is a natural at knowing when to snap a lovely photo.
She has a huge fan following on Social media platforms and on several occasions, she's shared the photos she's taken on Instagram with her fans.
Talking about her social media accounts, Alexis has a huge fan following on social media platforms. She has more than 280 thousand followers on her Instagram handle.
Next Read: Who is American Actress Madison Iseman?