Attention, you all! We've got some juicy news straight from the heart! Ally Lotti, the flame that once lit up the life of the late rapper Juice Wrld, has found love once again.
You won't believe who she's got her arms wrapped around this time! Buckle up, folks, 'cause we're about to spill the tea on Ally's hot new romance.
From the ashes of tragedy rises a tale of love, resilience, and healing.
Prepare to have your heartstrings tugged as we dive into the heartwarming story of Ally Lotti and her latest love interest. Get ready to swoon!
Who is Ally Lotti?
Ally Lotti, is a well-known Instagram influencer, model, fashion influencer, and social media personality.
She gained significant attention due to her relationship with the late rapper Juice WRLD, who tragically passed away at the age of 21 in 2019.
Juice WRLD was a highly acclaimed rap music artist in the United States.
In recognition of his talent, Juice WRLD received seven nominations at the 2021 Billboard Music Awards.
These nominations included Best Rap Album for his posthumous release titled 'Legends Never Die,' as well as a nomination for Top Artist.
Ally Lotti, is Famous for?
Ally Lotti is famously known in the country as the former girlfriend of the renowned rapper named Juice WRLD.
However, Ally Lotti's life has been a mix of experiences, especially at a young age.
She had the opportunity to enjoy the spotlight as the girlfriend of a renowned artist, but she also had to endure the heartbreak of his untimely loss.
Despite the challenges she has faced, she continues to make an impact in the world of social media and fashion.
Ally Lotti's Boyfriends
Ally Lotti confirmed that she and the renowned rapper Juice Wrld were dating through their respective Instagram in November 2018.
The duo was together until the rapper's untimely demise on 8 December 2019.
She also accompanied her lover on his 2019 United States tour and the two were together on 5 December, just three days before the unfortunate news of the rapper's demise.
Juice Wrld's funeral was held on 13 December 2019 at the Holy Temple Cathedral Church of God in Christ in Harvey, Illinois.
Juice Wrld's friends and family were in attendance, including his collaborators Ski Mask the Slump God, and Young Thug.
On 22 January 2020, the Cook County Medical Examiner stated that Juice Wrld died as a result of toxic levels of oxycodone and codeine present in his system.
Who is Ally Lotti's New Boyfriend?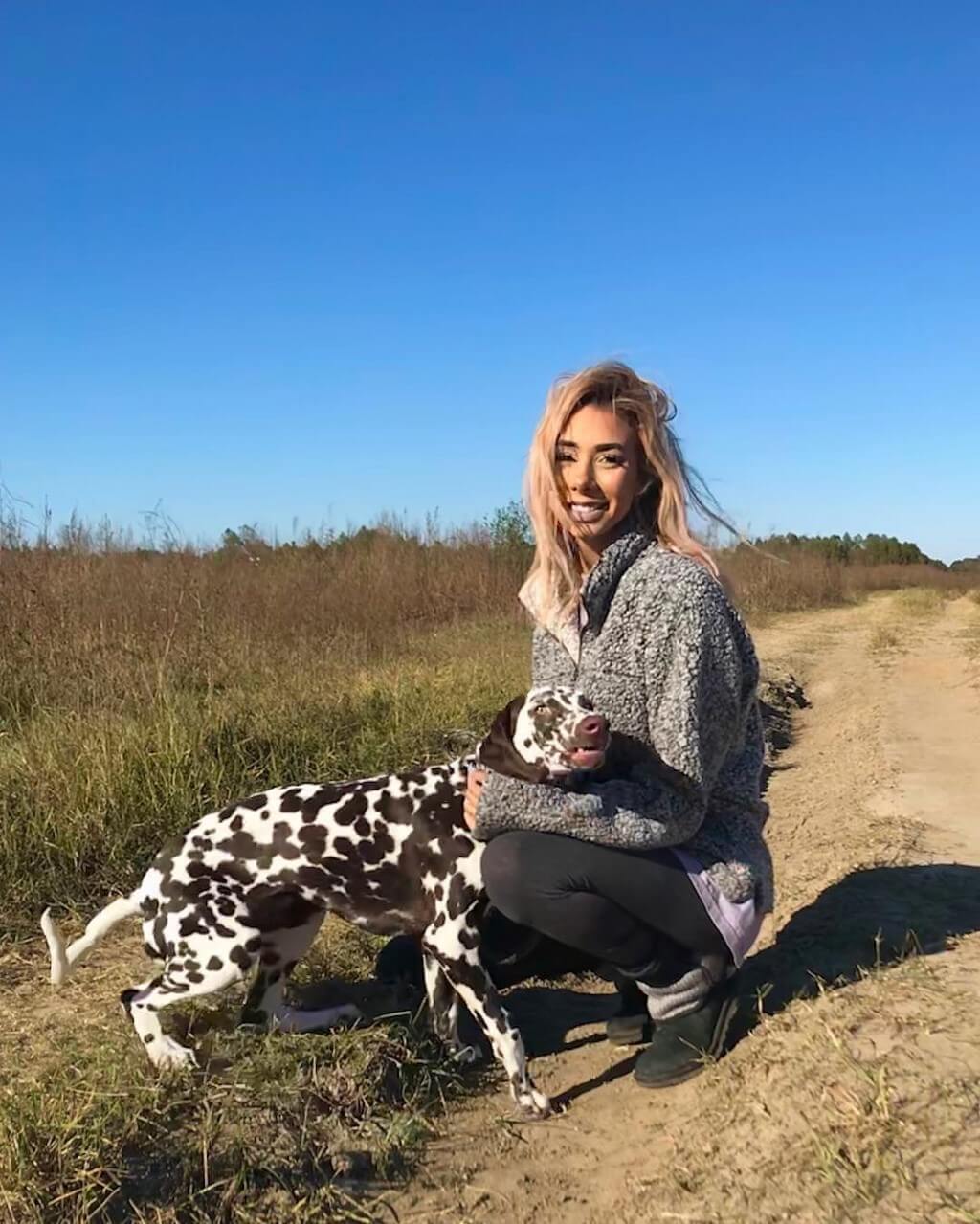 Ally Lotti has moved on from her past relationship and started dating her new boyfriend, Carter Jamison.
Carter Jamison is the settler who started Passage Office, which makes the lives of business owners, producers, and craftspeople easier.
In addition, Carter Jamison said on his website that he made almost $80,000 a year when he was 15 years old. Carter also has more than 1 million people who follow him on Instagram.
However, Ally Lotti, an Instagram star from the United States, was born in the state of Alabama.
Ally Lotti Birthday
As Ally Lotti was born on May 28, 1993, which concludes her birthday comes on every 28th of May.
Ally Lotti's Real Name
Ally Lotti is a popular Instagram influencer whose real name is Alicia L. Leon.
She was born and raised by her parents in Alabama, United States of America.
Ally Lotti's Age
So how old is Ally Lotti, she was born on 28 May 1993 and her age is currently 29 years old and going to enter her 30s in the later days of her upcoming birthday this May, 28.
Ally Lotti Tattoos
Lotti made an incredible impact on WRLD during their relationship, with the 21-year-old dedicating not one but two tattoos to her.
WRLD had "Ally's WRLD" tattooed on his left bicep, as well as "I Love A.L.L" on his forearm.
Lotti has yet to make a statement about WRLD's passing, however, in the past, she had expressed concern for his drug problems.
Back in July, Juice WRLD promised Lotti that he would quit Codeine and swore he's overcome his addiction.
Ally Lotti Twitter
Let's Talk about her social media presence, Ally Lotti joined Twitter in January 2017 and so far has earned 383,700 followers on her "@highimallyy" account.
Ally Lotti Instagram
Similarly, she goes by the username @allylotti on Instagram and this account boasts 269 post shares and 2 million followers at the time of preparing this biography.
Ally Lotti's Net Worth
Furthermore, the social media star has a net worth estimation of $800,000 USD as of 2023.
Moreover, She earns through her involvement in modeling and social media activities among others.
Ally Lotti and Juice WRLD
As now you came to know, She dated the famous rap music artist Juice WRLD, who passed away at a very young age under mysterious circumstances in an airport in the US.
She currently lives in Los Angeles, California. She was always the driving force behind her rapper boyfriend's music. In 2018 she first went official with her boyfriend Juice WRLD.
What happened to Ally Lotti after Juice WRLD Died?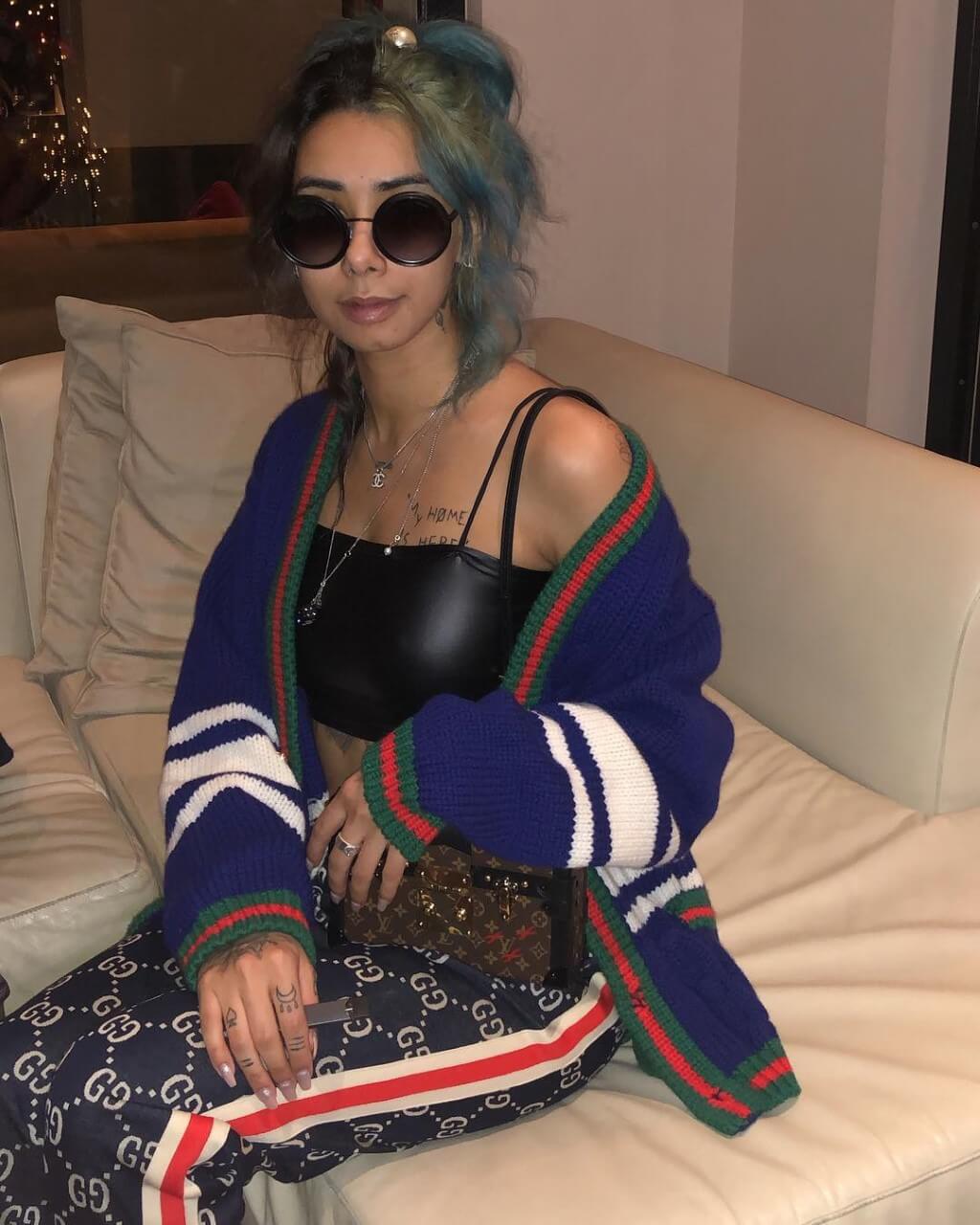 It has been nearly two years since the passing of rapper Juice WRLD in December 2019 due to an accidental drug overdose.
His girlfriend, Ally Lotti, continues to carry the weight of his loss, and it is evident that she still feels its impact.
On the first anniversary of his untimely death, Lotti took to Instagram to share a heartfelt video of the two embracing each other.
In her caption, she expressed the difficulty of finding the right words at that moment, as she vividly experienced the passage of time and the range of emotions she had felt.
So, She recounted how Juice WRLD had encouraged her to revisit that video whenever she missed him, and she mentioned that he had serenaded her with that particular song for weeks, emphasizing his significance as her beloved partner.
Although his promise was sadly broken, Ally appears to be trying to move forward following his loss.
These days she's an ambassador for Savage X Fenty and she loves to share a sexy post from time to time, however, after a Twitter hiatus, she shared how she still yearns for the late rapper.
Moreover, "I thought I knew my strength. J knew I'd always fight for him, put my life on the line for him [and] only J knew I'd make it this far," she wrote on May 16.
in addition, "He's made me the strongest person. Not one person will ever compare to me, he knew that [and] that's why I'm here."
Has Ally Lotti been Released from Jail?
Ally Lotti has now also been released from jail and was released and given the $2525 bond.
In addition, and currently celebrating Carter Jamison's new purchase that was waiting at home for her, a brand new 2023.
Police claim Ally Lotti was caught shoplifting in an Arkansas store with her new boyfriend Carter Jamison over the weekend, but her lawyer claims it was just a mistake.
Bottom Line
Alright, mates, we hope you've had a jolly good time getting to know Ally Lotti a bit better! Hope you enjoyed it all and regard this work of composition presented here.
In the comment section, let us know your belief and studies regarding this composition.
We'd love and suppose largely of your reviews and recommendations.
Next Read: Who is Kaitlan Collins?