Aman Dhattarwal is a renowned Indian YouTuber, Motivational Speaker, Teacher, Student Mentor, and Social Media Influencer.
In this post, we will read Aman Dhattarwal's biography, wiki, wife, age, height, and YouTube chanal. college, parents, marriage, child, and net worth.
Aman Dhattarwal Biography, Education, Age, Income, Net Worth
Name
Aman Dhattarwal
Date of Birth
22 September 1997
Birth Place
Rajasthan, India
Age
26 Years
Height (approx)
6 Feet
Income
1 Lakh to 3 lakhs
Net Worth
2 Crores
Profession
YouTuber, Motivational Speaker, Influencer
Married
Shradha Khapra
School
Delhi Public School
College
Netaji Subhas University of Technology
Education
B. Tech in Information Technology
Brother
Tanishq Dhattarwal
YouTube Channels
Aman Dhattarwal, Apni Kaksha, Apna College, and Aman Bhaiya Vlogs
10th Percentage
10GPA
12th Percentage
95%
Residence
Delhi, India
Who is Aman Dhattarwal?
Aman Dhattarwal is a renowned Indian YouTuber, Motivational Speaker, Teacher, Student Mentor, and Social Media Influencer.
He is widely famous for being a millionaire at the age of 26 and for posting motivational videos on his YouTube channel.
Aman is not the owner of a single YouTube channel but has four channels and upon all, he is leading with huge subscribers.
His life story is full up of inspiration and motivation. Let you read his biography and get inspired for your career.
Sometimes a good movie teach you more than an entire college semester – Aman
Early Life of Aman Dhattarwal
Aman Dhattarwal was born on 22 September 1997 in Rajasthan, India. But shortly his family shifted to Delhi from Rajasthan. His father and mother were his strength as they always supported him in whatever he did.
His brother's name is Tanishq Dhattarwal. Aman's birth date is 22 September but he also celebrates his birth on 4 March as one of his siblings passed away during his childhood.
Education of Aman Dhattarwal
Aman started his elementary schooling at Delhi Public School at Vasant Kunj, Delhi. He was a very talented and studious student in his school time. He achieved 10 CGPA in his 10th exam from the same school.
Later, he did his intermediate education at the same school but was located in Rama Krishna Puram, Delhi. He achieved a total of 95% marks in his 12th examination.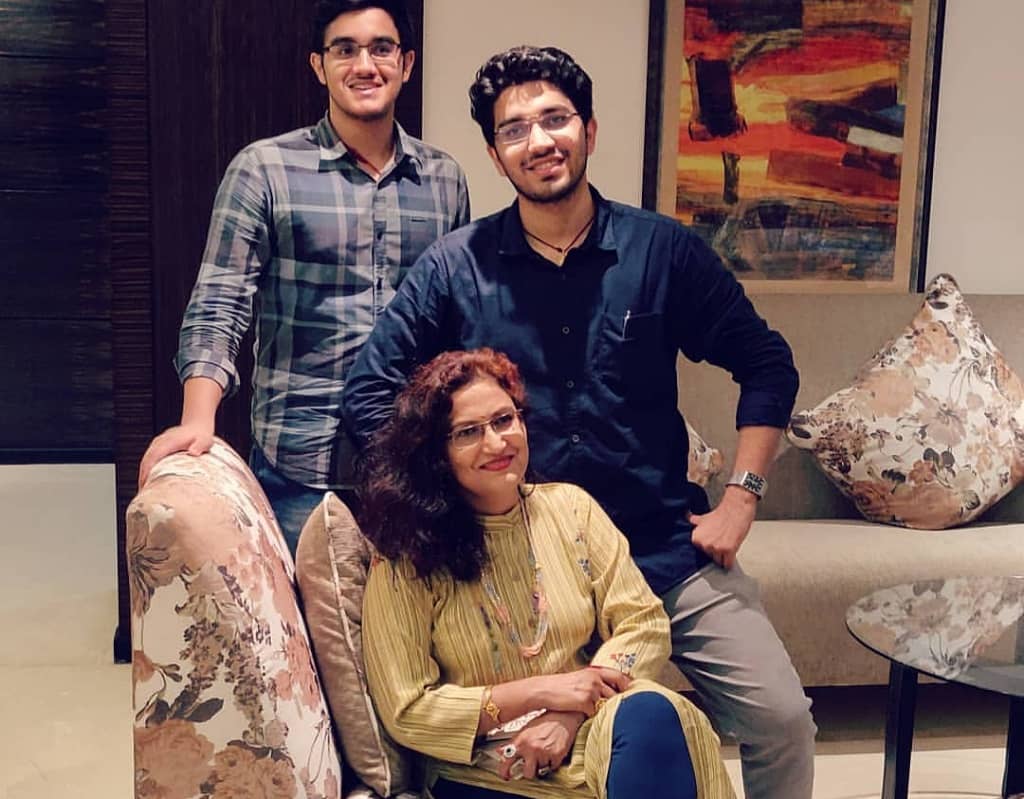 He then enrolled in the Netaji Subhas University of Technology to pursue his B. Tech education in Information Technology. After completing his all education, he initially moved toward his career.
The career of Aman Dhattarwal
Aman Dhattarwal debuts his career after creating a self-titled YouTube channel on 11 December 2014. However, he started posting video content on July 7 of 2015.
His initial videos mainly included educational tips that were advantageous for students to get better marks in their examinations. In the beginning, he was not getting so much engagement with the users.
But his consistent hard work paid him as he achieved over 1 Lakh subscribers in 2018.
He then thought to expand his video content and started uploading videos related to JEE, Civil Services, etc.
His videos were heart-touching and helped a lot of students. This led Aman towards his success as the users showed much and more love towards him. Currently, he has over 3.1 million subscribers and growing rapidly.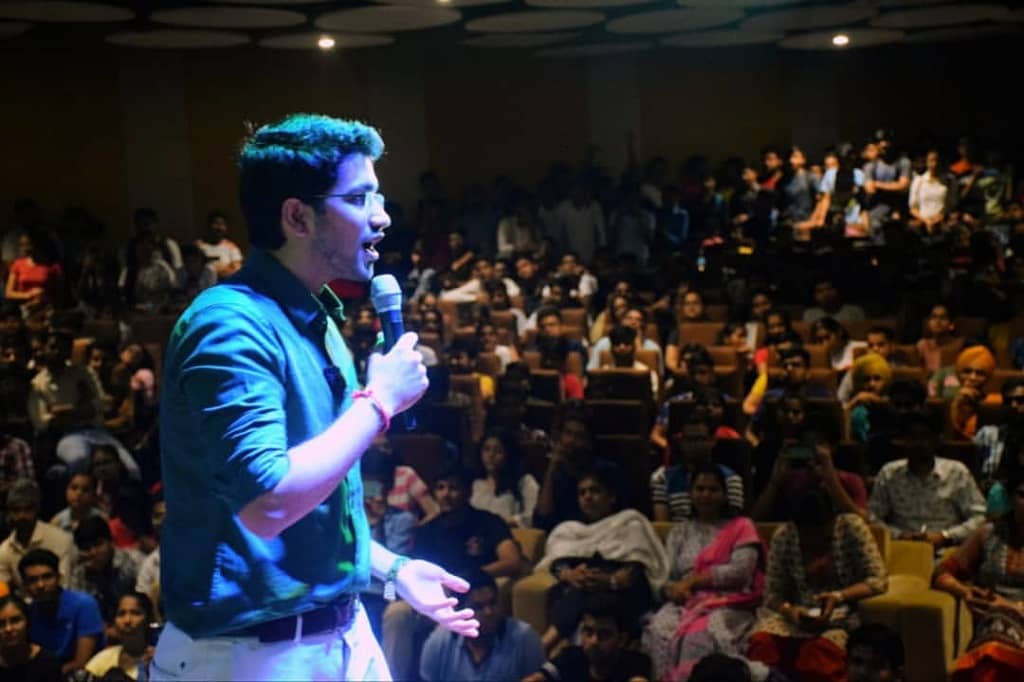 Aman hasn't only a single YouTube channel, but he runs a total of four channels, including the previous one.
Their respective name was, Aman Dhattarwal, Apni Kaksha, Apna College, and Aman Bhaiya Vlogs. Aman has numerous followers on his every channel. Below is the list of Aman Dhattarwal channel and their subscribers.
| Channel Name | Subscribers |
| --- | --- |
| Aman Dhattarwal | Over 3.1 Million |
| Apni Kaksha | Over 950k |
| Apna College | Over 445k |
| Aman Bhaiya Vlogs | Over 123k |
Rise of Aman Dhattarwal Success
Aman's life is consistently growing a lot after his initial start of more channels. In fact, he has been seen with many other big Youtubers including Dhruv Rathee and Technical Guruji.
He always used to collaborate with other popular YouTubers as it also helps him get new subscribers who weren't aware of him.
Apart from being a famous YouTuber, Aman Dhattarwal is also a motivational speaker. He has been a speaker at several places like TEDx, Guest Speaker at IITs, IIITs, NITs, SRCC, Jadavpur University, Thapar University, and 22 others.
Aman also does several online and offline seminars where he gives motivates people to achieve success.
He is not like Sandeep Maheshwari but consists of special aptitudes in himself that made him different.
Aman Dhattarwal is also an online educator on India's biggest online platform, Unacademy.
He teaches the subjects which are related to IIT-JEE. Despite this, he is also the coordinator for Jaipur Foot USA.
Aman Dhattarwal Parents
Everyone has a personal life and most of them don't want to reveal it. Similarly, Aman doesn't want to reveal his personal life and even no one knows the name of his father and mother.
However, there are also some more things in his life that have been shared by him.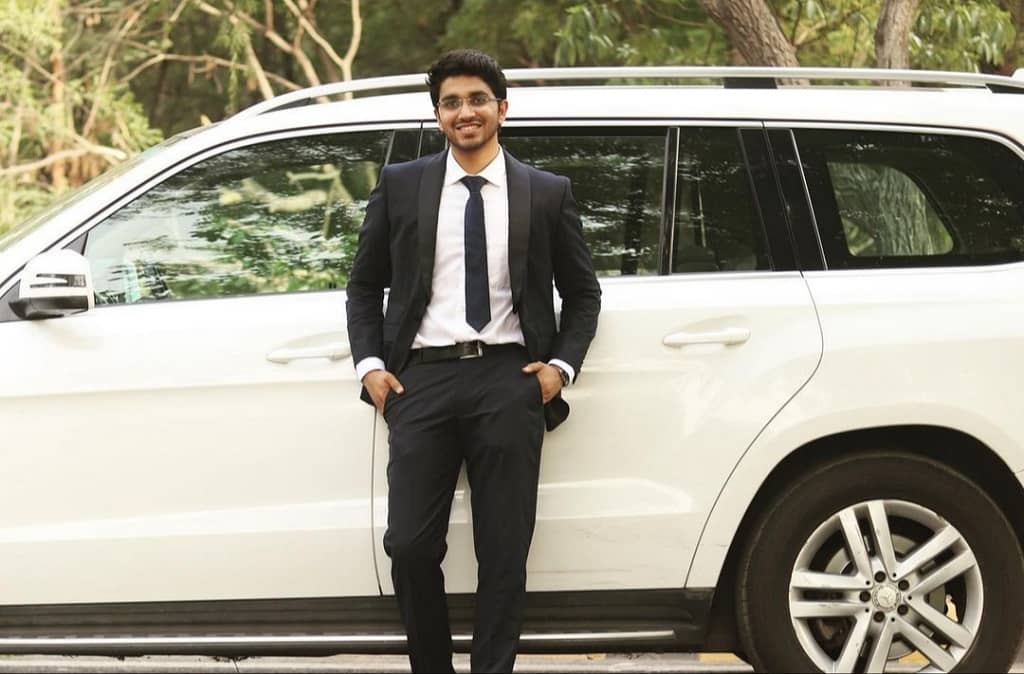 A very terrible moment happened in Aman's life when his brother was missed and didn't come publicly from 3 September 2020.
Aman called many other YouTubers for help and all spread the information about his brother. However, long days are gone but his brother didn't come back.
After a few months, he got back and appeared in a picture along with his brother. However, the incident was not displayed by anyone and still it's a secret.
While talking about Aman Dhattarwal's girlfriend or affairs, he is still single and has no affair with anyone.
Aman Dhattarwal Wife Shradha Khapra
Aman Dhattarwal is married to Shradha Khapra and is a co-founder of Apna College YouTube Chanal. She posts educational content on her channel and has a massive fan following. Aman and Shradha got engaged on 21 February 2023 and got married in July 2023. They have no children yet.
The popularity of Aman Dhattarwal
Aman Dhattarwal is among the top famous YouTubers in India. He has numerous followers on his every social media platform and through this, he has become a famous social media influencer.
Aman has currently more than 332K followers on his Instagram account and over 62K followers on his Facebook page. Not at all this but he is also leading on Twitter by holding more than 51k followers.
Further, he has more than 500 connections on LinkedIn.
If you are 18 to 22 years old, you have nothing to lose and this the perfect time to take the risk. Never fix yourself in any community but take risks. Put your 100% and make yourself bigger – Amman Dhattarwal
These are the rough estimations of his personal and real accounts. But he has also created several accounts for different YouTube channels. And on all of his accounts, he is holding more and more followers.
This is the stand proof of Aman Dhattarwal Popularity.
The Bottom Line
Aman Dhattarwal is a multitalented man who has proved the ability of a simple person. His motivational works and efforts for student lives are really wonderful.
He is a man who can't be described in a single word. Currently, he has more than 10 professions at.
The biography of Aman Dhattarwal teaches one thing that to always be consistent in your dreams and work.
Never let it quiet. I hope you enjoyed reading this biography and were inspired a lot. I will be happy to accept your valuable feedback.