Amirah Sanaa O'Neal is most well known as the daughter of legendary basketball player Shaquille O'Neal and Basketball Wives star and creator Shaunie Nelson.
She is an American college basketball player for the Texas Southern University (TSU)Tigers of the Southwestern Athletic Conference (SWAC).
Let us take a deeper look into the life of Amirah Sanaa O'Neal.
Amirah Sanaa O'Neal Profile Summary
Name
Amirah Sanaa O'Neal
Birth Date
3 November 2001
Age
21 Years Old
Height
Feet & Inches: 6'2''
Centimeter: 188cm
Meter: 1.88m
Weight
Kilograms: 73kg
Pounds: 161Lbs
Net Worth
$400 million
Profession
Basketball Player
Father
Shaquille O'Neal
Mother
Shaunie O'Neal
Siblings
Taahirah O'Neal, Myles O'Neal, Shareef O'Neal, Shaqir and Me'arah O'Nea
Marital Status
Single
Nationality
American
Who is Amirah Sanaa O'Neal?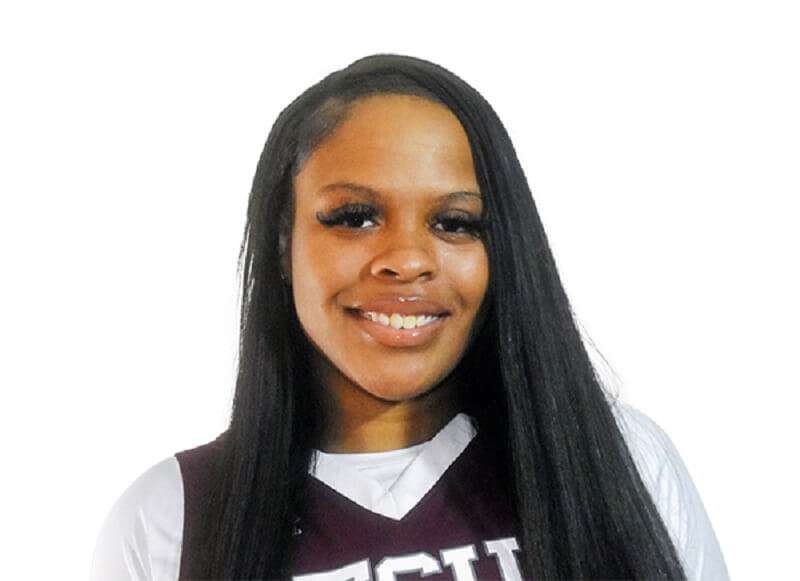 Amirah Sanaa O'Neal is an American basketball player currently studying at Crossroads High School in Santa Monica, California.
She is the second of four children of NBA Hall of Fame centre, Shaquille O'Neal, and his former wife and reality television personality, Shaunie Nelson.
A native of California, Amirah has always been interested in basketball and began playing the sport when she was quite young. Before her, her older brother, Shareef O'Neal, had decided to follow in their father's footsteps into the world of basketball.
In later years, her other siblings would take up the sport as well. Like her father, Amirah plays as the centre and is unarguably the most valuable player in her team.
She seems to have inherited her father's height and is already six feet two inches tall. Her team, the Roadrunners, has won several matches because of Amirah, a fact that has garnered a significant amount of media attention.
Among all her siblings, Amirah's playing style is the closest to that of her father.
Early Life of Amirah Sanaa O'Neal
Amirah O'Neal is currently 21 years old. She was born on 3rd November of 2001.
Amirah has a total of five siblings – three brothers and two sisters. Her eldest sibling is a sister named Taahirah O'Neal, born to her father and Arnetta Yardbourgh.
Taahirah is currently 26 years old. Her elder brother Myles O'Neal is born from her mother Shaunie O'Neal (Nelson) and Shaunie's previous relationship. Myles O'Neal is currently 25 years old.
Shareef O'Neal is also older than Amirah. Shareef was born from Shaquille O'Neal and Shaunie O'Neal and is currently 22 years old.
Amirah has two younger siblings – Shaqir and Me'arah O'Neal. Both are born from Shaquille O'Neal and Shaunie O'Neal. Shaqir is currently 19 years old and Me'Arah is 16 years old. Her parents divorced in 2016.
Like her siblings, Me'arah was also put in Crossroad High School. She completed her high school in 2020 and got several college offers. She plays both basketball and volleyball.
Amirah has committed to LSU with her elder brother Shareef O'Neal on April 16 of 2020. In the 2019 season, Amirah averaged 17.2 points per game.
She was also named to the MaxPreps 2018-19 California All-Division 3 Second Team. She announced her commitment to Tigers in her Instagram post.
Amirah Sanaa O'Neal Career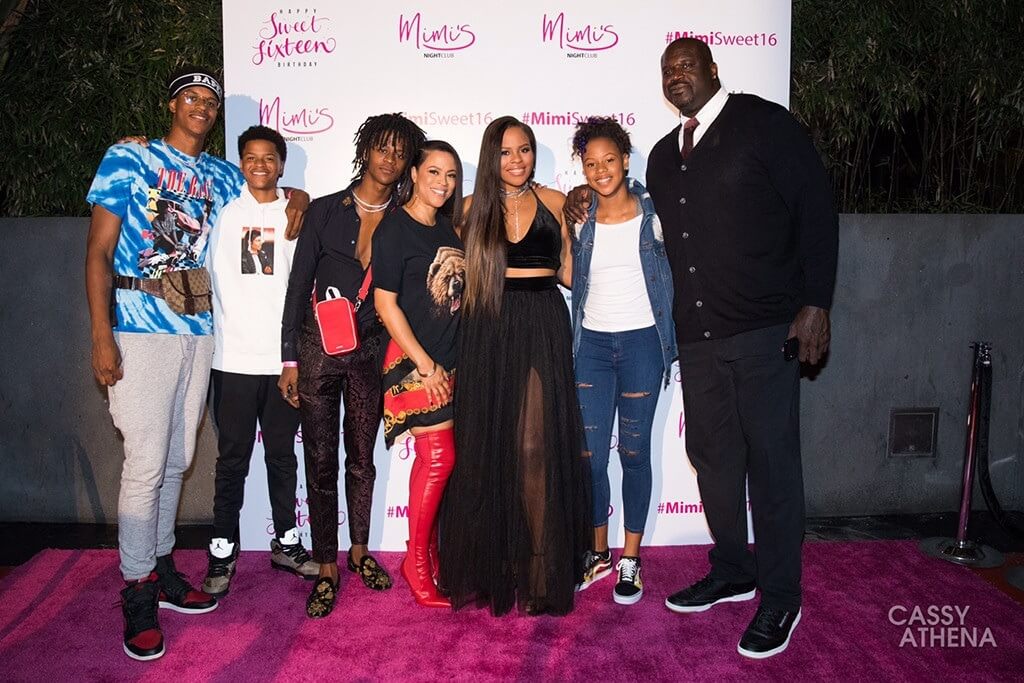 Amirah O'Neal is just a few steps away from making her biggest career break in the big stages. Her love for basketball started when she was still a very young kid who lived in a house full of greatness.
She started training and going with her father to see him play during the last stages of his career. Her being the second eldest sibling to go into basketball with her brother Shareef wasn't that easy for them based on what their father already achieved.
The spotlight was always on them to deliver despite knowing they still have a long way to go in their respective careers. Other of her siblings might have had it easy with the eldest already creating a cover for them.
She reduced pressure from everyone wanting them to be like their father.
Beginning of her career
Amirah O'Neal started her career playing for Crossroads High School in Santa Monica, where one of her sisters, Me'ara O'Neal, currently plays. She has had an amazing growing up in her career, which is already bringing so much media attention to her despite still yet to go pro.
Her role as a center helped her team succeed in a CIF Championship, which did have a better outing. She is already hitting 17.2 points per game on average which is impressive for someone of her age and category.
Her current feat has earned her much, including an honorable mention as an all-state representative. She has also earned an All-CIF callup four times, All-Gold Coast League, which she has received three times, and All-State twice already in her career.
She is building something good just as expected of her while still working on the road to becoming a professional. Her career has already taken the next step with her currently with the Texas Southern University, where she is with her elder brother.
So much is expected from her as she is already on the right step pushing for a spot as a professional women's basketball player. Despite the pressure on her, she is still trying to ensure it does not affect how her progress continues.
Their family tradition of basketball will be passed down to the next generations of O'Neal to come.
Amirah Sanaa O'Neal Personal Life
As the daughter of the beautiful Shaunie O'Neal, Amirah hasn't revealed any information regarding a boyfriend in any media. She is presumably single right now and has been committed to her basketball career and is out from the game of relationship right now.
As the daughter of a prestigious household, she needs to keep a lowkey on her personal life since the media might showcase wrong information which might hamper her life as well as the lives of the family around her.
Also Read: Tim McGraw Biography
What is Amirah Sanaa O'Neal's Net Worth?
Amirah being the daughter of the millionaire Shaquille O'Neal currently shares her father's net worth which is a Whopping $400 million as of 2023.
As a college player, she hasn't accumulated any income since the college association doesn't tolerate such behavior. But does provide scholarships to the players enrolled as per athletic recommendation.
Her father's net worth was $350 million in 2022.
Upon enrolling at LSU alongside her brother Shareef O'Neal who transferred from UCLA, she would have received a scholarship of $25,000-$30,000, according to the reports.
Also Read: Dallas Drupee Young Biography
Amirah Sanaa O'Neal Height and Weight
Amirah is 6 feet 2 inches tall which is equal to 188 centimeters or 1.88 m. She weighs about 73 kg which is equal to 161 lbs.
At 6-foot-2, she has visibly taken a lot from her father's game, and now plays NCAA basketball. Being the child of an accomplished athlete is never easy, especially when choosing the same career. Amirah tries to find the funny side in such pressure situations.
Hope you enjoyed this article. Share your feedback in the comments section below.
We will soon be back with a new personality.
Next Read: Cam Wilder Biography