The modeling industry has erupted a lot in the past few years. Like many stunning models, Ana Cheri also won millions of hearts through her gorgeous appearance.
The American model has gained over twelve million followers on social media, becoming one of the top few models to do so.
Let's move below to know how she made it true.
Ana Cheri Profile Summary
Name
Ana Cheri
Birth Date
16 May 1986
Birth Place
California's southern region
Age
36 Years Old
Height
5 feet 7 inches
Net Worth
$6 Million
Profession
Model
Parents
Father - Alvin Cheri
Mother - Amanda Cheri
Marital Status
Married
Husband
Ben Moreland
Nationality
American
Residence
California, USA
Who is Ana Cheri?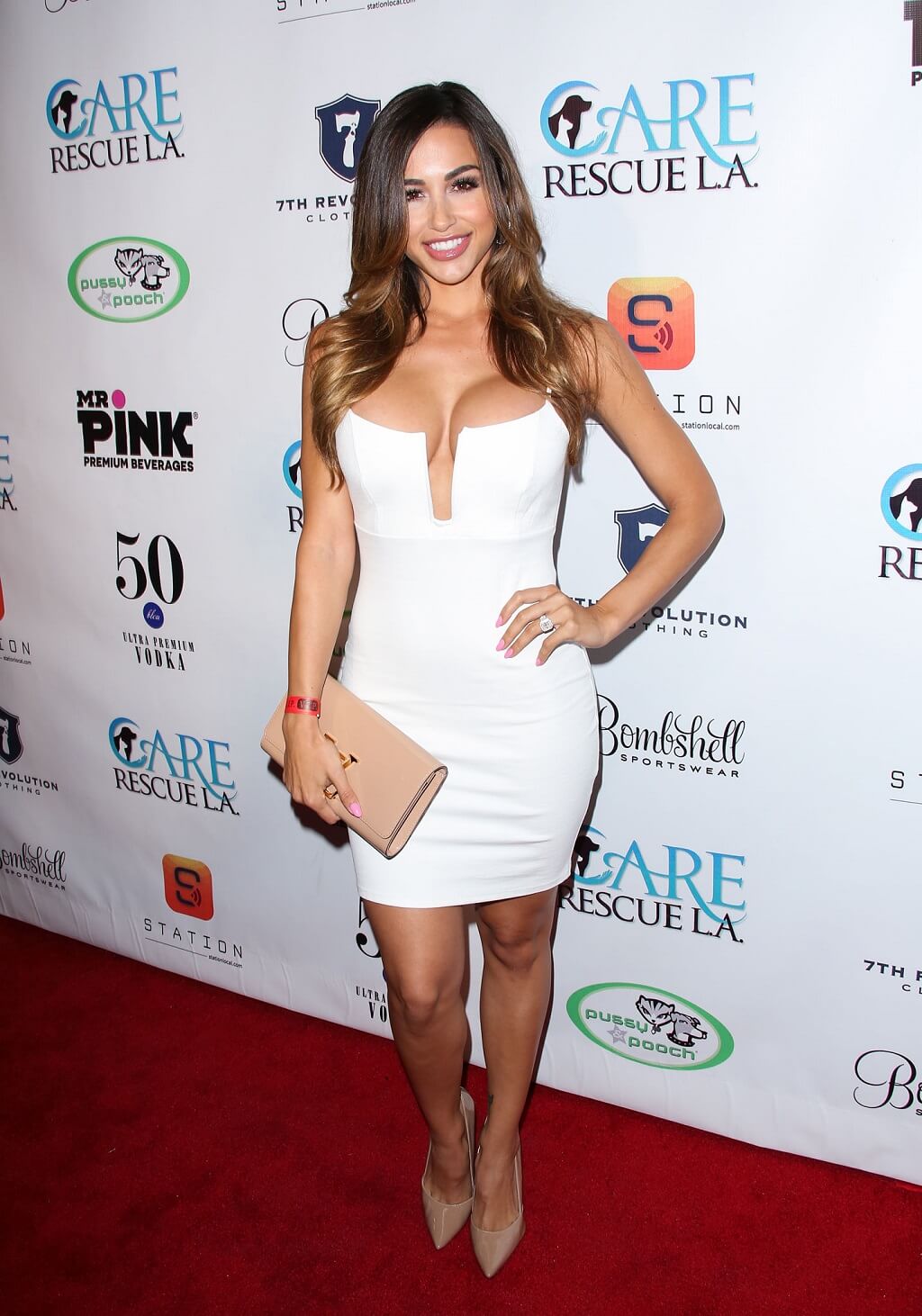 Ana Cheri is one of the most popular models in America, and she used her celebrity on social media to launch her career. She began her profession by posting photographs and fitness advice on Instagram, a mobile-based social media network.
Ana has gained over 8 million Instagram followers and counting. She started her modeling career locally in California but soon gained popularity, working with many national brands.
Ana Cheri got recognition in popular magazines such as 'Muscle and Fitness, which boosted her popularity even more.
Early Life of Ana Cheri
Ana Cheri was born on 16 May 1986 and brought up in a wealthy family in California's southern region. She has Native American, European, and Latina roots. Ana was raised with her siblings.
She had to reconcile her youthful desire to apply attractive cosmetics while also playing football with boys.
It is assumed that she received all the support from her family to pursue a demanding profession, even though no detailed account of her family exists.
Ana Cheri Career
When Ana Cheri was chosen as Playboy Magazine's Playmate of the Month for October 2015, her popularity skyrocketed.
She began to receive more offers of commercial endorsement after she was featured in Playboy magazine.
Ana Cheri has promoted for some big names including K&N Filters, Moskova Underwear, Monster Energy, and the Ultimate Arm-wrestling League.
Out of all her endorsements, she is most proud to be the permanent brand ambassador of Shredz Supplements.
As a brand ambassador for the company, she gives motivational speeches on positive thinking, a beautiful physique, and building inner strength at tour stops across the country.
She has used her popularity as a marketing tool to grow her own gym, 'Be More Athletics' in Santa Ana, California. Now she plans to expand into a fitness chain across the country.
Ana, a world-renowned fitness model, created an activewear line for younger people called 'Want My Look.'
The trendy clothing is only accessible online at wantmylook.com, and it has been extremely popular among teenagers and young adults because of its fashionable sweatshirts, shoes, t-shirts, and even party clothes.
Ana Cheri Specialty
In the United States, Ana Cheri is known as the chameleon of modeling. Ana Cheri has distinctive features owing to her mixed heritage: Native American and Caucasian.
This makes her one-of-a-kind, and it's helped her obtain a variety of modeling work.
A lovely fitness enthusiast model, she has also authored health books. Women see her as a role model for their careers and read the free eBooks on her website with great interest.
She is also a fitness enthusiast model. She has used her expertise in fitness to publish health books.
While men find her attractive, females admire her for being a professional achievement example and read the free eBooks on her website eagerly.
Ana Cheri Personal Life
Ana Cheri is married to Ben Moreland, a fitness expert who has aided her work by providing active help with writing and publishing fitness publications.
She is not just concerned with modeling and fitness; she also focuses on social media platforms.
Ana Cheri is a popular Vlogger and has appeared on many of Timothy DeLaGhetto's videos. She also has strong business ideas.
Her popularity has allowed her to expand her brand into a whole variety of items, including T-shirts, innerwear, and calendars.
Ana is active in charity works to help others use their fame for the benefit of everyone.
Ana Cheri Net Worth
Ana Cheri estimated net worth is $6 million as of the year 2022. The famous model has made this huge fortune through her different earning sources.
Earlier in 2021, Cheri's total wealth was calculated at around $5 million. But now, as a result of her hard work, she has reached the peak of $6 million so far this year.
And hopefully, she will close the numbers somewhere around this by the end of this year.
Ana Cheri has a lot of earning sources, though we consider her modeling profession as one of her prominent sources. She always gets modeling contracts and deals from different agencies.
This way, she makes a huge amount consistently.
She has more than 12 million followers on her Instagram handle. Thus, you can think how much she will be making through sponsorship and paid advertisement.
Despite this, the famous model has also the potential to have huge wealth through endorsement deals.
Anyhow, as of 2022, her annual salary is $1 million and is supposed to grow in the coming years.
Also Read: Shannon Ray Biography and Modeling Career
Physical Appearance
Ana Cheri is just perfect from all perspectives. The so hot and gorgeous model has stunned millions of her fans through her attractive poses.
Cheri currently stands around 5 feet 7 inches taller with a weight of 60 kg. Further, she has brown eyes and Burnette brown hair which makes her overall appearance more attractive.
Ana works so hard to make her body fit and slim. She used to do almost regular gym which is why she has a completely perfect physique.
Well! This was all about this stunning model Ana Cheri. Let us know how you went through her bio, sharing your feedback below in the comment section.
Next Read: Who is Bakhar Nabieva? Fitness Model Biography