Andrew Tate is one of the most Googled people around the world. He has been a frequent guest on podcasts and streams and the internet has been all over him recently.
What makes him famous? Is there more to what popular media might have propagated about him?
Before you cast your impression, keep reading to know more about Andrew Tate, the kickboxer, social media influencer, Big Brother contestant, and founder of 'Hustlers University'.
Andrew Tate Profile Summary
Name
Andrew Tate
Birth Date
01 December 1986
Birth Place
Washington D.C., United States
Age
36 Years Old
Height
6 feet 1 inches
Net Worth
$350 million
Profession
kickboxer, commentator and businessman
Father
Emory Tate
Siblings
Tristan and Janine Tate
Marital Status
Dating
Girlfriend
Naghel Georgiana Manuela
Nationality
African-American
Residence
Bucharest, Romania
Who is Andrew Tate?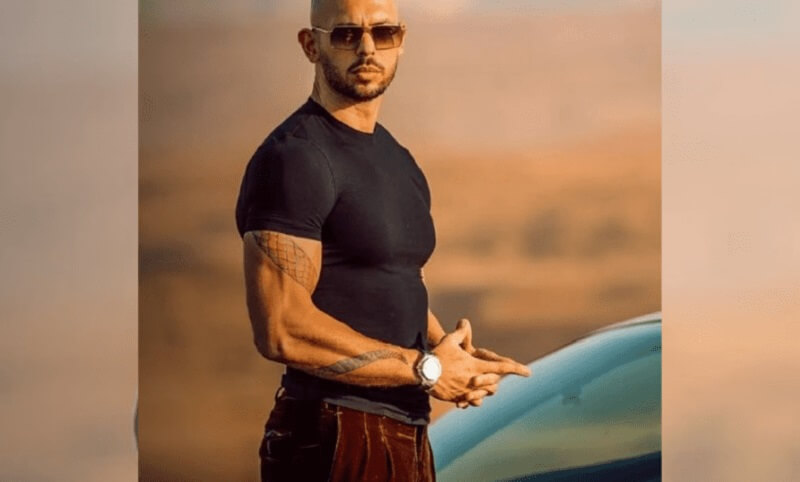 Andrew Tate is a British-American kickboxer, commentator, internet personality, and businessman. He is the founder of his popular platform, The Real World.
Following his kickboxing career, he rose to fame as an influencer on social media. He commands a tremendous fan following and viewership for his content.
He focuses on coaching 'students' in ways to make quick money. He is a multimillionaire himself.
He was also a Big Brother 17 (UK) contestant, where he made a name for himself. His views on women on several platforms have attracted much public attention recently.
One might have diverse views about Andrew Tate, but one cannot ignore his rise to riches, popularity, and following.
Andrew Tate Age
Andrew Tate is 36 years old as of 2023, born on December 1, 1986, in Washington, DC. By his mid-thirties, Andrew Tate has become an esteemed figure in the world of kickboxing, showcasing remarkable expertise and experience in the sport.
Early Life of Andrew Tate
Andrew Tate was born on 01 December 1986 to an African-American father and a White mother. He is multiracial by virtue of his parents who belong to two different races.
Andrew Tate was born in Washington D.C., United States and raised on an estate in Luton England. He spends most of his time in Romania.
His African American father Emory Tate was a chess International Master and his mother was a catering assistant. He has two siblings, elder brother Tristan and sister Janine Tate.
Tristan became popular after his cameo appearance in the TV series Shipwrecked: The island. His brother has also been in the news connected to the several controversies around Andrew Tate.
Unlike the brothers, Janine Tate leads a highly private life far away from the flashing cameras.
He also has a multicultural background having been born in the US, brought up in England, and living long in Romania.
Tate learned to play chess from the very young age of 5 and competed in adult tournaments as a child. His mother put him through a self-defense class and that was the beginning of a successful kickboxing career.
Andrew Tate claims to have an envious kickboxing record of 43 wins to 9 losses in his entire career. He has won three world ISKA titles.
Since 2013 after becoming the world champion in two different weight divisions, he has retired from combat sports.
Andrew Tate Career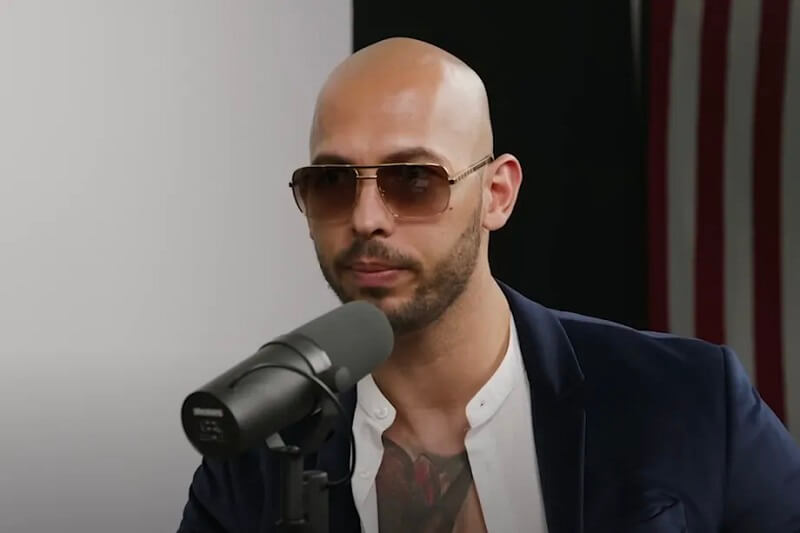 Andrew Tate started his career as a kickboxer. His career spans being a social media influencer, kickboxer, and businessman.
During his twenties, he was also a TV producer while also being a kickboxer at the local gym. He went on to fight professionally and won several world titles.
He presents himself as a self-help guru and mainly offers his male fans a recipe for making money and even how to attract women. He largely communicates with his audience through Instagram, Facebook, and TikTok.
His views made on his community platform Hustlers University have made him both a popular and infamous personality.
There have been months when his name searches on Google had been more than even Donald Trump and Kim Kardashian.
His popularity has been driven by his media presence and his views on women. He has been dubbed the "king of toxic masculinity" for his views about women.
His views are regarded as increasingly divisive on men and women. This has made him a contentious figure recently on social media.
Lately, his comments that "women belong in the home, can't drive and a man's property" started a wildfire on social media. But he has amassed a huge fan base in a short time across social media platforms.
Andrew Tate Personal Life
Android Tate's personal life is one of the great interest to many.
He is not married and is rumored to be dating Naghel Georgiana Manuela. Not much is known about his girlfriend.
He lives with his girlfriend in Bucharest, Romania. They have been dating for quite a long time now.
Recently Andrew posted a picture of him sitting on a jet plane with his lady love on Instagram. The picture was captioned "Flying in my jet with the only woman I trust. Magic powers".
Controversies involving women have been always linked to his personal life. Tate enjoyed tremendous public fame after he was evicted from the 17th season of Big Brother.
The release of a video where he was seen beating a woman with a belt led to this. Later he shared the clip on Facebook where the woman is claiming that "it was pure game".
His star sign is Sagittarius and he follows the religion of Islam.
Andrew Tate Net Worth
Andrew Tate is a multi-millionaire and his net worth is $350 million as of 2023. He has raked up his net worth from kickboxing, commentary, reality TV, business, and social media revenue.
He owns at least 22 cars among other expensive toys. Among them, he is a proud owner of a $5.2 million copper Bugatti Chiron Pur Sport.
He also owns casinos, mansions, and many cars. He has millions of followers on Instagram and TikTok. Videos of him on TikTok have been watched 11.6 billion times.
He made most of his millions in the webcam business. Hustlers University is his other source of income. It is an online community to teach students how to get rich quickly through affiliate marketing, stocks, copywriting and cryptocurrency tips.
Around 120,000 members, mostly men and boys from the UK and US pay 39 Pounds a month to be part of the Hustlers University community.
He also shows off his great fortunes like his cars, mansions, and money while teaching on the Hustlers platform. He uses this community to let the world know that he knows how to make money.
Also Read: Attila Végh (Pumukli) Biography
Andrew Tate Height & Weight
Andrew Tate is a very good-looking and handsome man with an attractive personality. He has an impressive physique, short dark brown hair, and black sharp eyes. He is 37 years old.
He is 6 feet 4 inches taller or 192 cm tall and weighs around 90 kg or 198 lbs. He is a four-time kickboxing world champion.
Physical Appearance
Height
Feet & Inches: 6'4"
Centimeter: 193 cm
Meter: 1.93 m
Weight
Kilograms: 90 kg
Pounds: 198 lbs
I hope you enjoyed reading this article and had a great time going through it. Let us know your thoughts and opinion regarding this article below in the comment section.
Next Read: Who is MMA Josh Brueckner?