By any chance, have you used the products belonging to the Angel Brinks company? If so, do you know any exclusive information about her?
Many interesting and heartbreaking incidents have occurred in the lives of Angel.
But she overcame everything through her hard work and success. And you guys will understand by reading the whole story of Angel Brinks. Let's get started.
Angel Brinks Profile Summary
Name
Angel Brinks
Birth Date
19 October 1982
Birth Place
Los Angeles, California
Age
40 Years Old
Height
Feet & Inches: 5'6''
Centimeter: 167cm
Meter: 1.67m
Weight
Kilograms: 60kg
Pounds: 132Lbs
Net Worth
$5 Million
Profession
Television Personality, Social Media Personality, Entrepreneur
Marital Status
In a Relation
Boyfriend
RoccStar
Children
Amani
Ex-Boyfriend
Tyreke Evans
Nationality
American
Who is Angel Brinks?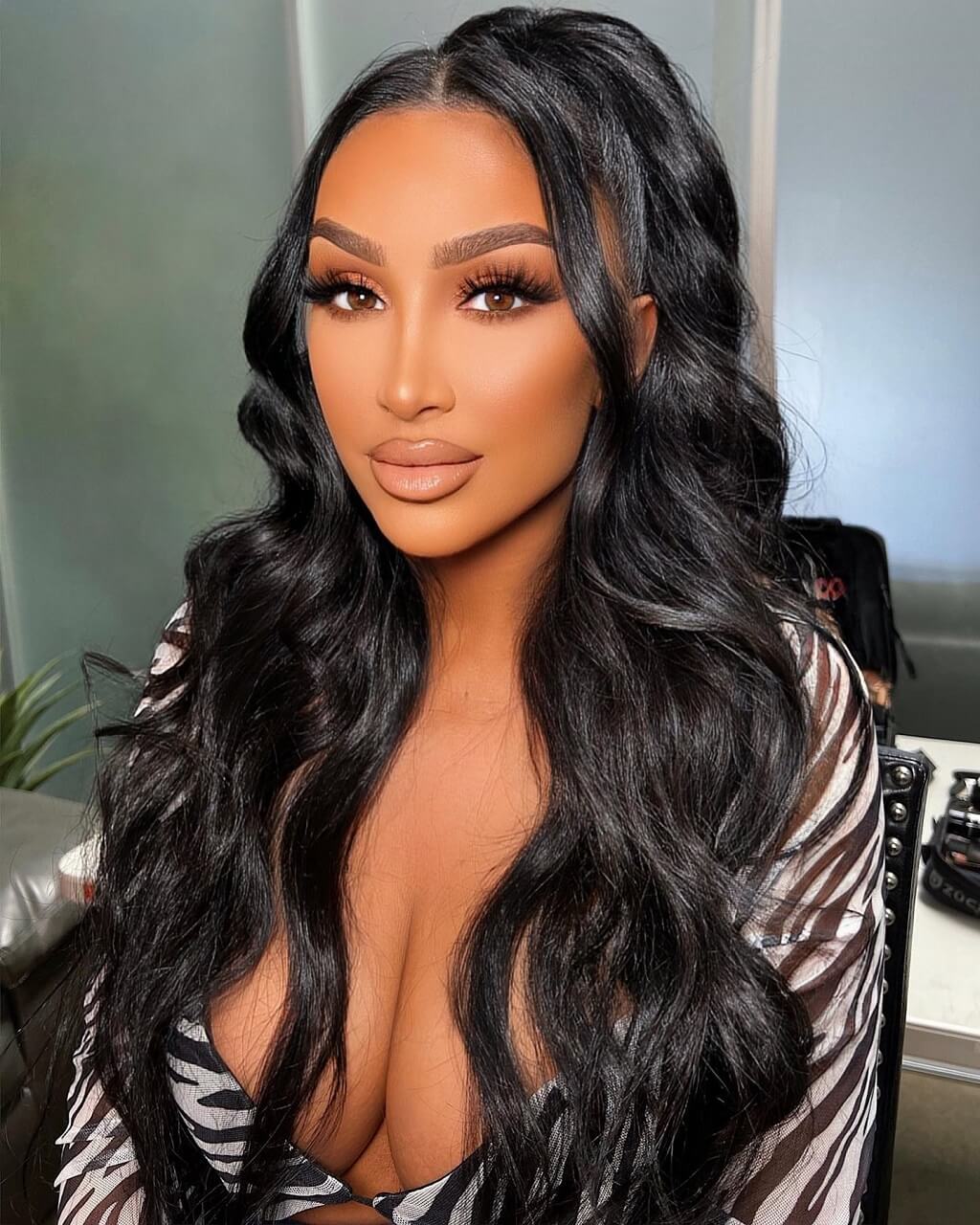 Angel Brinks is a television personality, social media celebrity, celebrity wife, and entrepreneur of the fashion brand "Angel Brinks," where she sells dresses, jumpsuits, shoes, and accessories.
Moreover, all her products will be top-notch and fashionable.
Because Angel is a fashion designer, she has incorporated all her fashionable skills into her brand.
She rose to prominence, however, by appearing on "Basketball Wives," a major hit reality show.
And Angel Brinks has become well-known for her abilities, and she took part as the wife of NBA player Tyreke Evans. As she became famous on that reality show, Angel planned to turn her popularity into a business.
Thus, she opened her business two years before participating in that show, so it was indirectly promoted in that show.
But no one can deny that Angel is a star fashion designer. As a single woman, she built a fashion brand, and many celebrities like Trina, Cardi B, and Erica Mena wore Angel's dresses for many events.
Angel Brinks Early Life
Angel Brinks was born on October 19, 1982, in Los Angeles, California, and is 40 years old in 2022.
There are no details about her family, but she belongs to the Armenian and Italian ethnicities. And she was born under the zodiac sign of Libra.
Since childhood, angels have had a great passion for designing clothes and ballet dancing. At age 3, Angel Brinks attended ballet classes, and she also appeared in some Jennifer Lopez songs as a backup dancer.
Presently, we don't have the educational details of angel brinks.
But Angel Brinks finished her fashion design course at the Fashion Institute of Design and Merchandising. And she added that she finished her graduation by attending night college.
Angel Brinks Career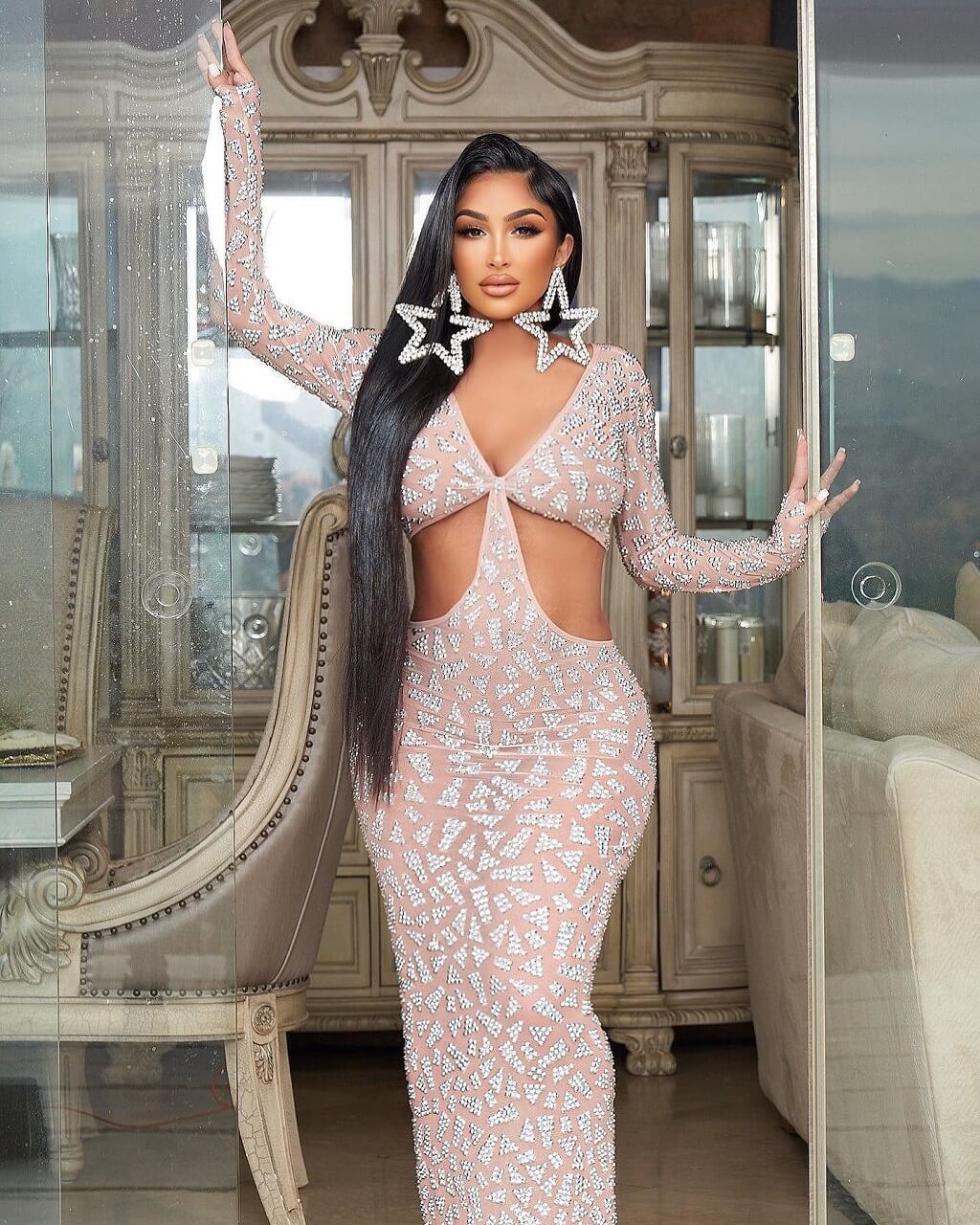 Angel Brinks is a talented fashion designer; thus, she planned to launch her fashion shop, "Angel Brinks," in 2010.
She sells a wide range of products like dresses, shoes, swimwear, jackets, tops, bottoms, perfumes, belts, handbags, clutches, earrings, rings, etc.
Her products, however, are known for their seductiveness, and Angel Brinks specializes in designing hot and sexy dresses.
Thus, all her hard work was rewarded, and her designs got recognition at New York Fashion Week in 2012 and Facet Studio's Fashion Show in 2013 and 2014.
It is a prestigious honor for an entrepreneur who started her business from scratch. In 2013, Angel expanded her business line to include kids as well. She opened an exclusive section for kids.
And in 2017, Angel Brinks started her organic skin care products, and even those products were a major hit.
Everyone liked that, so her business fame leveled off each year. Presently, many global celebrities are opting for her dresses.
Angel Brinks in Basketball Wives
Angel Brink's second husband is NBA-famous player Tyreke Evans, so she got to participate in the series.
She was a talented candidate, and Angel Brinks appeared in the 4,5 and 10 th seasons of the Basketball Wives of Los Angeles reality show.
By participating in that show, Angel gained more fans from all over the world. But later, she divorced her husband, Tyreke Evans.
Angel Brink First Husband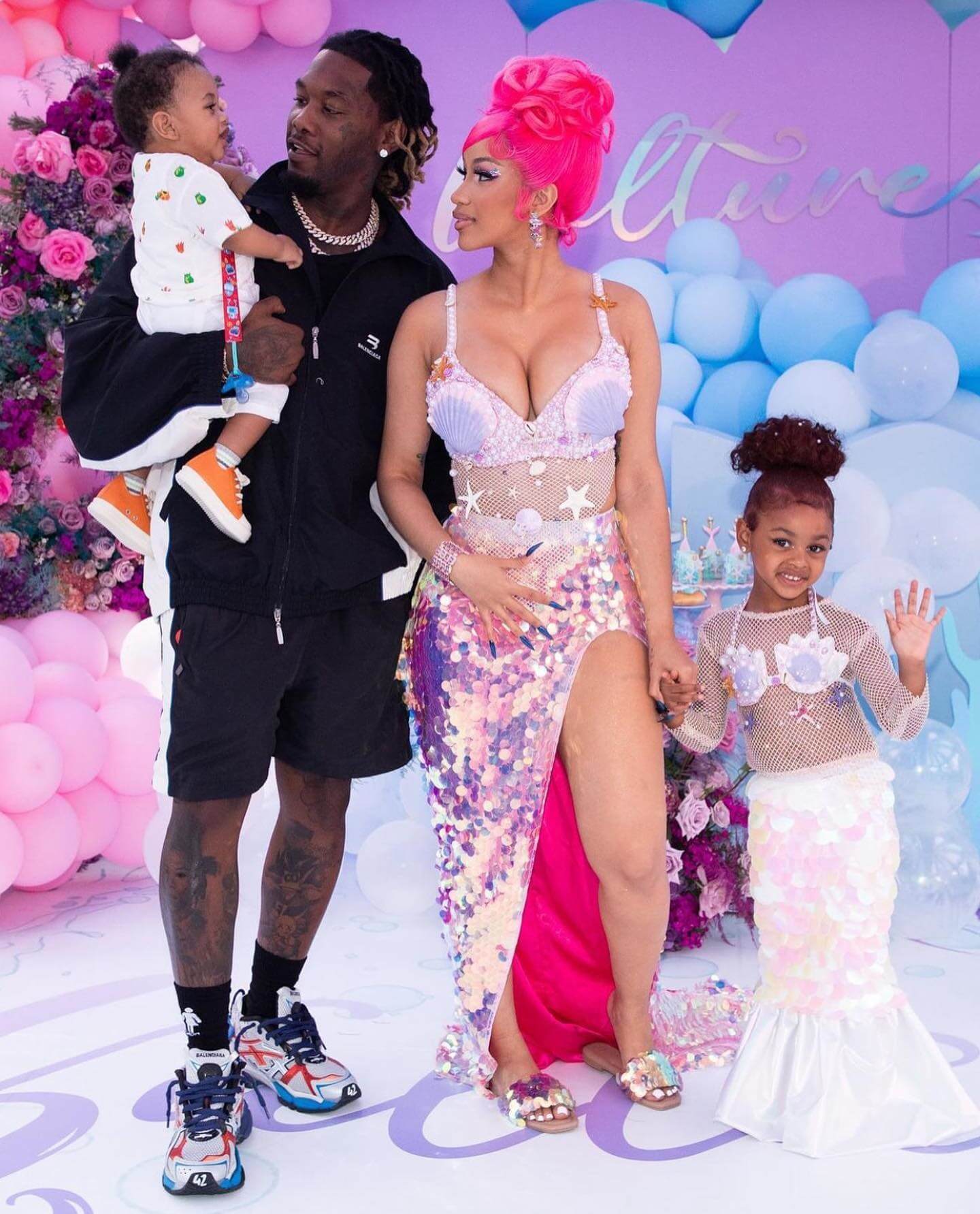 Because Angel Brinks' first husband's details have been trending on the internet for so long, they will never fade.
Because her ex-husband died by suicide after getting married to Angel Brinks, and the couple separated after 3 months of marriage.
Angel Brinks has only recently revealed the dark secrets of her life. And for many years, no one knew the details of the angel's first husband.
But recently, we discovered his name was Bruce Sandlin, a rapper. On July 4, 2007, he was found dead in his Las Vegas home. At that time, Angel and Bruce were divorced.
When he died, Angel was expecting her first child, and she was 34 weeks along with that baby. It was a boy, and his name is Azari.
In one interview, she shared that her son Azari enjoyed all the cartoons and led a happy kid's life. But he used to suddenly ask where his father went. We should agree no one can fill the space of a father!
Even Angel went into severe depression because society might always be cruel to the victim, right?
Angel Brinks Personal Life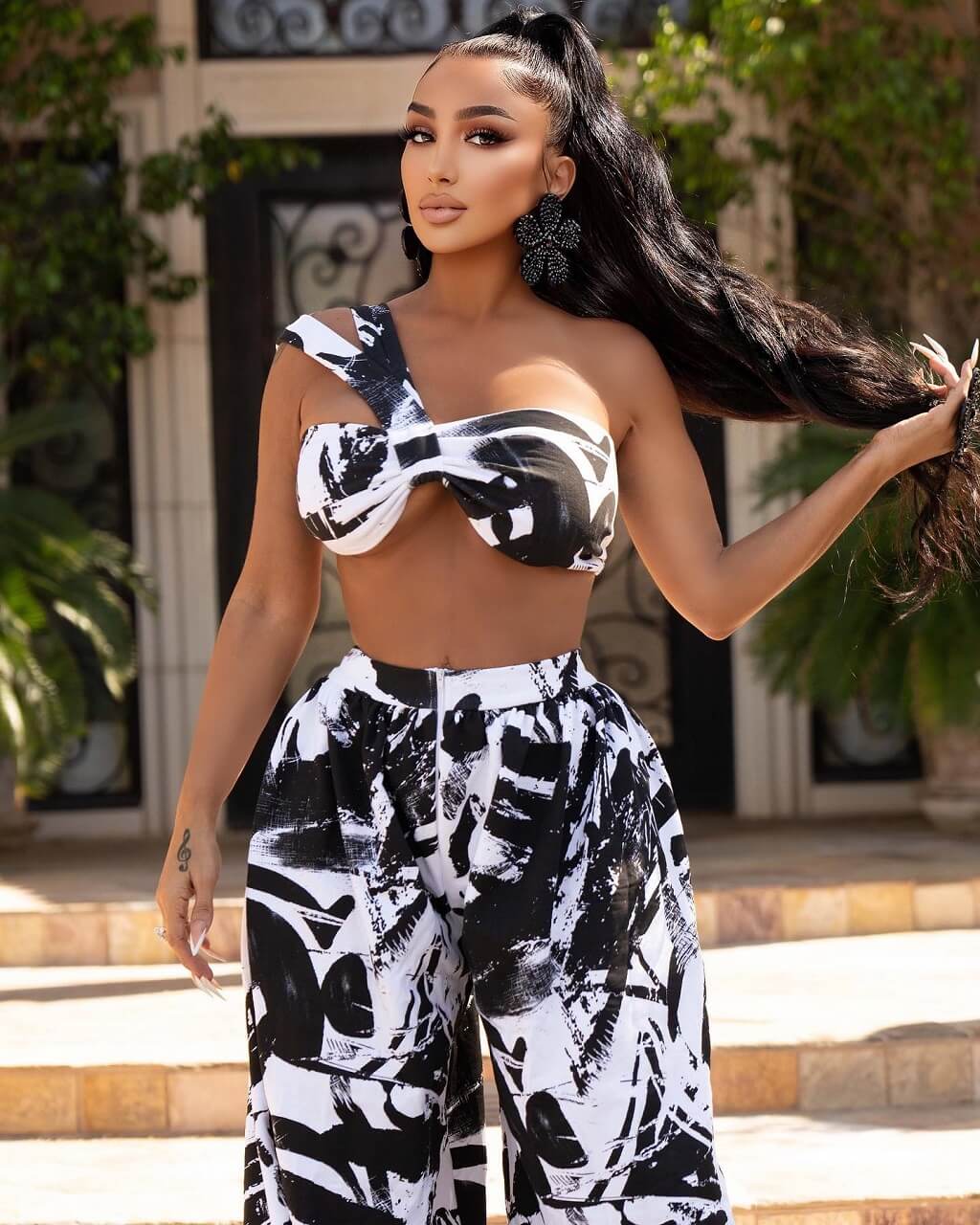 Angel Brinks is currently dating the rapper RoccStar, and the couple welcomed their first son on November 20, 2021.
But the pair didn't get married till now, and there are no details on how these two people met in their lives. Currently, they are living happily with their son.
Angel Brink Previous Relationship
Angels Brink's first husband committed suicide in the year 2007, and at the same time, she welcomed her first son.
And in 2010, Angels met basketball player Tyreke Evans, and they fell in love with each other. The couple had a daughter, Amani. But the couple got separated in 2015.
After that, there was a rumor that Angel Brinks dated Serena Williams' ex-boyfriend, but it seems to be a rumor.
Also Read: Lojain Omran Biography
What is Angel Brinks's Net Worth?
Angel Brinks' net worth is around $ 5 million dollars by 2022. She is a great entrepreneur and fashion designer.
Moreover, the angel is also a popular social media celebrity with 1.5 million followers.
Thus, she has been getting more sponsorships and brand endorsements every day. Henceforth, Angel Brinks' annual salary will be around USD 50,000.
Also Read: Bonang Matheba Biography
Angel Brink Age and Height
Angel Brink's age is 40 years old as of 2022. But no one can believe that Angel is in her 40s.
Because her attractive hourglass body can make everyone fall for her. Her height measurements are 5 feet 6 inches or 167 cm or 1.67 meters, and she weighs about 60 kg or 132 lbs.
She used to color her hair and have her black-pupil eyes match regularly.
She is indeed a hot African lady.
Next Read: Jeremy Wells Biography