We can see a lot of people these days who are getting famous in the internet world.
Similarly, Anisa Jomha did and achieved whatever she never dreamed of.
As an internet sensation, she has won millions of hearts and is now winning their love too.
Profile Summary
Name: Anisa Jomha
Other Name: Annie Jay
Birth Date: 25 June 1993
Birth Place: Edmonton, Alberta, Canada
Age: 28 Years
Height: 5 feet 6 inches
Net Worth: $800,000 USD
College: University of Alberta
Education: Ed.
Mother Name: Maureen
Siblings: Brother – Muhammad and Sister – Iman
Marital Status: Married
Husband: iDubbbz (Ian Carter)
Nationality: Canadian
Residence: Vista, California, United State
Who is Idubbbz's Girlfriend Anisa Jomha?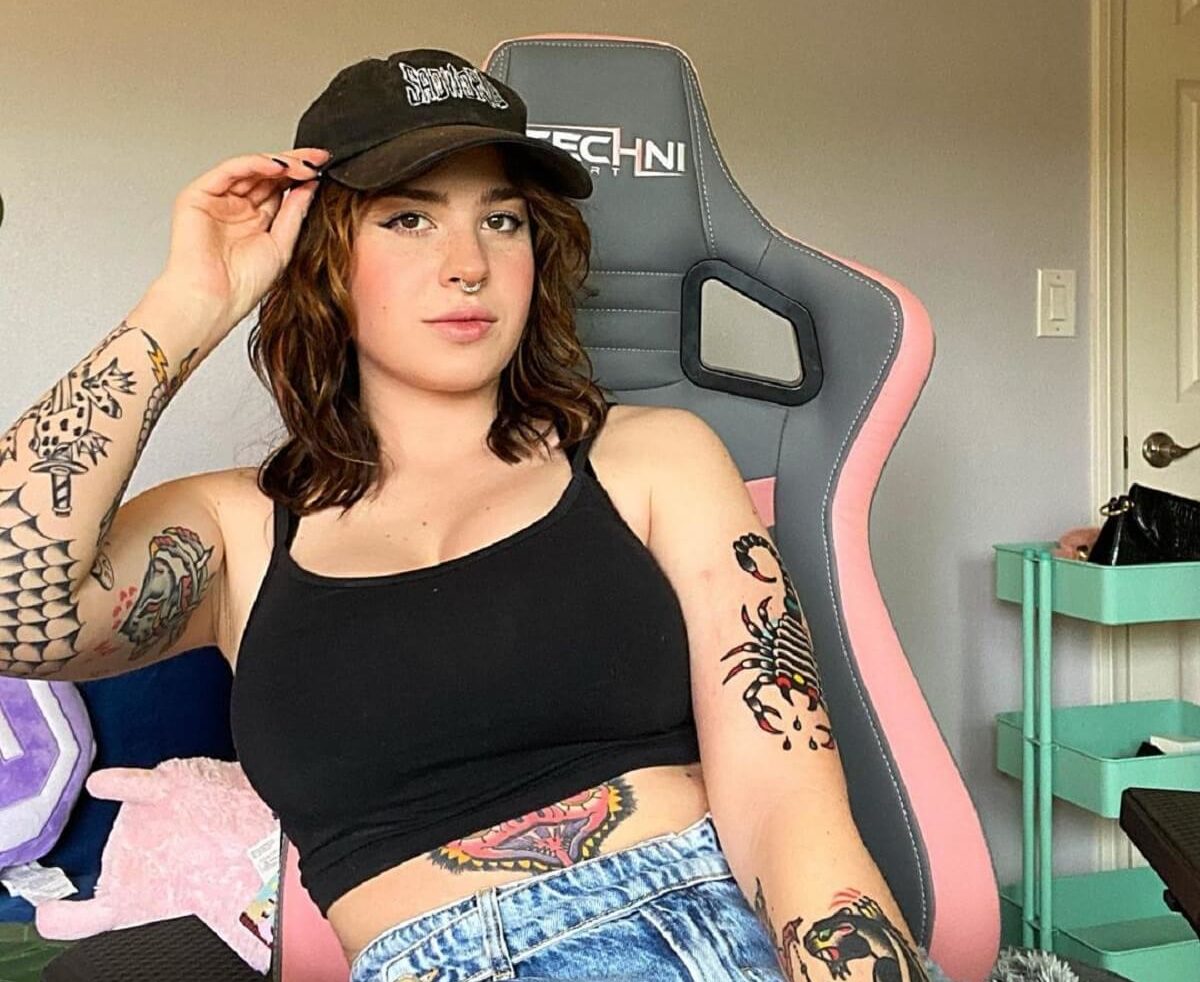 Anisa Jomha is a famous Canadian-American YouTuber, Twitch streamer, and social media star from Canada.
Also, she is widely famous for being the wife of the renowned YouTuber iDubbbz. The duo recently tied their knot in June 2021 and amazed their fans with a lot of love.
She is a gameplay streamer and this is what she does on her online platforms.
Although, she had also faced many ups and downs during her career which made people more curious to know her story.
Let you go through all the things of Anisa's life and know her closely.
Early Life of Anisa Jomha
Anisa Jomha was born on 25 June 1993 in Edmonton, Alberta, Canada. Being a Canadian, her ethnicity is mixed and her zodiac sign is cancer. She seems secretive at some points, whether it comes to her parents' names or her childhood.
However, she once clarified in one of her videos that she was raised in the Islam religion, but now not following any religion seriously.
Her mom was Irish Catholic but married a Muslim man. Later, she also converted her religion to Islam.
Anisa has also an elder brother named Muhammad and a little sister named Iman.
Anisa started her elementary studies at Harry Ainlay High School. Later, she enrolled in the University of Alberta and graduated with a B.Ed. degree in Fine and Studio Arts in 2014.
During her schooling years, she was interested in sports too and even participated in lacrosse and ice hockey.
Her YouTube Career
Anisa had shown a keen interest in the internet since her childhood. Following this, she began her career on Twitch as a gameplay streamer with the name Raihnbowkidz.
She later changed it to her real name.
She saw herself growing more as a gamer. Thus, she decided to come on YouTube too.
Anisa created her YouTube channel on 19 March 2015 and started uploading her Twitch streams, challenges, and Vlog-type videos.
On Twitch, she has been seen spending her precious time with her viewers and also plays League of Legends. As a young internet star, she had to face both positive and negative responses.
At some point, she was wearing revealing clothes and was known as a "boobie streamer".
Her mother felt bad about the way her daughter was being alleged. Therefore, her mom came forward to moderate her streaming and vlogging activities to ensure she was dressed.
Anisa was once banned on Twitch for selling her private photos via a subscription platform.
Later, things cooled down and she restarted doing streaming.
Anisa Jomha Relationship
Anisa is a wedded woman who announced her engagement in April 2021. Later, she married her long-time boyfriend Ian Carter, famously known as iDubbbz in June 2021.
The wedding was held in Nevada and officiated by an Elvis impersonator.
He is a popular American YouTuber and comedian and is best recognized as the creator of YouTube channels iDubbbzTV, iDubbbzTV2, and iDubbbzgames.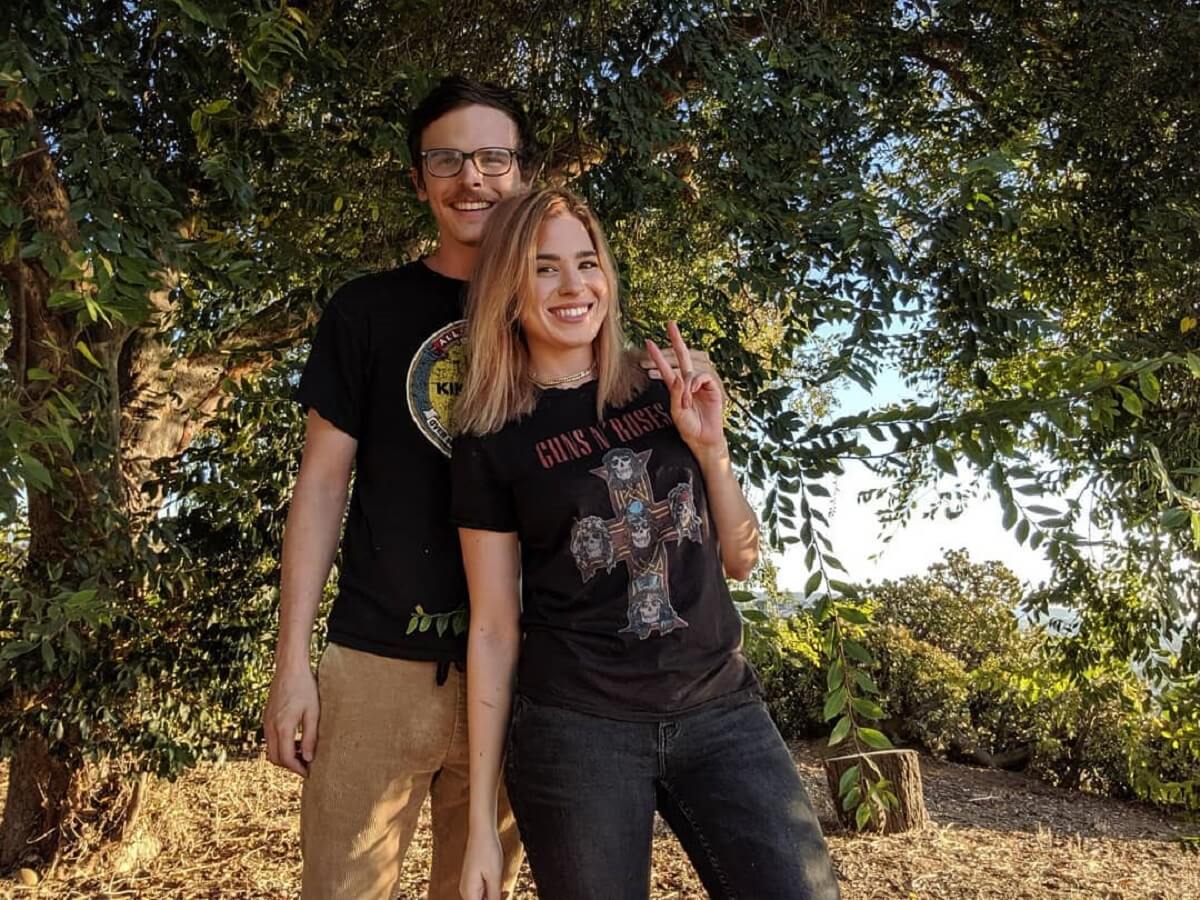 The couple first met via Twitter and tied in a strong relationship.
Later, they fell in love and began their dating journey.
Jomha has even featured in many of Ian's videos. The duo also stands together in their controversies.
When Anisa was engaged in her controversy for selling her private photos on a private website, then Ian stepped out and supported her.
Due to this, he also received a lot of hate from his subscribers and social media followers.
Anisa Jomha Net Worth
Anisa Jomha estimated net worth is $800,000 USD. She has earned a lot of money through her career as a gameplay streamer.
Further, she is being paid by various social media platforms. As a YouTuber, Anisa has generated a huge amount of capital in a very short time.
Apart from this, she also earns by doing paid promotions and brand advertisements.
At all, the lady is enough strong financially for living her life on her own feet.
Social Media Appearance
Anisa Jomha is highly famous on her social media platforms. If we talk about her appearance on Instagram and Twitter, she holds more than 75K followers and over 88K followers respectively.
Besides this, she has more than 234K followers on her Twitch handle. Take a look at the below points for a good view of her follower numbers.
Instagram – More than 75K followers
Twitter – More than 88K followers
Twitch – More than 234K followers
YouTube – More than 97K subscribers
The Bottom Line
Anisa Jomha could be an inspiration and could be learning for you. Now, it all depends on what you want and what you take.
We can see millions of people are becoming social media stars in a few days. However, we are still looking and not improving ourselves by doing the same.
Anisa Jomha has even inspired many peoples in achieving a good position in the online world. Now, it's your dice and it's your turn. Let's do some time and show yourself who you are.
Hope you enjoyed her biography and loved it from your heart. Let you give your feedback about this rising star and about the story.