Anna Cardwell is an American reality TV star. She is best known for her appearances in the reality TV shows Toddlers & Tiaras and Here Comes Honey Boo Boo.
Anna is also known as the eldest daughter of June Shannon who is popular as Mama June.
Let us take look into the life of Anna Cardwell who has come through quite tough times. Hope the curious reader in you will be satisfied.
Who is Anna Cardwell?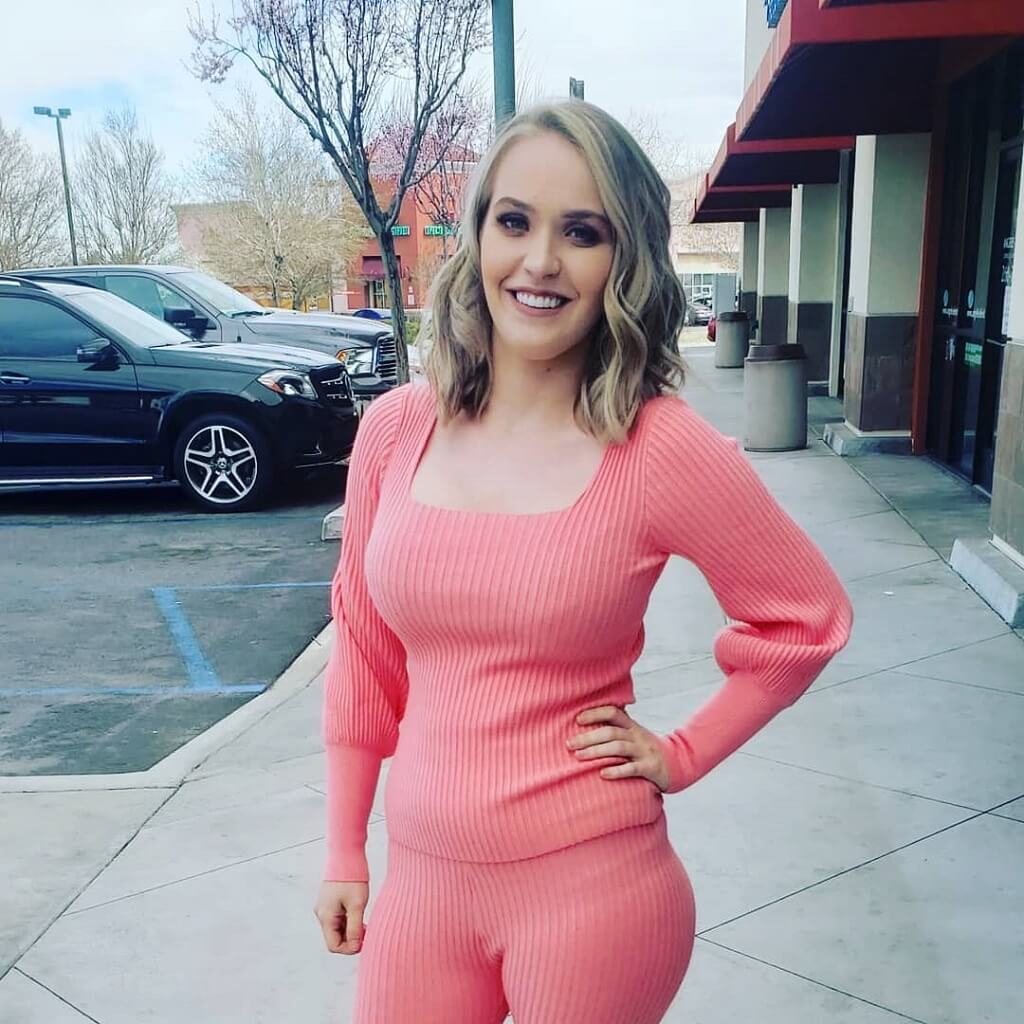 Anna Marie Cardwell (neé Shannon) is the eldest daughter of June "Mama June" Shannon and David Dunn. She is the older half-sister of Jessica, Lauryn, and Alana as well as the mother of Kaitlyn and Kylee.
Anna Shannon comes from a family of reality TV stars who has appeared in different shows such as Mama June: From Not to Hot, Dancing with the Stars: Juniors, and Dr. Phil.
In addition, she is the firstborn in a family of four.
She is also an American reality TV show star who was featured in Toddlers & Tiaras. Anna is best known as Mama June's firstborn daughter.
June Shannon gave birth to Anna while she was only 15 years old.
She has kept a low profile for a long time now and has not been featured in any film or reality show. Her last TV appearance came in 2014 when Dr. Phil hosted her on his show.
However, Cardwell is very active on Instagram and occasionally shares photos of herself and her family.
Early Life of Anna Cardwell
Mama June's daughter was born on August 28, 1994. As of 2023, Anna Cardwell's age is 29 years.
She is a Virgo. Anna is the first-born child of reality TV star June Shannon and her father, David Dunn. At the time of her birth, her mom was only 15 years and had considered giving Anna up for adoption.
June's aunt and uncle, Janice and James Shannon, had planned on adopting Anna, but the adoption process fell through.
As a result, she was raised by her grandmother Sandra Shannon in McIntyre, Georgia, United States.
Cardwell has three half-sisters on her mom's side, namely Jessica Louise Shannon, Lauryn Michelle Efird, and Alana Frances Thompson.
Mama June's daughters are all fathered by different dads. On her dad's side, she has a sister called Candice Dunn.
Mama June and the Shannon Family
June Shannon became famous when her daughter Alana was featured on 'Toddlers and Tiaras.' Alana's victories coupled with her outgoing personality brought Shannon family success with audiences.
This ultimately paved the way for the family to start their own reality show, 'Here Comes Honey Boo Boo', which also featured Alana's siblings.
During the show, viewers got to learn more about the Shannon family, including the good, the bad, and the ugly.
She earned $50 thousand from each episode her family appeared on TLC, which she deposited in her daughter's trust funds.
Because of the scandals that have emerged around her life, June's career continues to be affected, to the extent of her not being allowed to star in her reality show, 'From Not to Hot.'
Moreover, June will not be paid for her appearance in the show, which will be back on air in March.
As an adult, June went through bariatric surgery, to get rid of a part of her stomach as part of a sleeve gastrectomy. Previously, she had struggled with morbid obesity, weighing 460 pounds at her heaviest.
The result of the weight-loss surgery and healthy dieting was that June was able to cut 300 pounds.
Anna Cardwell Career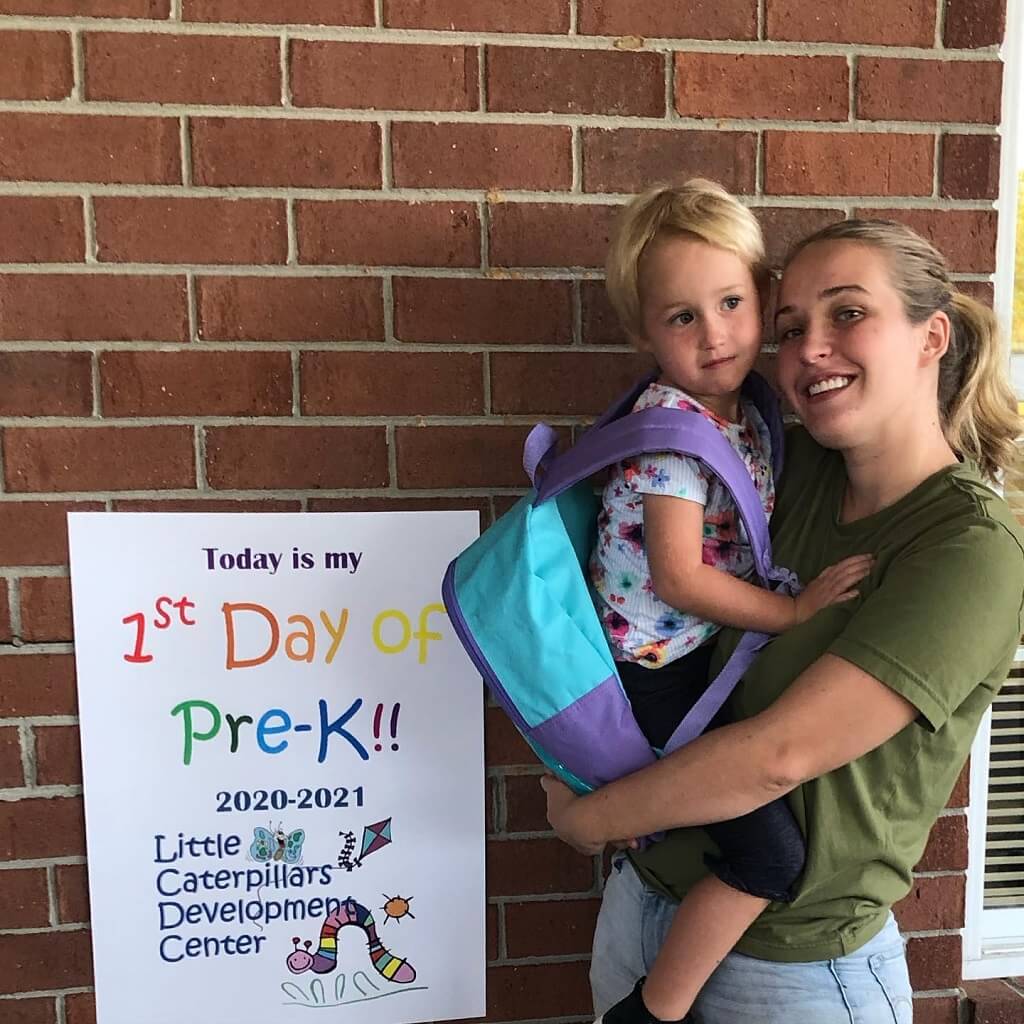 As a reality TV star, she first appeared in Toddlers & Tiaras in an episode titled Precious Moments Pageant 2011. The episode, which aired on January 4, 2012, featured Alana trying to battle fellow pageant contestants Heaven and Laci.
She has also appeared in Here Comes Honey Boo Boo. The show follows the Shannon family in their day to day lives. Anna Cardwell's nickname on the show was Chickadee.
Anna Cardwell Personal life
As of 2021, she is no longer married. She has been previously married to Michael Cardwell. Anna Cardwell's husband Michael was an Alabama native.
The two dated for a while before deciding to settle. Anna Cardwell's wedding was held on May 25, 2014.
Before that, she was in a relationship with Caleb Clark, who is possibly the father of her firstborn daughter, Kaitlyn Elizabeth. Kaitlyn was born on July 26, 2012.
The Cardwells separated after a while, and Anna stated that they have not talked since their daughter was two months old.
Anna Cardwell's daughter, Kylee Madison, was born on December 9, 2015.
The former Swamp Mama cast member currently lives with her boyfriend Eldridge Toney and her two daughters, Kylee Madison and Kaitlyn Elizabeth, in Milledgeville, Georgia, United States.
She used to work at her local Walmart but later moved on to work at a BP gas station. Anna has not appeared in any shows since 2014.
She currently lives away from the limelight with her boyfriend and two daughters in Georgia. Her most recent television appearance was in 2014 when she appeared on Dr. Phil's show.
Also Read: Who is Simon Monjack's Daughter Jasmine Monjack?
What is Anna Cardwell's net worth?
Anna Cardwell's net worth is estimated at around USD 500,000 as of November 2023. In 2022 also her estimated net worth was in the same range.
As she is not working a lucrative career at the moment, her income growth is on the slower side. But she always has the opportunity and potential to make a comeback and restart from where she stopped.
Also Read: Who is Scottie Pippen's Daughter Sierra Pippen?
Anna Cardwell Height and Weight
She is 5 feet 7 inches tall which is equal to 1.70 m or 170 centimeters. Anna weighs 56 kg which is equal to 123.
Cardwell blew through nearly $50,000 on a breast lift, teeth veneers, blonde highlights, and some cosmetic work, earlier in her career. She also spoke about a tummy tuck or liposuction, during the same time.
Her ardent fans expect her to make a comeback soon to the industry and entertain them like before.
Hope you enjoyed the read today. We will be coming back with another interesting personality soon.
You may share your valuable feedback with us in the comment section below. See you soon!
Next Read: Who is Travis Baker's Daughter Alabama Luella Baker?