Anna Kendrick is a popular American Oscar-nominated actress, who is known for her roles in several hit movies, including a supporting role in 'Twilight'.
She performed in various movies such as crime, comedy, and musical fancy. She got famous by playing in Twilight Series as Jessica Stanley.
Generally, Anna is known for her comedy roles. Kendrick is not only an Oscar-nominated actress but also a popular singer.
Let us take a look into the life of this highly successful actor from Hollywood. She has an interesting story to tell.
Who is Anna Kendrick?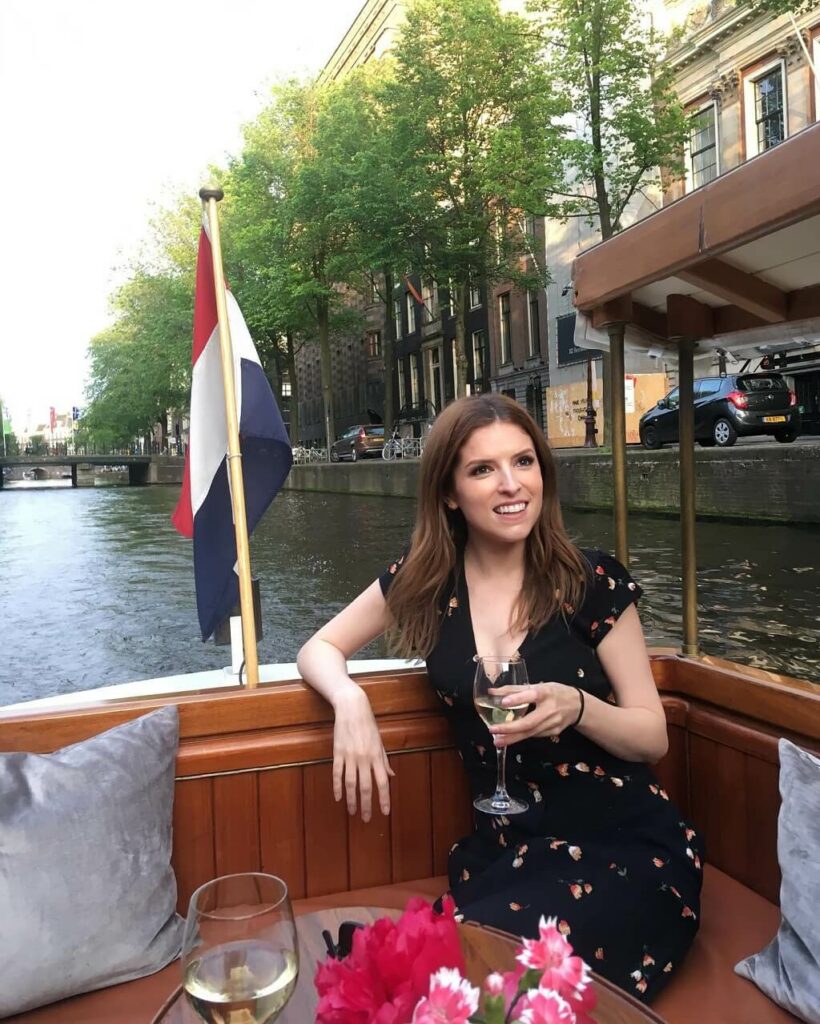 Anna Cooke Kendrick is an American actress and singer. She is an amazing actress who has won numerous awards for her incredibly amazing performances.
Anna is of English, Irish, and Scottish descent. She had a passion for becoming an actress, and that's the reason, she pursued it as a career after completing her studies.
Anna is known for appearing in the comedy 'The Marc Pease Experience' in 2009 wherein she played a lead role.
She also appeared in various TV shows. Her birth name was Anna Cooke Kendrick. Today, she is internationally famous and known as the Anna Kendrick.
She has millions of fans on the social media as well.
Early Life of Anna Kendrick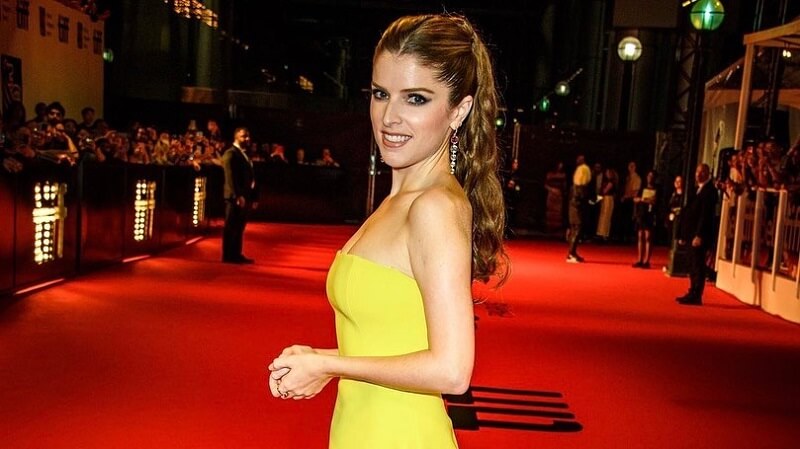 Anna Cooke Kendrick was born on August 9, 1985, in Portland, Maine. She is 37 years old as on 2022.
Her father, William Kendrick, worked as a history teacher, and her mother, Janice, as an accountant. She has an older brother, Michael Cooke Kendrick, who went on to become an actor.
He acted in the film Looking for an Echo (2010). Anna is of mixed English, Irish, and Scottish descent.
She also received a Theatre World Award in 1998 when she was only 12 years old after playing the lead role in the Broadway Musical High Society.
Anna completed her studies at Deering High School in Portland. After this, she stepped into the field of entertainment and put his talent in front of the world.
Anna Kendrick Career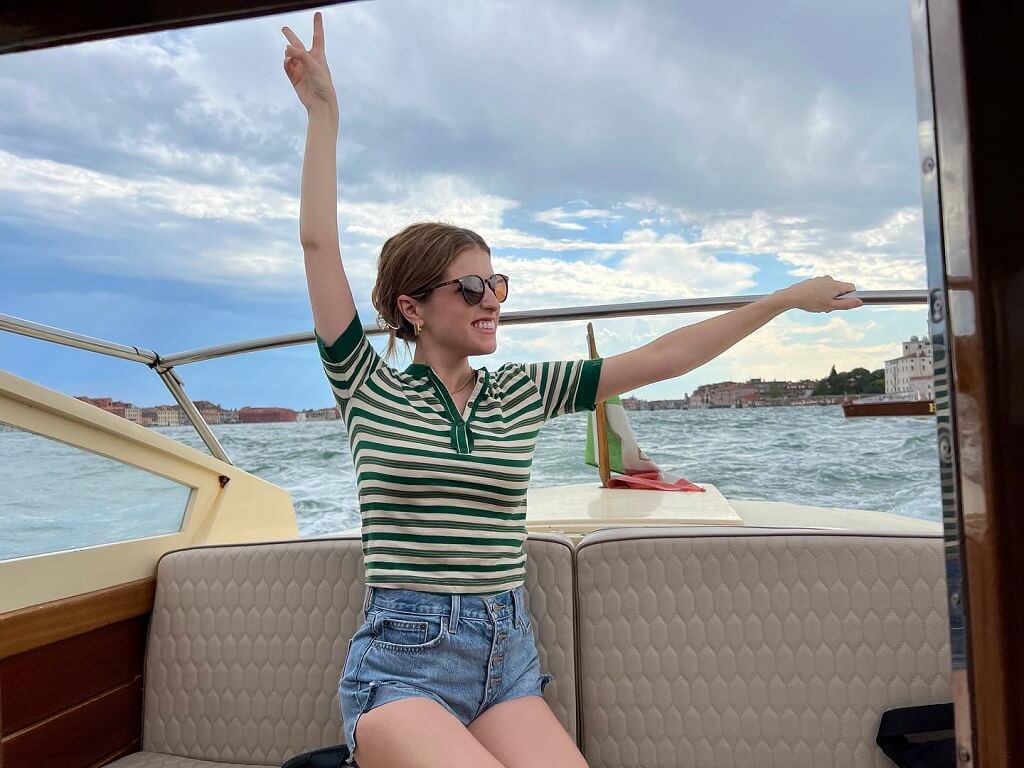 Born in Portland, Maine, she began her acting career as a child in High Society, a popular Broadway musical.
After earning a Theatre World Award for her performance, she then played a supporting role in a New York City Opera production of A Little Night Music, a musical by Stephen Sondheim.
Eventually, she ventured into movies and gained prominence as a film actress after her role in the romantic fantasy movie Twilight, where she played the best friend of the main character.
She reprised her role in The Twilight Saga: New Moon.
She has also appeared a few times on television, in episodes of shows such as Fear Itself and Comedy Bang! Bang!
Also, a singer, Anna Kendrick sang a cover of the popular song Cups for the soundtrack of the film Pitch Perfect, appearing in its music video as well.
The song was a huge hit, peaking at No 6 in the US Billboard 100, and at No 2 in the US Adult Top 40.
In 2003, the actress made her musical comedy film debut named 'Camp'.
She then didn't stop acting and constantly winning the hearts of many. She rose to fame after appearing in 'The Twilight Saga' which was released in 2008 and continued till 2012.
During her wider career, the actress has worked in many films, short films, web series, and television series.
But she became famous for appearing in the comedy-drama film named 'Up In the Air' in 2009 for which she was nominated for the Academy Award for Best Supporting Actress.
However, the stunning beau has made her career exemplary which helped her to earn much recognition and fame throughout her career life.
Awards & Achievements
Throughout her career, Anna Kendrick has won several awards and nominations for her brilliant acting skills.
Some of them are the Austin Film Critics Association Award, Houston Film Critics Society Award, and National Board of Review Award, all three for the Best Supporting Actress in 2009 for her role in the movie Up in the Air.
She won the Teen Choice Award for Choice Movie Actress – Comedy for her role in Pitch Perfect 2 in 2015. She also won Choice Movie – Hissy Fit for the same role.
Anna Kendrick Personal Life
Anna Kendrick currently resides in Los Angeles, California. In 2009, she started dating Edgar Wright and continued the relationship till 2013.
The next year, she began a relationship with Ben Richardson. She is currently dating actor Bill Hader.
Anna Kendrick and Bill Hader's relationship was full of respect, shared interests and comedic moments — even before their connection turned romantic.
The pair met while filming the 2019 Christmas movie 'Noelle', in which they starred as siblings. The duo reportedly called it quits in June 2022.
Also Read: Valerie Cossette Model Biography
What is Anna Kendrick's Net worth?
Anna Kendrick has a net worth of $20 million as of 2022. She has appeared in a number of both critically and commercially successful projects.
In 2018 Anna began appearing in a series of commercials for Hilton Hotels. She has also endorsed Newcastle Brown Ale, Kate Spade and the video game Star Wars Battlefront.
In 2012 Anna paid $1 million up in the hills above Los Angeles. Anna Kendrick's house in the Hollywood Hills is made up of three bedrooms and three and half bathrooms spread out over two stories.
She purchased the home for $1,020,000 in the early spring.
Also Read: Yasmeen Ghauri Biography and Modeling Story
Anna Kendrick Height and Weight
Anna Kendrick's height is 5 feet 2 inches, which is equal to 157 centimeters or 1.57 m and weighs 52 kg or 114 lbs making her one of the most diminutive women in Hollywood.
What she lacks in height she however makes up for with her big personality and even bigger talent. It is this talent that has enabled the Portland native to become one of the most popular actresses in Hollywood.
Her peculiar body stature continues to draw attention. She has huge fan following for multiple of her features like her talents, physical attributes, and more.
Hope you enjoyed this article. If you enjoyed it please share with us your valuable feedback.
It helps us a lot in improving the research and writing that goes into our work. Soon we meet again with a new personality.
Next Read: Nata Lee Model Biography