Who is Antonio Aguilar Jr?
Antonio Aguilar Jr is a popular Mexican actor and singer. He is also known by the name of Hijo.
He started his career as an actor when he was only twelve years old, as he debuted in his parent's film La Yegua Colorada. His career is very extensive.
He is also a singer. It is said that Toda mi Vida (1994) was his first studio album which was produced and directed by his brother Pepe Aguilar and his first hit single is Por ti no voya llorar.
Some of the hit movies of Antonio are Simon Blanco (1975), El Moro De Cumpas (1997), Mi Caballo El Cantador (1979)…
In all the mentioned fields, he has built his authority. Although he didn't remain so active on his social media accounts, he is very famous. Moreover, he has accumulated huge net worth.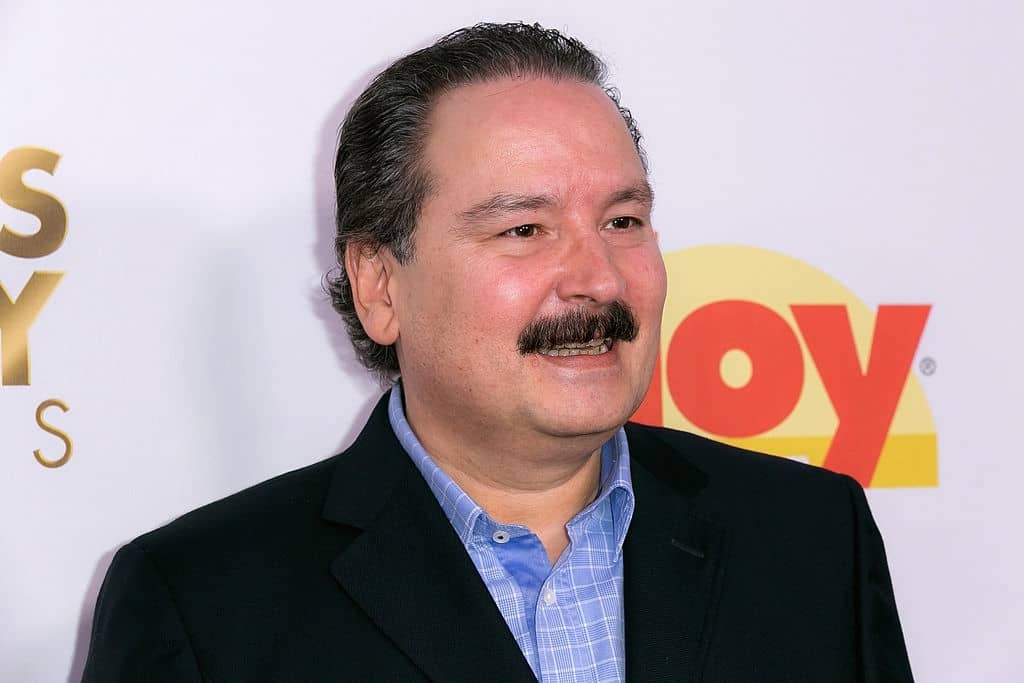 Early Life of Antonio Aguilar Jr
Antonio Aguilar Jr was born on October 9, 1960, in Mexico City. His zodiac sign is Libra. His father Antonio Aguilar is a singer, actor, songwriter, film producer, and screenwriter.
Same like, his mother Flor Silvestre was also a Mexican singer and actress.
His brother's name is Pepe Aguilar, who is also a famous songwriter and singer. Antonio also has three step-siblings Dalia Ines, Marcela Rubiales, and Franciso Rubiales.
He is a cousin of Guadalupe Pineda and Enriqueta Jimenez.
He and his family also have the honor to visit the White House when his father comes to meet the President for some personal work. Regarding Antonio's education level, there is no information available about it.
Antonio Aguilar Jr Career
Antonio Aguilar Jr started his acting career while working in his parent's film La Yegua Colorada.
Later on, he worked as an actor in the film La Vega Colorada, interestingly he was only thirteen years old when he played role in this film.
Within two years in 1975, he got a chance to work as an actor in the film Simon Blanco. He gained popularity by the role he played in this film.
Subsequently, with the interval of two years, he worked in the movie El Moro de Cumpas. Antonio's movie for the year 1978 is Soy el Hijo Del gallero.
Next year, he worked in two films, My Caballo el Cantador and Benjamin Argumedo el Rebelde.
In Benjamin Argumedo el Rebelde's movie, he played the role of Benjamin Argumedo Hijo. He is mostly known in the public by his film character name Hijo.
Rise to Fame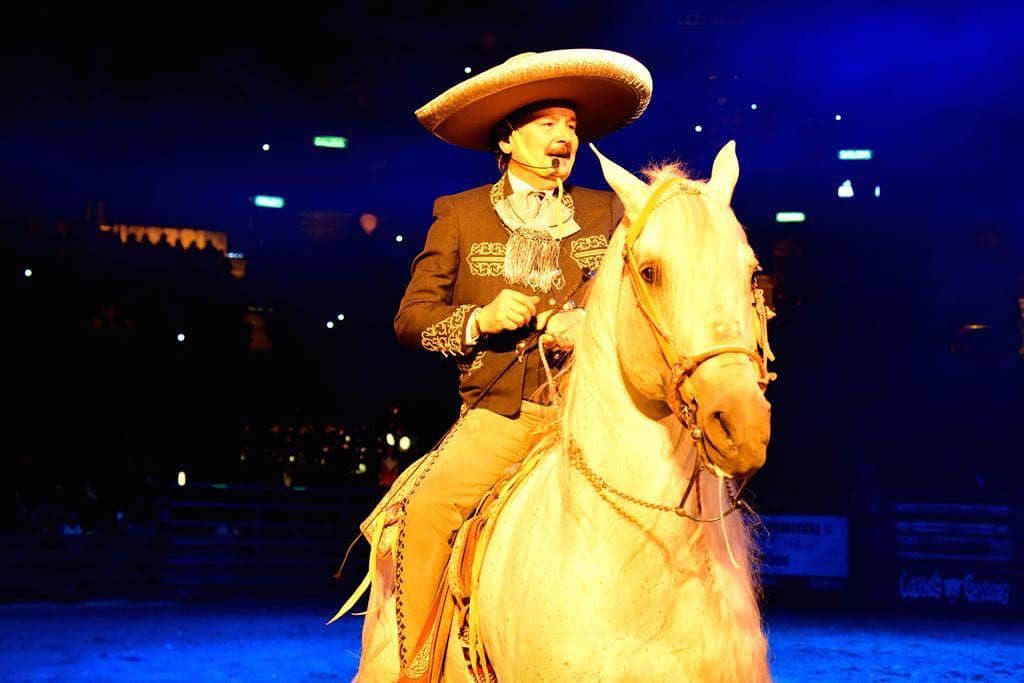 In the early 1980s, he worked in the movie Persecution Ymuere and also worked in the film Las Noches del Blanquita.
He also produces and directs some TV Series and documentaries including My Aventura en Puerto Rico (1977), Los Triunfadores (1978), Don Francisco Presenta (2009) (TV Series), and Flor Silvestre: Su Destino Querer (2015) (Documentary).
Antonio has a successful acting career like his parents Antonio Aguilar and Flor Silvestre and the reason behind his popularity and fame is his hard work and consistency in his profession.
Apart from the movies, Antonio also give hit music.
He released his first music album Toda mi Vida which was produced and directed by his brother Pepe Aguilar while Por ti no voy is his first hit song.
Apart from it, some of Antion's popular music hits are, Camino De Aguascalientes (2004), La Sota de Copas (2004), Caballo Viejo (2004), Para Morir Iguales (2004), Nostalgia(2004), Por Qué Volviste a Mi?, Dios me arrepiento, La Traidora, Laguna De Pesares, Sota De Copas, Dios Me Señalo, Besame Y Olvidame, Camino Viejo, and Por mi orgullo.
Antonio Aguilar Jr Personal Life
Antonio Aguilar Jr is single right now. He is currently not dating anyone, nor in any type of relationship. This is the current status of his relationship, which is confirmed through different sources and reports.
Antonio married in the past, but the name of his wife is not known. There is no information available about his ex-wife. He is blessed with children from that wife.
The name of his son is Majo Aguilar who is a singer and songwriter, while his daughter's name is Susana Aguilar.
Next Read: Who is Mexican Actress Esmeralda Pimentel?
Antonio Aguilar Jr Net Worth
Antonio Aguilar Jr estimated net worth is around $ 16 Million US Dollars in 2022. This amount is not revealed by him, as he keeps his net worth private.
We calculated this amount through different analyses and sources.
Regarding his source of income, Antonio, as a popular Mexican artist and singer earns from his profession and it is the only source of his income.
According to our sources, he is not connected with any brand or advertising agency. He prefers to live a luxurious life
Next Read: Who is Mexican Actress Irene Azuela?
Physical Appearance
Antonio Aguilar Jr is a famed man with some amazing professional skills. He stands around 5 feet 9 inches taller which is equal to 175 centimeters or 1.75 meters.
Besides this, if we talk about his weight, he is around 60 kg or can say 132 lbs. These are what make him physically look good in terms of everything.
Physical Appearance
Height
Feet & Inches: 5'9"
Centimeter: 175 cm
Meter: 1.75 m
Weight
Kilograms: 60 kg
Pounds: 132 lbs
Social Media Appearance
From1972 to the present Antonio Aguilar Jr gave a lot of hit movies and Music albums. Because of these hits, he is also on the list of those popular artists whose fans are available all over the world.
He achieved that fame due to his hard work and consistency. As he is a popular public figure his fans love to stay connected with him through his social media account.
Antonio doesn't update his accounts on the regular. He has more than 28.4 thousand followers on his Instagram handle
Next Read: Who is Mexican actor José Ron?