Meet one of the youngest taekwondo players of India who represented his country in G-2 Fujairah Dubai 2020.
He is now a rising star that could become an international taekwondo star soon. Although, he has faced a bunch of problems in the starting. But it was his courage and braveness which always led him forward.
He has such an inspiring life story that could change your future within seconds. So, begin this very influencing biography of Atul Raghav and move towards your success.
Atul Raghav Biography (Taekwondo Player), Wiki, Age, Height, Education, Family, Girlfriend & More
Name
Atul Raghav
Date of Birth
24 September 2004
Birth Place
Bulandshahar, Uttar Pradesh, India
Age
17 Years
Height
5 feet 11 inches (180 cm)
Weight
78 Kg
Eyes Color
Black
Hair Color
Black
Profession
Taekwondo Player
School
St. Momina School Bulandshahar
St. Mary's Convent School Ghaziabad
College
Ingraham English Institute Ghaziabad
University
University of Delhi
10th Percentage
70%
12th Percentage
Result not out yet
Parents
Father - Harish Kumar Raghav
Mother - Sulakshna Raghav
Sister
3 (Married)
Marital Status
Unmarried
Girlfriend
Not known of present
Nationality
Indian
Residence
Ghaziabad, Uttar Pradesh
Who is Atul Raghav?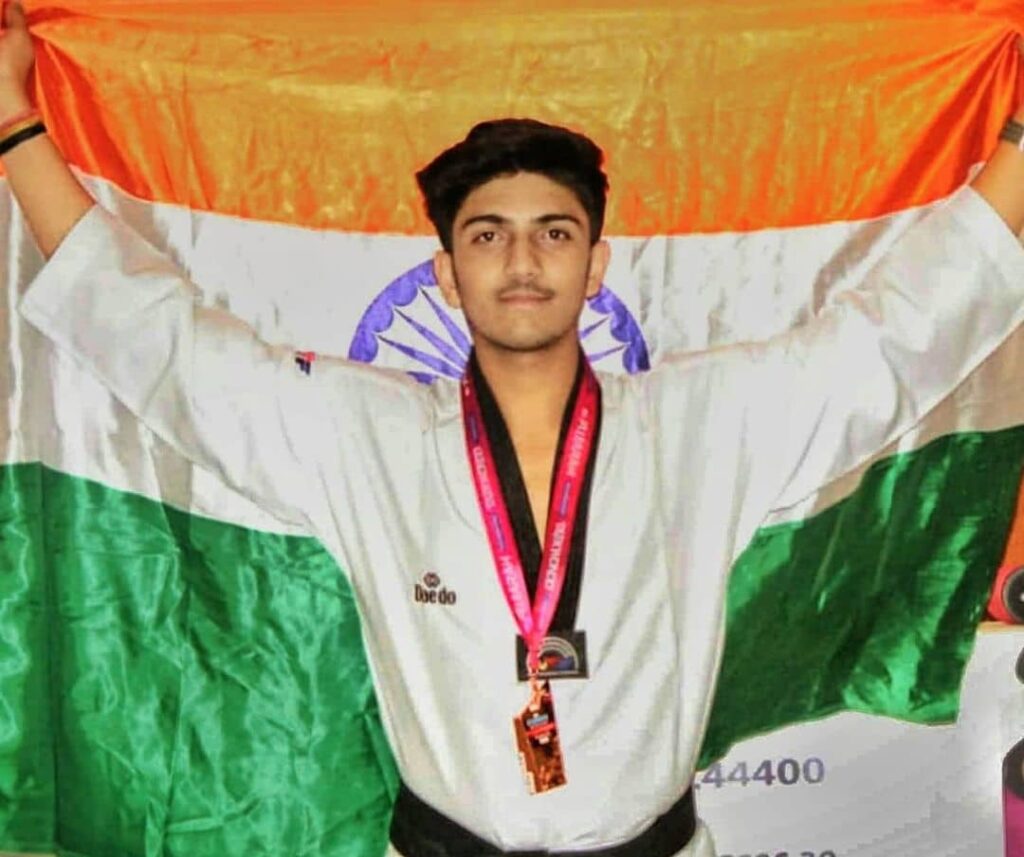 Atul Raghav is a Young Indian Taekwondo player who represented his country in G-2 Fujairah Dubai 2020 and won a bronze medal. He is better known for his astonishing performances.
Currently, he is the brand ambassador of Swach Bharat Mission Ghaziabad. Despite this, people also like him for his smart looks.
Atul has marked history by becoming the only player from his district (Ghaziabad) to win Bronze Medal in the G-Ranked championship.
Also, he became the youngest athlete who got fame in Taekwondo sport from his district. Let you see below how Atul faced the challenges and achieved such peaks in his life.
If you wish to achieve something in your life then you have to consider your 'I' to be something special in the universe and for that Either write something worth reading or do something worth writing – Atul Raghav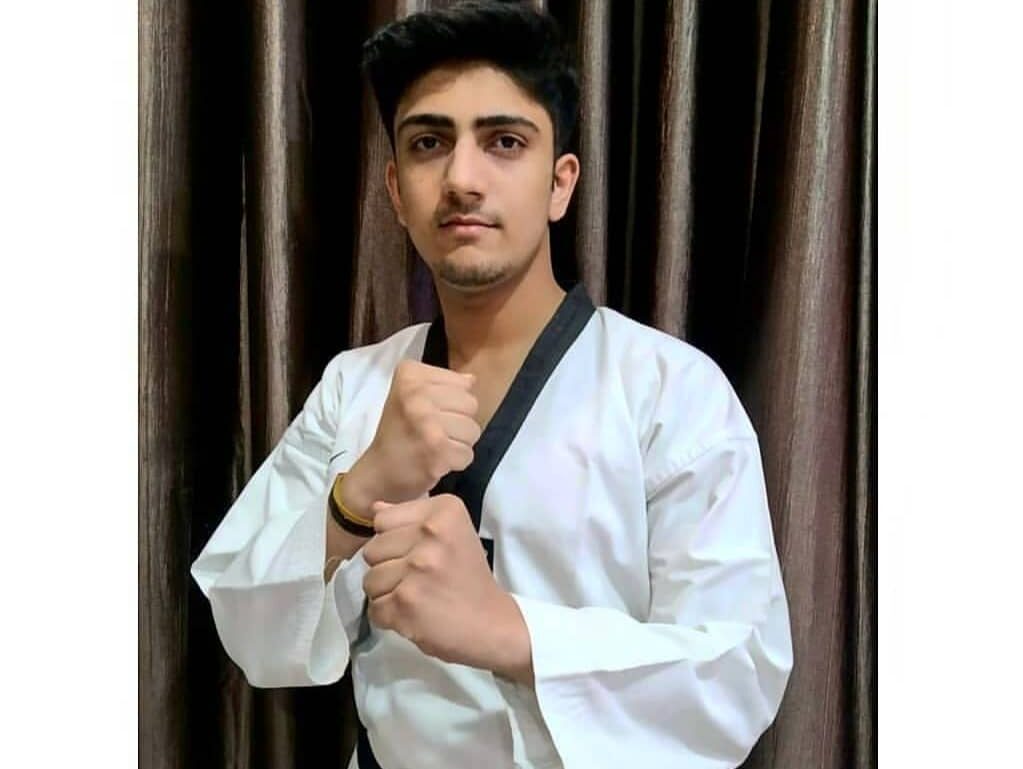 Early Life of Atul Raghav
Atul Raghav was born on 24 September 2004 in Bulandshahar, Uttar Pradesh, India. His father, Harish Kumar Raghav is a very reputed Police Sub Inspector in UP. And her mother, Sulakshna Raghav is a housewife.
Atul has also a caring sister who has been married. Atul had a deep affection and respect for the armed forces.
He wanted to choose a sport where he can fight like a soldier and where also can represent his country. Following such conceptions, he decided to become a Taekwondo player in the future.
Atul has also said why he chose Taekwondo and why doesn't choose sports like cricket. He stated that "first of all, taekwondo is an Olympic sport and further it hasn't been highlighted in our country.
I did not want to go into a sport in which someone from India had already made a massive impact.
I didn't want to become a second MS Dhoni or Neeraj Chopra. I wanted to become the first one in my sport and lead the way."
Education of Atul Raghav
Atul started his elementary education in St. Momina School, Bulandshahar (CBSE Board). He left the school after the 4th standard and then settled in Ghaziabad for a better education.
Shortly, he enrolled in St. Mary's Convent School (ICSE Board) and pursued his further education. He was neither a topper nor a failure student in his school.
He was just like an average student who loved to study History and Geography.
After completing his primary studies, Atul enrolled in Ingraham English Institute, Ghaziabad, in 2019 to pursue his intermediate education.
He appeared for the examinations in 2021 but the results are delayed due to the COVID-19 pandemic.
Taekwondo Career
Atul started his career as a Mix Martial Arts (MMA) practitioner. He joined the classes during his summer camp and completed the basic courses.
When Atul was in 8th standard, he went to Mahamaya Stadium every day to learn MMA without telling his parents. As a result, he got interested in martial arts.
After watching some of the taekwondo classes, Atul started learning it himself. In 2018, he was accidentally introduced to taekwondo when his schoolmate gave his name to the inter-school taekwondo championship sports council.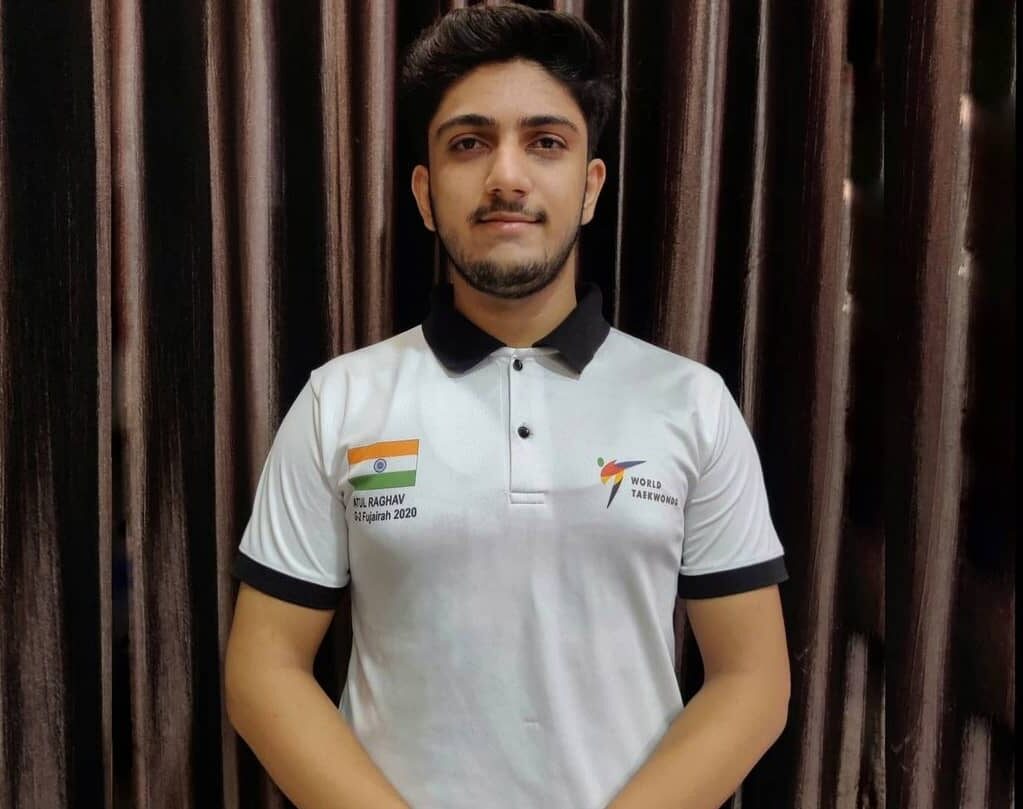 About this time, Atul had not even a uniform. So, he borrowed from his seniors for the tournament. He was nervous for his first game but luckily won a medal.
There was a time when Atul was fearing of getting enrolled in Mixed Martial Arts. He found it a dangerous sport and got that it can kill a person during a fight.
He felt unmatured and feared getting killed or injured during the match. Although, he decided to face such problems strongly.
His hard work and efforts paid him when he participated in a championship organized by a club and luckily won a bronze medal there.
Atul on Road to Success
After that, Atul realized that he needs more training but in Ghaziabad, there are no classes for combat sports.
As he had already said that he wasn't wanted to enroll in any sport where someone has already made a massive impact.
He wanted to create his own identity through his game. And that's why he researched further and found taekwondo as an underrated game in India.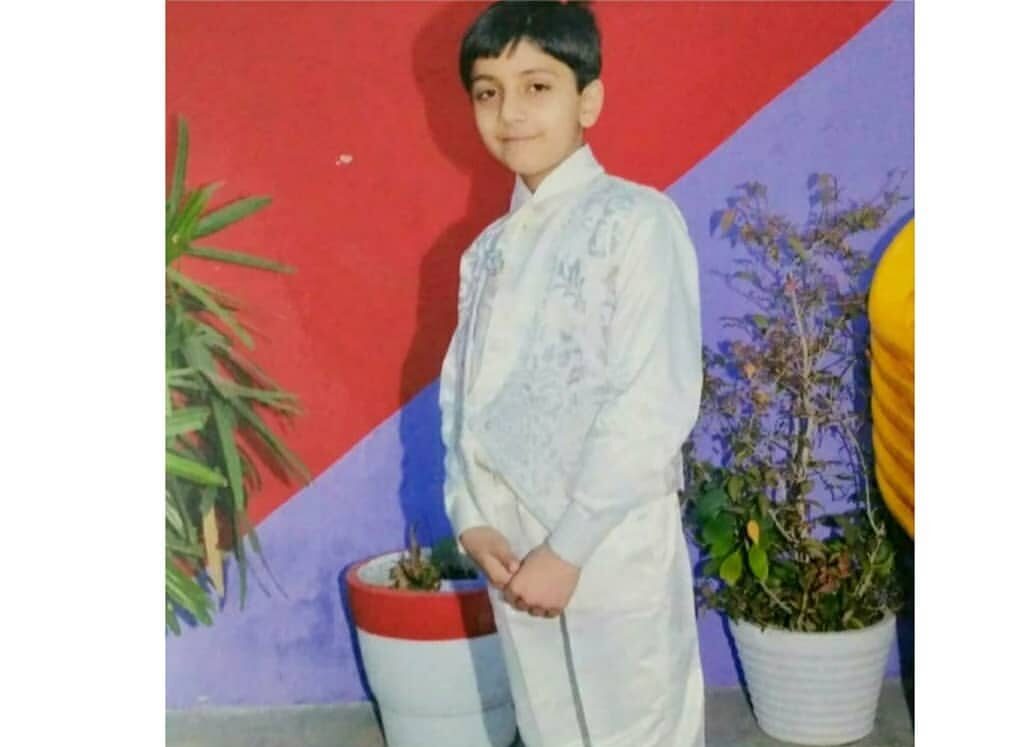 Later, Atul finally decided to build his career in this game. As his fundamental basics were already cleared from MMA. He didn't need to pass through the basic concepts of taekwondo.
Thereafter, he started watching videos on YouTube and started learning the game techniques and kicking. He didn't get the proper training to a lack of academies, he needed to practice it himself.
Anyway, he faced every problem bravely and tried to implement himself to the situations. These efforts turned him into a professional taekwondo player.
Atul then appeared in numerous tournaments and came out winning several bronze, silver, and gold medals. In fact, he fought on both district and state levels.
In 2018, he won a district-level gold medal, a state-level gold medal, and even a national-level gold medal. Back in 2019, he again won the gold medal on the district, state, and national levels.
Despite this, he achieved a bronze medal in the All India Taekwondo Championship.
Looking at Atul's performances, he was selected for the G-2 Fujairah International championship in Dubai.
It was a great moment for him as he was representing his country with his team, India National Team For Fujairah.
He presented himself bravely ignoring his fear to be getting injured. And finally, he ended the tournament by winning a bronze medal.
Atul got nominated for the PM Rashtriya Bal Puruskar (Award) in 2020 for his bravery and outstanding performance.
Atul's Legacy
Being an award-winning taekwondo champion, Atul is now inspiring the youth of his country. Although, there was very a tough time in his life when everyone started criticizing him.
When we asked about his difficult phase in the journey, he further said,
"I don't know how the readers would take it but my inner fire aroused for G-2 Fujairah when I went from the difficult phase of my life till now. I got criticism from people around me and also I had a break-up with my partner in late 2019. I was disturbed badly so I wanted to prove myself to everyone. I used that inner fire and turned it into an opportunity. I worked hard, practiced till 10 pm, and made it to the G-2 Fujairah. I want to give her the credit because it was her consistent support along with my parents which made me a player and a better person.
Despite being an aggressive player, Atul is also a kind and very honest type of person. In 2020, he fed over 80+ needy families during the dangerous COVID-19 pandemic. It shows his kindness and humbleness.
Personal Life
Atul Raghav is a bachelor and is not in any sort of relationship at present. He is a Gym enthusiast and loves to be adventurous.
His favorite foods include Momos and Maggie. Atul is still a student and that's why he hasn't a primary income source.
But it's great to see that he can earn some money through product promotions on his social media accounts. Some of the brands whose products he has promoted are WishCare and Solara.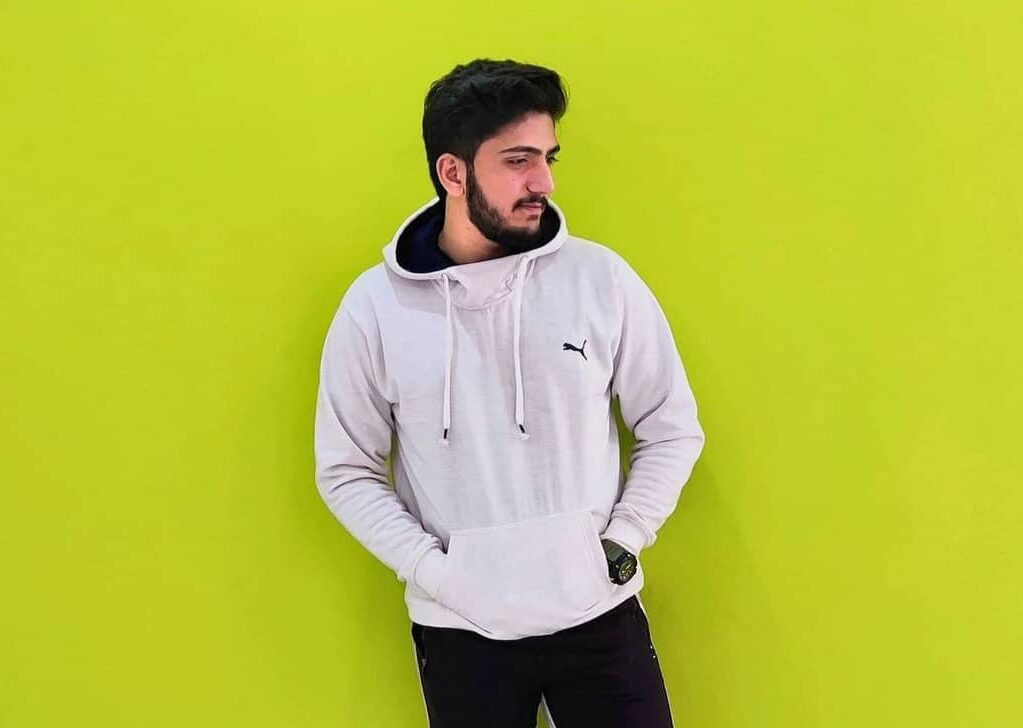 Social Media Appearance
Want to interact with this young champion Atul Raghav? We have mentioned his social media profile links below.
Well! Atul is also a YouTuber trying to influence the youth of his country through taekwondo videos. He has about 118 subscribers in a very short span of time.
Also, he has 1.7k followers on his Instagram profile. Below are the social media IDs of Atul Raghav.
Awards and Achievements
| Awards & Achievements | Year |
| --- | --- |
| Completed MMA Training Course. | 2017 |
| Bronze Medal in District MMA Championship | 2017 |
| District level Gold Medal | 2018 |
| State-level Gold Medal | 2018 |
| National level Gold Medal | 2018 |
| SGFI Participation | 2018 |
| District level Gold Medal | 2019 |
| State-level Gold Medal | 2019 |
| Open. U.P. Silver Medal | 2019 |
| Open National Gold Medal | 2019 |
| 1st Dan Black Belt Holder | 2019 |
| Bronze Medal in All India Taekwondo Championship | 2019 |
| Best Taekwondo Player Award | 2020 |
| Bronze Medal G-2 Fujairah International Championship Dubai | 2020 |
| Nominated for the PM Rashtriya Bal Puruskar | 2020 |
The Bottom Line
Atul Raghav is such an amazing taekwondo player who can influence anyone shortly. His legacy and braveness can't be defined in words.
At a time, he was criticized by his relatives, but he ignored them and tried to focus on his work only.
And his such decisions paid him accordingly as he marked history by becoming the only athlete from his district to win a bronze medal in a G-Ranked championship.
Atul is now an inspiration and motivation for the youth who knows him. You should also need to learn from his life story how you can challenge the problems.
I hope you loved his story so far from your expectations. Now. it's your time to give feedback about the biography of this champion Atul Raghav.