Are you a big fan of watching vlogs and pranking YouTube videos? Have you heard of the social media sensation "Ben Azelart"?
If yes, then you might enjoy reading this article. His journey from an ordinary teenager to a successful social media celebrity is inspiring. To know about it, readers have to read the full article.
Who is Ben Azelart?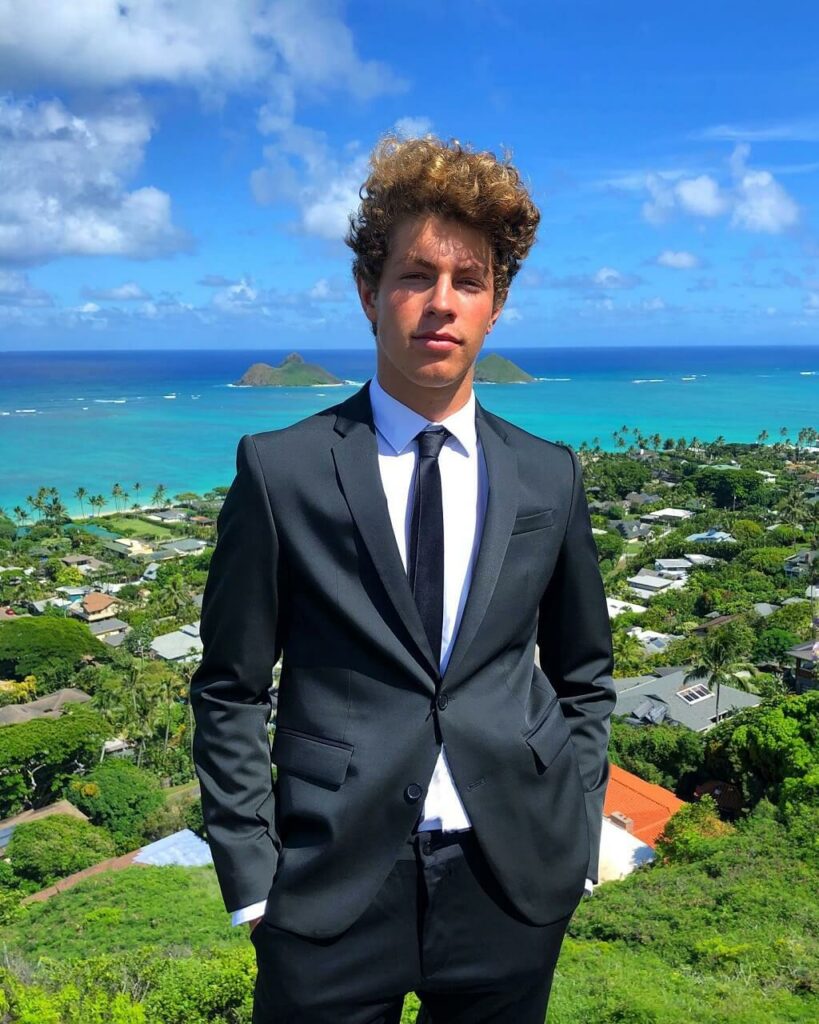 Ben Azelart is a social media celebrity, skateboarder, writer, director, actor, and podcaster.
He started his journey as a skateboarder and has also participated in competitions like the Association of Skateboarders of Hawaii and King of the Groms.
Then his first YouTube video, "The Start of My YouTube," changed his career journey. Even though he created his YouTube channel in 2014,
He started posting videos in January 2016; even his first video got a million views. He then released many innovations in his videos, and everyone started liking his YouTube videos.
Thus, within six years, he was able to get 15 million subscribers, and his total views for his videos were 3,144,850,756.
Meanwhile, Ben Azelart has also started posting his videos on TikTok, which has garnered around 15 million views.
This fame helped him land in the entertainment industry. Presently, Ben Azelart is a promising actor as well.
Early Childhood Days of Ben Azelart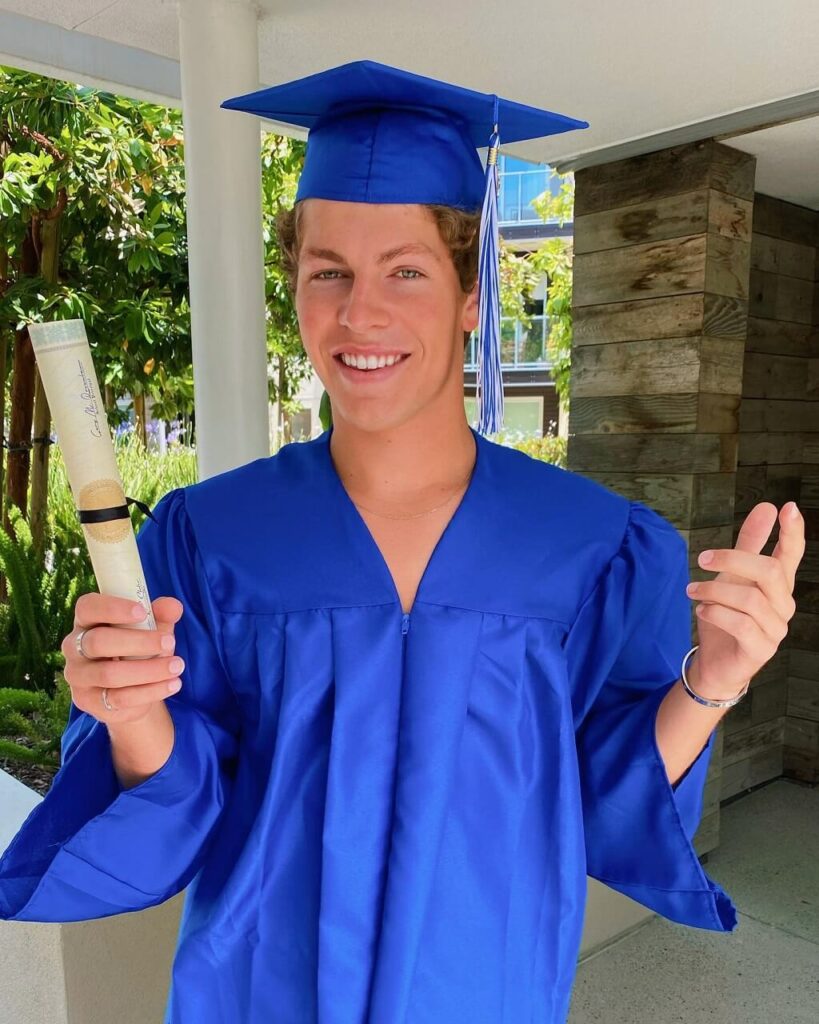 Ben Azelart was born on January 10, 2002, in Texas, United States, making him 21 years old as of 2023. He belongs to the American nationality, and his ethnicity is white Caucasian.
He was born under the Capricorn zodiac sign. Capricorn people have a reputation for being patient, cautious, down-to-earth, ambitious, and courageous.
Surprisingly, all of these personality traits match our skateboard hero. Most people have misconceptions about these Gen Z kids. They believe that today's children are more cringe, possessive, and self-centred.
But they are more advanced than the previous generation of kids, and they are leading a more successful life while at the same time maintaining a low-key profile for themselves.
Well, let's get back to Ben Azzelart. Lionel Azelart, a fleet captain for Hawaii Airlines, and Jill Azelart, a dental hygienist, are his parents' names. And Ben has an elder brother, Julien Azelart, who is also a popular social media star.
When Ben was three years old, his father got a transfer to Hawaii, and thus the whole family shifted to Hawaii. And he spent most of his childhood in Hawaii.
He also attended Kailua Intermediate School in Hawaii.
But now Ben is residing in California so that he might enrol in some California university.
Ben Azelart Other Interests
Ben Azelart is inclined towards sports; at age 9, he started skateboarding practice and participated in many competitions.
In addition to that, he is an ardent lover of water sports. He used to spend his leisure time in swimming, diving, and surfing.
Ben Azelart Career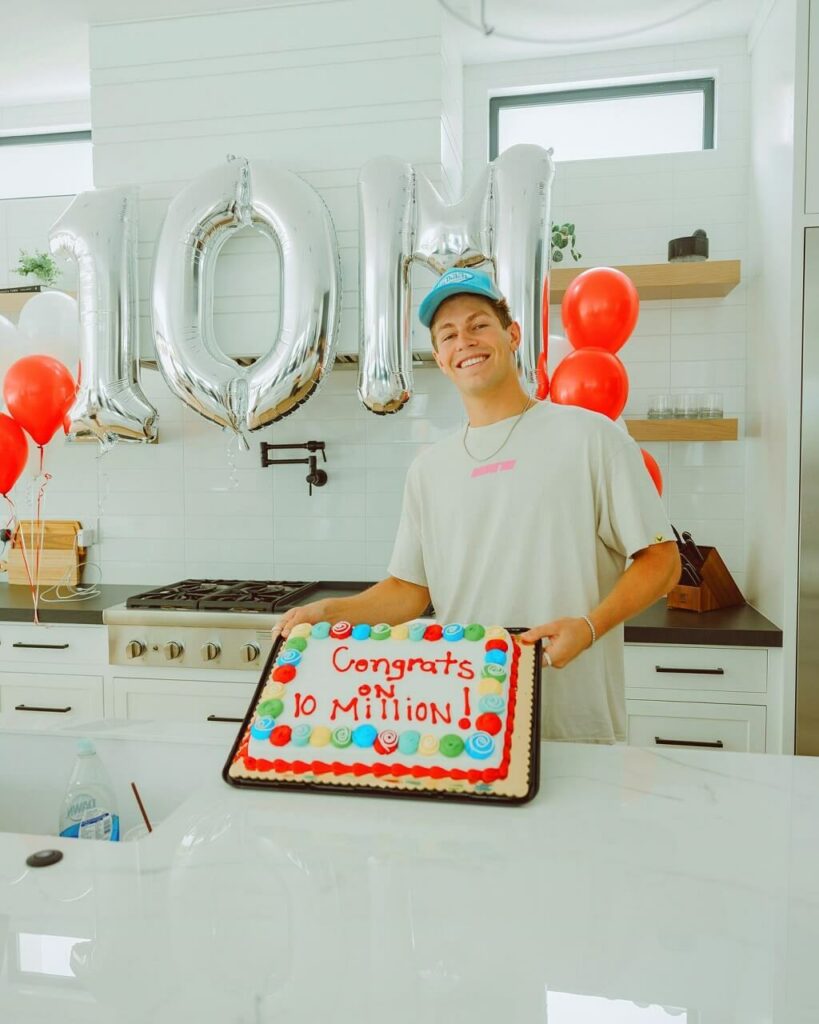 Ben Azelart started his career by posting videos on his YouTube channel. In the early days of his YouTube career, Ben mostly concentrated on exposing his sports skills and doing stunts in the water.
People learned a lot about Ben, thanks to those videos. Then he collaborated with his friends and fellow social media celebrities like Brent Rivera, Caleb Burton, Lexi Rivera, and many more.
Later, he included his girlfriend in his videos, playing pranks and small, interesting games with her. This type of innovative, funny video helped Ben shine in the crowd.
Ben is now doing lots of videos with his ex-girlfriend as well!
Well, let's watch some trending Ben Azelart YouTube videos.
People's Earphones Are Cut, Then They Get AirPods
breaking 100 rules in 24 hours!
For the 24-hour challenge, I'm buying everything in one colour!
Crush takes on the dare wheel challenge!
The last person to leave their car wins $10,000!
1,000 pranks in 24 hours
The last to breathe wins $10,000.
We are becoming parents for 24 hours! Lexi Rivera is featured.
Hide and seek in boxes at its finest!
For 24 hours, I lived in an underwater house!
Facing 100 fears in 24 hours
Well, Ben Azelart came up with many different themes for each video.
Ben Azelart Acting Career
Ben Azelart started his acting career in 2018, and his first television series was "Brobot," where he played the character Bobby. He acted in five episodes.
In the same year, he appeared on the "Bucket List." The next year, Ben Azelart appeared in the television series "No Good Nick," where he played the role of Dorian. In the same year, Ben acted in another three television series: VS Couple Ships, Awesomeness TV, and Date Takeover.
Then Ben acted in the "Family Reunion" series, where he played the role of Zach.
Later, he appeared in the television series "Amp World," where he appeared as Ben in two episodes. In addition to that, he has also appeared in some music videos and miniseries.
Ben Azelart Personal Life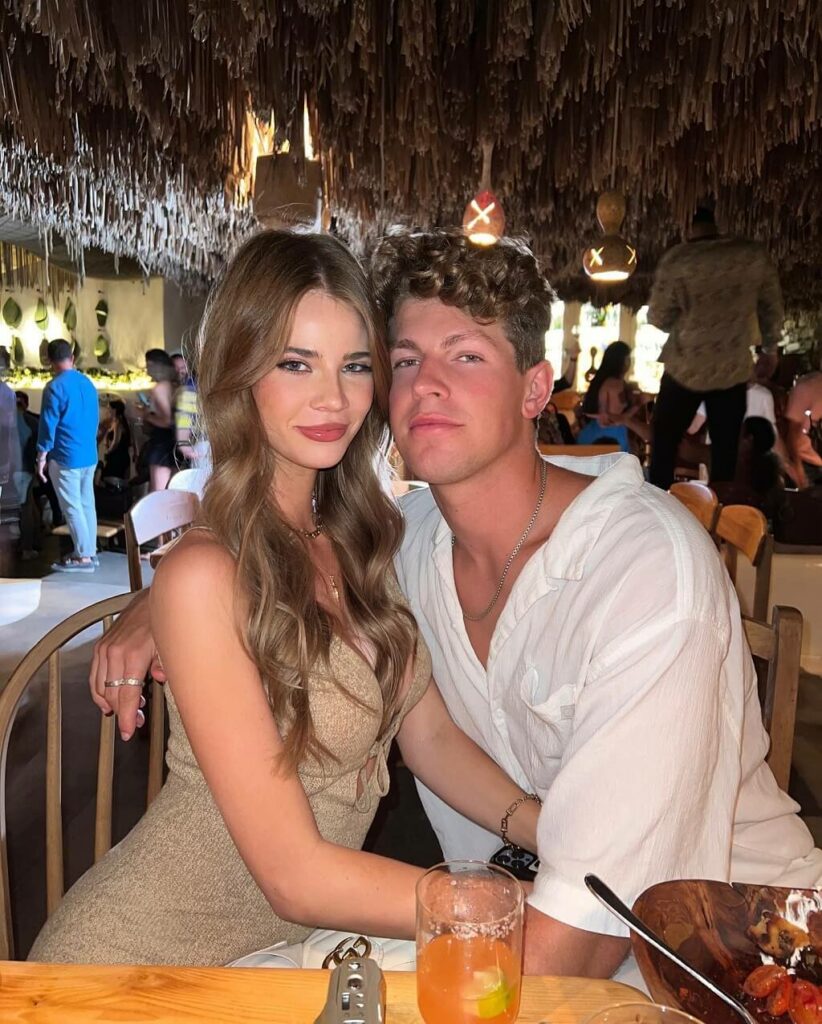 Ben Azelart is presently dating Hannah Thomas. Their couple photos can be found on his Instagram profile. The couple has recently begun dating. There needs to be more information on how Ben met Hannah. But as of 2023, Ben Azelart's girlfriend's name is Hannah Thomas, not Lexi Rivera.
Ben Azelart Ex-Girlfriends
Ben has dated a few girls before getting into a real relationship with Hannah. Among them is Lexi Rivera, a well-known ex-girlfriend.
Because Lexi has appeared in many Ben videos, they were seen as the epitome of couple goals, but unfortunately, the couple got separated.
Moreover, Ben had also been rumoured to be in a relationship with Lexi Hensler and Brighton Sharbino.
Also Read: Carlo Marks Actor Biography
What is Ben Azelart's Net Worth?
Ben Azelart's net worth is expected to be around $10 million by 2023. He is one of the top social media stars in the United States and getting more sponsorships from multimillion-dollar companies like Predator Helmets, Immortal Shoelace, and DVS Shoes.
He is also the founder of the Stay Merchandise store.
In addition, he has done numerous collaborations and brand endorsements, so everything we do contributes to his net worth.
Ben Azelart's net worth was $8 million in 2022, with an annual income of around 100,000 USD.
Also Read: Cameron Broduer Actor Biography
Ben Azelart Age and Height
Ben Azelart is 21 years old as of 2023, and his height is an asset that adds to his allure.
Are you guys wondering about his height?
According to his IMDb profile, Ben Azelart is approximately 6 feet and 3 inches tall, or 191 cm, or 1.91 meters. And he weighs about 70 kg or 154 lbs.
Ben has brown hair and brown eyes.
Readers can learn more about Ben Azelart by visiting his Instagram account, @benazelart.
The end!
Do you like this article? comment on it.
Next Read: Issa Rae Actress Biography