Ben Maher is along with the great names which would be going to remember for the next centuries. Ben is the man who has won millions of hearts through his astonishing performances.
Ben warms the heart of every athlete and he is the inspiration of millions of people around this world. Still, some people want to get a clear view of his life.
Well! Here we have covered his very amazing biography that shouldn't be missed by you.
Who is Ben Maher?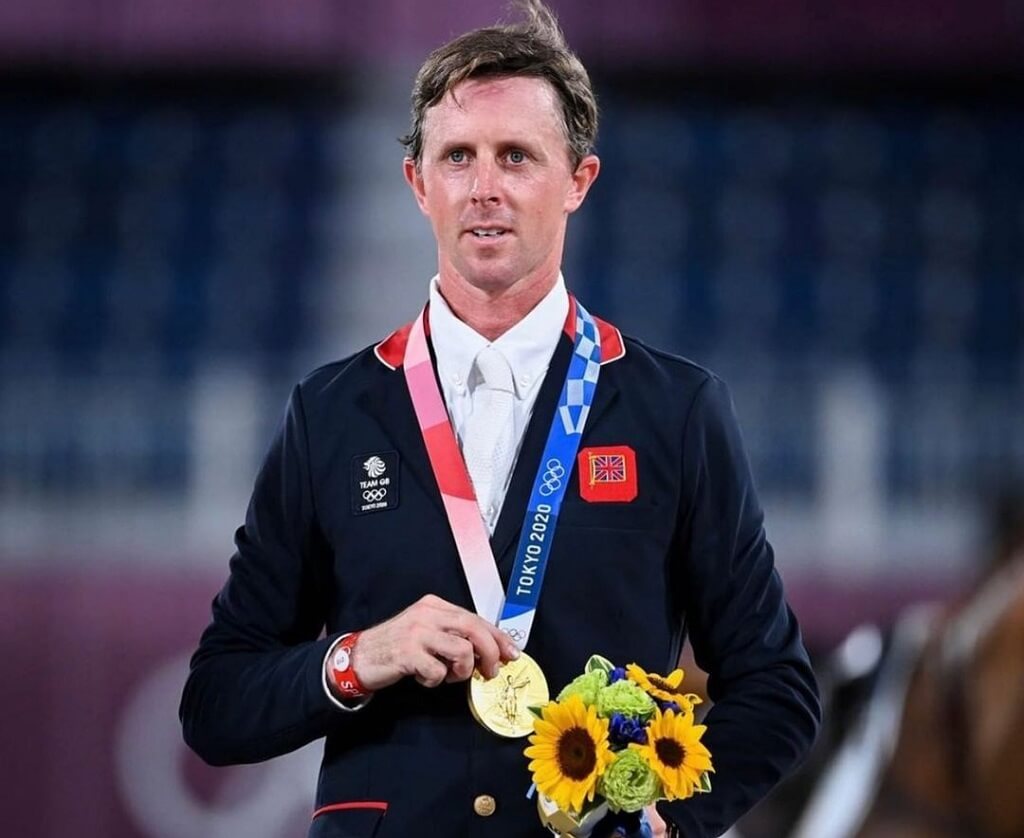 Ben Maher MBE is a British showjumper. Ben has represented his nation in many championships and Olympics as well. In 2008, ben represents Britain in Beijing Olympics.
Ben was selected as a part of the British showjumping in 2016. He has won gold and silver medals in Olympic Games. And also, in European Championships, he has won multiple medals for his stunning performance.
Early Life of Ben Maher
Ben Maher was born on 30 January 1983, Enfield, Greater London, England. His full name is Benjamin Richard Maher. When ben was only 8 years old, he began riding. He has not disclosed his parents and past life.
As when it comes to his personal things, he becomes a secretive man who doesn't like to disclose his family background.
He was educated at Saffron Walden County High School, and after finishing school, he trained with Liz Edgar before traveling to Switzerland to further his education with Beat Mandli.
The career of Ben Maher
On 26 March 2010, Maher and Wonderboy III took the top spot in the feature class on the opening day.
It was the 1.50m Rabobank Prijs, at CSI5*-W s'-Hertogenbosch, The Netherlands. Ben and Noctambule Courcelle won the Puissance at CSI5*-W London Olympia, Great Britain.
Ben Won the gold medal at the 2012 London Olympics for Great Britain in Team showjumping. Ben was invited as a Member of the British Empire (MBE) in the 2013 New Year Honors for services to equestrianism.
In the year 2013, Ben with his team won a gold medal and individual silver medals at the European Championships, riding Cella.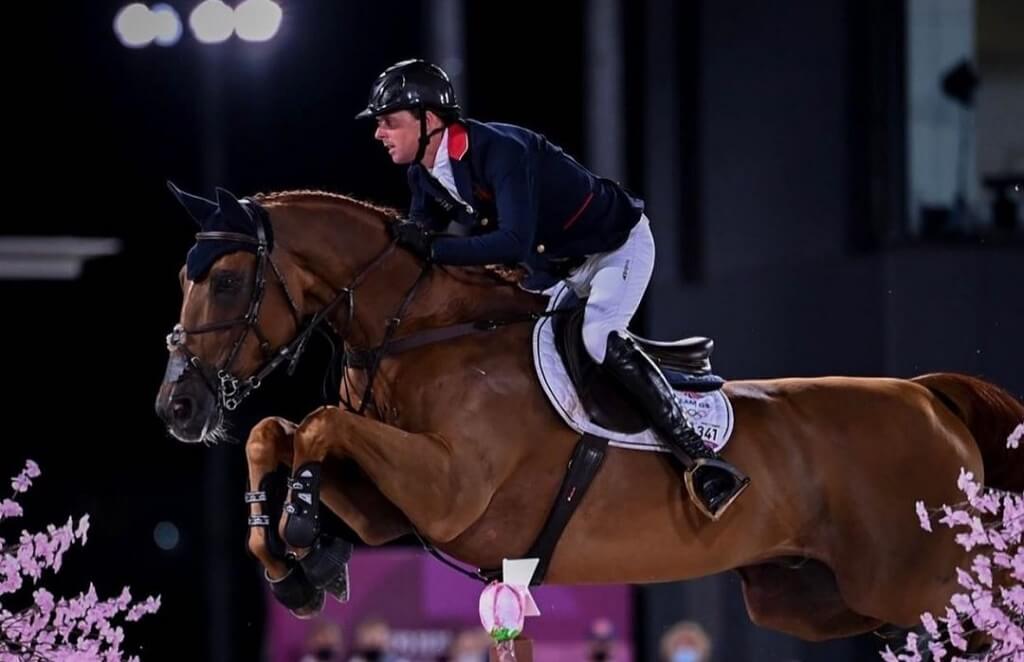 Ben won Grand Prix riding Tripple X, at Olympia London International Horse Show. Ben also performed outstanding and won the Longines Global Champions Tour Grand Prix of London at Olympic Park with his grey mare Cella.
Ben also Won Rotterdam Nations Cup on Diva II, with his teammates Joe Clee, Jessica Mendoza, and Michael Whitaker.
Ben has won the Rome Nations Cup with Tic Tac with his team members Jessica Mendoza/Spirit T, Michael Whitaker/Cassionato, and John Whitaker/OrnellaiaHe won two continuous Longines Global Champions that were held in 2018 and 2019.
Ben has also won the Individual Showjumping Gold Medal at Tokyo 2020 Olympics, riding Explosion W.
Ben Maher Personal Life
In 2009, Ben married his former wife Kathleen baker, but they separated in 2011 after two years of togetherness. They have not mentioned the exact reason for their divorce.
After that, he started dating Sophia Gracida who is also a showjumper. They got married a few years back. Now the couple is having a strong relationship and spend most of their time together.
They love being adventurous and enjoy their life as they have never before.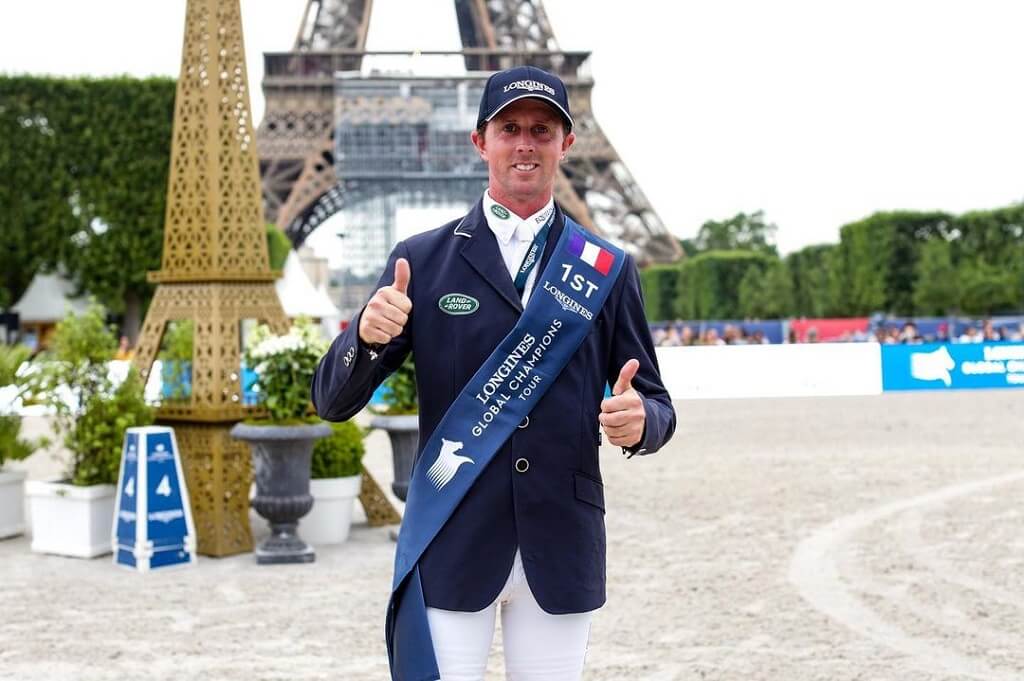 Social Media Appearance
Social media platforms represent how popular a celebrity is. Well! Ben is also not less than a social media star. He is having more than 144K followers on Instagram and over 225K followers on Facebook.
Besides this, Ben has more than 44K followers on his Twitter handle. It shows how famous ben is in this world. He has been followed by thousands of people which is increasing rapidly.
Ben Maher's Net Worth
The net worth of Ben is around $5 Million. Ben earned through his career in athletics. With his professional skill, he is earning good capital at every stage.
Because of his hard work and dedication, he is earning a lot.
Additionally, he can also earn through paid promotions and advertisements on his social media handlings. At all, he has the potential that he can live his life luxuriously despite leaving his profession.
The Bottom Line
Ben Maher's biography is such an amazingly inspiring story. He has represented his nation several times worldwide. He has also won medals and made his nation proud.
His life story is not less than an inspiring story for me, you, and all the readers.
He played individually as well as he also played in the team. With his outstanding performance, he has earned a lot of name e and fame in this entire world. People are crazy about him.
Next Read: Lewis Hamilton Biography
He has huge followers on his social media platforms and this clearly shows his fan following in the world.
He is the inspiration of many people, especially the young generation. his fans follow his style. I hope that you have learned something from Ben Maher's story. Share your valuable feedback with us.