Who is Ben Morris?
Ben Morris is a famous British social media sensation and Social Media Influencer. He is an English YouTuber known for publishing a combination of soccer content, FIFA videos, challenges, vlogs, and more.
The brother of fellow YouTube personality JMX, Morris is adored by many for his cool and fun attitude.
He is good at taking up various challenges and also shoots the day-to-day activities of his routine life in an entertaining manner to create funny videos for his channel.
A multitalented personality, Morris is a good actor as well.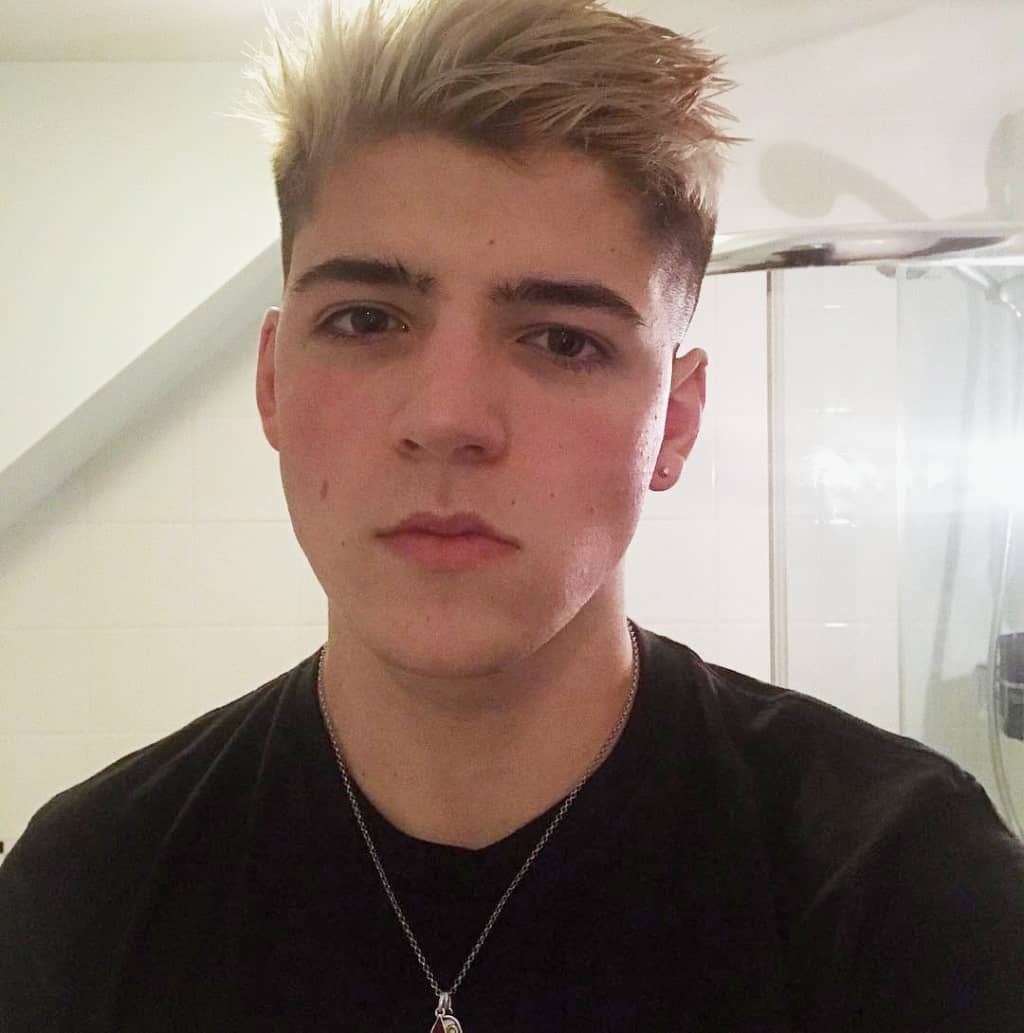 Early Life of Ben Morris
Ben Morris was born on October 5, 2000, in England. He was raised in England and holds British nationality. He has a brother named Joel Morris a.k.a JMX.
He primarily posts Ultimate Team FIFA content on his channel xJMX25.
Moreover, Ben is a good friend of fellow YouTube personality 'TheBurntChip'. Moreover, besides his love for sports, he has a keen interest in cars.
He is very popular for posting photos with unique poses. His favorite hobbies are Travelling, photoshoots, and Making Videos.
Ben Morris Career
Morris launched his channel on December 31, 2015. He made his debut on the platform with the video 'Snowboarding Masella 2016,' which was followed by the video 'The Ultimate YouTuber Crossbar Challenge.
He continued posting sports-related videos and also came up with general vlogs after a while. Morris collaborated with his girlfriend several times to create a couple of vlogs.
In January 2018, his channel took off after he posted a video titled 'I went on The Cheapest Flight in The World (only £5…)'.
This video, featuring the YouTuber talking about the cheapest flight in the whole world, quickly gained views. Currently having over 1.3 million views, the video is a must-watch.
Became an Social Media Sensation
Further, the other vlogs and entertaining videos that came out after this also managed to win the hearts of the channel's viewers.
The journey of posting new videos continued and Morris eventually became a popular personality on YouTube.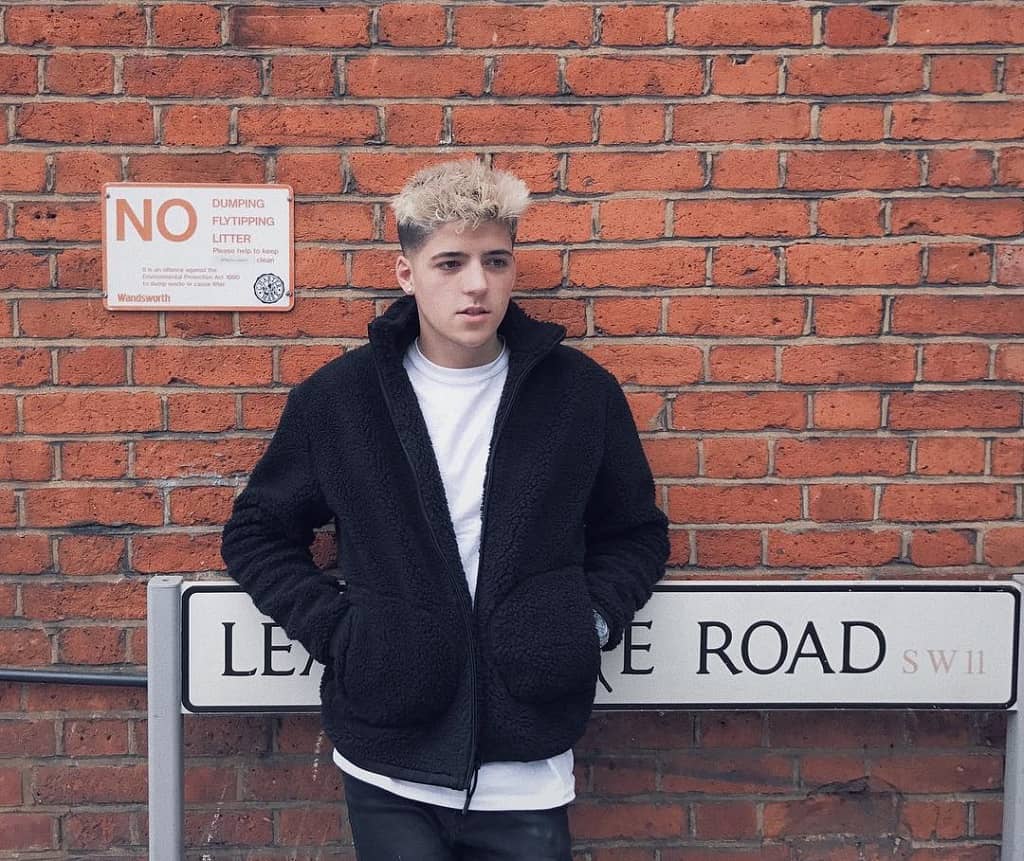 Some of the most popular vlogs/videos on his channel are 'what ksi said after hitting me…', 'Girl Friend Opens My GCSE Results 2018 Live Reaction', and 'Boy wears Heels for 24 hours.
Likewise, the first video, with over a million views, features KSI's apology to Morris after hitting him with a water bottle.
Similarly, in the second video, Morris's girlfriend Millie opens and declares his GCSE results on camera.
And, the third video is a challenge-based video in which Morris is seen taking up the challenge of wearing high heels for 24 hours.
Moreover, he has another self-titled YouTube channel where he has gained over 30.4K subscribers. And, the channel was created on April 15, 2018.
Ben Morris Personal Life
Ben Morris is unmarried. Speaking of his love life, he is currently dating a beautiful girl named Millie. They often make videos together.
And, also posts pictures together on their respective Instagram pages. However, he is also focusing on his career and is developing his skills.
Furthermore, on a personal note, Morris is a sweet-natured guy who is very close to his family. Furthermore, he often features his family members in his videos and talks about them a lot.
Also Read: Who is YouTuber Stephen Harlowe?
Ben Morris Net Worth
Ben Morris has a net worth of $1.5 Million USD as of January 2022. At such a young age, Ben Morris has achieved a lot of success than many other social media stars haven't his/her age.
All of her accomplishments have helped Ben Morris reach star status. Undoubtedly, he will successfully continue her career, and having said that, his wealth will also continue to climb up.
He makes an impressive sum of money through YouTube videos, Instagram, modeling shoots, and brand advertisements.
Ben Morris is one of the richest YouTube stars & listed as the most popular YouTube Star. According to our analysis, Wikipedia, Forbes & Business Insider, Ben Morris's net worth is approximately $1.5 Million.
He created his YouTube channel in December 2015 and uploaded the first video called "The Ultimate YouTuber Crossbar Challenge!!!" in May of 2016.
Also Read: YouTuber Alex Belfield Biography
Social Media Presence
Ben Morris is also a famous YouTuber. He started his YouTube Journey on Mar 2, 2016, and on this day he published his first video, although he joined YouTube on Dec 31, 2015.
It's been almost 5 years on YouTube and mostly he uploads 220 videos on YouTube. And at this time he has more than 650 K Subscribers on his YouTube channel.
His most popular video has 4.8 M views on YouTube.
Ben Morris is also a famous Instagram star who gained a lot of fame by posting photos with inspirational captions and Reels on his Instagram account.
He is very popular on Instagram (the World's most popular Photo and Video sharing Social Media Platform) and he was Famous for her great performance on Instagram.
As of July 2021, he has more than 120 K Followers on his Instagram Handle (@benmorris).
And let's talk about his Instagram post's average likes, their likes come in between 10-20 thousand and sometimes less and more.
YouTube – More than 650K subscribers
Instagram – More than 120K Followers
Twitter – More than 1600 Followers
Tik Tok– More than 60K Fans
The Bottom Line
He is good at taking up various challenges and also shoots the day-to-day activities of his routine life entertainingly to create funny videos for his channel.
Further, with a multitalented personality, Morris is a good actor as well.
He can easily play a prank on anyone owning to his brilliant acting skills and an amazing sense of humor.
Next Read: Who is YouTuber Tina Yong?