Billy Field is a famous singer, also songwriter best known for his amazing voice. But are you aware of his life story?
Well! Below we have covered his amazing biography below in this article. Let's start it without any further delay.
Who is Billy Field?
Billy field is a famous Australian singer-songwriter and multi-instrumentalist. He has run his recording studio and has worked as a producer.
His solo debut album, Bad Habits (June 1981), reached No. 1 on the Kent Music Report. His top 20 hit singles are "Bad Habits" (April 1981, No. 4), "You Weren't in Love with Me" (July 1981, No. 1), and "True Love" (1982, No. 17).
Countdown was an Australian pop music TV series on national broadcaster ABC-TV from 1974–1987, it presented music awards from 1979–1987, initially in conjunction with magazine TV Week.
The TV Week / Countdown Awards were a combination of popular-voted and peer-voted awards.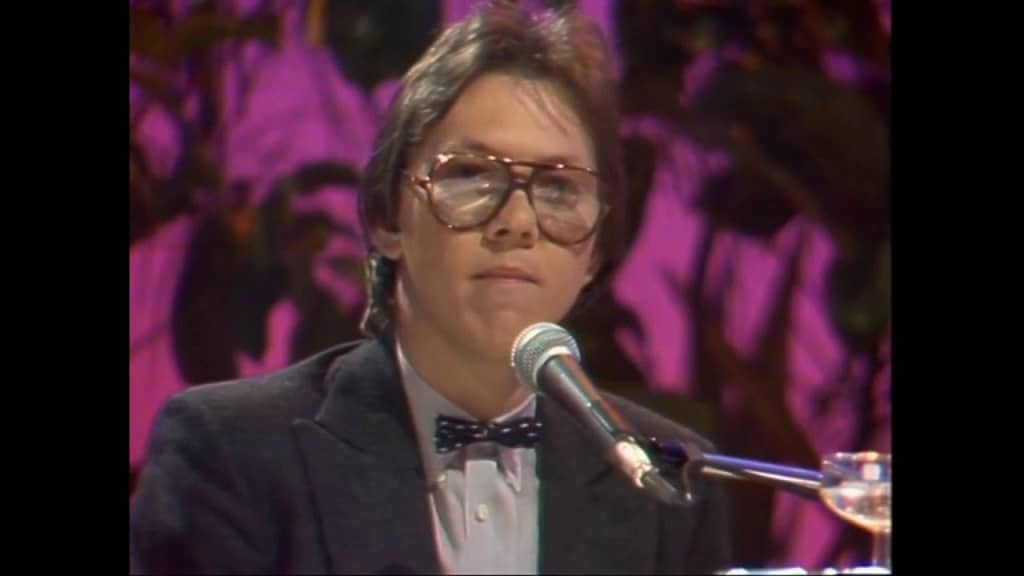 Early Life of Billy Field
Billy field was born on 20 January 1953 in Wagga Wagga, New South Wales.
He grew up on Widgiewa Station, a large sheep and cattle property, near the small Riverina town of Urana – he worked there for various periods until his mid-20s.
For secondary education, he attended Cranbrook School. Field replaced Chris Pokorny on bass guitar in a pop band, King Fox, which had formed in Sydney in 1967.
He also provided vocals and guitar alongside Dave King on lead vocals, guitar, and harmonica; Paul Radcliffe on flute, vocals, guitar, and Mellotron; and Andy Evans on drums.
They were later joined by Peter Muller on vocals, organ, and piano. King Fox issued a four-track extended play, Unforgotten Dreams, on the Du Monde label in 1969 as well as a single, "I Think You're Fine", on Festival records in 1972.
Field played in various pub bands in Sydney during the 1970s and, in 1979, he established his own recording studio, initially called Canteen Studios, in Woolloomooloo.
It was later renamed Paradise Studios and was re-established in Gosford by November 2003.
Billy Field Career
Field's first solo album, Bad Habits, was released in June 1981 via WEA in Australia and Europe and CBS in the United States.
It was arranged by Tom Price and co-produced by Field and Price.
It peaked at No. 1 on the Kent Music Report, and No. 4 on the Official New Zealand Music Chart. The title track had appeared in April and it reached No.
4 on the Kent Music Report singles chart and No. 1 on the Official New Zealand Music Chart.
It is co-written by Field and Price and has been covered by other artists including David Lee Roth on his album Diamond Dave (July 2003), John Farnham/Anthony Warlow on Highlights from The Main Event (December 1998), and Jeff Duff.
His next single from the same album, "You Weren't in Love with Me", was released in July 1981 and appeared at No. 1 in Australia, No. 22 in New Zealand, and No. 67 on the UK Singles Chart (in June 1982).
The track was written by Field and has also been performed by Beccy Cole and Marina Prior.
At the APRA Music Awards of 1982 Field won Most Performed Australasian Popular Work for that track.
As singles, both the title track to the album and "You Weren't in Love with Me" were awarded gold discs in Australia for sales of over 50,000 copies.
According to Australian musicologist, Ian McFarlane, "[Field] was one of the most popular acts on the Australian scene" in 1981, as a "husky-voiced singerhusky-voiced."
The Australian Women's Weekly's Susan Moore observed, "[his] music is conducive to a bright mood. He dared to be a little different and got away with it.
His breezy, swing style of music is punctuated with refined blasts of orchestration."
Being Immense Popular
Field's second album, Try Biology, appeared in 1982 and provided his third Australian hit single, "True Love", which reached No. 17.
The album was also produced by Price.
Lisa Perry of The Canberra Times caught his performance at Queanbeyan in September of that year, "he still has what it takes to entertain even the hardest of audiences.
If you are in any way interested in some good jazz, interspersed with some driving rock and roll, you would have had to agree that [Field] is a unique talent."
Her newspaper colleague, Karen Milliner, described how the single did not reflect his style, "[it] is a commercial number which obviously has succeeded, but it's the only one of its ilk on the album.
Apart from two slow songs on side two, the rest of the tracks have that jazz and big-band sound which Field loves — lots of jazz piano, trumpets, trombones, and sax…
[His] gravel-edged throaty voice is ideally suited to jazz, and there's some great jazz piano and brass arrangements featured."
Rise of his Popularity
In November 1985 Field was the guest lead vocalist for Warren Daly's band (ex-Daly-Wilson Big Band), The Canberra Times' Michael Foster observed,
"[Daly is] expected to put a tight and exciting band of accomplished musicians on the stage … and the combination with [Field] makes the prospect even more fascinating…

if Field decides to demonstrate, even beyond his undoubted ability as a composer, lyricist, and singer, his skills on bass, piano, drums, guitar, or woodwinds."
In 1989 he issued a third album, Say Yes, on the Agape label. It was produced by Field alone.
The Canberra Times' Kathryn Whitfield felt,
"his voice is not one that you would describe as versatile, the music on this album does exhibit an interesting variety ranging from love ballads to the raunchy 'Blue Boogie'…

This is a pleasant kind of easy-listening album, tailored for the AM radio market. It may put a smile on mum's face, but it will put the more nubile to sleep."
Paradise Studios has been used to record albums by Air Supply, Cold Chisel, INXS, Paul Kelly, Icehouse, the Models, Absent Friends, and the Angels.
The field has worked as a record producer.
Also Read: Singer Lila Mccann Biography
Billy Field Personal Life
Billy's field relationship status is private. According to our research, he is not dating anyone. We don't have much information about his past relationship or any previous engagement.
Billy seems to be a secretive person whenever it comes to his private life. Although, this doesn't matter to him. He believes in being great, being something different that aims for reputed goals.
Physical Appearance
Height
Feet & Inches: 5'5"
Centimeter: 165 cm
Meter: 1.65 m
Weight
Kilograms: 60 kg
Pounds: 132 lbs
Billy Field Net Worth
Billy field has a net worth of $3 million USD as of the year 2022. He has collected most of his earnings from his Yeezy sneakers while he had exaggerated over the years about the size of his business
The money he pulled in from his profession was real–enough to rank as one of the biggest celebrity cashouts of all time.
His Basic income source is mostly from being a successful Musician, Singer, and Song Creator.
Social Media Presence
Billy Field is arguably the world's most influential celebrity, with a wide-ranging social media outreach.
With a lot of social media fans, he often posts many personal photos and videos to interact with her huge fan base on social media platforms.
It helps to already be famous to become a social media influencer, but he demonstrates that you need to have a raw or personal touch and engage with your followers if you want to do well on Instagram Facebook, Twitter, Youtube, etc.
Next Read: Biography & Life Story of Singer Sinach