Birgundi Baker, a native of North Carolina, is one of Hollywood's most promising up-and-coming actors and has been in a number of recent hit television programs.
Being one of Refinery's "Top Actresses To Lookout For in 2018," she is a promising black actress.
In this article, we will talk about everything about her, from her career to her childhood.
So, Let's get started.
Birgundi Baker Profile Summary
Name
Birgundi Baker
Birth Date
6 March 1992
Birth Place
Raleigh, North Carolina
Age
30 Years Old
Height
Feet & Inches: 5'5''
Centimeter: 165cm
Meter: 1.65m
Weight
Kilograms: 57kg
Pounds: 120Lbs
Net Worth
$1.5 million
Profession
Actress, Singer, Dancer
Marital Status
Unknown
Residence
Los Angeles
Nationality
American
Who is Birgundi Baker?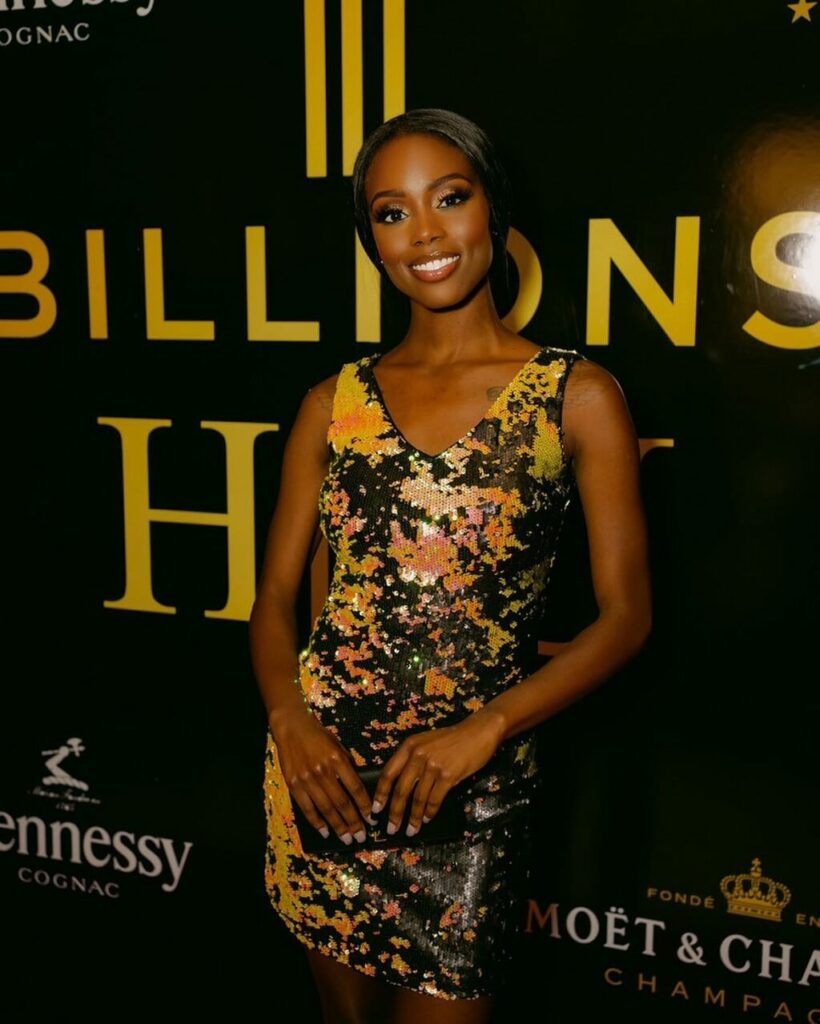 Birgundi Angel Baker is an American actress, singer, and dancer. As of 2022, she is 30 years old.
She moved to Chicago and joined the Launch Showcase. Following her performance there, the actress obtained a contract with Gray Talent Group and launched her career in film and television.
She was listed as one of the "Top Actresses to Watch in 2018" by Refinery29.
Baker began her career on television in 2015 with the premiere of Empire. In the Showtime series The Chi in 2018, she received her breakthrough role as Keisha Williams.
She had acted in several television shows throughout the years, including Chicago P.D. (2017), Chicago Med. (2018), Station 19 (2019), Tales (2019), and While We Breathe (2019). (2020).
She will star in the 2019 films Tuscaloosa and The Last Shift (2020).
Early Life of Birgundi Baker
Birgundi Angel Baker was born on 6 March 1992 in Raleigh, North Carolina.
Everyone in her family was very artistic and passionate about the arts when she was growing up. Baker knew she wanted to pursue a career as a performer from a very young age.
She admitted, in a 2020 conversation with Rose and Ivy, "My mother sent me to New York to see the plays and student performances because my aunt attended Juilliard.
I merely developed a love for it. She enrolled me in dance, which kind of drew me into the theatre industry as a whole."
She pursued her love and graduated from the esteemed Howard University with a bachelor's degree in musical theatre.
Baker first declared a major in dance, but she later changed her major to theatre, which required her to stay at the university for an additional year.
Her First Performance
In her first performance, Baker danced as the cartoon figure Purple People Eater. Birgundi was dressed in a vivid, sparkly purple outfit with a side-mounted eye and horn.
She then advanced through several levels of dancing classes. She was enrolled in choral and acting classes by her mother, and she won a Kraft Macaroni & Cheese competition.
When Baker had to fly to Florida to shoot commercials, she was only eight years old.
It was her first time working as an actor, being on time, having rehearsals, and being in front of the camera. She realised at that point that it was what she wanted to do in the future.
Birgundi Baker Career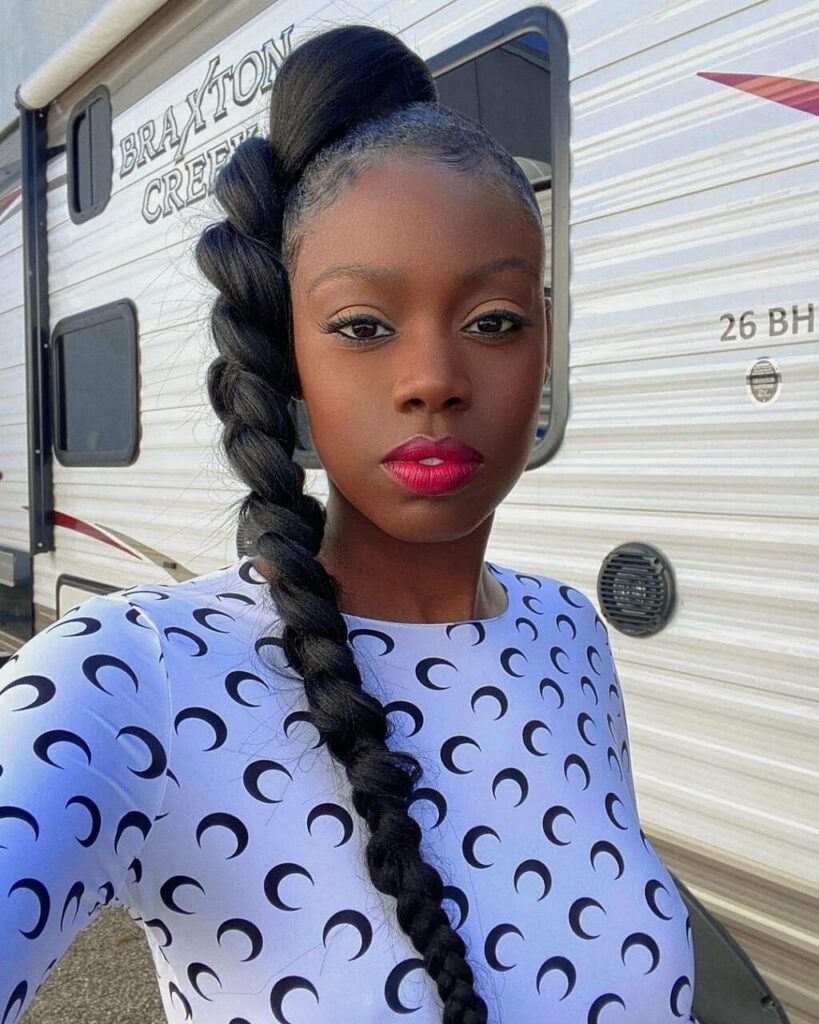 Baker struggled to get legal representation. She tried reaching out to people who had agencies, circulating her headshot, and sending out her resume, but in vain.
Fortunately, Baker held a Launch showcase with agents in attendance after arriving to Chicago. She was able to obtain representation as a result, and she hasn't looked back since.
With her very first audition, Baker was given the part of teen Carol on Empire.
In the well-known American drama series Empire from 2015, a music industry tycoon pits his sons against each other in an effort to safeguard the future of his business.
In Chicago P.D. and Chicago Med, she later received parts. Baker's very first prominent part came in a few episodes of the television series Heathers as Lizzy (2018).
The show included music as well, and Baker was able to apply her background in musical theatre for the first time in a television programme.
Birgundi Baker Personal Life
For her 4-year-old daughter, Baker provides devoted single parenting. Her daughter was born while she was in her last year of college.
The black actress's parenthood is what gives her the most motivation. After giving birth to her kid, she kicked into high gear and started taking her acting career seriously.
It's difficult to juggle a profession and parenting, yet Baker handles it flawlessly. She shares her Los Angeles home with her daughter. The actress hasn't spoken about her daughter's father to this point.
Birgundi Baker Black Lives Matter
Black Lives Matter and The Black and Missing Foundation have Baker's staunch support (BAM FI).
BAM FI develops public awareness initiatives for public safety and offers a platform for parents and other family members of missing individuals to discuss their loved ones' disappearances, including missing person biographies and images.
Also Read: Isabella Tena Actress Biography
Birgundi Baker Net Worth
The actress's impressive acting abilities, which have landed her roles in more than ten projects to date, have brought her considerable fame and wealth.
In the upcoming years, Baker's net worth will significantly increase. She currently has a $1.5 million estimated net worth, though.
As of 202, her net worth was around $1 million USD, so judging by her growth she does have a financially secure position. Her Net worth is projected to reach $2 million in 2023.
Also Read: Who is Actress Alexandra Socha?
Physical Appearance
Black beauty Baker has tattoos all over her body. She is proud of her lovely, rich, and dark cocoa brown skin tone. She weighs around 57 kg (120 lbs) and has a lovely, slim physique.
The actress is only 5 feet 5 inches tall (165 cm), which makes her particularly short. The actress has dark-colored hair and eyes.
Thanks for reading this article. Leave your feedback in the comments.
Next Read: Evaluna Montaner Actress Biography