Bob Menery is an American Instagram star who gained fame for his skill as a sportscaster. He is also available on other media platforms like Twitter, YouTube, and Facebook.
They say that once you hit rock bottom, the only place you can go is up – that is Menery's testimony. He went from sleeping in the car and clinging to the last vestige of hope to be a millionaire.
The uphill climb has become a source of inspiration to anyone who learns about Bob Menery's success.
Let us take a look deeper into the life of Bob Menery. Keep reading till the end.
Who is Bob Menery?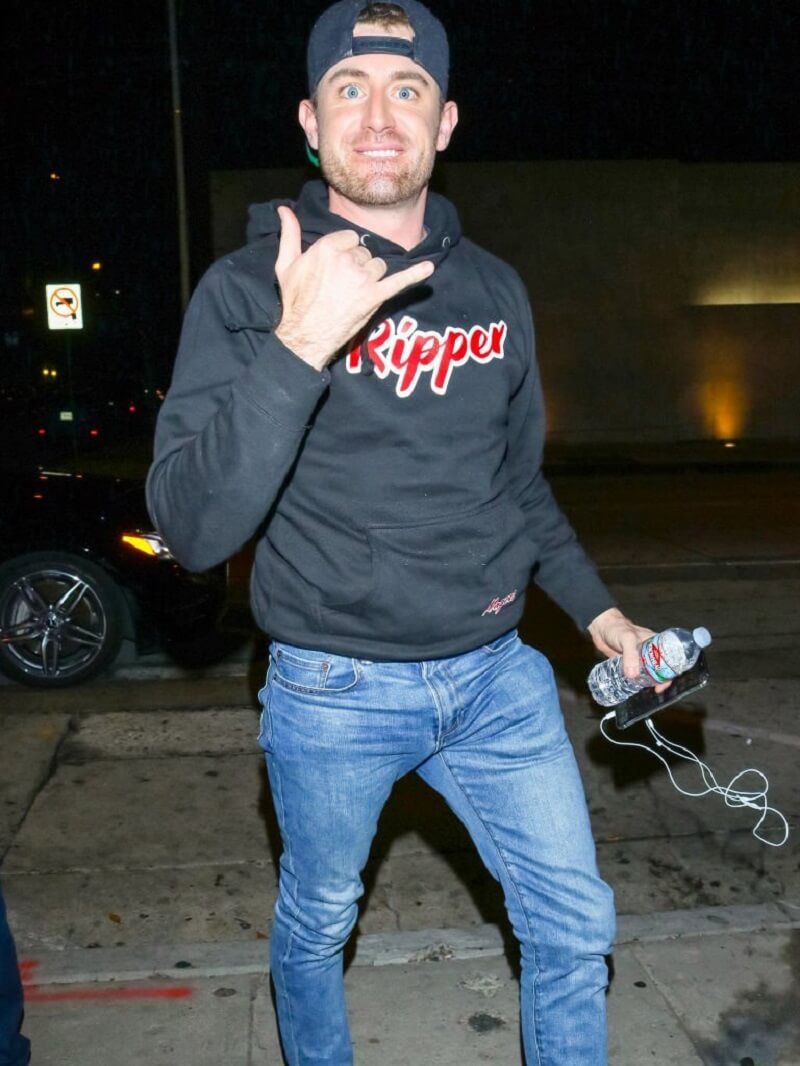 Bob Menery is an American Sportscaster, comedian, and Instagram star. He was born on August 10, 1987, in Massachusetts, Boston.
Menery moved to Los Angeles to pursue his career in acting. His career started after his video with the sportscaster's voice went viral.
His Instagram has more than 2.9 million followers who enjoy his drive-thru antics and play-by-play parodies.
Menery worked at the Wilshire country club as a caddie for five years. He used to hold bags for players like Rodgers.
His journey as a sports commentator started in 2017. The first video of his sports commentary went viral with 135k views on July 10, 2017.
His YouTube channel has more than 108k subscribers. Bob hosts a podcast, Ripper majors, and gains a lot of followers.
The podcast is top-rated and talks about sports news and life. He invites his friends, actors, and celebrities to his show.
What Happened to Bob Menery?
Bob Menery is now not a part of the popular podcast Full Send, with his mates Nelk Boys. As a result, we can witness silence in the community of the podcast.
Mostly, his fans are missing him there. But everything doesn't go according to how the fans want. So, sadly, we will miss him there.
Early Life of Bob Menery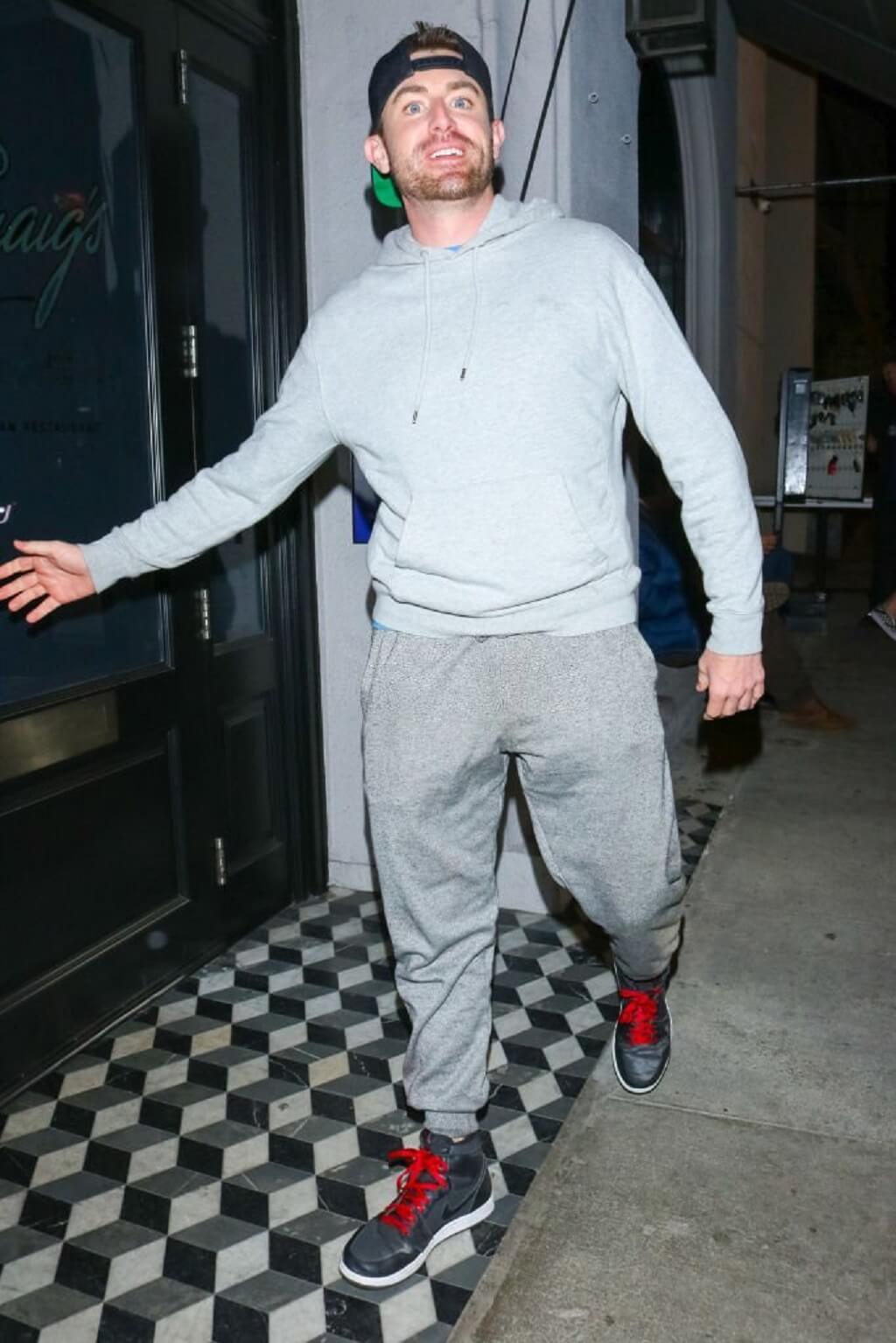 Bob is a famous comedian and YouTuber born on 10 June 1987 in Massachusetts, Boston. He is the last-born child of his parents, Mark and Patty.
Menery grew up in a lower-middle-class neighborhood. His mother was a housewife who raised him and his other two siblings, while his father worked as an insurance salesman.
After a few years, Mark relocated his family from Lawrence, Massachusetts, to North Andover. Here, the star in the making attended St. Michael's Catholic School.
He confessed to often getting in trouble for always making other kids laugh, no matter the cost. As a result of this, he lost his concentration on his studies.
But although he valued his comedy gift and always wanted to be a comedian, he also wanted to be an actor. While still in school, he discovered a new passion for rallying for the local teams.
The actor-comedian hopeful would pretend to be a sportscaster, turn down the television, and entertain his friends.
He unknowingly had an excellent voice for the entertainment business but never planned on doing anything with it because his primary focus was pursuing comedy.
However, after graduating from North Andover High School, the Jack of all trades took acting classes at New York Film School. He later relocated from Boston to Los Angeles in search of more acting gigs.
How Old is Bob Menery?
Bob Menery is currently 36 years old as of 2023, he was born in 1987, on June 10. Thus, on this data, we can say that he is still 36 years old and soon will move to the next level.
Bob Menery Career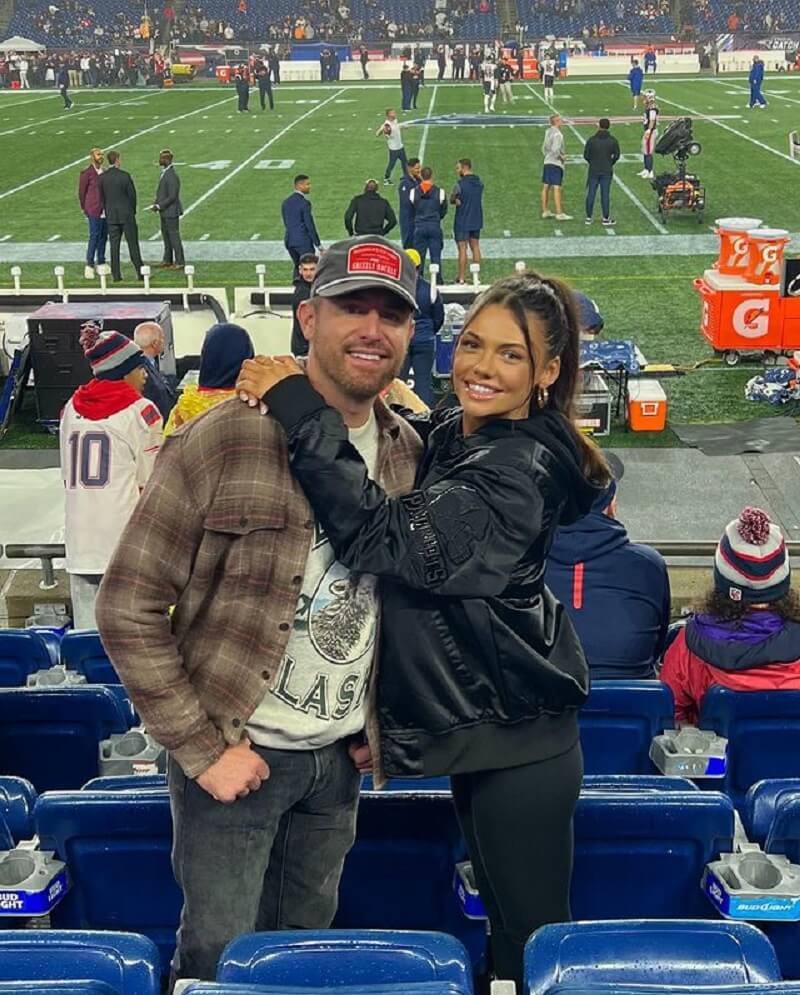 Bob Menery is a comedian. He went viral after displaying his sportscaster's voice.
Prior to joining and gaining fame on social media, Bob worked as a caddie at the Wilshire Country Club in Los Angeles. There, he worked for five years and he had the chance to hold the bag for Aaron Rodgers, Green Bay Packers QB, at least 10 times.
Furthermore, Bob names Jim Nantz and Joe Buck as his influencers as a sportscaster. Talking about his social media journey, Bob started by sharing his first Instagram post in 2017.
His first upload was a video on 10 July 2017 where he is having fun with his friend. Later, he also shared a glimpse of his talent as a sportscaster.
The video went viral in no time and soon received 100+ likes. This motivated him further to create and share more of such content.
Alas, those videos didn't go well as his first video. Bob later changed his strategy and started making parody videos for the games.
The strategy helped him earn back viewers. Through his unique and innovative content and voice, Bob has so far earned huge followers of 2.4 million followers as of March 2020.
Bob is an Instagram comedian whose viral play-by-play videos rack up millions of plays at present. Bob also shares drive-thru antics on his Instagram.
Furthermore, Bob got the chance to call a game for the Indoor Football League's Salt Lake Screaming Eagles. Also, he was a part of the TV series "Billions" in the year 2019.
Does Bob Menery Have a Podcast?
The internet personality created a podcast called ZAPPED that has a 4.8-star rating.
However, he has featured on other podcasts such as NELK.
How did Bob Menery Become Famous?
After crashing in his car for some time, the aspiring actor got an opportunity to star as an extra in a Mike Constantino music video.
After shooting the video, he started talking to David Justin, who was impressed by his voice.
So, Justin pulled out a camera and started recording when he was broadcasting. The next day, Menery forgot his phone in his car and was surprised to come back to hundreds of missed calls because the video had gone viral.
This was his turning point and the start of a successful online career. In addition, he has worked in a Buffalo Wild Wings commercial when working as a sportscaster.
What is Bob Menery's Relationship Status?
Bob Menery is currently single. The internet phenomenon once went on a live date with Genie Bouchard and even uploaded a video on it on his YouTube channel.
It made most people question if the two were an item. But it does not seem so. Instead, he was in a relationship with the beautiful Katie Kearney, as seen on his Instagram.
The sports commentator has often expressed his undying love for her and has even hinted at marrying her soon.
Katie is a travel and luxury golf editor. Allegedly they were engaged before breaking up in March 2019.
Katie tweeted on March 7 about finding a boyfriend with no social media. This tweet revealed that they had broken up.
What is Bob Menery's Net Worth?
Most of Bob Menery comes from Instagram and YouTube. Brand endorsement and sponsorships are also his revenue source.
He also gains money from his podcast and commentary sessions in different leagues. Bob Menery has a net worth of around $ 5 million.
Even with a huge fan following and popularity, he believes in living a simple life.
Also Rad: Emmy Combs Biography
Was Bob Menery Addicted to Coke?
Reportedly, the aspiring actor-comedian was addicted to coke and spent all his money on it.
He had a horrific past of drugs and abuse.
Also Read: How old is Steve Harvey Wife? Know Her Age
Bob Menery Height and Weight
Menery is a bright and handsome young man. He has blue eyes and auburn hair.
Bob is 5 feet 11 inches which is equal to 180 centimeters or 1.80 m tall, and he weighs 78 kg which is equal to 171 lbs.
Hope you enjoyed this article. Please share with us your valuable feedback in the comments section below.
We will soon be back with a new and exciting personality.
Next Read: Michael Epps Comedian Biography