Wish to know about someone who despite being rich worked hard to earn money and fame. Don't stress your mind.
History is full of such names. One of these, a self-made name that comes to mind is Bobby Misner.
Bobby Misner despite being a billionaire and accused as a spoilt person worked to prove people wrong. Let's read about his life how he achieved so much at such a young age.
Profile Summary
Name: Bobby Misner
Birth Date: 6 May 1995
Birth Place: Sydney, Australia
Age: 27 years
Height: 6 Feet 3 Inches
Net Worth: $7 Million
Profession: Youtube Star
Education: Film Making
Dad: Tom Misner
Sister: Yasmin
Marital Status: Divorced
Current Status: In a relationship
Girlfriend: Alix Morillo
Nationality: Australian
Who is Bobby Misner?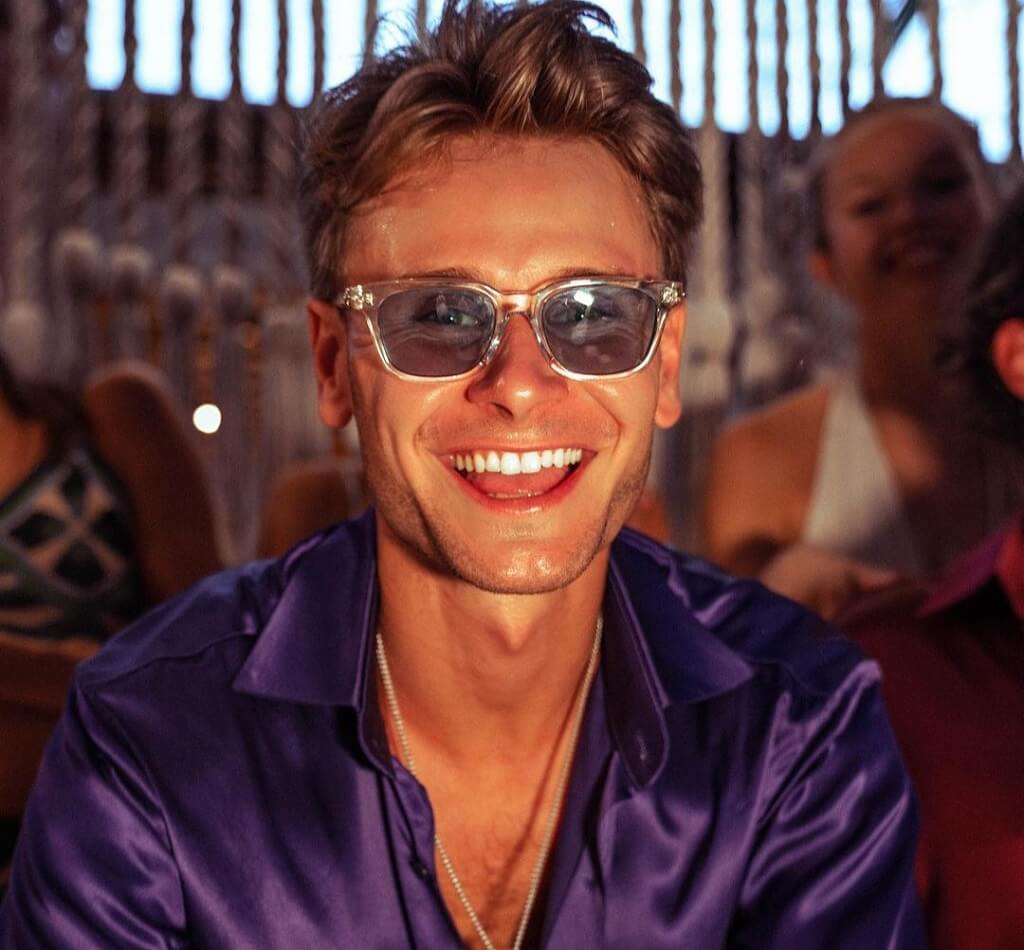 Bobby Misner is a vlogger on YouTube. He is a filmmaker and owns a fashion brand also. He makes videos of his luxury lifestyle.
These videos were liked by people and he gained immense popularity. He has been affiliated with YouTube since April 2017.
He has gained over 200k followers on his YouTube channel.
He released a video on YouTube named 'Life of a Billionaire's Son' which premiered on November 25, 2018. The video became very popular among the audience and gained more than six million views.
For attracting the audience from the very first day, he made an intelligent move because being a billionaire's son the title of his first vlog was "From Private Jet to Public Train'.
His videos have reached more than 10 million views collectively.
Along with YouTube, Bobby is quite active on Instagram too. A huge audience of 50k followers follows him on Instagram. He posts his travel picture on his Instagram account.
He is very talented and has command over freelancing too.
Early Life of Bobby Misner
Bobby Misner was born on May 6, 1995, in Sydney, Australia. Till the end of his childhood, he was raised and cared for by a single mother.
However, at the age of 15, Bobby succeeded in finding his father, Tom Misner.
Tom Misner is a billionaire who is the founder of the School of Audio Engineering Institute.
Bobby went to America to live with his father. He wished to pursue a career in modeling. But firstly, he was sent to one of the prestigious schools in Germany for studying.
But he was expelled from the school because of his poor attitude. He used to create trouble and his teachers termed him rebellious.
Misner called himself a misfit to the well-behaved students in Millfield. After school, he went to Los Angeles for learning film making.
In Los Angeles, he spent his life as if it was like a movie. He enjoyed parties there hanging out with cute girls.
Bobby started his clothing brand Rich Misfits. The price of a single t-shirt of Rich Misfits is around $300-$600. People tried to label him as a rich spoiled brat but never encouraged or appreciated it.
Bobby always recognizes the truth that his father has a lot for him.
Misner's role model is his father and wishes to be successful like his father.
The Journey of Bobby Misner
Bobby Misner is very talented. His fame has grown rapidly that it might surprise you. He is a YouTube sensation.
People are highly influenced by his luxurious life but he has made efforts to become popular.
He became viral with his most viewed video 'Life of a Billionaire Son'. His house and cars are worth seeing. Before moving to YouTuber, he also got famous as an Influencer on Instagram.
His record-breaking popularity is increasing with more than 50K followers on Instagram.
Bobby Misner Personal Life
Bobby Misner's mother rose her without his father. However, Bobby got to know about his father and moved with him.
For $300 million Tom Misner sold his company, SAE. By selling his institute he became a billionaire.
It is told that Bobby had bad behavior. Bobby dated Charlie from Love Island. He claimed that he also dated Lindsey London, but this was just a rumor.
Later on, he admitted that it was not a date just a one-time hookup. Misner has done very interesting things in his life. He experimented and married a stranger at a two-day party worth £ 13,000.
He flew to Ibiza to marry a girl. He proposed to the girl by buying her a diamond ring and married her. Both planned to buy the house together.
He brought a brand new BMW M2. Unfortunately, Misner and his wife didn't stay together for a long time.
They got separated and divorced after one week of their marriage. It is being said that Misner was not officially married to the girl.
At present Misner doesn't talk with the girl and nothing is between them now. He has no child.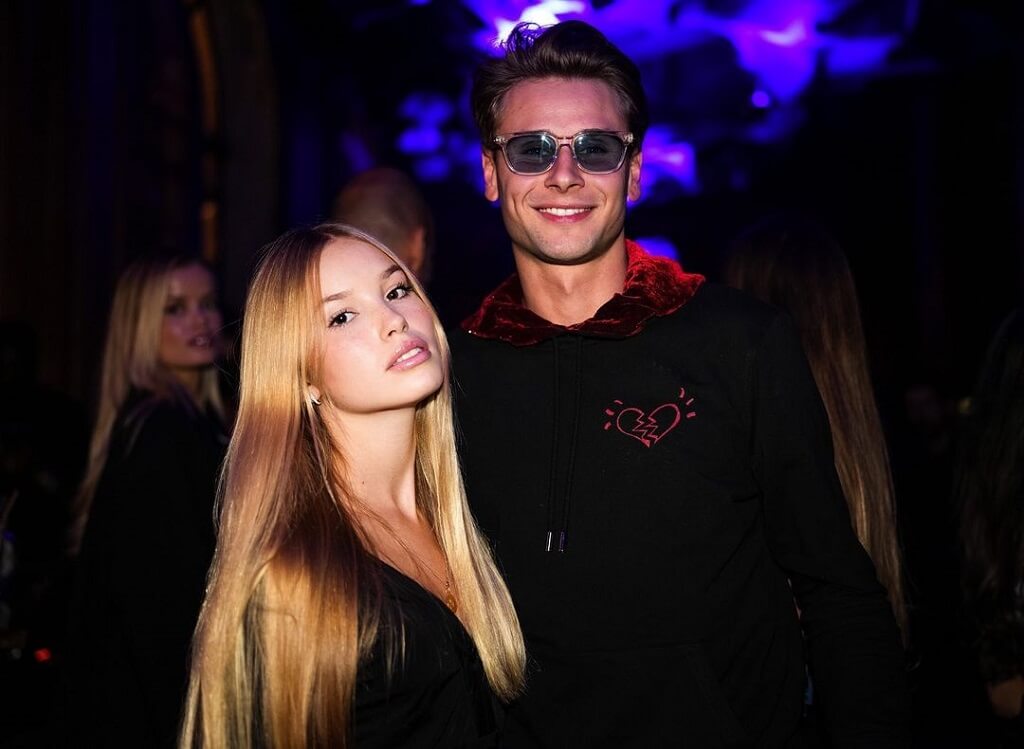 Recently, Misner has been found in a relationship with Alix Morillo who is a well-famous model and horse rider.
They have even shared their pictures along with lovely captions on their Instagram handles.
This means Bobby Misner is currently in a relationship with his girlfriend named Alix Morillo. The couple is being loved by their audience.
Hope they could sustain the bond for longer and can beat the ongoing global relationship conditions.
Physical Appearance
Bobby Misner stands around 6 feet 3 inches taller which is equal to 190 centimeters or 1.90 meters. Further, his weight is around 80 kg or 176 lbs.
The Youtuber looks dashing with his amazing personality.
Physical Appearance
Height
Feet & Inches: 6'3"
Centimeter: 190 cm
Meter: 1.90 m
Weight
Kilograms: 80 kg
Pounds: 176 lbs
Bobby Misner Net Worth
Although Bobby is the son of a billionaire it doesn't mean that he relies on his father's money. Bobby Misner is a YouTube star with a net worth of $7 million as of the year 2022.
Back in 2021, his total wealth was somewhere around $5 million approximately. Thus, we came to the point that Bobby is making around $2 million every year through his various earning sources.
He earns through his YouTube videos and fashion brand. To earn such a huge net worth is not easy.
To realize how it feels without money and success he spent three homeless nights in London where he barely ate and slept. This miserable condition helped him to work hard.
For this, he prepared a schedule and desired to have a crew to help in creating his videos. He soon realized what he wanted and began working.
Ultimately, these all resulted in motivation and inspiration for the next generation.
I hope you loved reading the biography and story of Bobby Misner. Let you share your feedback and opinion regarding this.