Brecken Merrill is a young up-and-coming American actor best known for his role as Tate Dutton in the television series Yellowstone. He has also appeared in other television shows, such as This Is Us (2022).
And now people are in a frenzy to know who this cute little man is.
Read more to find out about this personality who has won the hearts of many with his performances.
Brecken Merrill Profile Summary
Name
Brecken Merrill
Birth Date
20 June 2008
Age
14 Years Old
Height
Feet & Inches: 4'8''
Centimeter: 142cm
Meter: 1.42m
Weight
Kilograms: 43kg
Pounds: 94Lbs
Net Worth
$200,000
Profession
Actor
Father
Jesse
Mother
Kristy Phillips
Sibling
Karis and Seren Merrill
Marital Status
Single
Nationality
American
Who is Brecken Merrill?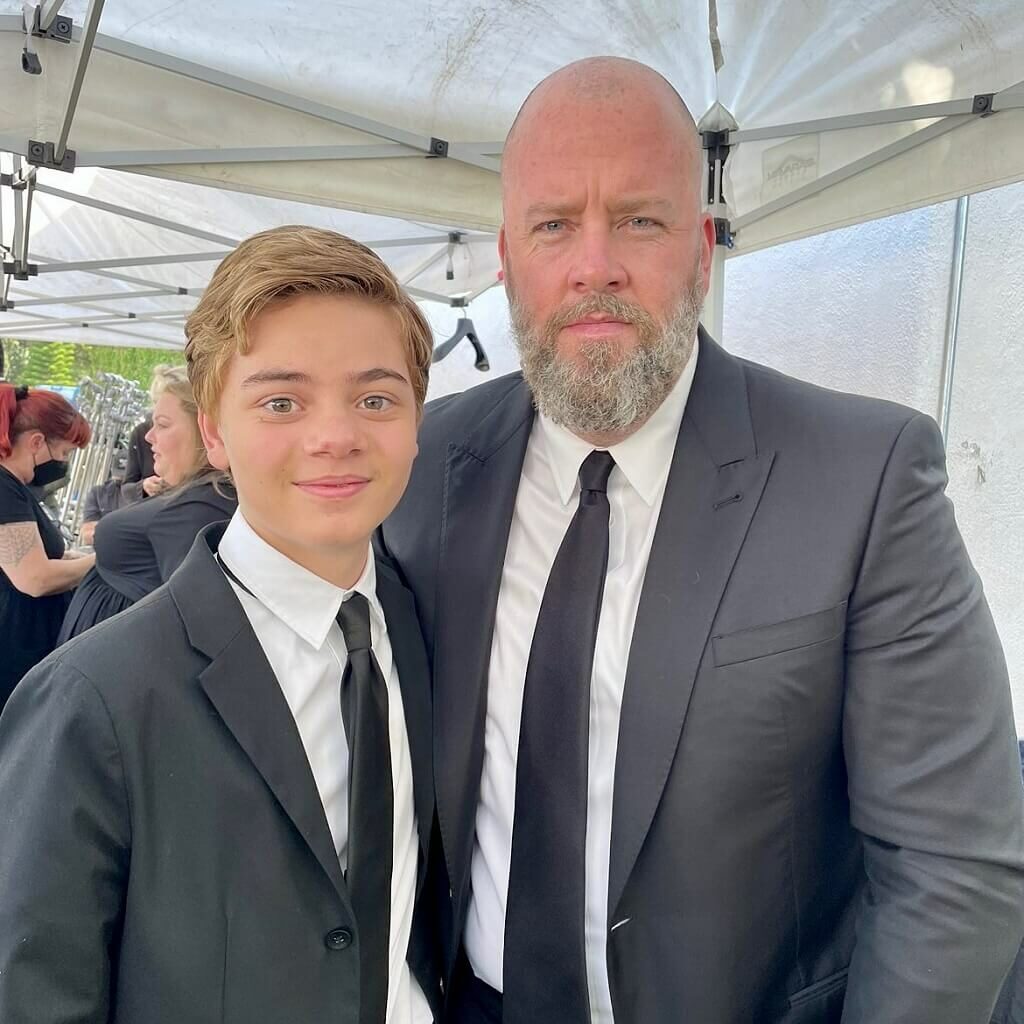 Brecken Merrill is an actor from the States who has won over his contemporaries with his role as Tate Dutton.
Brecken Merrill started his acting career in 2018 when he appeared in the famous television series Yellowstone alongside other cast members, including Kevin Costner, Josh Holloway, and Neal McDonough.
Since then, he has been cast in a few other television shows.
Early Life of Brecken Merrill
Brecken Merrill was born on the 20th of June 2008. He is 14 years of age as of December 2022. His zodiac sign is Gemini.
Brecken Merrill was born in the United States of America. He thus holds an American nationality and belongs to white Caucasian descent.
Brecken Merrill was born and brought up in a Christian family and is a believer in Christianity. Brecken Merrill's parents are Jesse and Kristy Phillips.
His father, Jesse, is an actor, entrepreneur, and CEO of the food and beverage company Good Culture. His mother, on the other hand, is an author of new adult contemporary romance.
Tate Dutton aka Brecken Merrill from Yellowstone was raised alongside his older sister Karis and his younger sister Seren Merrill.
As far as his education is concerned, he recently enrolled in a performing arts school in South Hadley, Massachusetts.
Brecken Merrill Career
Brecken Merrill is a well-known American actor. He made his acting debut in 2018 as Tate Dutton in the TV series Yellowstone alongside Josh Holloway, Neal McDonough, and Kevin Costner.
His other appearances
Brecken Merrill is also set to appear as Emmett LeClair, the main character, in the comedy-drama movie, We All Got Up to Dance, with co-leads Dalton Baker and Tony Doupe.
In addition to his acting career, the young celebrity is also a model, represented by Paloma Model & Talent.
His television shows
According to his IMDb profile, actor Tate Dutton has starred in the following television shows: We All Got Up to Dance (pre-production), Yellowstone (2018-2022) This Is Us in the year 2022.
Brecken Merrill is still a young actor who has a long way to go. He is just in his initial stages and we are sure that given his records, he will make a big name in the future.
Brecken Merrill Personal Life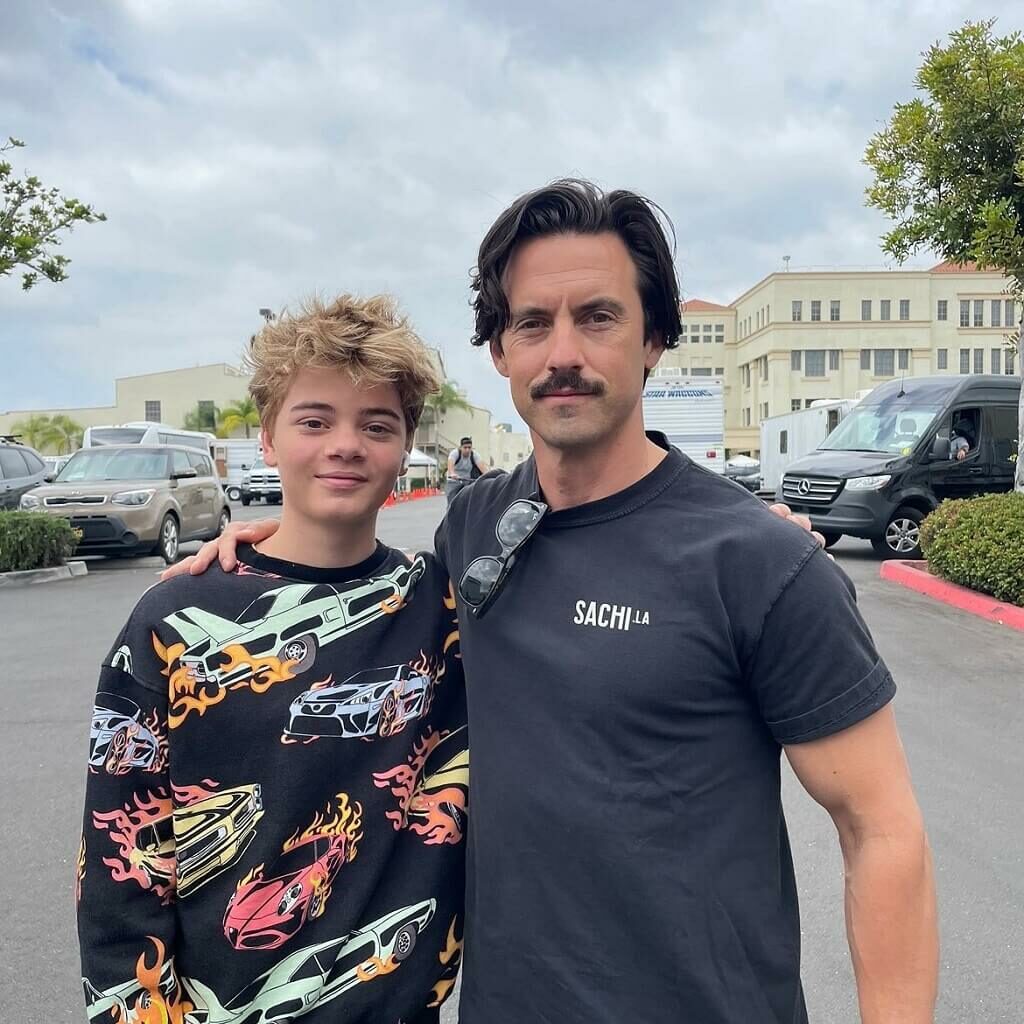 Brecken Merrill, the 14-year-old adolescent is presently single. He is not in any relationship as of now.
Brecken has not even reached the accepted age of dating for Americans thus his parents guide his life.
Brecken Merrill has just found footing in Hollywood as an actor and has also enrolled in a school for performing arts. How will he even have the time to have a romantic relationship with anyone?
Thus this cute little boy is single and intends to focus more on his career and make a name for himself in the future.
There is no information available regarding his past affairs. All we can say is that he did not have any as of 2022.
The popular actor resides with his family and siblings in Newport Beach, California, United States.
Also Read: Noah Sebastian Actor Biography
What is Brecken Merrill's Net Worth?
Brecken Merrill has an estimated net worth of about $200,000 as of December 2022, according to specific sources. In the previous year, his net worth was around $150,000 approximately.
The Yellowstone TV series is undeniably popular. He allegedly earns around $5000per per episode. The child actor reportedly makes around $17.49 per hour, but this information is not official and hence not reliable.
But his major source of income now is his acting and modeling career. He is said to make around $50,000 per year approximately.
Also Read: Walker Bryant Actor Biography
Brecken Merrill Age and Height
Brecken Merrill, the 14-year-old cute boy is extremely charming and sweet. No wonder he will grow up to become an attractive and dashing man.
Brecken Merrill's height is 4 feet 8 inches or 142 cm, and he has a weight of about 43 kg or 94 lbs. He has brown hair and eyes on his white complexion.
It is not just his cute and lovable face that has made him so popular but also his astounding performances.
Given his little age, it is certain that will grow up to become a super popular and handsome man who will be a great actor someday. This is just the start for him and his career.
So this is all you need to know about the rising American actor and star. Thank you for reading this article about Brecken Merrill.
Please feel free to share any thoughts and opinions or any other interesting fact that you may come across and write it down in the comments section below.
Happy reading!
Next Read: Griffin Santopietro Actor Biography