Curious to know about the co-founder of Airbnb, Brian Chesky? Hope yes and that's why you are here.
Well! You are at the right place to go on. Below you will get one of the inspirational biographies of businessmen. Brian Chesky is no less than a lesson for many of us to learn.
He is just amazing with his story. Let's have a look below at his biography.
Who is Brian Chesky?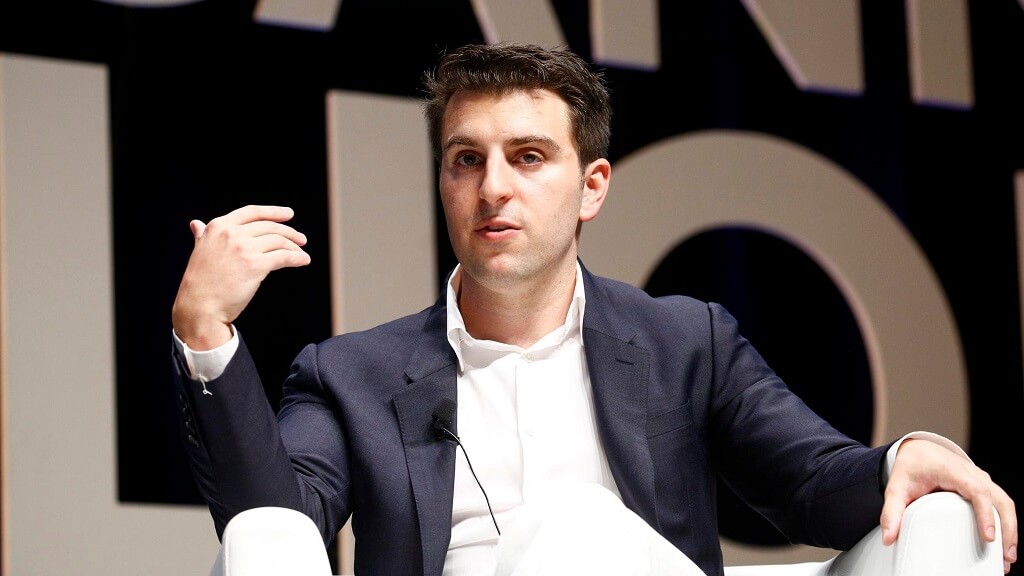 Brian Chesky is a well-renowned businessman who is immensely famous for being the co-founder and CEO of Airbnb, the peer-to-peer lodging service. Aside from this, he is also an industrial designer.
Chesky was featured in the "100 Most Influential People of 2015" Time's magazine.
Also, he was named on the Forbes Youngest 400 list of 2016. The recognition didn't stop here but goes so long.
Let's move to his complete life story below and know how he achieved this much success at such a young age.
Brian Chesky – Early Life
Brian Chesky was born on August 29, 1981, in Niskayuna, New York to Robert H. Chesky and Deborah Chesky.
His father is of Polish descent and his mother is Italian. Fortunately, both of his parents were social workers.
Chesky has a younger sister named Allison. In school, Chesky was a good student. He got straight As in art and always made the honor roll.
At age five, Chesky was interested in painting, drawing replicas of paintings, and creating designs, as well as re-designing shoes and toys. Later on, he became interested in landscape
In 1999, Chesky began studying at the Rhode Island School of Design (RISD).
In 2004, he earned a Bachelor of Fine Arts in industrial design from RISD. Joe Gebbia, who would later be one of the co-founders of Airbnb, met Chesky while he was at RISD.
His Career to Airbnb
After graduating from college, Chesky worked as an industrial designer and strategist at 3DID, Inc. in Los Angeles for a year before relocating to San Francisco with Gebbia.
In October 2007, the Industrial Designers Society of America was holding a meeting in San Francisco, and all available rooms had been taken.
The pair could not afford the monthly rent and decided to let their apartment for cash.
They invested in three air mattresses and marketed the concept as "Airbed and Breakfast," with three visitors staying for the first night.
In February 2008, Nathan Blecharczyk, a Harvard graduate and technical architect, joined the company as its third co-founder.
Chesky became the leader and chief executive officer of the new firm, with each founder taking on a role within it.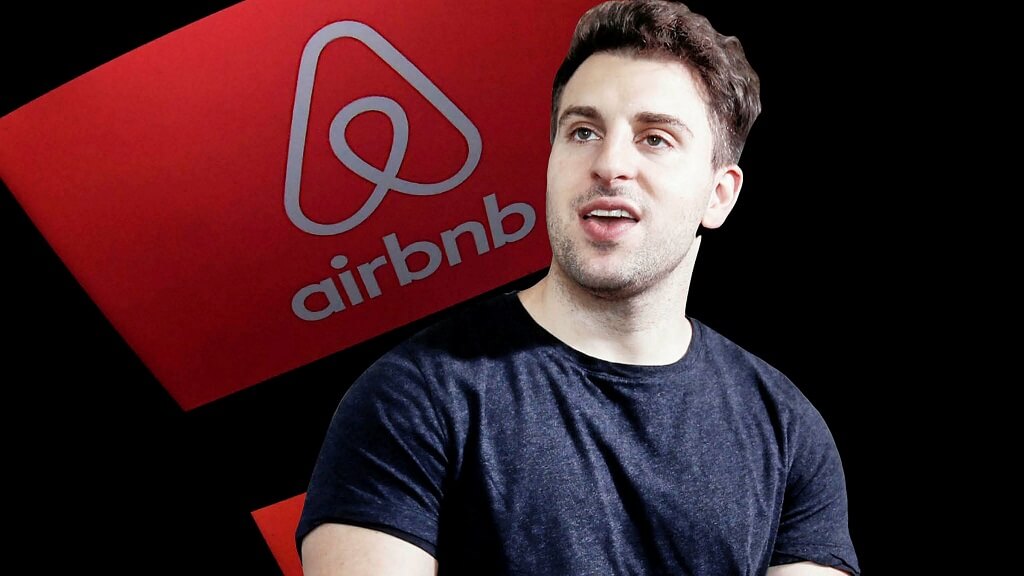 Chesky and his co-founders launched "Obama O's" and "Cap'n McCains", special-edition cereals based on presidential candidates Barack Obama and John McCain, to receive money.
Y Combinator accepted Airbnb into its seed funding program after being impressed by the cereal box designs.
In its first year, Airbnb began globalizing and establishing offices in Europe.
In 2011, Chesky released a letter on behalf of the company regarding a resident complaint about tenant damage, announcing a 24-hour hotline, additional staff support, and a theft or vandalism guarantee.
Airbnb has been an official sponsor of the 2016 Summer Olympics in Rio de Janeiro, Brazil, since 2015.
According to Chesky, over 120,000 people stayed in Airbnb residences during the 2014 FIFA World Cup. Airbnb went public at a valuation of $100 billion as of December 2020.
In an interview with Kara Swisher for Recode Decode, Airbnb co-founder and CEO Brian Chesky revealed that he has a "standing regular checkin" phone call with former U.S. President Barack Obama.
Brian Chesky Net Worth
Brian Chesky estimated net worth is $13.6 Billion as of April 5, 2022. As a result, he currently stands at the 147th position on the world's billionaire list.
In 2015, Chesky's wealth was around $1.9 billion, which grew to $3.3 billion in the next year.
His wealth didn't grow so much between the years 2017 to 2020. But in 2021, his net worth jumped to $13.7 billion, from $4.1 billion in 2020.
His net worth showed this jump because of his company's listing on NASDAQ. His company's share is currently running at $170, which got listed at a price of $139 (nearly).
Chesky has mostly earned through his company, Airbnb. However, he has also secondary earings sources that help him earn good amounts on year basis.
Brian Chesky Personal Life
Brian Chesky was previously in a relationship with Elissa Patel. The former couple first met on Tinder in New York before moving to California.
Surprisingly, Elissa is American by birth and Indian by descent. She is an artist who ditched her career in Technology.
In March 2017, the couple was on an Indian tour, where they were seen playing a game of "How Well Do We Know Each Other?", which was played by CNT.
Chesky and Elissa have not disclosed a lot about themselves, in order to stay away from the limelight. In fact, there's no clue in what days they first met and when they end their relationship.
But at all, they are no more in a relationship with each other. Chesky is currently unmarried and single.
Recognition & Philanthropy
In 2015, Chesky was named to Forbes' list of America's Richest Entrepreneurs Under 40. In 2015, Times magazine included Chesky on its 100 Most Influential People list.
President Obama named Chesky an Ambassador of Global Entrepreneurship in May 2015. He has been named to the Youngest Forbes 400 list in 2016.
In 2018, Business Times gave him the title of Bay Area Executive of the Year.
On June 11, 2016, Airbnb founder Brian Chesky joined Warren Buffett and Bill Gates' Giving Pledge, a group of billionaires who have agreed to give the majority of their fortunes away.
The Bottom Line
Brian Chesky is an inspiration for the youth of this world. He has proven a lot of facts, primarily making this true that age never matters, if you are dedicated to your project.
In 2021, he was at 57th position on the Forbes 400 list.
As of April 2022, Chesky is at 167th position on the Forbes Billionaires list. All, this businessman has achieved great successes in a very short span of time and succeeding more.
Hope you loved going through the success story of Brian Chesky.
Let us know your experience with this article by sharing your valuable feedback with us
Next Read: Journey of Melanie Perkins Behind the Success of Canva