Brian Musso is a celebrity husband, an investment advisor and a former football player. He has led an envious life.
World has been always curious about Brian Musso's life. The high interest behind his life stems from the fact that he is married to Heather Headley, the celebrity.
Being Heather Headley's husband puts him in the news most of the time. In fact, for everything he does, but there is more to his life.
With all the popularity Brian gained as Heather's husband, he has attracted a lot of interests. People like to know how he met his singer-wife, how their life together is and so on.
Indeed, there is more to it than what many of us may know. Keep reading if you want to know what is more to the Heather – Musso clan.
Brian Musso Profile Summary
Name
Brian Musso
Birth Date
11 September 1975
Age
47 Years Old
Height
5 Feet 8 Inches
Net Worth
1.5 million dollars
Profession
investment advisor and former American football player
University
Northwestern University
Father
Johnny Musso
Mother
Tanner
Siblings
Scott Musso, Brad Musso, and Zach Musso, Tyler Musso Crawford
Marital Status
Married
Wife
Heather Headley
Marriage Date
6 September 2003
Nationality
American
Residence
suburbs of Chicago
Who is Brian Musso?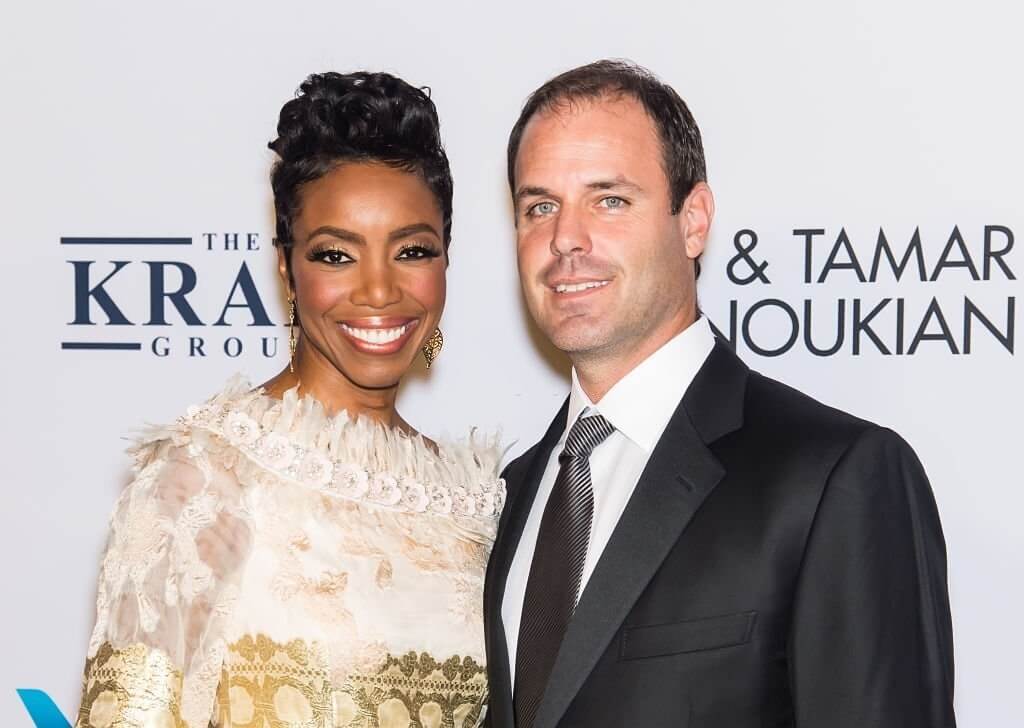 Brian is an investment advisor and former American football player. He is married to celebrity singer-songwriter and actress Heather Headley.
He became popular after his marriage to Heather Headly. Since his marriage, he has several curious eyes on him whenever he makes a public appearance.
Brain avoids limelight and public appearances mostly and he is rarely visible on social media. Much of his popularity is linked to his celebrity wife.
Early life of Brian Musso
Brian was born in the United States on 11 September 1975 and he is currently 47 years old. Brian went to Hinsdale Central, in Hinsdale Illinois where he completed his high school.
He went to Northwestern University from 1993 to 1997 to complete his bachelor's degree. He met his future wife Heather Headley while they both were attending the Northwestern University.
Bryan is the son of former football player Johnny Musso and his mother is Tanner. His father played for BC Lions for three consecutive Seasons as a running back.
Brian has three brothers Scott Musso, Brad Musso, and Zach Musso, and a sister named Tyler Musso Crawford. The family is closely bonded and loves to be together.
Brian Musso Career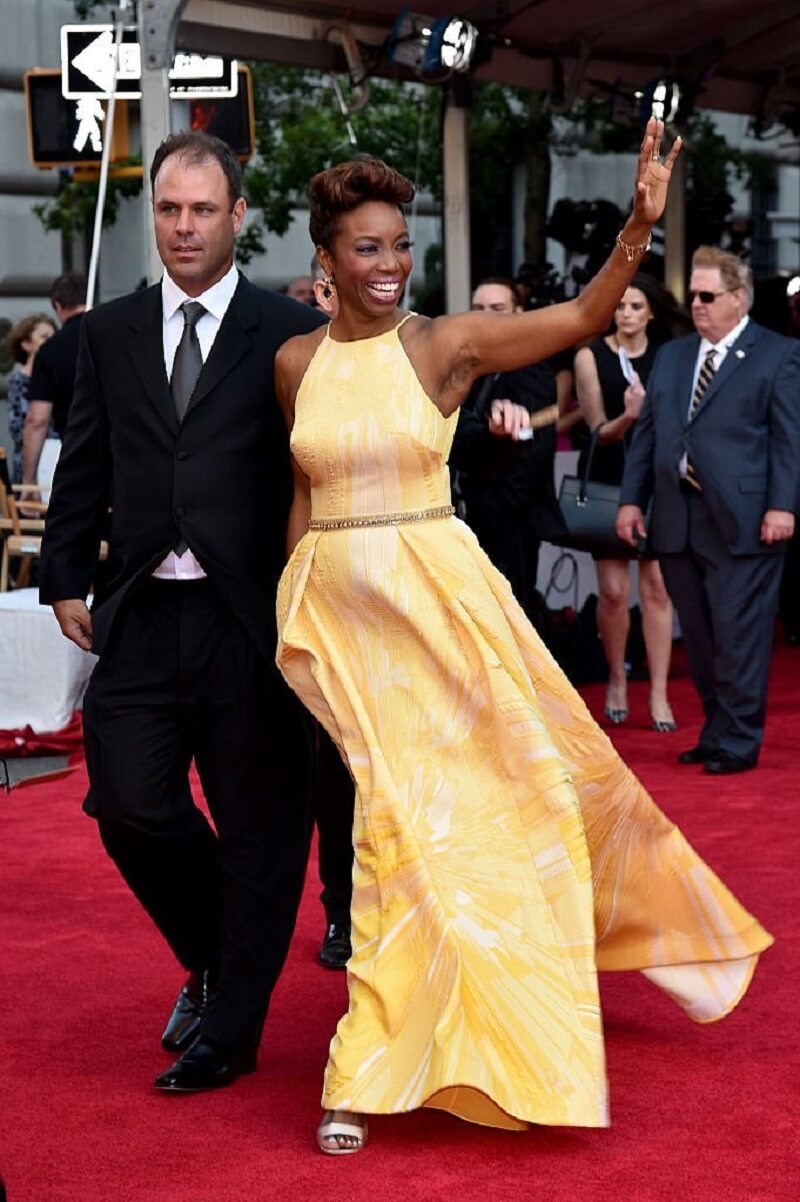 Heather Headly is more popular than her husband. He however does have his own career. He used to play American Football for the New York jets.
He used to play as a receiver during his time at Hinsdale Central high school and at Northwestern University.
Now he has a prosperous investment advisor profession. Brian works as an investment advisor for Promus Capital LLC alongside his brother Zach Musso.
Brian and Zach co-founded the company and the former football player has been working there since January 2007. The company focuses on preserving and growing the wealth of clients
They help their clients to apply calculated investment techniques. Being a very private person, he has kept a low-key life about his income and everything.
He does not have any social media accounts on Facebook Twitter or Instagram.
Brian Musso Personal Life
Brian Musso is married to Heather Headley who is a celebrity artist in the United States. They have three children.
They got married on September 6, 2003, and enjoy a happy married life and are happily married for the last two decades.
They live in their beautiful home in the suburbs of Chicago.
They were both students at Northwestern University at the same time. They started dating only after Musso started playing for the New York Jets and the Tony award winner was doing 'Aida'.
In an interview, Heather, talking about watching Brian play football said:
"I saw him play once because we weren't dating yet. But at the Rose Bowl, where I should have seen him play–I was out here at the Rose Bowl to sing"
Eventually, they fell in love and are having a long and happy marriage yet. They are people with diverse backgrounds in terms of country of origin, race, interests, and more,
But they seem to have found their magic. Despite Heather's dislike for sports and Musso's indifference to music or theatre, the marriage has brought a newfound harmony in their lives.
Who is Heather Headley?
Heather Headley is an American singer songwriter record and actress. She was born in Trinidad.
She has won several awards. In 2003 she won the Tony Award for Best Actress in a musical for the titular role in the movie 'Aida'.
She has also won a Grammy award for best contemporary R&B gospel album for her album Audience of One in 2010.
She was born in Trinidad and in 1989 she moved to the United States at the age of 15. She moved with her mother and brother when her father was offered a pastor's job with a church in Indiana.
She did her education in the US and attended Northwestern University where she studied communications and musical theatre.
In 2003 Heather Headley married Brian Musso who was a football player for the New York jets and an investment advisor. Headley and Musso had an interracial marriage.
In 2009 they both welcomed their first child and the couple has three children so far.
Also Read: Who is Pati Jinich Husband Daniel Jinich?
Brian Musso Net worth
Celebrity spouse Bran Musso is estimated to have a fortune of 1 million dollars. He has accumulated his wealth from his career as an investment advisor and as a former football player.
His wife heather Headley is estimated to have a net worth of at least 1.5 million dollars. She has accumulated her wealth as a celebrity artist in the United States.
Also Read: Who is Karla Souza's Husband Маrѕhаll Тrеnkmаnn?
Physical Appearance
He is a handsome young man with a lovable personality. He has black hair and grey white eyes.
He is 5 feet and 8 inches tall. He also has a slender, fit and healthy body that weighs 72 kg.
He is a white American citizen. His astrological sign is Virgo.
Next Read: Who is Dan Marino?