We are so fortunate to have people living among us who spread the message of self-love and Bruno Diferente is one of those people.
Our world needs people who influence our souls positively more than people who influence us in a fashion sense.
His life story will surely inspire you. Bruno is such a loving personality and spreads so much positivity that the world benefits from it in a positive way.
Bruno is a worldwide famous Brazilian comedian, Instagram, and TikTok star, influencer, and YouTuber. The famous comedian has been struggling with a generic disorder Ectodermal Dysplasia since his childhood.
But he didn't let it come in his way to inspire the world. He shows us you're enough to inspire the world regardless of your health, status, and wealth.
Let's know more about this inspiring personality without making any further delay.
Bruno Diferente Profile Summary
Name
Bruno Diferente
Birth Place
23 June 1983
Age
39 Years Old
Height
5 Feet
Net Worth
$2 Million
Profession
Comedian, You Tuber, Influencer
Marital Status
Unknown
Nationality
Brazilian
Who is Bruno Diferente?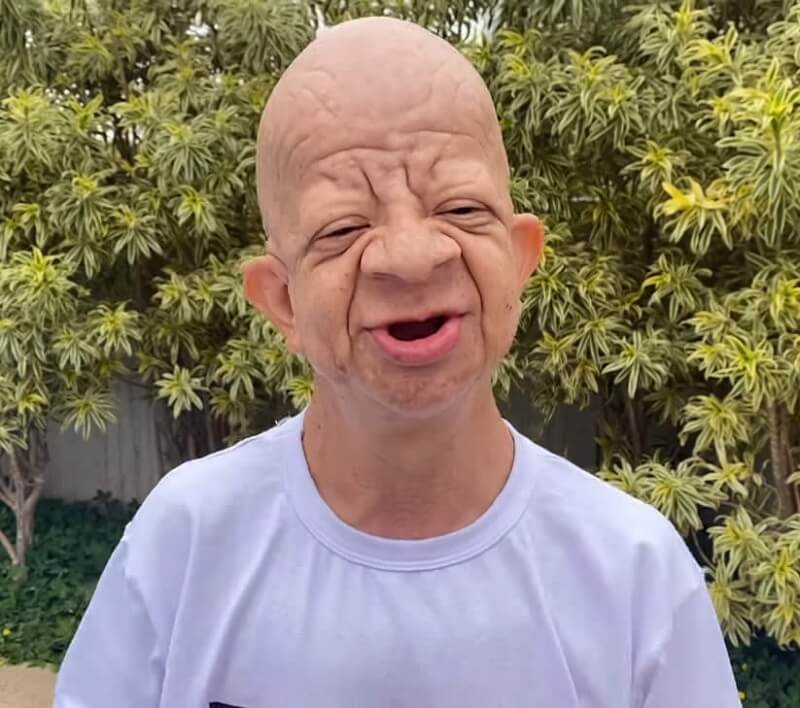 Bruno Diferente is a worldwide famous Brazilian comedian, Instagram, and TikTok star, YouTuber, and influencer.
He has a genetic disorder Ectodermal Dysplasia. Bruno Pereira Da Silva is the real name of the professional famous Brazilian Instagram, Tik Tok star, influencer, and comedian who originally hails from Curuca, Pará State in Northern Brazil.
Bruno Diferente's condition is a result of a genetic disorder/disease known as Ectodermal Dysplasia which comes from birth.
The disorder simply means:
"The ectodermal dysplasias are a complex and heterogeneous group of disorders characterized by anomalies of ectodermal structures, including abnormalities of the teeth, hair, nails, sweat glands or other eccrine glands.

These malformations result from developmental defects in tissues originally derived from the ectoderm of the developing embryo.

Two or more systems must be affected in order for a condition to be defined as an ectodermal dysplasia syndrome."
Early Life of Bruno Diferente
Bruno Diferente aka Bruno Pereira Da Silva was born on 23 June 1983 and is of age 39 years. He hails from Curucá, Pará, Brazil.
Unfortunately, Bruno was abandoned by his biological parents after he was diagnosed with the condition of the disease Ectodermal Dysplasia.
He was left with his aged grandmother who could barely take care of herself and her grandchild.
As a result, Bruno lived a life of poverty in Curucá where he was born begging to survive as he could barely do any hard work because of his disease which made him grow bald and extremely fragile.
Bruno Diferente Career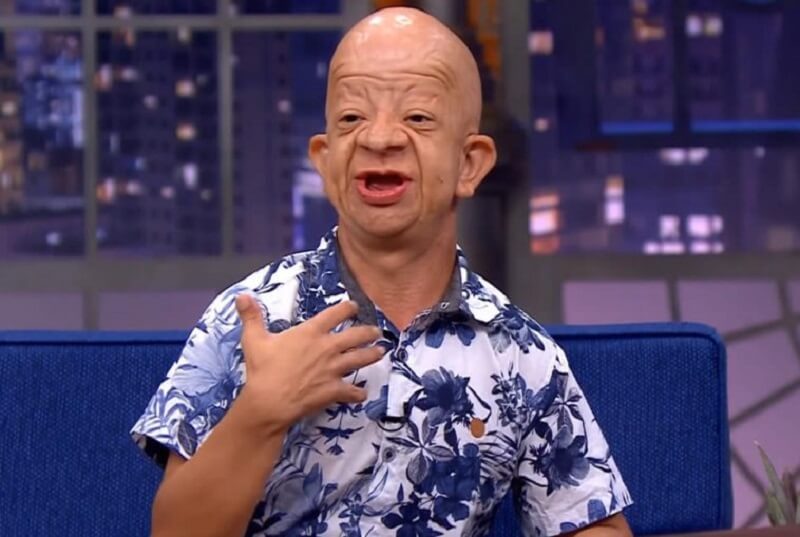 Bruno's career actually originated without any plan of him seeking it. His content spread so much positivity in the era of content making and consumption that he gradually amassed a large audience.
He became famous for just one regular video he used to upload on his personal YouTube channel named Bruno Diferente.
He used to upload videos of him wagging his tongue in his mouth in a funny way and sent the message to the world to love themselves as they are.
Bruno Diferente also became very active on other social media platforms like Tiktok, Instagram and Twitter after one of his videos went viral.
Later his face was used as a meme face which is one of the reasons he bares the name Meme Abulanté and became famous on social media.
Bruno Different appeared in a video called "Different" in December 2019 and one of his most popular videos is "Laranja, Acerola E Mel, Uma Doçura!" which went viral with over 2 million views.
Currently, he has more than 1.2 million followers on Instagram, 3.8 million followers on TikTok, over 300k subscribers on his YouTube, and about 1 million followers on Twitter.
Bruno Diferente Personal Life
We do not have such clear evidence about his relationship. However, we are working constantly to gather information about the same.
We will keep you updated as we receive any evident information about his personal life.
Also Read: Lilliana Ketchman YouTuber Biography
Bruno Diferente Net Worth
Bruno Diferente estimated bet worth is approximately $2 million as of 2022. The majority of his income Includes YouTube income stream, Instagram, TikTok, and brand collaborations and short films.
We can say Bruno is now living a comfortable luxurious life. All of this couldn't be possible without the love of his fans to which he has found his meaningful place in the world.
Also Read: Kelsey Kreppel YouTuber Biography
Physical Appearance
Bruno Diferente's condition hasn't affected his height much as he can't be considered in a dwarf category. He stands 5 feet tall (152 cm or 1.52 m).
He has a cheerful personality and makes people happy with his vibrant energy around him. Bruno's weight is approximately 60 kg or 132 lbs.
To all of you zodiac enthusiasts out there, Bruno is a zodiac sign Cancer.
Thank you so much for being here and reading this article about Bruno Diferente.
We hope you liked this article. Please share your thoughts and opinions on this article in the below comment section.
We would love to hear from you. Until we see you next time please take good care of yourself and spread your light in the world.
Next Read: Alexis Ryan YouTuber Biography