Who is Cameron Bright?
Cameron Bright is a famous Canadian actor. He has appeared in the films The Butterfly Effect, Godsend, Birth, Running Scared, Ultraviolet, X-Men: The Last Stand, Thank You for Smoking, and three installments of The Twilight Saga.
Cameron first lead at the age of 9, he has carried 13 lead roles in major movies and appeared in numerous TV series as a guest star.
He has been a guest presenter at the Breakthrough of the Year, BC Leo, and Gemini awards, as well as being nominated for 8 major awards.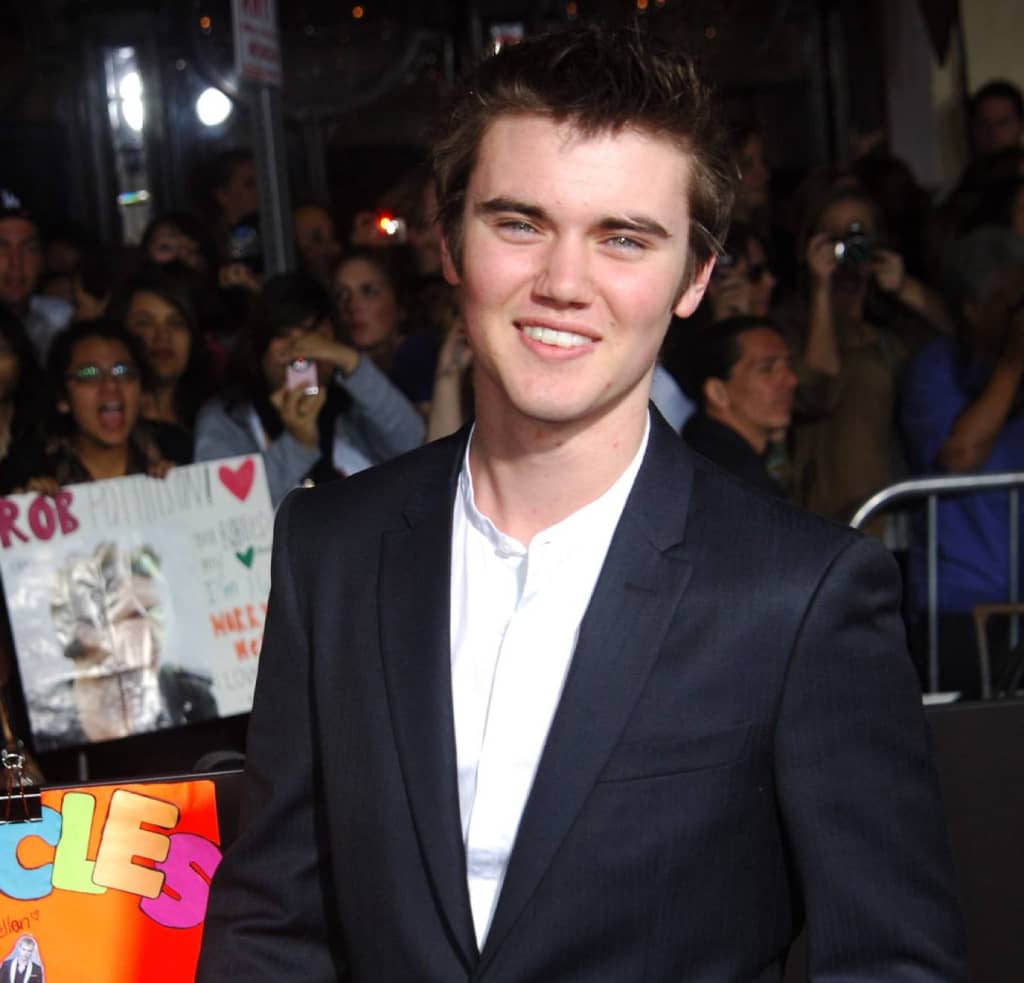 Early Life of Cameron Bright
Cameron Bright was born on 26, January 1993 in Victoria, British Columbia. He resides in Vancouver, British Columbia. He is the son of Anne Bright and Jake Crigger. He was given his middle name "Douglas" after his maternal grandfather.
Cameron Bright started his career as an Actor in 2000 when Cameron Bright was just 7 Years old.
Soon, he became more successful in his profession within a limited period of time, where he influenced people on the basis of his career and earned a lot of fame.
After a while, his career completed a full circle as he gained more importance. Cameron Bright went famous for his performance in his own country Canada as well as in other countries.
Cameron Bright Career
His first acting job was in a commercial for Telus, which was soon followed by a guest appearance on the television series, Higher Ground.
He subsequently appeared in several minor roles in made-for-television films and was credited as "Cameron Crigger" for his roles (from the 2000 television movie, The Christmas Secret, to an episode of Night Visions).
After a supporting part in The Butterfly Effect, Bright's first major role was in Godsend, a horror film co-starring Robert De Niro; the film was released in April 2004 to mixed reviews.
In his next film, Birth, he played a ten-year-old boy who claims to be the reincarnation of a woman's (Nicole Kidman) deceased husband.
Two scenes within the movie sparked controversy and drew media attention to Bright. In one scene, Bright and Kidman's characters kiss; in the other, the two share a bathtub.
The actors wore pale beige-colored swimsuits in the bath scenes and were never naked or filmed together in the same room at the same time during the bathtub scene, although this was not public knowledge at first.
Rise to Stardom
Bright was cast in several Hollywood films released in 2006, including Thank You for Smoking, Ultraviolet, and the action-thriller named Running Scared.
He starred in X-Men: The Last Stand, where he played the mutant Leech, who has the mutant antibody.
He also appeared on an episode of The 4400 (episode: "The Wrath Of Graham") as a high school student named Graham Holt who develops an ability after injecting himself with Promicin.
He has also played a host carrier for a cure for humanity in more than one movie.
Bright plays the Volturi vampire Alec, twin brother to Jane who is played by Dakota Fanning, in the Twilight films New Moon (2009), Eclipse (2010), and Breaking Dawn, Part II (2012).
Cameron Bright Movies in Sequence
2002 My Brother's Keeper
2004 The Butterfly Effect
2004 Godsend
2004 Birth Young
2005 Thank You for Smoking
2006 Running Scared
2006 Ultraviolet Six
2006 X-Men: The Last Stand
2007 Juno
2007 Normal
2007 Christmas in Wonderland
2008 The Talisman
2009 An American Affair
2009 Walled In
2009 The Twilight Saga: New Moon
2010 The Twilight Saga: Eclipse
2011 The Twilight Saga: Breaking Dawn
2011 Little Glory Shawn
2012 The Twilight Saga: Breaking Dawn
2013 Floodplain Duncan
2015 Final Girl
2015 Outside the Lines DJ
2016 CounterAct
2017 Pretty Outrageous
Cameron Bright Tv Shows
2000 Higher Ground
2000 The Christmas Secret
2002 Shadow Realm
2002 Night Visions
2007 The 4400
2011 Earth's Final Hours
2012 Goodnight for Justice: The Measure of a Man
2010–2014 Here Comes Fearless
2013–2014, 2016 Motive
Cameron Bright Personal Life
Cameron Bright is unmarried. In 2009, Cameron Bright played a role together with Dakota Fanning in the second installment of Twilight, namely New Moon as Volturi vampire, which then continued in the third installment, Eclipse, and the last one, Breaking Dawn: Part II
Now, Cameron Bright stays with his family in the city of Nanaimo, Canada.
He had seen close to his opponent in the Twilight Saga, Dakota Fanning, but foundered after 3 years together. Now, he prefers to spend time acting in several films.
Also Read: Daniel Laurie Actor Biography
Cameron Bright Net Worth
Cameron Bright has a net worth of $3 million USD. This includes his assets, money, and income. His primary source of income is his career as an actor.
Through his various sources of income, he has been able to accumulate a good fortune and he prefers to lead a lavish lifestyle.
At such a young age, Cameron has achieved a lot of success than many other rising stars haven't his/her age. All of her accomplishments have helped to reach star status.
Undoubtedly, he will successfully continue his career and having said that, his wealth will also continue to climb up.
Also Read: Who is Canadian-American actor Nathan Fillion?
Social Media Presence
These days, social media platforms can be a very powerful tool that can help celebrities to connect with their audience. And of course, fans also get the advantage to get updated.
The importance of this isn't lost on Cameron and he is very active on Instagram. He's also built up a large following in the process on different platforms.
He has uploaded over 60 pictures, most taken during his everyday life. He has a huge fan following on Instagram. He has more than 2.2 thousand followers on his Instagram handle.
Next Read: Who is Canadian actor Carlo Marks?