Here is the biography and life story of Colombian actress and dancer Catherine Siachoque. The actress has stunned millions of people after her appearances in a few amazing films.
That's why people are in search of her and looking to know everything about her. And here, we have brought this article to you in which you can know almost everything about her.+
Who is Catherine Siachoque?
Catherine Siachoque is a famous Colombian actress and dancer. She is also known by the name of Cathy is a popular personality in Colombia and her full name is Maria Alexandra Catherine Siachoque.
She started her carrier in 1995 as an actress and the reason behind her popularity is her villainous roles in numerous telenovelas.
Her career is vast and worked in numerous films and TV series. In addition, she was nominated for several awards due to her extraordinary acting.
Catherine is very famous and owns immense wealth.
Early Life of Catherine Siachoque
Catherine Siachoque was born on January 21, 1972, in Bogot, Colombia. Her mother's name is Blanca Gaeta and the name of her father is Fleix Siachoque.
She also has a brother whose name is Juan Jacobo Siachoque.
Catherine completed her graduation from her hometown Bogot. According to reports, she also got an education from the University of Miami.
She initially took admitted to the medical field, but later she realized that field is not for her. Catherine quit that field and tried to look for her luck in the television industry.
Catherine Siachoque Career
Catherine Siachoque is the most popular Colombian actress mainly known for her villainous roles in her projects.
Although her fans like her acting in all of her projects, she gained more popularity from the role of Hilda Santane in Sin senos is hay paraiso.
Catherine started her career in 1995 by the role of Perla in Sobrevivir. Later on, she also played the role of Lorena Nunez in Las Sombra del deseo.
In 1997, she worked in Las Juanasand and played the character of Juana Caridad Galante.
Later in 1998, she worked in another television show named La Sombra de larckivis where the role she played was SilviaStella.
Catherine played the role of Laura in the television project named Tan Cerca y tan Lajos. She worked in La Guerra de las Rosas and performed the role of Rosa Emilia Carrillo.
Rise to Notability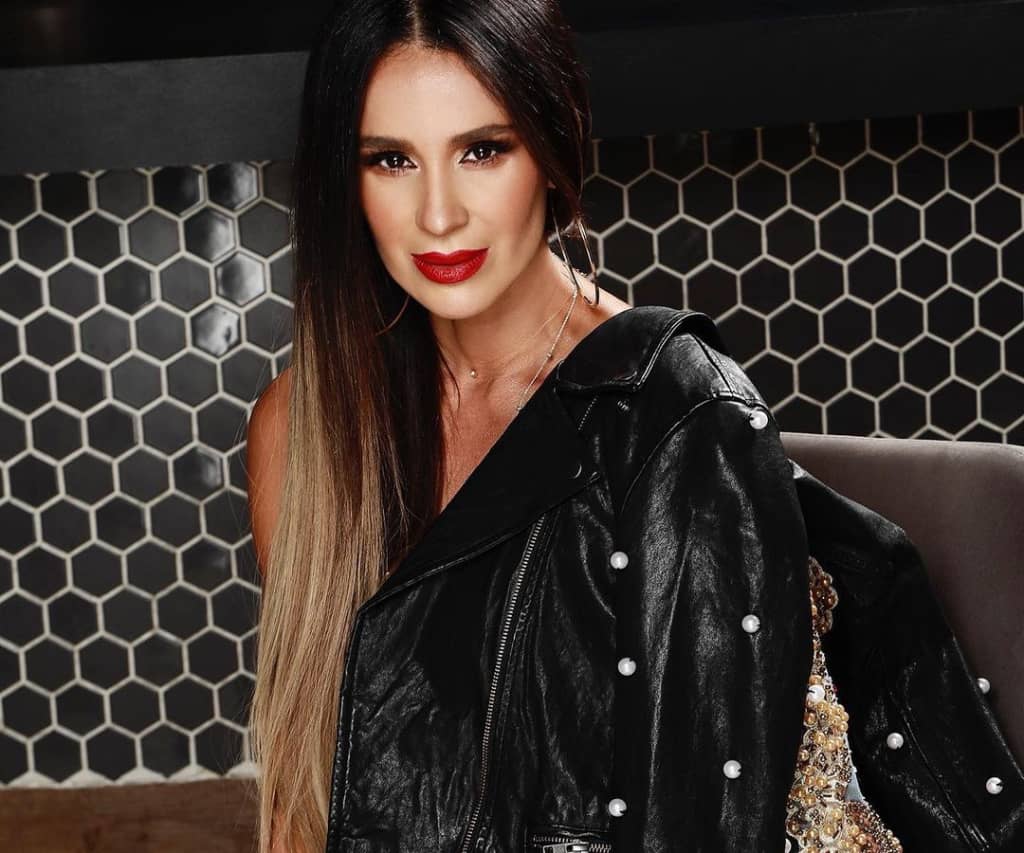 In 2001, she also performed a role of Micaela Fernandez in Amantes del Desierto and worked as Grazzia Fornate in Tv series La – Venganza.
Catherine's television project for the year 2004–2005 was Te Voy a emsemar a querer where she performed the role of Deborah Buenrostro. From 2005–2006, she worked in Decisiones.
While in the year 2006, Catherine also worked in another television series named Tierra de Pasiones.
In 2007–2008, she worked in Pecados ajenos and the name of her character in this TV series is Ines Valleja. Sin Denis no hay Paraiso is her other project.
In 2010, Catherine worked in Do nde data Elisa? And in this project, she played the role of Cecilia Altamira.
Her other television project was La Case de la, where she entertained her fans with a tv-series character named Ignacia Confe. While in 2014, she also work in Peina De Cra Zones.
Post Popularity
Catherine also worked in Sin Seos Si hay Paraiso and played the role of Hilda. People from all around the world love and appreciate her role as Hilda.
La Fan was her television project of the year 2017 and the name of her role in the project was Isabel Pinzon.
In 2019 Catherine worked in El final del Paraiso.
In the year 2022, she worked on two television projects named Dark Desire and La Mujer de mi Vida where she played the role of Lys Antoine and Marcela Gimenez Mello.
In her successful acting career, she also won various awards for her acting. She was nominated in Tv Y Novals Award Colombia for being the favorite supporting female actress.
She also won the award in Las Juanas. While in 1998, Catherine was nominated for the Best Actress Award by the Colombian Television Awards.
Catherine Siachoque Personal life
Catherine Siachoque married Miguel Varoni in 1999. He is also the most famous director, producer, and actor of Colombo and also the son of famous actress Teresa Gutierrez.
There is a long history of their relationship. Catherine met Miguel in 1996.
Their first meeting occurred on the set of Las Juanas for the very first time where both of them were playing roles in the series.
They continued dating each other for almost three years and finally, they married in 1999.
Miguel is almost 8 years older than Catherine. They also work together on some television projects like Te Voy an ensenar a querer and La Casa De Al Lado.
Also Read: Who is actress Anna-Maria Sieklucka?
Catherine Siachoque Net worth
Catherine Siachoque's net worth is almost$ 12 Million US Dollars in 2022. This is an estimated amount as she didn't reveal anything about her net worth.
It has been calculated through different analyses and sources.
Catherine's only source of income is her acting career. It is not clear whether she is doing some business or not.
Most probably, she is associated with different brands or companies for promoting them on her social media handles.
Also Read: Who is actress Nanci Chambers?
Social Media Appearance
Catherine Siachoque is a very popular actress at Columbia. She holds millions of followers behind her. She is quite active on different social media platforms.
Catherine loves to upload her pictures and wants to engage with her audience. Her pictures are liked by many.
There is upheave in her followers with the passage of time.
Her social media stats are the following:
Instagram: More than 4.8 Million followers
Facebook: More than 4.7 Million followers
Twitter: More than 7.551 Million followers
So, now you have successfully completed reading the biography of this amazing actress. Please share your feedback and opinions regarding this article by Catherine Siachoque. We will be very thankful to you.
Next Read: Who is Maluma – famous singer?