Who is Catriona Gray?
Catriona Gray is a renowned Filipino-Australian model, singer, beauty queen, television host, youth advocate, and arts ambassador best known for having been crowned Miss Universe 2018.
She is the fourth Filipina to win the Miss Universe competition. Previously, Gray was crowned Miss Universe Philippines 2018 and Miss World Philippines 2016.
Gray is currently working in an organization called Young Focus Philippines in Tondo, Manila since May 2016.
She is also working in other organizations like Love Yourself Philippines and Smile Train.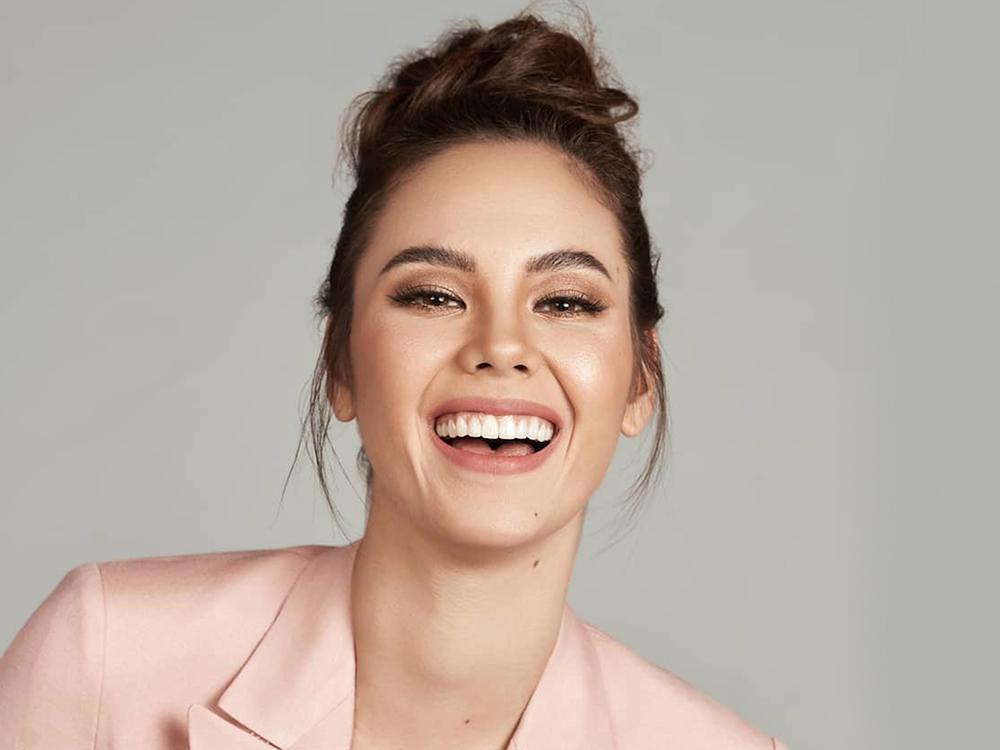 Early Life of Catriona Gray
Catriona Gray was born on January 6, 1994 in Cairns, Queensland, to an Australian father of Scottish descent, Ian Gray, and a Filipina mother, Normita Ragas Magnayon, from Oas, Albay.
Gray is reportedly named after her paternal grandmother, Catherine Gray (née Ross), an immigrant to Western Australia from Scotland in 1952, and Elsa Magnayon (née Ragas), her maternal grandmother from Oas, Albay, Philippines.
Gray was a student at Trinity Anglican School in Cairns where she was a house captain and a school chorister.
She received a graduate certificate in music theory from Berklee College of Music in Boston, Massachusetts.
In addition, she obtained a certificate in outdoor recreation and a black belt in Choi Kwang-Do martial arts.
Furthermore, Gray was the lead singer of her school's jazz band; she also starred in local productions of Miss Saigon.
She portrayed the young Charley on the teen-oriented show Click in 2002. After graduating from high school, she moved to Manila where she worked as a commercial model.
Catriona Gray Career
Her foray into the world of pageantry began in 1999 when she won Little Miss Philippines in Sydney at the age of five
On 2 October 2016, Gray was crowned Miss World Philippines 2016, After winning the national competition, Gray competed at Miss World 2016 held in MGM National Harbor, in Oxon Hill, Maryland, the United States where she was placed in the Top 5.
On 8 January 2018, Gray submitted her application to Binibining Pilipinas to officially join the 2018 national pageant.
Eight days later, Binibining Pilipinas national director Stella Araneta confirmed that Gray will be officially competing at the Binibining Pilipinas 2018 pageant.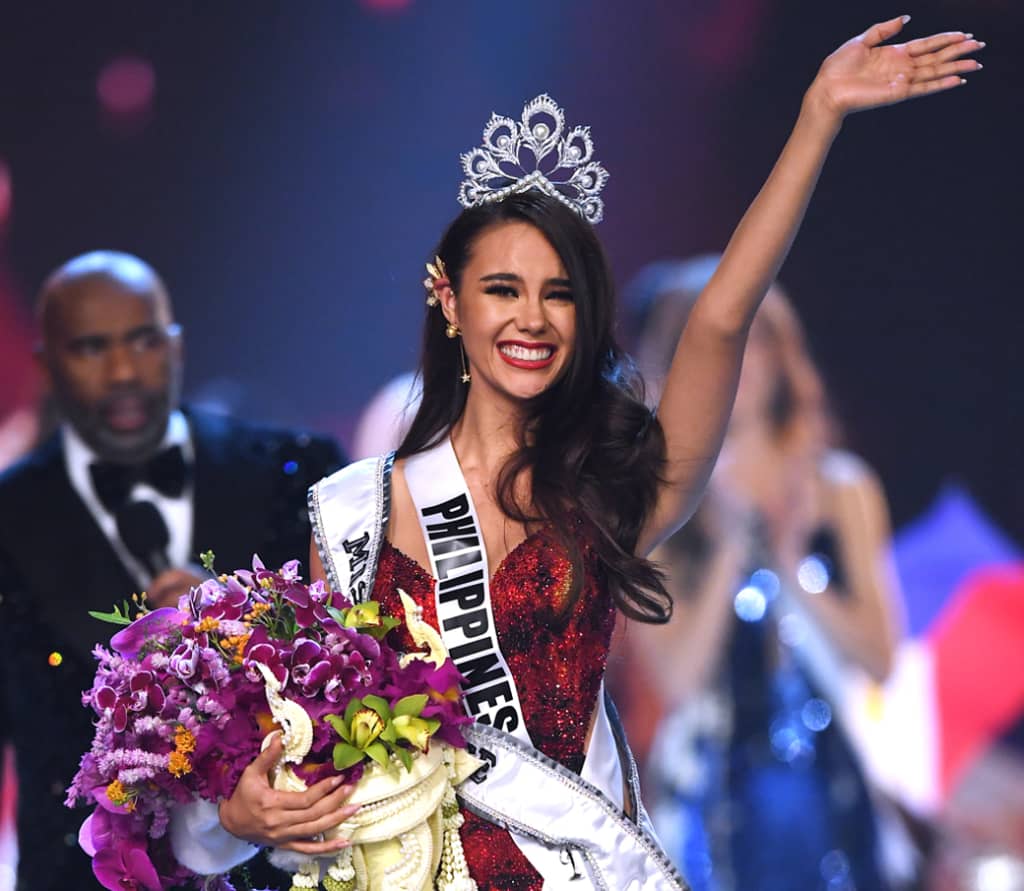 During the national costume competition, Gray wore a Muslim princess attire from Mindanao and bagged the national costume award.
On 18 March 2018, she was crowned as Miss Universe Philippines 2018 by the outgoing titleholder Rachel Peters
In Philippine beauty pageant history, Gray is the first Filipina to represent the country in both the Miss World and Miss Universe competitions, and the second to represent the Philippines in two major international pageants, the first being Carlene Aguilar in 2005.
At her national competition, United States Ambassador to the Philippines Sung Yong Kim asked the following:
"After the devastating war—Marawi is now on its way to recovery, what will be your message to the young women of Marawi?"
Rise to Fame
On June 9, 2019, Gray-crowned Gazini Ganados as her successor at the Binibining Pilipinas 2019 pageant held at the Smart Araneta Coliseum in Quezon City, Philippines.
Gray represented the Philippines in the 2018 Miss Universe competition on 17 December 2018 held at IMPACT Arena, Muang Thong Thani in Nonthaburi Province, Thailand.
At the end of the event, Gray won the competition and was crowned by her predecessor, Demi-Leigh Nel-Peters of South Africa.
She is the fourth Filipina Miss Universe after Gloria Diaz in 1969, Margie Moran in 1973, and Pia Wurtzbach in 2015.
On 20 December 2018, Gray made a courtesy call with President Rodrigo Duterte at the Villamor Airbase in Pasay
On 12 December 2019, Gray signed with ABS-CBN Books, on which she will release her book, conquering the Universe, but the release is delayed due to the COVID-19 pandemic.
On 6 January 2020, Gray became a temporary guest co-host on the ABS-CBN variety show, its Showtime, in celebration of her 26th birthday on that day.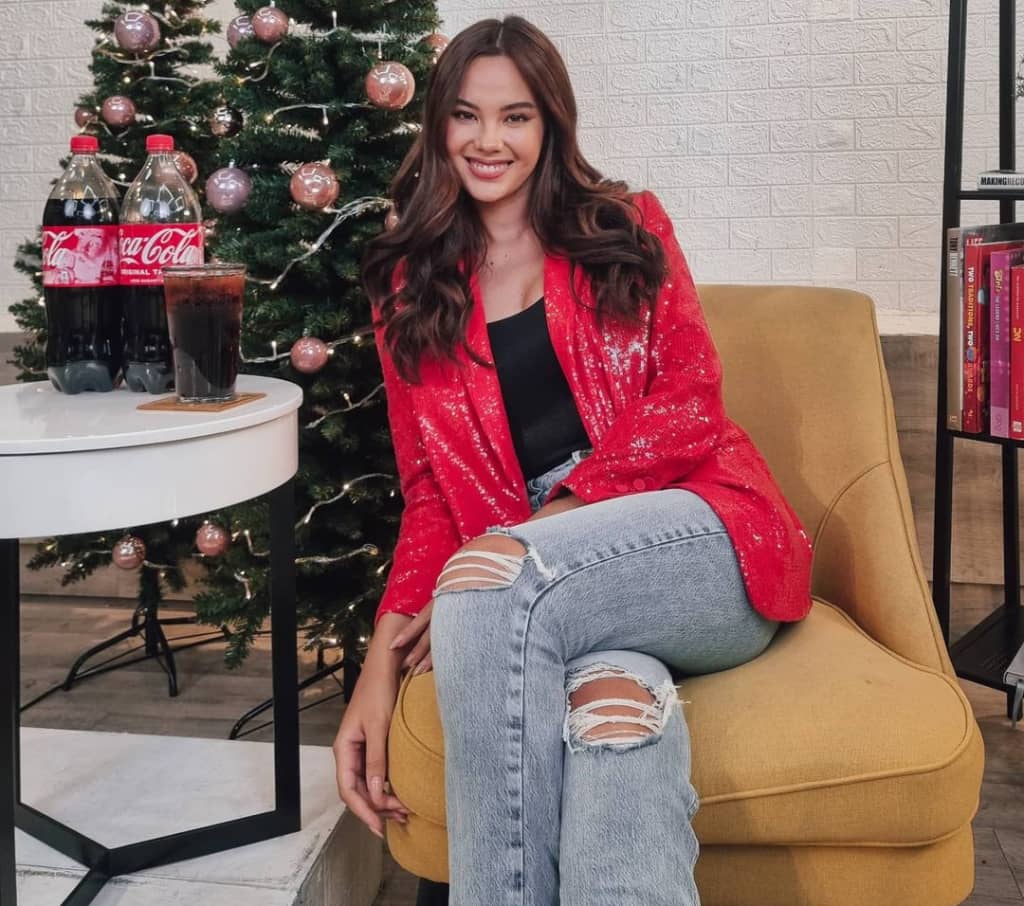 On 14 January 2020, Gray met a Filipino Rapper, Matthaios, who sang the trending OPM song named after her, in person. The song was released on 1 December 2019, just 8 days before the ending of her reign.
On 6 September 2020, Gray became the newest ambassador of the Philippine Red Cross during the COVID-19 pandemic.
On 18 November 2020, Gray served as a judge in the Miss Universe Colombia 2020 pageant.
On 19 April 2021, Gray released her music video of her duet cover of Angel of Mine with R&B singer, Jay R.
On 28 May 2021, Gray released her version of R.Y.F or Raise Your Flag, while the Nu-Disco version is released on 21 July 2021.
On 11 July 2021, Gray and Nicole Cordoves co-hosted Binibining Pilipinas 2021, the first pageant in the Philippines with all-female hosts, earning critical acclaim.
On 8 October 2021, Gray released her first-ever self-written song, Love Language, while the music video was released on 19 November 2021.
On 16 October 2021, Gray and Zozibini Tunzi co-hosted the Miss South Africa 2021 pageant in Grand Arena, Cape Town, South Africa.
She became the host and performer of the TV5 variety show, Sunday Noontime Live. She served as a judge in the sixth season of the AXN reality series, Supermodel Me.
Also Read: Who is Miss-Universe 2020, Andrea Meza?
Catriona Gray Personal Life
Catriona Gray is living in a relationship. Catriona is currently in a relationship with her boyfriend Sam Milby, a Filipino-American actor, musician, guitarist, model, recording artist, and businessman.
The couple began dating on 23 May 2020. Previously, she dated Clint Bondad and is rumored to have dated DLSU player Jordan Bartlett in 2019.
However, she has intended to stay single during her one-year reign as Miss Universe. Furthermore, she has been successful in maintaining a good profile and also not involved in any kind of controversial act.
Catriona Gray Net Worth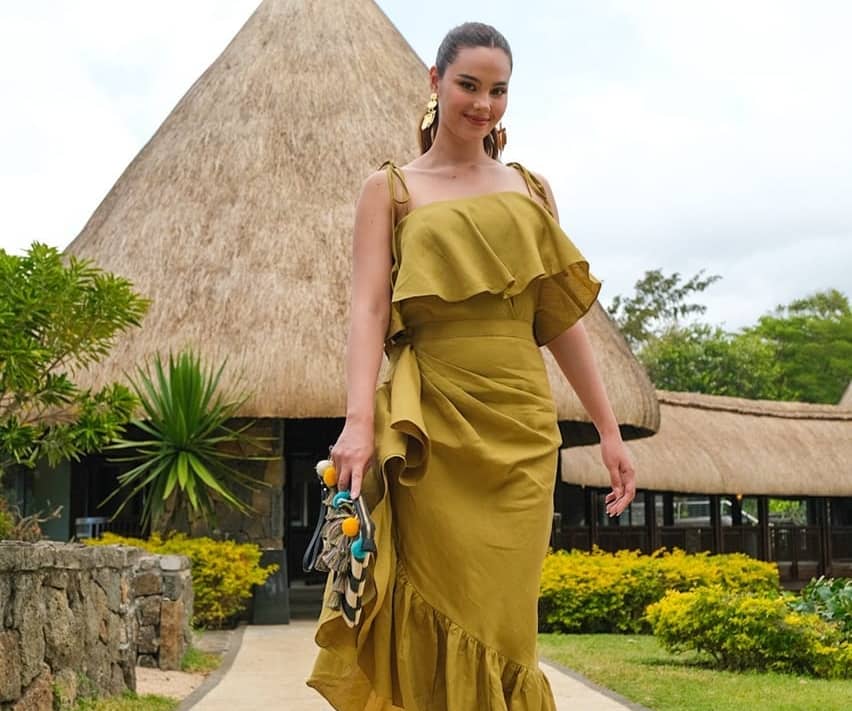 Catriona Gray has a net worth of $5 million USD. This includes her assets, money, and income. Her primary source of income is her career as a Model, Singer, and Beauty Pageant Titleholder.
This includes her assets, money, and income. Through her various sources of income, she has been able to accumulate good fortune but prefers to lead a modest lifestyle.
However, this section is under review, we will update you when details about her net worth are revealed.
Also Read: Who is actress Anna-Maria Sieklucka?
Social Media Presence
Social media presence is not a barometer if a candidate will be an effective titleholder, but it is an indication of her power to wield and command attention.
To say that social media has no bearing on the scores is a truth but it is naïve to think that no judge has not and wouldn't have seen or felt the girls' presence in social media one way or the other.
Social media is a way to sneak over the ladies' authenticity and genuineness.
For a couple of weeks, Catriona successfully achieve to get massive attention as well as Social media following on Facebook, Instagram, Twitter, and YouTube with thousands of dedicated subscribers.
The Bottom Line
In February 2020, the Philippines' National Commission for Culture and the Arts (NCCA) designated Catriona Gray as the agency's Ambassador for the Arts.
Gray was named ambassador yet again in 2021, and was announced as host for "Kultura 101," an NCCA Web Series where Gray said she would "share [her] passion for aspects of Filipino culture whether it be our textiles, our dances, and our food."
Gray was also named an Ambassador for Indigenous Handicrafts by the Philippines' Department of Trade and Industry in July 2020
Gray's advocacies over the years have focused on women's rights as well as cultural promotion, particularly through the "One Town, One Product" (OTOP) project of the Philippines' Department of Trade and Industry.
Next Read: Who is Delphine Wespiser?