Charles Wade Barkley is a former professional basketball player who is currently affiliated with the 'Inside the NBA' television show as one of its hosts.
Regarded as one of the National Basketball Association's most dominant players, Barkley played professionally for 16 years, during which he appeared as part of three different NBA teams: Philadelphia 76ers, Phoenix Suns, and Houston Rockets.
Though a famous personality, he has lived an extremely private life.
In this article, we will discuss all Charles Wade, his wife, his children, his team, and many more.
Read on to find out!
Who is Charles Barkley?
Charles Barkley is an American former professional basketball player who is a television analyst on TNT.
Nicknamed "Sir Charles", "Chuck", and "the Round Mound of Rebound", Barkley played 16 seasons in the National Basketball Association for three teams.
Though shorter than the typical power forward, he used his strength and aggressiveness to become one of the NBA's most dominant rebounders.
He was a versatile player who had the ability to score, create plays, and defend.
Barkley was an 11-time NBA All-Star, an 11-time member of the All-NBA Team, and the 1993 NBA Most Valuable Player (MVP).
He was named to the NBA's 50th and 75th-anniversary teams.
Charles Barkley Age
Charles Barkley was born on February 20, 1963. He is 60 years old as of 2023.
Charles Barkley Wife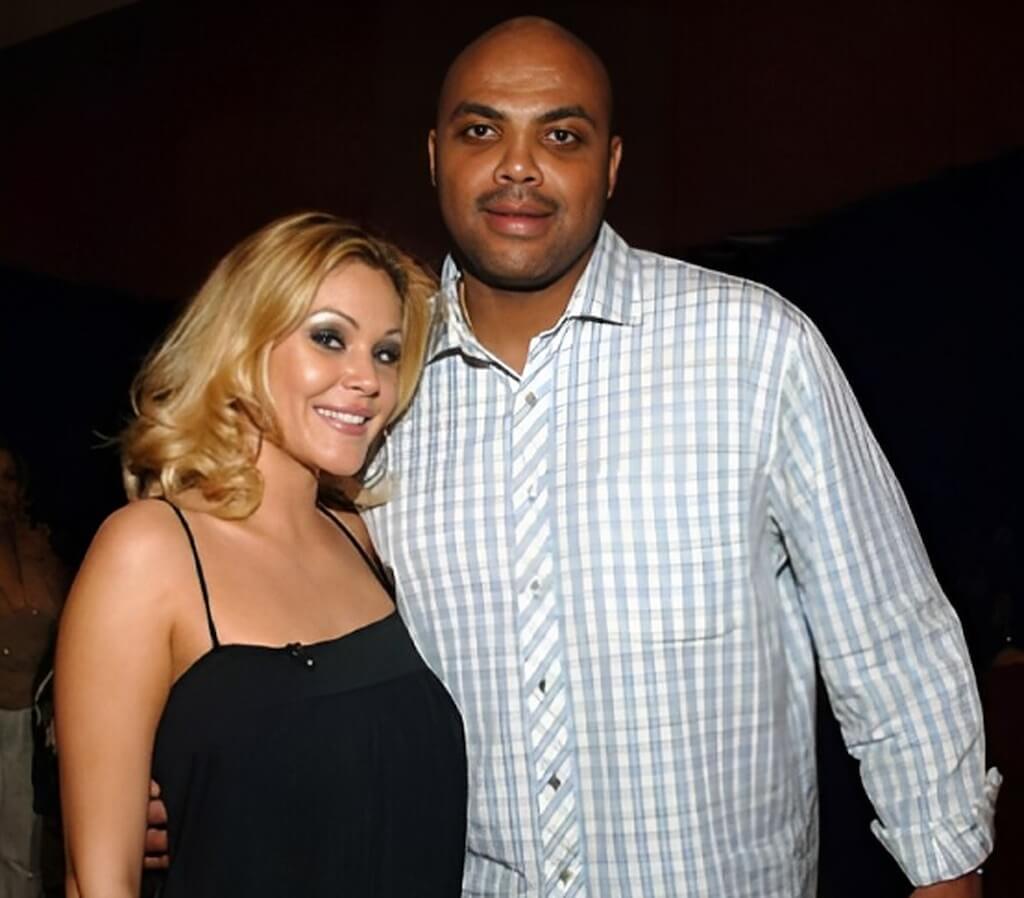 Charles Barkley dominated in the NBA for 16 seasons and then took up a TV analyst role for TNT after his retirement.
However, unlike most star kids and star wives, his family leads a relatively private life.
He has been married to Maureen Blumhardt since 1989 and has one child named Christiana Barkley.
They met in Pennsylvania in the 1980s, back when Chuck was a star with the Philadelphia 76ers and Blumhardt was working as a legal aid and a part-time model.
Both lived in Bucks County, Pennsylvania, at the time and tied the knot in 1989; their daughter Christiana was born the same year.
They met in a Pennsylvania restaurant called City Avenue and fought against all odds to have an unconventional interracial marriage in the 1980s.
They have managed to keep their relationship private, making only occasional public appearances.
Barkley has no social media presence, while Blumhardt has a humble 2.2K followers on Twitter.
Charles Barkley Kids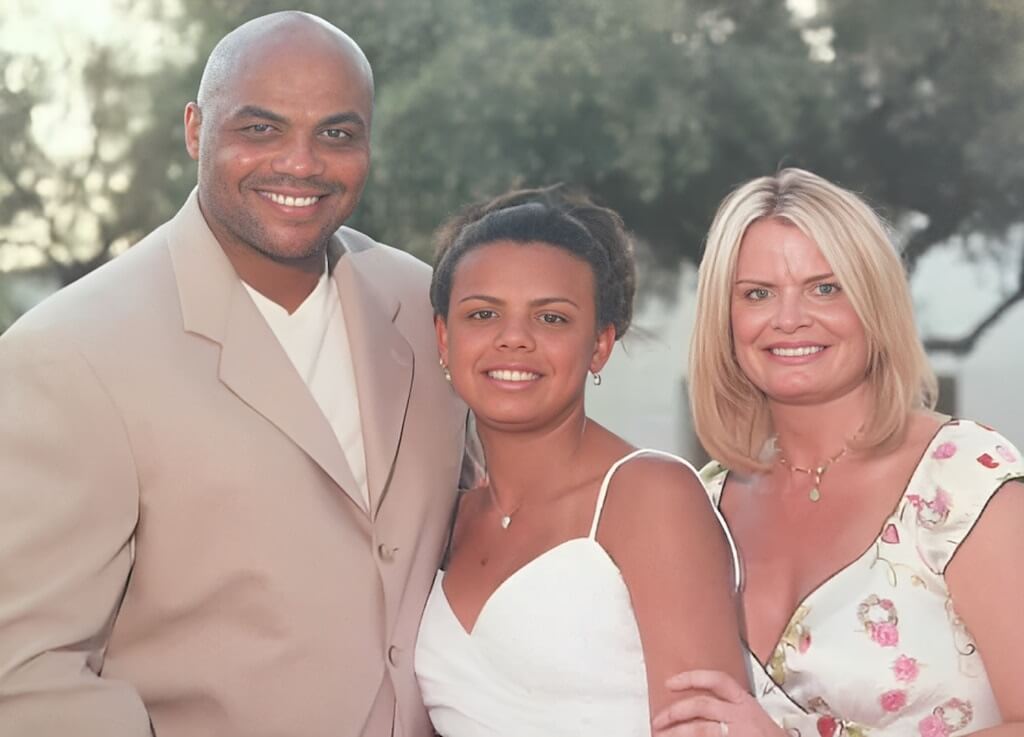 Charles Barkley met Maureen Blumhardt in the late 1980s and fell in love with her shortly after.
The couple married in 1989 and have been together ever since.
They have one child, and her name is Christiana. Christiana Barkley was born the very year her parents married.
Their daughter got married in March 2021, and Barkley was quite excited about it.
He was absent on Inside the NBA on TNT and talked about it a lot on the show.
Christiana married Ilya Hoffman, the founder of the tech company DemandByte.
Hoffman reportedly didn't know much about her superstar father at the time.
Also Read: Brent Owens Chef Biography
Charles Barkley Net Worth
Charles Barkley is a retired professional basketball player and current television sports analyst who has a net worth of $60 Million.
In the previous year, he had an estimated net worth of about $50 Million
Charles Barkley's net worth would be much higher, but he admittedly blew an estimated $10-30 million during his lifetime gambling.
Both during and after his professional playing days, Charles has been a popular brand endorser, regularly appearing in commercials for a number of major brands.
He has earned tens of millions from endorsements with companies like Nike, FanDuel, T-Mobile, McDonald's, Dick's Sporting Goods, and Right Guard.
Also Read: Rico The Giant Biography
Charles Barkley Teams and Stats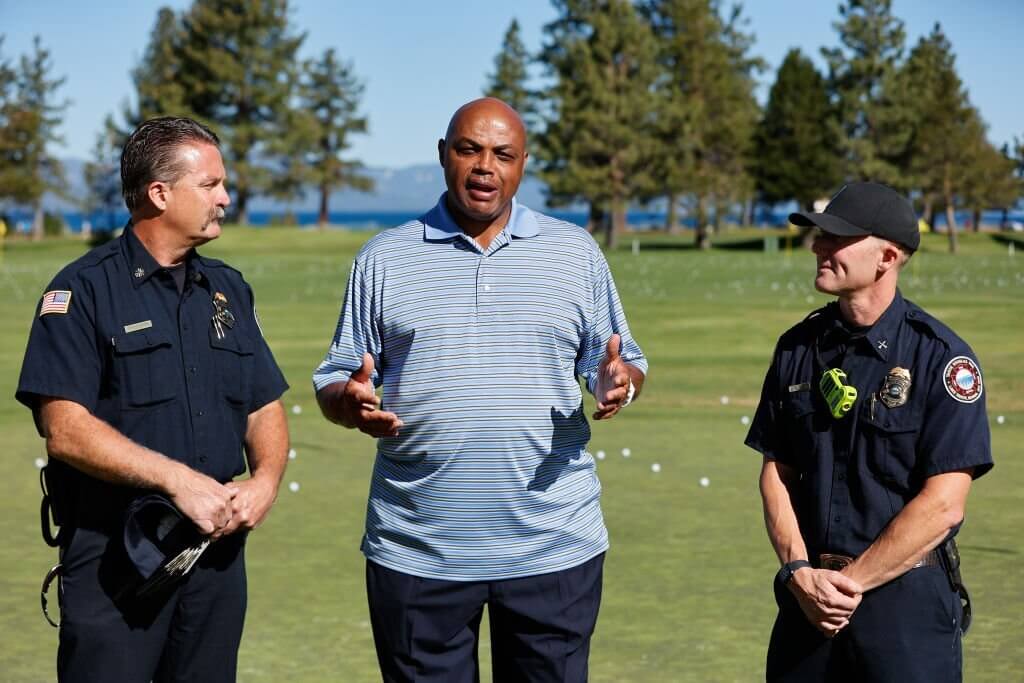 Charles Barkley left Auburn in his junior year and was drafted as the fifth pick in the first round of the 1984 NBA Draft by the Philadelphia 76ers. By the 1986-87 season, he was the team leader, and the following season he became the Sixers' franchise player.
He played in six all-star games during his time with the Sixers and was named MVP for two of them. Barkley's eight seasons in Philadelphia made him a household name and at this point, he even had his own signature shoe line with Nike.
In July 1992, Charles was traded to the Phoenix Suns. He averaged 25.6 points and a career-high 5.1 assists per game, which led the Suns to an NBA-best record.
He was awarded Most Valuable Player almost immediately after being traded, just the third player ever to have achieved the title so soon after being traded, and qualified for his seventh All-Star Game.
Severe back pain cut his time with the Suns short, and he announced that the 95-96 season would be his last in Phoenix.
During his tenure, Barkley had led the team in rebounds, steals, and scoring, and accomplished All-NBA and All-Stars honors, along with a career-high .777 free throw shooting.
In 1996, Charles was traded to the Houston Rockets, and it got off to a rough start.
He was suspended for the season opener for a fight with Charles Oakley during a preseason game.
He continued to battle severe back pain and had to miss fourteen games out of 67.
He did, however, become the team's second-leading scorer. The Rockets ended the season with a 57-25 record and advanced to finals, to be defeated by the Utah Jazz.
Still plagued with injuries and pain, the 1999-2000 season proved to be his final year in the NBA. On April 19, 2000, he walked off the court to a standing ovation, immediately retired, and ended his 16-year Hall of Fame career.
So this is all you need to know about Charles Barkley. Thank you for reading this article about him. Do add your thoughts and comments below.
Next Read: Rico The Giant Biography