Charlie Puth is an American singer, songwriter, and record producer. His initial exposure came through the viral success of his song videos uploaded to YouTube.
Puth initially signed with the record label 'eleveneleven' after performing on The Ellen DeGeneres Show, while song writing and producing for other artists.
Let us take a look into the colourful life of this super star. It has struggle, success and riches written all over it.
Charles Puth Profile Summary
Name
Charles Puth
Birth Date
2 December 1991
Birth Place
Rumson, New Jersey
Age
31 Years Old
School
Holy Cross School
Height
Feet & Inches: 5'11''
Centimeter: 180cm
Meter: 1.8m
Weight
Kilograms: 74kg
Pounds: 163Lbs
Net Worth
$20 million
Profession
Pop Singer, Songwriter
School
Holy Cross School, Forrestdale Middle School
College
Berklee College of Music
Father
Charles Puth
Mother
Debra
Marital Station
In a Relation
Girlfriend
Brooke Sansone
Nationality
American
Who is Charlie Puth?
Charles Otto "Charlie" Puth is a popular American pop singer and songwriter. He started gaining fame by posting his original songs and covers to his YouTube channel.
After his talents were exposed to the world, he was signed in by Ellen DeGeneres for a record label, which led to the start of his official career.
His debut studio album was released in January 2016 by the American record label Atlantic Records.
Even though it received negative reviews from critics it peaked at number 6 on the Billboard 200 published by the 'Billboard' magazine. A deluxe edition was also released in November which contained three additional songs.
Puth wrote, co-produced as well as sang the hook-on Wiz Khalifa's hip-hop anthem 'See You Again,' included in the soundtrack of the motion picture 'Furious 7.'
It became a huge hit, reaching the No. 1 spot in nearly 90 countries worldwide.
The song also reached No. 1 on the US Billboard Hot 100, Shazam, iTunes and Spotify, undoubtedly becoming one of the most important works of his career.
Early Life of Charlie Puth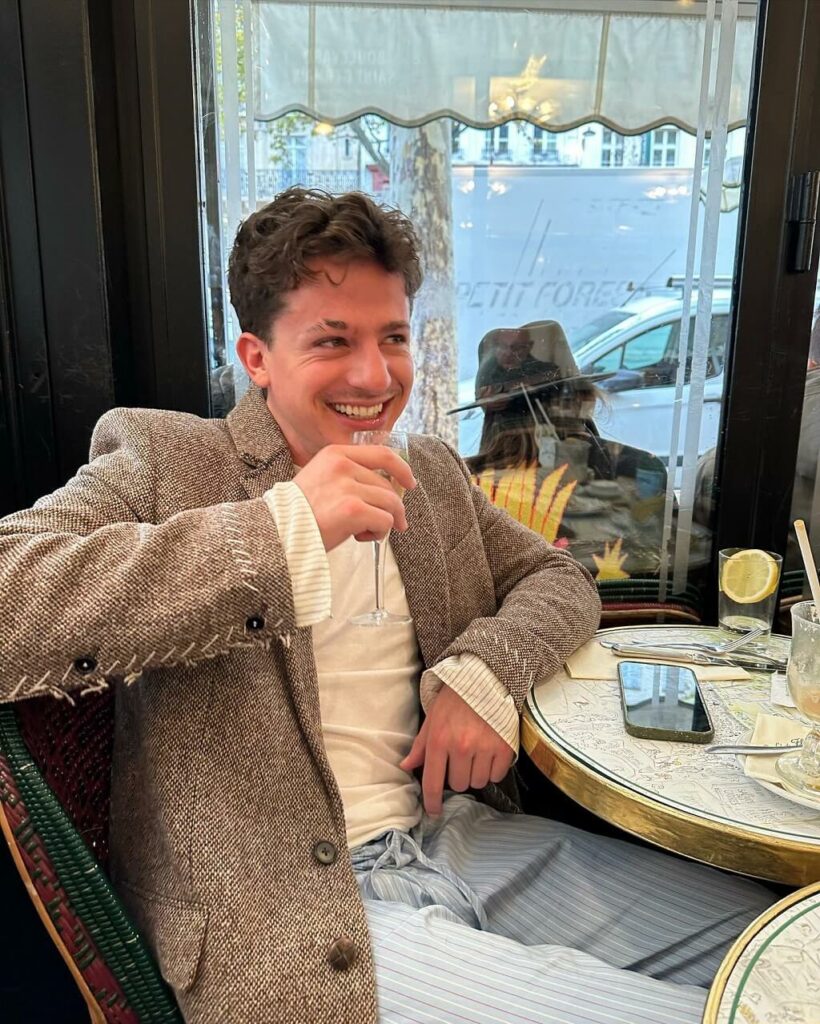 Charlie Puth was born on 2 December 1991, in Rumson, New Jersey, in the United States. He is 31 years old as on 2023.
His mother is Debra, a music teacher who has also written commercials for HBO, and his father is Charles Puth, a builder and real estate agent.
They have three children, Charlie being the oldest one. When he was only two years old, he survived a near fatal dog bite incident. However, his right eyebrow received a permanent scar.
He attended the Holy Cross School and Forrestdale Middle School before he finally graduated from the Rumson-Fair Haven Regional High School in 2010. During his school days he started playing the piano.
Along with his regular schooling he attended the Manhattan School of Music Pre-College as a jazz piano major and a classical studies minor.
With a major in music production and engineering, he finished his graduation in 2013 from the Berklee College of Music.
Wanted to be jazz player
According to Puth, he initially wanted to be a jazz player, but because of his parents who had an immense interest in pop, he started developing an interest in pop as well.
He recorded and produced his own Christmas album when he was only in the sixth grade. By selling copies door to door in his town, he made $600, which he donated in the local church.
Shortly after that, he started writing songs of his own and posted them to YouTube along with covers of other popular songs.
According to Puth, his family background is not wealthy and during his childhood, his family had to struggle to make both ends meet.
He has expressed gratitude to his parents who worked hard to help him pursue his musical goals.
Being not only a vocalist but also a producer, a songwriter, and an instrumentalist, Puth is definitely a multitalented celebrity.
Charlie Puth Career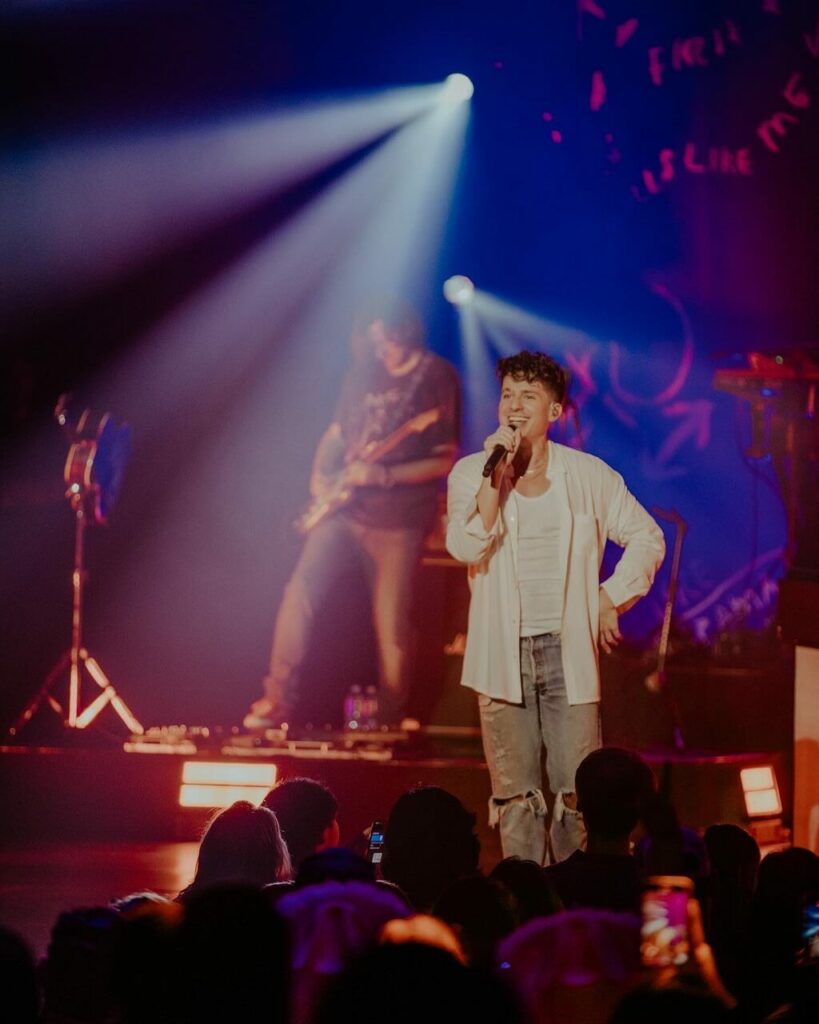 He achieved success by uploading his song videos on his YouTube channel. Charles Puth originally signed with the eleveneleven record label. Later, he played on The Ellen DeGeneres Show.
He started collaborating on songs and albums for other artists, including Selena Gomez, Lennon Stella, and Little Mix. Charles Puth also created lite solo material and covers of popular songs.
He decided on a solo career. The records label such as Atlantic Records and Artist Partners Group finally explored the artist and released his debut single, "Marvin Gaye" (starring Meghan Trainor) in 2015.
In the same year, he released his single "See You Again", which he co-wrote, co-produced, and played with Atlantic label-mate Wiz Khalifa, an American rapper for the Furious 7 soundtrack as a memorial to actor late Paul Walker.
It topped number one on the US Billboard Hot 100 for 12 non-successive weeks. He received worldwide recognition after the success of "See You Again" and for multiple following releases.
The following single, "One Call Away" reached number 12 on the Billboard Hot 100.
Later, Charles Puth released his debut studio album, Nine Track Mind with its two singles "One Call Away" and "We Don't Talk Anymore" (starring Selena Gomez) in 2016.
To lead commercial success despite negative reviews from critics. The singles topped number 12 and number 9 on the Billboard Hot 100.
He released two songs, "Attention" and "How Long", which topped number 5 on the Billboard Hot 100.
Charlie Puth Personal Life
From Charlotte Lawrence to his "We Don't Talk Anymore" duet partner, Selena Gomez, the singer has been romantically linked to his fair share of talented celebrities.
On Dec. 2, his 31st birthday, Puth went Instagram official with his new girlfriend, Brooke Sansone, a few months after confirming he was in a secret relationship.
Puth has previously shot down false relationship rumors including the ones about Meghan Trainor and Hailee Steinfeld.
The "Left and Right" crooner sings a lot about love and is open about working his real-life memories and heartbreaks into his music.
Also Read: Wells Adams Biography and Life Story
What is Charlie Puth's Net worth?
Charlie Puth has a net worth of $25 million as of 2021. He has been active in this industry for almost a decade.
His estimated net worth in 2022 was $20 million and he has an annual income of $5 million.
Charlie Puth started his journey as a social media star and today he is one of the best record producers out there. He has earned over $10 million as a singer and songwriter.
In 2015 Charlie paid $1.9 million for a home in the Hollywood Hills. He tried to sell this home in 2018 for $2.2 million.
Charlie ultimately accepted $1.8 million. In December 2009 Charlie paid $9 million for a home in the Trousdale Estates area of Beverly Hills.
Charlie Puth is the owner of a recording studio that came with a price tag of $11 million. He currently lives in his Hollywood Hills house that came with the price tag of $5 million.
Apart from the Hollywood Hills house Charlie Puth has property in Beverly Hills and the Malibu Beach area of California.
Also Read: Lanie Gardner Singer Biography
Charlie Puth Height and Weight
He is a charming singer with a towering height of 5 feet 11 inches which is equal to 180 cm or 1.8 m. The weight of Charlie Puth is 74 kg which is equal to 163 lbs in pounds.
He has a cool hairstyle with dark brown color hair and sharp wide hazel color eyes. Charlie Puth is very handsome young man.
Hope you enjoyed this article. Share with us your valuable feedback in the comments section below.
We will soon be back with a new personality and till then you keep up your reading.
Next Read: Joel Michael Singer Biography