Imagine living your life in the cold harsh climate of Alaska. It's the place where polar bears can comfortably reside, not humans though.
This is the story of a person who was a hunter in the Alaskan cold and his amazing survival instincts.
Read about his memorable journey from the Alaskan cold desert to being popular in Tv shows. Obviously, he has become a famous personality now!
Who is Chip Hailstone?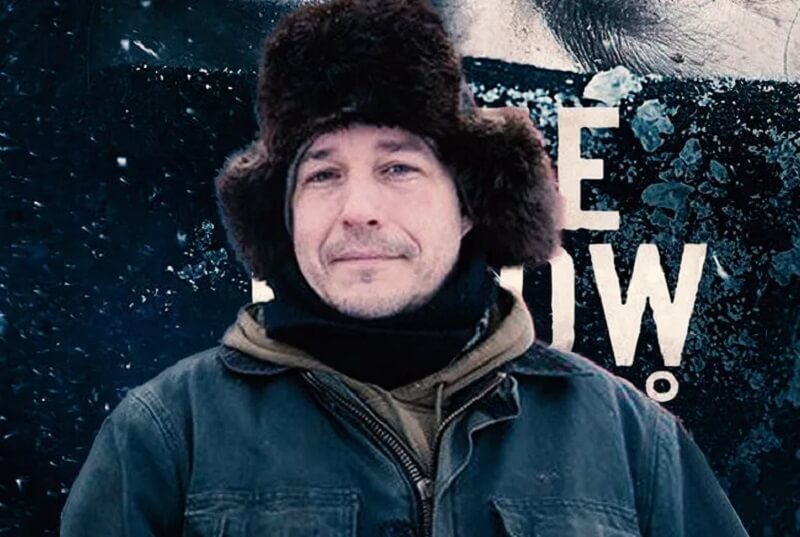 Chip Hailstone is an American hunter or animal trapper along with his family of hunters. He has become a popular TV star.
He and his family had appeared in the National Geographic reality TV series Life Below Zero. He is known for surviving the harsh Alaskan climate and his story premiered in 2013 and has 18 seasons.
His family basically thrives in such frigid conditions where no basic amenities are available. A reality that even the brave hearts amongst us would fail to do.
Early Life of Chip Hailstone
Chip Hailstone whose full name is Edward V Hailstone was born on 5th March 1969 in Kalispell, Montana. His age is 53 as of the year 2022. A Pisces by birth.
His father's name is Daniel Hailstone and his mother is Mary Lois Hailstone. He even has a brother whose name is not known.
He currently resides in Alaska, USA. It is not really known whether he attended school or not.
However, his father taught him useful techniques such as fishing, hunting, and even craft making. These skills would later make him what he is today.
Chip Hailstone's first visit to Alaska was in 1988 at the age of 19. It was an initial tour but later became their permanent settlement.
He settled down near Kobuk River in Noorvik and started a life of hunting animals such as walrus, fish, wolves, seals, and bears.
Chip Hailstone Career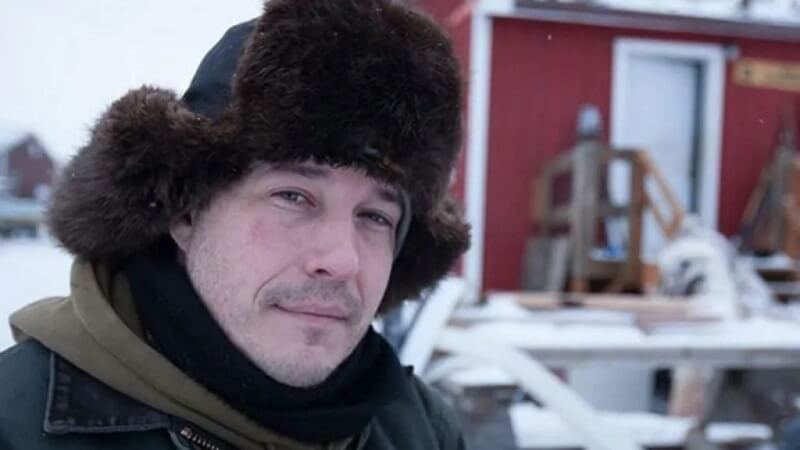 Chip Hailstone is a trader in fish and hunted animals in their Alaskan village. A professional hunter, animal trapper, and a skin harvester of animals.
He and his family gather their living and usually they sell off their excess in a kind of barter system.
His tough life in Alaska made him famous though. BBC selected him and a few other people who were in that region to show their survival in the wilderness in real-time.
The documentary Life Below Zero made him a famous personality on TV. It also featured his entire family, his daughters, two sons, and his darling wife.
Life Below Zero got two Emmy Awards in the year 2016 and 2017. They got these for the best outstanding cinematography and the best reality show telecasted live.
Chip Hailstone became even more famous when he was sentenced to a 5-year jail term. He had purposefully filed a false case for which he was later found guilty.
He accepted his mistake and then moved forward with his life. His family accepted him still and he lives in Alaska with them.
Chip Hailstone Personal Life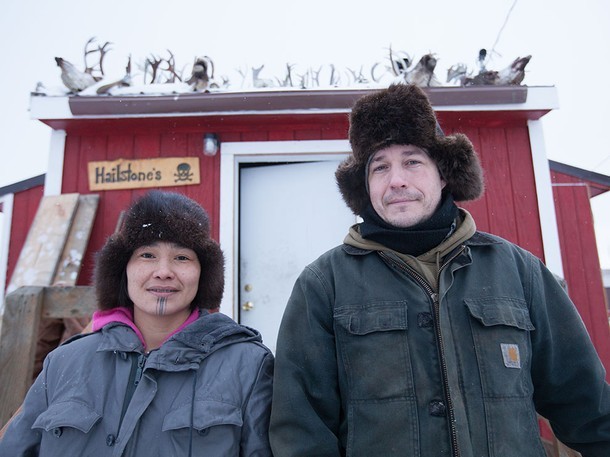 A fervent personality who loves staying in the wilderness shows his love for nature. It is a reason for his settlement in Alaska with his family.
He and his family love the Alaskan village as they love the adventures which its climate provides. Chip likes the thrill of the wild, the lakes, and the forest mountains.
He lives in such places where we cannot even survive for a day. In such conditions, he married his wife Agnes in the mid-1990s.
They have five daughters together and two sons(which may be from any previous relationship) but still they are a loving family who lives and survives together.
A kind and brave father even taught his children all the required skills needed to survive there. However, his family enjoys this nomadic lifestyle.
Yet their daughters do seem to have formal education as they may have completed schooling in their village. Their knowledge can be seen on their reality show.
Chip's wife Agnes is a native Alaskan thus, Chip got to know a lot about their traditions.
They even travel and change places together with the family when living conditions become too harsh. Yet they enjoy this kind of life.
Chip Hailstone's Net Worth
Chip Hailstone's net worth can be estimated to be around $ 2.5 million as of 2022.
He is a trader and hunter by profession which may not help him earn much. In Montana, he did not have much money.
He did make around $ 45-47,000 annually by performing live on the show Life Below Zero.
They do not have any social media accounts to earn money for them. However, their promotional partners do post on their behalf on sites such as Instagram and YouTube.
Physical Appearance
He stands tall at 5 feet 9 inches or 1.76 meters. He weighs around 77-78 kg or 170 pounds.
He has dark brown hair and dark brown eyes with a sturdy build. You can know more about him on Twitter: @HailstoneChip or on YouTube: Chip Hailstone.
The Bottom Line
People willing to seek adventure in the wilderness of Alaska must learn from Chip Hailstones' life lessons.
He has been there for more than four decades and survives in the cold climate, varied terrain, and wildlife of Alaska with his family members.
Let you share your feedback with us about this popular man.