Chloe Cherry is an American adult actress, model, OnlyFans star, TikTok Star, and Instagram star from Lancaster, Pennsylvania.
She started her pornographic career in 2015 with Hussie Models, eventually appearing in over 200 films. She made her acting debut as Faye on the HBO teen drama television series Euphoria.
Also, she is well-known as an actress after her performance in the HBO series Euphoria. Let us take a deeper look into her life.
I am sure you will like her story.
Who is Chloe Cherry?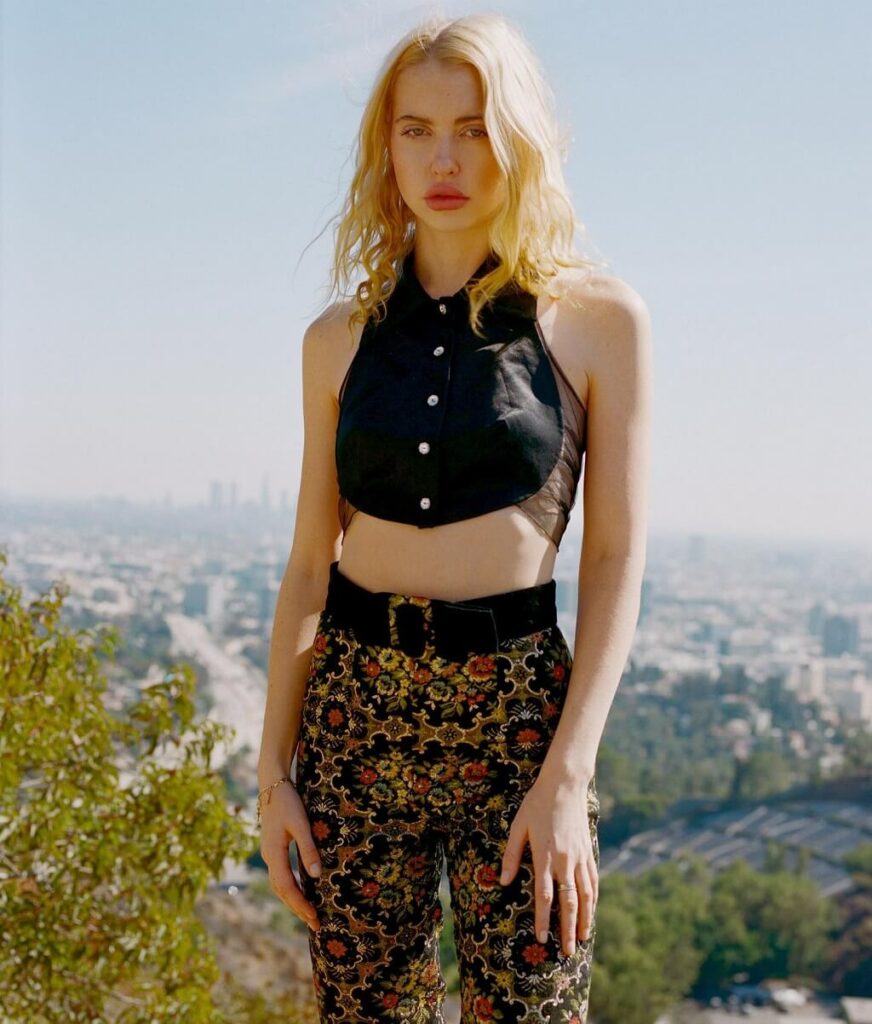 Chloe Cherry, previously known as Chloe Couture, is an American personality who is a model and actress by profession. She has developed her acting career in pornography which she has been maintaining since 2015 along with Hussie Models.
Eventually, she has appeared in over 200 films starting with her acting debut as Faye on one of the HBO television series called Euphoria. Once on 9th March 2022, Chloe Cherry revealed on the podcast Call Her Daddy that she was once suffering from an eating disorder at the age of 18.
She came to know about this when producers on the set of pornographic films told her that she was fat and would have to lose weight. With the help of mental health professionals, she was able to recover from the disorder.
Chloe Cherry Age
Chloe Cherry, born on August 23, 1997, is currently 26 years old as of 2023. Raised in Lancaster, Pennsylvania, she spent her formative years attending schools and colleges in the area.
Early Life of Chloe Cherry
Chloe was born on 23rd August 1997 and as of 2023, she is 26 years old. She was brought up in Lancaster, Pennsylvania, where she spent her childhood while attaining her schools and colleges.
She was often described as very conservative and boring while being a school or college mate. In her high school, she has worked on her school's yearbook, reading the morning announcements and managing the band.
Chloe Cherry Career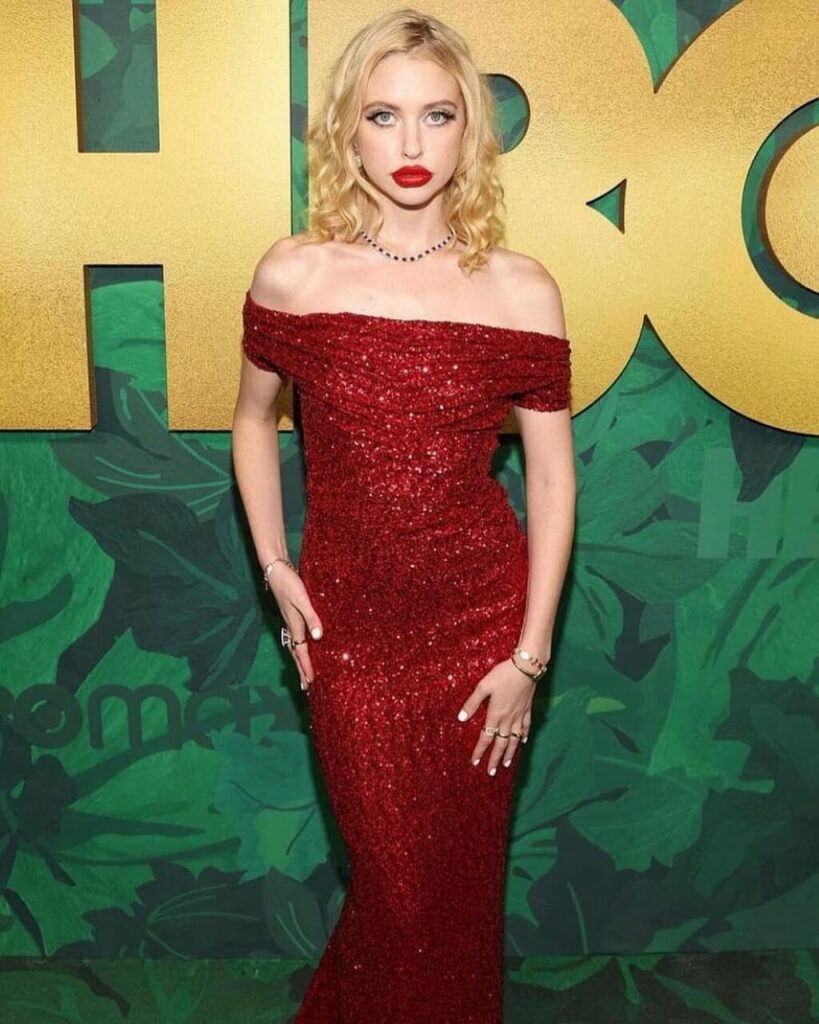 Cherry moved from Lancaster to Miami with the hope of becoming a pornography actress nearly after one week when she turned 18. At that time, she was using her stage name as Chloe Couture.
She soon started getting assignments and signed a contract with a pornographic model agency named Hussie Models. There she was represented by one of her seniors named Riley Reynolds.
Later she moved to Los Angeles and signed another contract with Spiegler Girls. It was in 2017 when she changed her stage from Chloe Couture to Chloe Cherry.
She did that because of the already present name Chloe Couture in the industry.
Hundreds of adult movies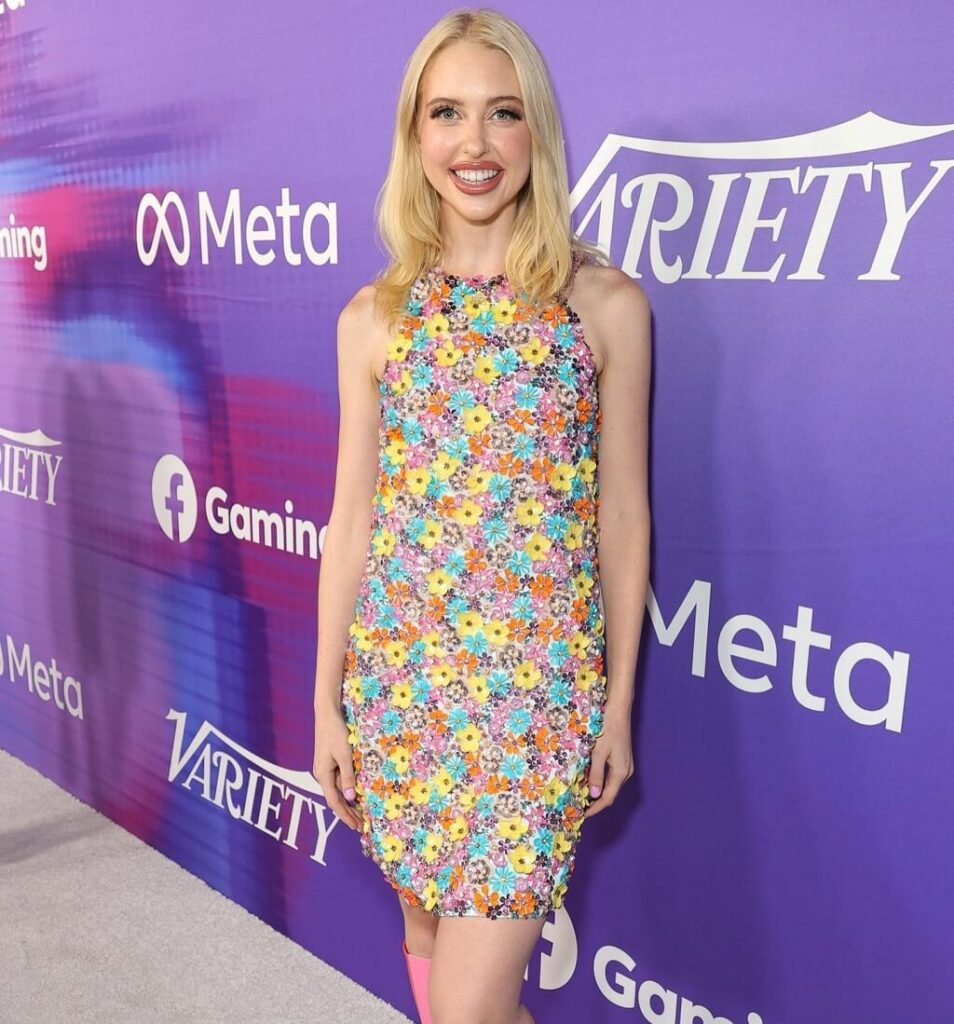 By 2019, Chloe started getting roles and was starred in almost 200 pornographic films. She soon started gaining the limelight of Pornhub.
Because of the pandemic and loss of work, she started working with OnlyFans to sell her pornographic content.
In actuality, Cherry made her acting debut with the HBO teen drama television series Euphoria in the second season. At the same time, she was having a few of the recurring roles of Faye, a drug-addicted personality and a prostitute.
Before appearing on Euphoria, Cheery made a pornographic parody of Euphoria, where she played the role of Jules along with her fellow artists including Jenna Foxx. In January 2022, Cherry signed a contract with a British modeling agency called Anti-Agency London.
She made her debut with the agency in February 2022 where she appeared while walking for LaQuan Smith during New York Fashion Week.
Chloe first came into the limelight when she started appearing on the HBO show called Euphoria, where she is playing the role of Faye- an addicted sex worker.
Chloe plays the role of Faye, who is an addicted sex worker introduced in the 2nd season of Euphoria. She auditioned for her role on Instagram, got selected, and is now being praised for her acting.
Chloe Cherry Personal Life
Chloe Cherry has neither been seen with anyone out of the work nor has she disclosed any clue regarding her romantic or past love life.
The 24-year-old Euphoria actress revealed that she used to date sugar daddies during an appearance on Nick Viall's Viall Files podcast. Cherry said that "having a sugar daddy is kind of like dating except you're dating for different reasons."
In the podcast, she also said "I'm seeing 10 people. Right now, I like to just see a lot of different people so I don't need too much from one person".
She added that "dating multiple people has been the best thing for me to figure out what I want and don't want from another person."
She is assumed to be living a single life for now and has not been involved in any kind of controversy.
Also Read: Clara Paget Actress Biography
What is Chloe Cherry's Net Worth?
Chloe Cherry net worth is estimated at $1.5 Million as in 2023. Chloe Cherry has not disclosed her net worth.
But, seeing Zendaya's (who is also appearing on Euphoria since 2019) payment per episode of Euphoria which is nearly $50,000, we assume that Chloe must be having at least this much in her hand.
Her net worth in 2022 was $1 million. And her approximate annual salary is around $0.5 million.
Also Read: Tori Anderson Actress Biography
Chloe Cherry Height and Weight
Chloe stands at a height of 5 feet and 7 inches which is equal to 1.70m or 170 centimeters and weighs around 58 kg which is similar to 127 lbs.
The young actress and model Chloe is very gorgeous in terms of superficial beauty. Apart from that, she is also a friendly and versatile young lady who can befriend anyone.
Regarding her physical appearance, Chloe has beautiful blue eyes and blonde hair.
According to online media reports, Chloe has undergone plastic surgery for beauty enhancements. She also has ear piercings.
She has not confirmed whether her lips are real or fake or if has she gone through any kind of plastic surgery. It is because she often gets comments that her lips are much bigger which sometimes feels fake to the audience.
She often gets into the headlines because of her lips and their size.
Hope you liked this article. Share your valuable feedback with us in the comments section.
We will be soon back with another interesting personality who can excite you.
Next Read: Tom Brittney Actor Biography