What was your childhood dream? Are you working towards your childhood dream? If yes, we are sending lots of kudos to you.
Even our article's hero had a childhood dream that he successfully ran towards it and finally achieved.
This article is about the Wallows guitarist Cole Preston, his dreams, hard work, and achievements. Let us get back into this inspiring biography.
Cole Preston Profile Summary
Name
Cole Preston
Birth Date
9 October 1996
Birth Place
California, USA
Age
26 Years Old
Height
6 Feet 2 Inches
Net Worth
$5 million
Profession
guitarist, drummer, and musical artist
Mother
Sherry Preston
Marital Status
Dating
Girlfriend
Nina
Nationality
American
Who is Cole Preston?
Cole Preston is a famous American guitarist, drummer, and musical artist.
He belongs to the alternative rock band "Wallows." And currently, the Wallows rock band is reaching its peak and has gathered fans worldwide.
The Wallows band consists of Dylan Minnette and Braeden Lemasters. Cole Preston is responsible for his drum and guitar notes.
The band's first song, "Pleaser," was a significant hit, and it got the attention of many people to their small rock band.
From then on, Cole Preston and his fellow members received lots of love from their fans, and they emerged as celebrities.
Cole Preston and his rock band members met at a music convention, and they decided to create a band. Now their band is tied up with the world-famous Atlantic Records.
Early Life of Cole Preston
Cole Preston was born on October 9, 1996, in California, United States. His mother's name is Sherry Preston, and his father's name is unknown.
Cole Preston had a musical talent since childhood; thus, his parents recognized it.
He joined the Gigmasterz program at the Keyboard Galleria Music Centre situated in California. It helped him learn about music more professionally.
He began to play the guitar and drums at an early age. And the first ever song he played was "Say it ain't so." Can you guess the song? Yes, it plays in the rock band video game.
Cole Preston is also interested in swimming. And he has attended many swimming competitions. And he also worked as a barista at coffee beans.
There needs to be more information about his siblings' or father's details; we will update this section when we get it from the official source.
Career of Cole Preston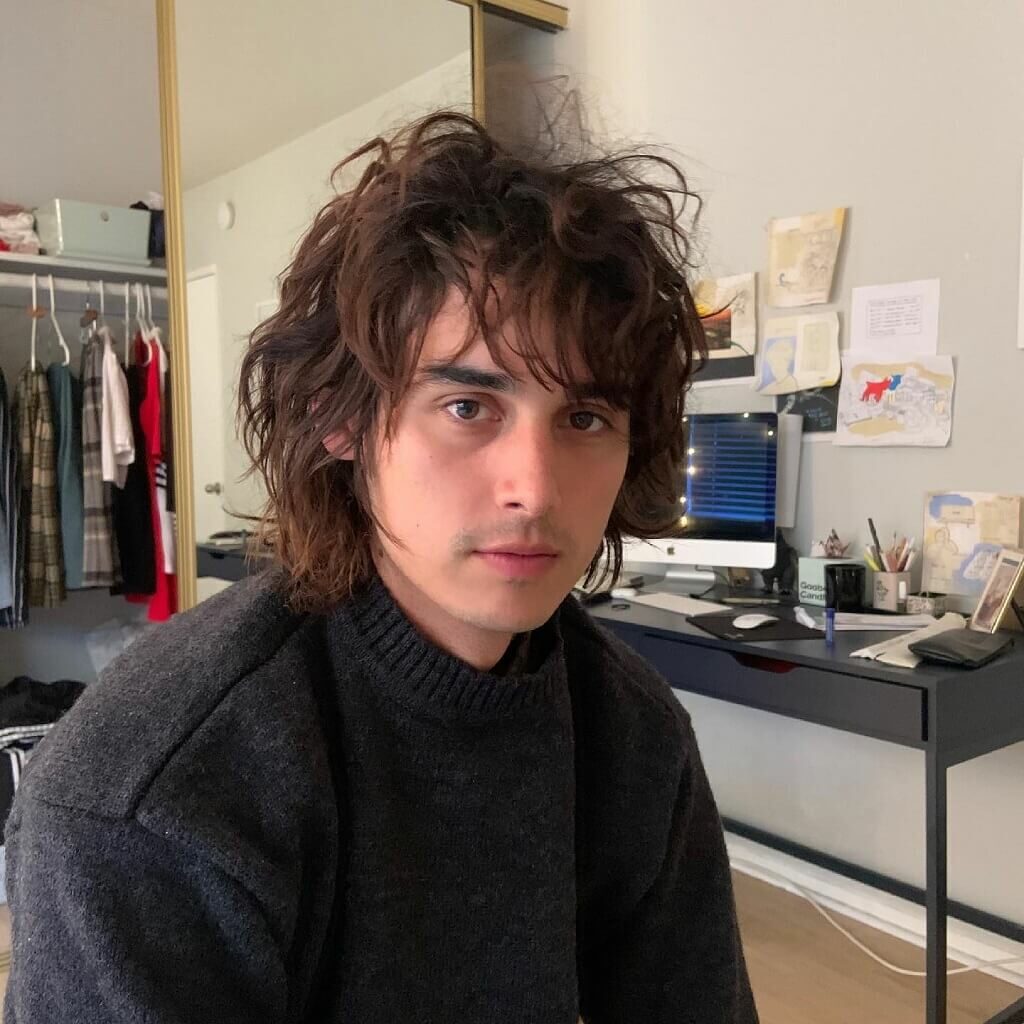 Cole Preston's musical journey started in 2011. In 2011, Cole Preston, Dylan, and Braeden created a band called "Join the band with Zack Mendenhall," and they changed the name to Feaver.
Even though they created the band in 2011, Cole's band got recognition in 2017 after the release of their hit song "Pleaser."
Cole and his band's first single was ranked in the Spotify global viral chart and number one in the KROQ playlist.
Cole and his crew achieved their milestone even in their first single. Then Cole and his team released a few songs.
In 2018, they got an amazing opportunity. Cole and his crew members signed their agreement with Atlantic Records.
Cole's band released their first single under Atlantic Records, and the song is "Pictures of Girls."
While filming that song, Cole shaved his head for real for the song. And even the song was a significant hit, getting 4 million views on YouTube.
Meanwhile, Cole and his band members became musical heroes, and they are now releasing many hits.
And they have been doing musical tours around North America at the present time.
Cole has also appeared in a late-night TV show by James Carden, where he played the "Pictures of Girls" song in episode 480.
Cole Preston Discography
Here in this section, we will look into the phenomenal music works of Cole Preston, and here is what follows:
Tell me that it's over album (2022)
Nothing happens album 2022
Spring extended play (2018)
Remote EP (2020)
Singles: pleaser, pulling leaves off trees, suntan, uncomfortable (2017); Underneath the Streetlights in the Winter Outside Your House (2018), Drunk on Halloween (2018); Trust Fall (2019)
Cole and their crew were nominated for many music awards shows.
Net Worth of Cole Preston
Cole Preston's net worth is estimated at around $5 million, and rock stars will earn such high salaries.
The Wallows Band is one of the most successful bands in the United States of America. They are releasing their song under Atlantic Records, for which they will make lots of money.
Cole songs are streaming on all the audio services.
Moreover, Cole is doing musical tours; their tickets are sold in hours
And they have their themed online store where they sell the Wallows t-shirts, caps, and collectibles. Even the tour posters are being sold for twenty dollars! Yes, you heard it right, just for a tour poster!
All this money will be added to our Cole Bank account.
Cole and its crew members are doing lots of charitable work and donating to the needy.Cole is the wealthiest person by money and has the richest and kindest heart.
Cole Preston Social Media Handles
Twitter: Cole is the most active user of Twitter, and he has around 88.4K followers. He joined Twitter in 2017, and his official Twitter handles is @colepressston.
Instagram: He has around 331K followers, and his Instagram handle is @colepressston.
Apart from this, Cole's band, Wallows, has an official YouTube channel and website.
Also Read: Cash Baker Biography
Cole Preston Personal Life
Cole Preston is dating Nina. And this was confirmed by Cole by posting the couple's images on Instagram.
His fans and followers congratulated him on getting into a new relationship. But he is not a guy who gets troubled by any love scandals or controversies.
But there needs to be more information about his girlfriend's profession or when they started their relationship. We have to dig deeper into Nina's profile. So, we will update this section as soon as we get our answers.
The couple is enjoying their love life, and there are no updates on getting married. We have to wait for the official word from Cole Preston's side.
Also Read: Kellin Quinn Biography and Musician Career
Cole Preston Physical Appearance
Cole Preston is a musical artist with the looks of a handsome actor. He has black hair and attractive brown eyes. There are many fans of his hairstyle. Because, while playing his guitar, the way his hair flies look so magical and sizzling.
Especially, when it combines with his musical notes. It looks like his hair is dancing according to his rhythm!
And about his body measurements, he weighs around 76 kg and he is 6 feet and 2 inches tall.
We have reached the end of the article. Are you a great fan of Cole? Kindly share your favorite Cole songs in the comments section.
Let us create our Wallow's Songs readers' playlist.
Next Read: Qwanell Mosley Musician Biography