Timing is everything, and Crystal Hayslett's career is proof. She's been in the entertainment industry for a little more than 10 years.
It wasn't until 2019 when she got the chance to truly shine in front of the camera thanks to her role in the Tyler Perry Series "Sistas".
She doesn't have any new projects in the works at the moment, but in a short period of time Crystal has already shown the world that she's here to stay.
Who is Crystal Hayslett?
Crystal Hayslett is a well-known actress, executive producer, and fashion stylist who started her career with school plays.
Her full name is Crystal Renee Hayslett. She's best know for he works in 'The 5th Wave' and 'Sleepless'.
Crystal has also appeared in the Nobody's Fool (2018), Tyler Perry Series, Sistas (2019), and Young Dylan (2020). She is of African-American heritage.
Before becoming an actor and starting her acting career, she gained recognition as a costume designer, most notably for Tyler Perry's studio.
Early Life of Crystal Hayslett
Crystal Hayslett was born on the 18th of October, 1981 in Tennessee, United States. She's 40 years old as of 2022. While growing up in Martin, TN, Crystal always loved the arts.
Crystal loved being in the spotlight and found joy in participating in activities like singing in the church choir and starring in school plays.
She completed her education at the University of Tennessee and then proceeded to pursue a career in the entertainment industry.
Although, other details about her parents and siblings are not known.
Crystal Hayslett Career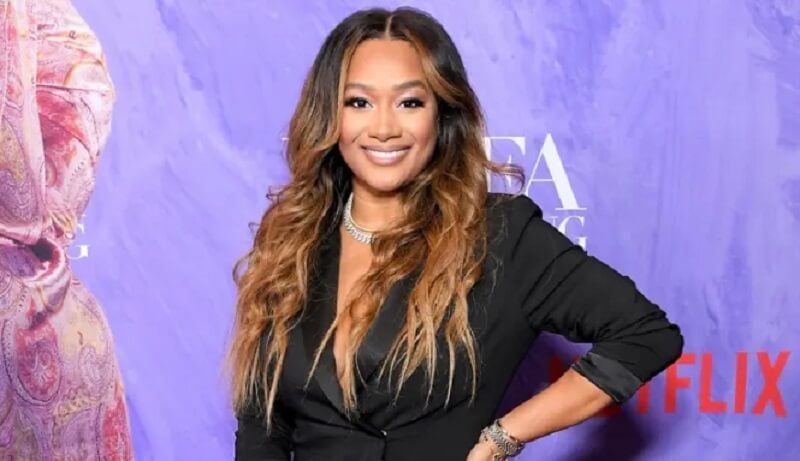 Crystal Hayslett started her career as a public servant. During her junior year at the University of Tennessee, Martin, she was recruited to work as an intern for the U.S. Senate in Washington D.C.
She worked in the office of Senator Lamar Alexander on Capitol Hill.
Moving from Martin to D.C. was a big jump for her. However, Crystal quickly settled in the city and enjoyed all that D.C. had to offer. Also, she enjoyed working on The Hill.
After her internship, Crystal received the offer to join Senator Alexander's team full-time.
She started in the front office and later became a correspondent for the HELP (Health, Education, Labor, and Pensions) committee chaired by Senator Alexander.
Crystal gained a lot of experience working in politics. She spent two and a half years working in the U.S. Senate. Later, she decided to quit as that's not where her heart was.
Breakthrough
In 2012, Crystal started working in the costume department of Tyler Perry Studios. After two years of working there, she got promoted to costume designer and personal stylist for Tyler Perry.
Crystal watched and learned acting from Tyler Perry and other actresses for several years while working behind the scenes as a stylist and costume designer.
She also used to audition for things at the studio, but she had never been seen acting by Tyler Perry himself.
Crystal received several 'No's' at auditions for TPS, none of which Tyler was aware of. Tyler didn't even know she had an interest in acting.
For seven years, Crystal kept auditioning for TPS until the character of Fatima came about at Sistas.
Crystal Hayslett Personal Life
Crystal Hayslett is not dating anyone according to a source. She is very private with her personal life and has not revealed anything about her past relationships.
The information about her parents and siblings is not known.
Also Read: Aislinn Derbez Actress Biography
Crystal Hayslett Net Worth
Crystal Hayslett's net worth is estimated to be around $3 million as of the year 2022. Most of her income comes from her costume design work and her work in various movies and series.
Earlier in 2021, her total wealth was around $2 million. But now, she has earned around a million dollar this year.
She leads a luxurious lifestyle.
She has a massive potential to grow in the entertainment industry. Although she has been signed for any movies or series currently.
Crystal Hayslett Net Worth & Earning Reports
Name
Crystal Hayslett
Net Worth (2022)
$3 million
Net Worth (2021)
$2 million
Salary (Yearly)
$1 million
Earning Source
Acting
Also Read: Emily Axford Actress Biography
Physical Appearance
Crystal Hayslett stands for 5 feet 6 inches (168 cm or 1.68 meters) tall. She has a dusky glowing complexion.
She weighs 55 kg or 124 lbs. Her body measurements are 42-32-49. She has black hair and dark brown attractive eyes.
Thank you for reading this article about Crystal Hayslett. Please share your opinion and views about this article.
Next Read: Who is Lisa Rodríguez?