Have you guys watched the "Cobra Kai" television series? Is Kenny Payne, played by Dallas Dupree Young, your favourite character?
Then we are confident that you will enjoy this article because we have included many interesting facts about Dallas and his family.
Thus, we request the readers to read the whole article without fail. Are you not believing in us? Then do you know that his father is a famous baseball player in the United States? If not, what are you waiting for? Let's get started!
Who is Dallas Dupree Young?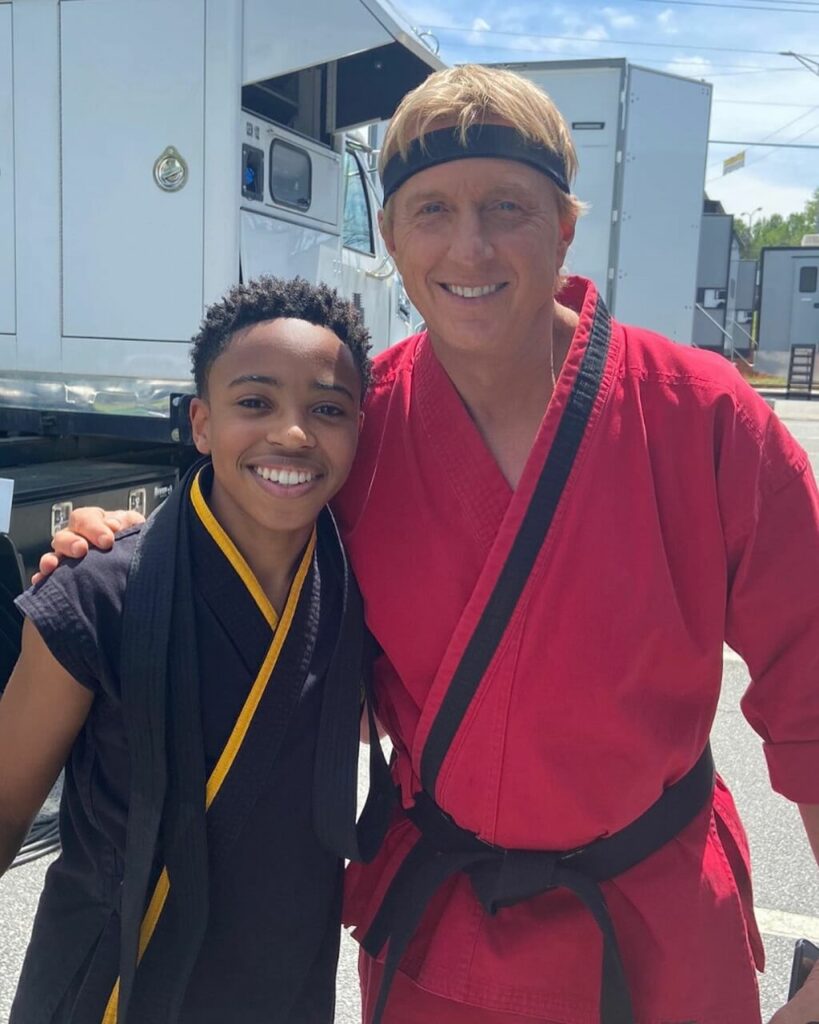 Dallas Dupree Young is a young, promising actor who rose to prominence for his performance in the television series "Cobra Kai," a sequel to the film The Karate Kid.
And Cobra Kai, a top-rated television series that has garnered international attention, has been on the air for five years and has been nominated for over 50 awards.
Thus, Dallas also enjoys worldwide popularity. In addition, Dallas Dupree Young has acted in the children's favourite Nickelodeon series, Cousins for Life.
In the meantime, he acted in many movies and television series. Dallas Dupree Young will be 17 years old in 2023, but he has already appeared in 22 films.
The project on which he worked is older than he is. This shows us his acting talent.
And Dallas Dupree Young is the son of the famous baseball player Eric Young Sr. and the brother of the young baseball player Eric Young Junior.
Early Childhood Years of Dallas Dupree Young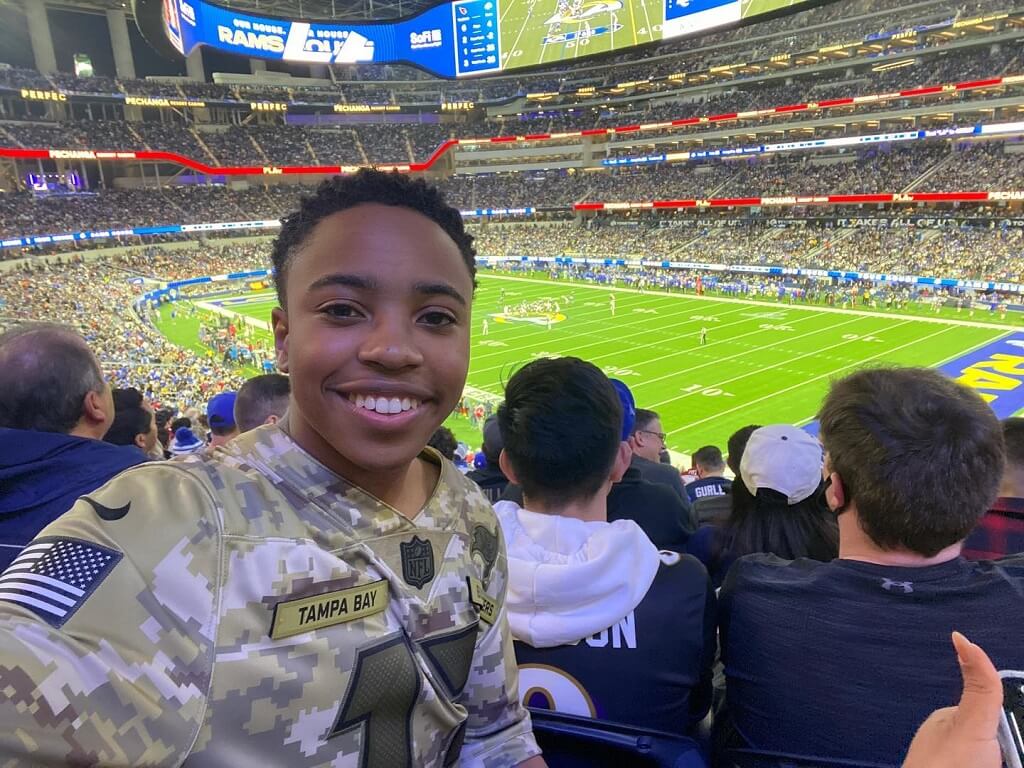 Dallas Dupree Young was born in Houston, Texas, on October 25, 2006. As of 2023, he is 17 years old.
He is of American nationality and was born under the sign of Scorpio. A Scorpio's personality traits are hardworking, creative, kind, and courageous. And all these traits match perfectly with the characteristics of Dallas. Readers will also learn about his characteristics.
Dallas Dupree's father's name is Eric Young Senior, and he is a professional baseball second baseman and left fielder who played in Major League Baseball for teams like the Los Angeles Dodgers, Colorado Rockies, Chicago Cubs, Milwaukee Brewers, San Francisco Giants, Texas Rangers, and San Diego Padres.
His mother's name is Beyonka Jackson, and she is Eric's second wife. In addition, Dallas Young has a half-brother, Eric Young Jr. Eric Jr. is also a baseball player.
Since Dallas Dupree is busier with his acting, his parents arranged for him to be homeschooled.
Dallas Dupree Young Childhood Dreams
Dallas Dupree Young wants to become a baseball player like his father and brother. Well, for every son, his dad will be his first inspiration, and eventually, they will want to be like their father.
Even Dallas is not an exception to that. He aimed to become a professional baseball player and play for the Colorado Rockies. Thus, he started playing that sport; in addition to that, he also played football and basketball.
However, Dall's neighbour encouraged him to pursue acting, which made him reconsider his ambition, and Family Matters, Hannah Montana, and Jessie helped him recognise his passion for acting.
He later joined an acting agency and received acting offers.
Dallas Dupree Young Career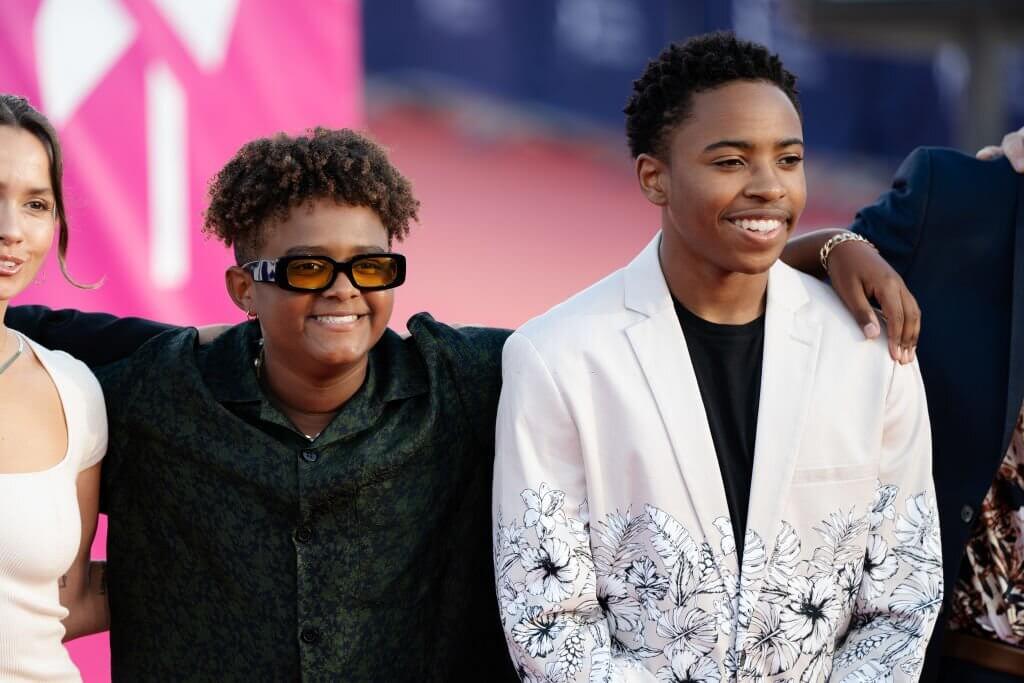 Dallas Dupree Young started his career by acting in a movie. He began his acting career in 2016 with the short film "In No Sense," in which he played the cop.
Then, in the same year, he appeared in the television series "Murder Among Friends."
Then, in 2017, Dallas Dupree Young acted in three series: The Good Place, The Mayor, and Shameless. In all these series, he has appeared in one or two episodes.
2018 was his most successful year because he got the chance to act on bigger projects.
Dallas appeared in the "Fosters" television series, where he played the character Corey. And he got the chance to share his screen space with Teri Polo, Sherri Saum, Hayden Byerly, David Lambert, and many more prominent actors.
Then, the same year, he got the golden opportunity to play the lead role in the "cousins for life" television series. He acted in that series for 20 episodes and nailed the character Stuart.
Dallas made his film debut, and the film's name was "The Main Event," and his character's name was Mason.
Then, the following year, he acted in a series of television dramas, and again, he got to act in the movies The Royal and 1800 Hot Night.
In the movie 1800 Hot night, he played the character Tommy, and Dallas Drupee Young got nominated for the IFJA awards. And recently, he acted in the television series Cobra Kai; his character name was Kenny Payne, and he appeared in 17 episodes.
Dallas Dupree Young Movies and TV shows
In No Way
Murder Among Friends
The Good Place
The Mayor
Shameless
Ready, Set, Go!
The Fosters
Cousins For Life
Vampirina
Mixed Ish
Wheres Waldo
Glitch Techs
The Big Show Show
The Main Event
911
Good Trouble
Syndey To The Max
Our Time
The Royal
1800 Hot Nights
Cobra Kai
Dallas Drupee Young Personal Life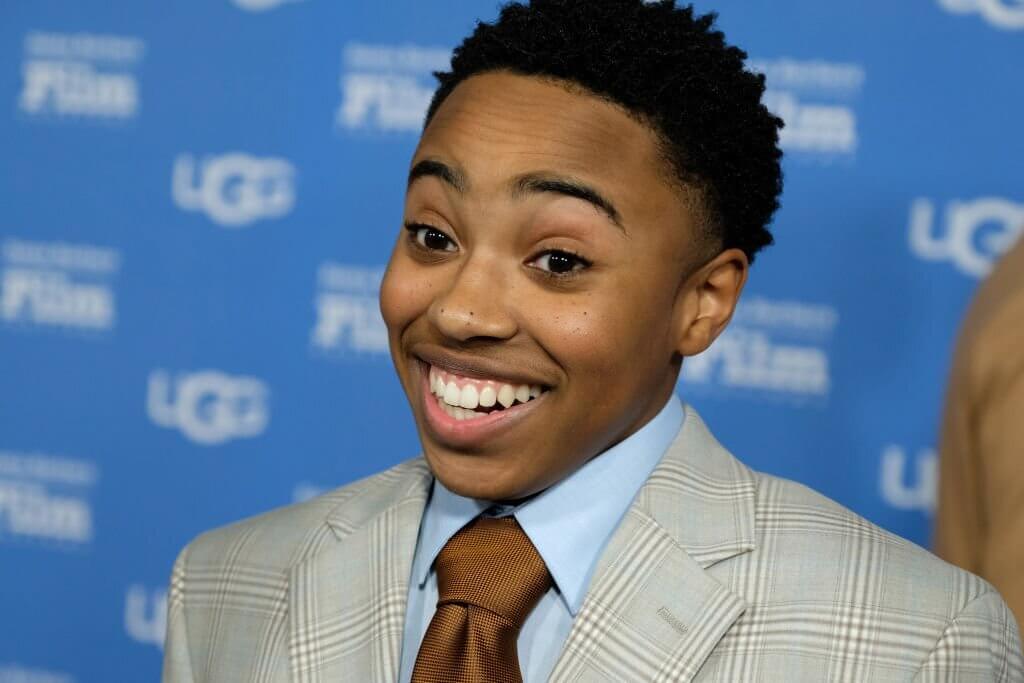 Dallas Drupee Young is single, and he is not dating anyone. He is in his twenties and may have had crushes or felt butterflies in his stomach. But Dallas didn't pay attention to all these short-term infatuations.
Thus, he is currently focusing on his career instead of looking for his true love.
Dallas Drupee Young Girlfriend
As he is not dating anyone, we couldn't share his girlfriend's details. However, he will undoubtedly find him a partner in the coming years.
Dallas Drupee may announce that to his fans at that time, and we will update this section after that.
Also Read: Carlo Marks Actor Biography
What is Dallas Drupee Young's Net Worth?
Dallas Drupee Young's net worth will be around $3 million by 2023. He has been in the movie industry for over six years, so he might have accumulated this much money.
He has so many followers on his social media platform. Thus, he will be getting his brand endorsements, commercials, etc.
And Dallas' net worth for the year 2022 is around 200000 USD, and his annual salary is around 100000 USD.
PS: Dallas' Instagram ID is @dallasdrupeeyoung, and he has around 482K followers.
Also Read: Cameron Broduer Actor Biography
Dallas Drupee Young Age and Height
Dallas is 17 years old as of 2023 and has the most flexible body because he has learned all the karate techniques. Now he began to fly in the air—yes, you heard me correctly—that flying and kicking part in karate!
He has a strong, muscular body with six packs, but he always seemed to be wearing simple attire.
Dallas has short, curly hair and black pupils.
His height measurements are 5 feet 4 inches or 162 cm or 1.62 meters, and he weighs about 55 kg or 121 lbs.
The end!
Do you like this article? comment on it.
Next Read: Issa Rae Actress Biography