Bored of reading about actors, dancers, and singers. Let's talk about screenwriter and film director Dan Gilroy. It will be a good experience of reading to know about him.
Who is Dan Gilroy?
Daniel Christopher Gilroy known as Dan Gilroy is a screenwriter and film director belonging to America.
He is popular for writing and directing Nightcrawler in 2014 for which he was awarded the Best Screenplay at the 30th Independent Spirit Award.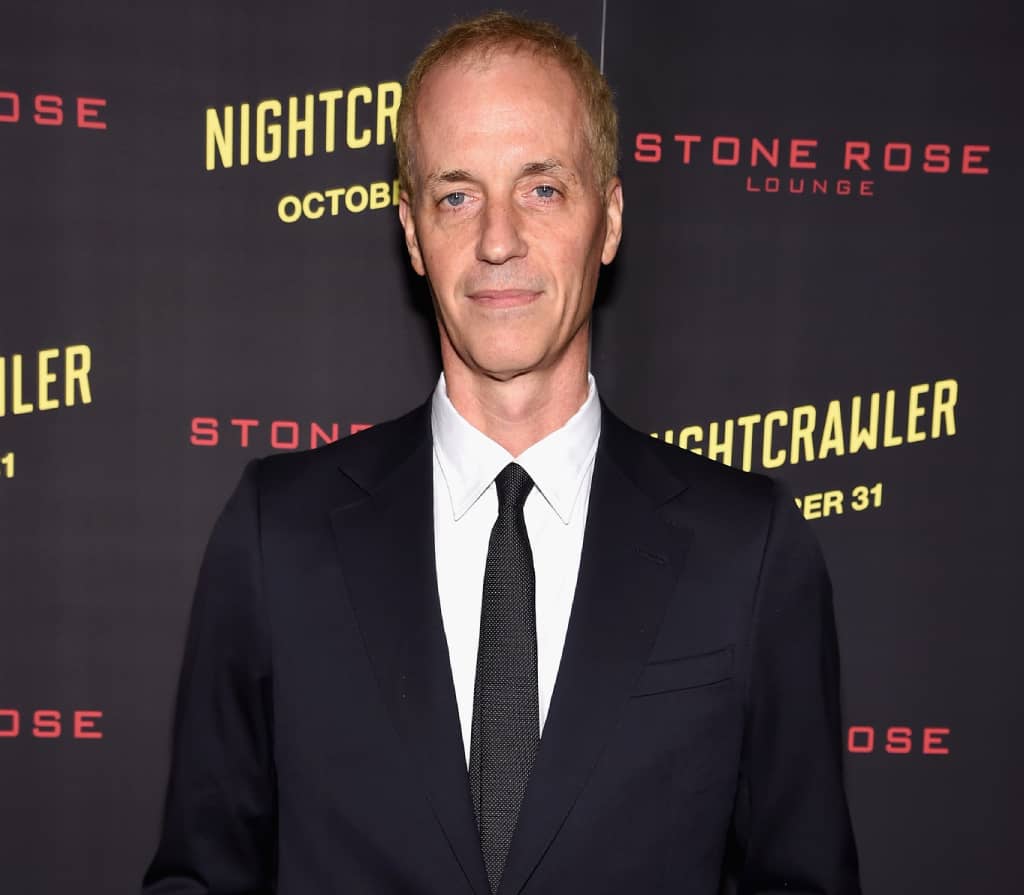 He was also nominated for Best Original Screenplay at the 87th Academy Awards. Some other screenwriting credits of Gilroy are Real Steel, Freejack Two for the Money, The Fall, and The Bourne Legacy.
It was his last collaboration with his brother Tony Gilroy.
Early Life of Dan Gilroy
Dan Gilroy was born on 24 June 1959. His birthplace is Santa Monica, California. He belongs to the family of sculptor and writer Ruth Dorothy Gaydos and prize-winning playwright Frank D. Gilroy.
He is their son. His brother Tony Gilroy just like him is a screenwriter and a director as well. His fraternal twin brother is John Gilroy who is a film editor.
Gilroy spent his childhood and grew up in Washingtonville, New York, in the same city he studied at Washingtonville High School.
He did graduation from Dartmouth College received a degree in English Literature.
His father has attended the same college. He was the classmate of Ty Burr a Boston film critic and they both attended the class conducted by David Thomson, another critic.
He began to develop an interest in written books of the Victorian era- mainly those of Anthony Trollope, George Eliot, and Charles Dickens.
His Early Career
Dan Gilroy began her writing career in 1992 by co-writing the science fiction thriller Freejack alongside Ronald Shusett and Steven Pressfield It was directed by Geoff Murphy and based on the novel Immortality by Robert Sheckley.
At this time, he met his co-star Rene Russo whom she married later in the same year.
Then he wrote for the films Chaser of 1994, Two for the Money written in 2005, and The Fall of 2006. His writing Two for the Money got positive reviews.
His other work includes co-writing for Real Steal with Jeremy Leven in 2011.
It was directed by Shawn Levy and this writing was based on Richard Matheson's short story Steel.
For the script of The Bourne Legacy, he collaborated with his brother Tony Gilroy to write the script.
Then this script was edited by his fraternal twin brother, John Gilroy and then the film was directed by Tony Gilroy. This film was inspired by the novel series Jason Bourne of Robert Ludlum.
Achieving the Mastery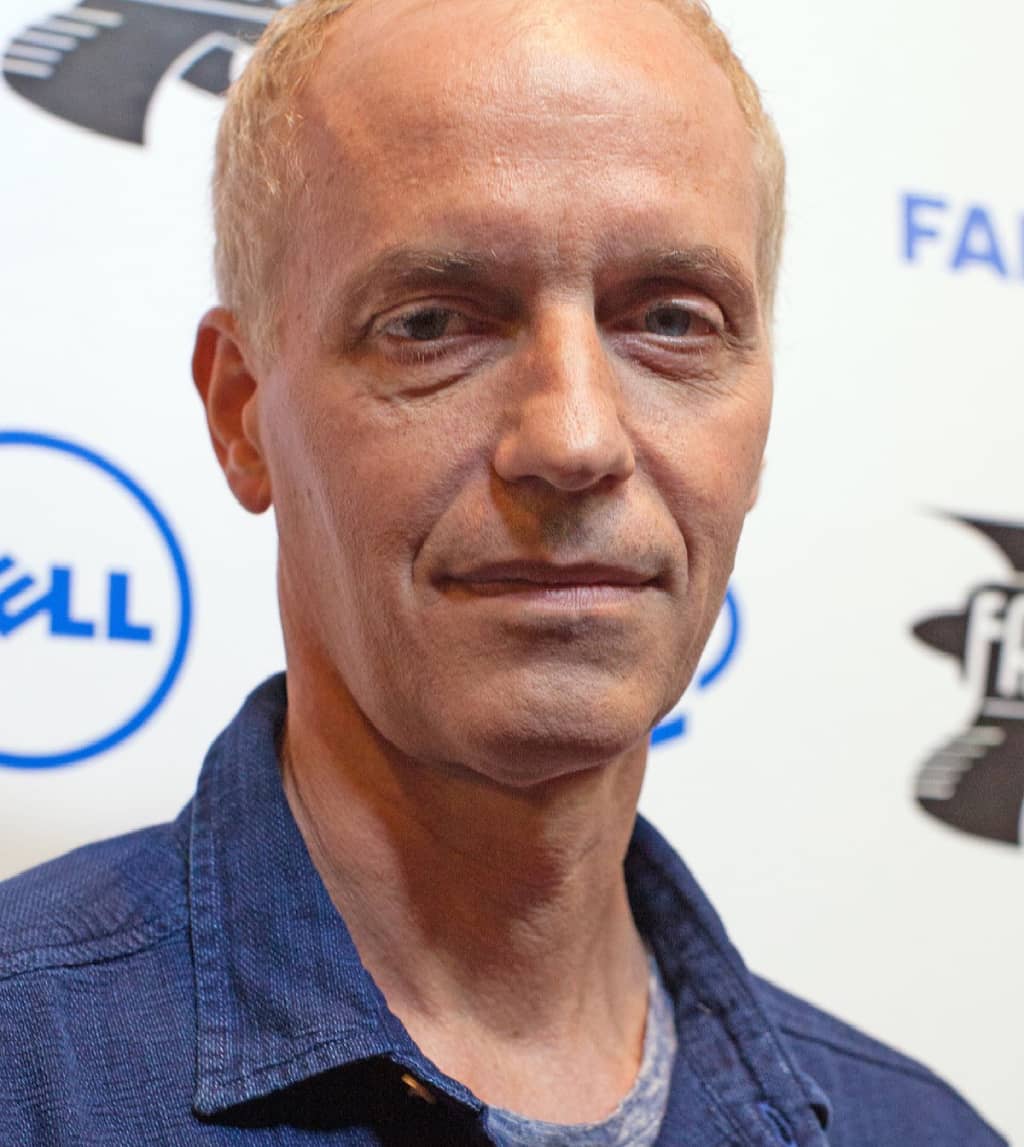 Dan Gilroy made his directional debut in 2014 with the thriller Nightcrawler which featured Rene Russo, Jake Gyllenhaal, and Riz Ahmed.
He wrote the book after convincing himself to read the photo book Naked City, a collection of photographs captured by Weegee, an American photographer of the 1940s.
He moved to Los Angeles before starting to write scripts and began his profession after observing several violent stories on television news.
Gilroy considered his film a successful modern equivalent of Weegee.
Nightcrawler got good reviews and won Best Screenplay at the 30th Independent Spirit Awards.
In 2017 he co-writes Kong: Skull Island of Jordan Vogt-Roberts with Derek Connolly and Max Borenstein.
Post Popularity
He conceived Roman J. Israel in 1960 after doing research where many Americans advocated and protested certain groups and individuals.
He wrote the tutorial role for Washington, but he decided not to make a film when Washington declined to act for the role.
This script of Gilroy's received a great response from the press; Peter Travers while Entertainment Weekly's Chris Nashawaty felt it a let-down.
Some other projects of Dan Gilroy are Tim Burton in which he re-wrote the script of Superman Lives of Wesley Strick.
Then he appeared in the documentary The Death of "Superman Lives": What happened? Of 2015. He was awaited to write the film adaptation of the comic adventure The Annihilator in 2011.
Also Read: Actor Christopher Candy Biography
Dan Gilroy Personal Life
Dan Gilroy is a family person. Expect the name of her family members he has not mentioned anything particular about his family.
Dan began her career in 1992 and the same year he met Rene Russo whom she married the same year.
Dan and Rene have only one daughter named Rose who has stepped into modeling.
He has maintained a very low profile. He has proved himself such a renowned screenwriter that his huge fan following wants to follow his life but they had not found anything interesting yet.
Maybe Dan wants to be away from rumors and keep a safe career so he has kept his personal life private.
Also Read: Ashwin Nag Famous Film Director
Dan Gilroy Net Worth
Dan Gilroy, the American director, and screenwriter has an estimated net worth of $40 million. It combines the net worth of his wife Rene Russo too.
A vast proportion of the net worth of the couple has been accumulated from Rene's career.
Moreover, Dan like many other celebrities has not revealed his exact salary. His exact salary is under calculation.
Next Read: Who is Film Director Jake DeVito?