Danielle Cohn boasts millions of followers on her various social media platforms like Instagram, TikTok, YouTube, etc.
She is a girl of many talents, and If you are interested to know about Danielle Cohn's life story, then read this article till the end. You'll end up knowing everything about her.
Danielle Cohn Biography, Age, Wiki, Boyfriend, Tik Tok & Story
Name
Danielle Cohn
Birth Date
March 7, 2006
Birth Place
Florida, U.S.
Age
17
Height
5 feet
Net Worth
$2 million
Profession
Actress, Model, Singer
Father
Dustin Cohn
Mother
Jennifer Cohn
Brother
Chad Cohn
Residence
Florida, U.S.
Nationality
American
School
Florida Virtual School
Marital Status
Unmarried
Who is Danielle Cohn?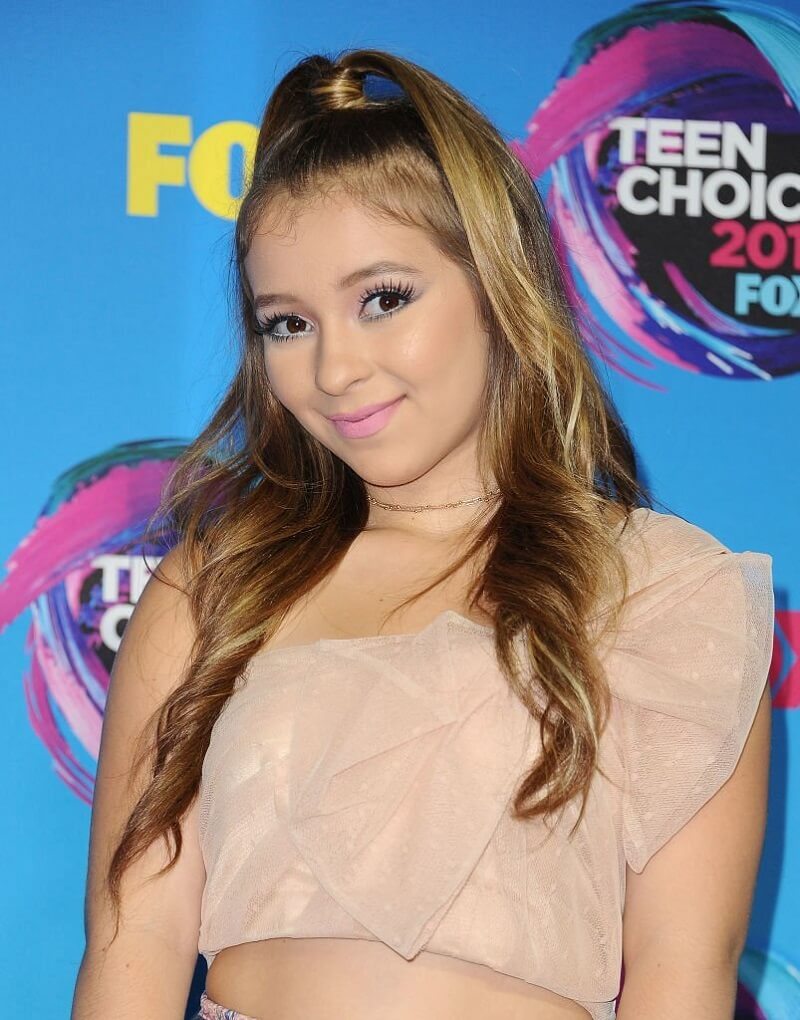 Danielle Cohn has many titles attached to her name. She is not only a very famous TikTok star but also a singer, model, social media influencer, and entrepreneur.
She came into the limelight when she started sharing her lip-sync videos on Musical.ly now, renamed TikTok.
She gained more than ten million followers on TikTok in no time. She always remains in the top ten artists board on TikTok and gets views of over three million per day.
She not only rules TikTok but also has millions of followers on various social media platforms, including Twitter, Youtube, Snapchat, and more.
Let's learn more about what her early life looked like.
Early Life of Danielle Cohn
Danielle Cohn was born on March 7, 2006, in Florida, U.S., to her father, Dustin Cohn, and her mother, Jennifer Cohn.
She also has a brother named Chad Cohn. Danielle attended Florida Virtual School.
She has always been interested in modeling and acting, and as a kid, she used to dress up a lot.
Her first victory was when she participated in and won Miss Florida Junior Preteen Queen Competition in 2014.
And ever since then, she has garnered a lot of popularity and a fan base across the world because of her knack for acting and singing.
Danielle Cohn Career
As a kid, Danielle was interested in modeling and fashion so she participated in and won Miss Florida Junior Preteen Queen Competition in 2014, which was her first accomplishment.
After winning this beauty pageant, she started attracting millions of followers on her various social media platforms like TikTok, Instagram, Twitter, YouTube, and more.
She has more than two million followers on Instagram and around 1.78 million subscribers on YouTube.
Although she gained popularity through TikTok by uploading lip-sync videos, she enjoys writing and singing songs too.
In 2017, she released her debut album called "Marilyn Monroe" which has received more than ten million views on YouTube.
Following this, she collaborated with Greg Marks for the song "Fix your heart" and "Hate on the summer."
Her most recent songs include "Click Delete," "Lights Camera Action," and "Hurricane."
Danielle has also acted in movies, including "Superhuman Public Radio," "Pilot Error."
She even appeared in comedy series called "Chaos Wolves," "Bachelor Lions," "Style Sector," and "Piperrazi."
Apart from this, she has also worked for well-known brands including Lisa B Jewelry, Target, and Juicy Couture Clothing to name a few.
Danielle Cohn
Personal Life
In 2017 Danielle dated Owen Bodner, but they separated soon after. Post this, she was seen with Sebastian Topete, who she dated for seven months before breaking up.
In 2018 Danielle started dating Mikey Tua, and they even starred in the song "Only You." The love birds are still dating and are often seen together.
Danielle even posted a photo showcasing her baby bump, which attracted her fan's attention and stirred them, turns out, it was only a prank.
Danielle Cohn
Net Worth
Danielle has a net worth of approximately $2 million to $3 million.
Over the years, she has recorded many songs, collaborated with big brands, and of course, has garnered popularity from her various social media platforms.
She has created this wealth from all of these resources and we are sure her net worth will continue to rise with her charismatic persona, talent, and acting in the near future.
Also Read: Who is Maddie Henderson? Biography and Tik Tok Career
Physical Appearance
Danielle is 5 feet tall, weighing somewhere around 44 Kg. She does work out regularly to remain fit and healthy.
She has very pretty brown eyes and medium-length hair, which she got colored in shades of pink and brown.
Apart from this, she has a lot of tattoos, which can be visibly seen on her arms, shoulder, and hands.
Also Read: Who is Lexi Hensler? Biography and Tik Tok Career
Bottom Line
Danielle Cohn has a long way to go but within such a short period of time and at a very young age she got into the limelight.
Clearly, she is a girl of many talents, be it fashion, acting, singing, or modeling. She is worthy of the love and support she has received and continues to.
We hope to see her in upcoming movies and we also hope to get to listen to more songs in the near future.
We hope you liked reading this article about the life of Danielle Cohn.
Next Read: Who is Katie Sigmond? Biography of this Tik Tok Star