Have you guys seen the ventriloquism video scenes on YouTube? When we hear "ventriloquism," we immediately think of a little girl, don't we?
Yes, little Darci Lynne Farmer has grown up well, and now she has become the 18 years, old teenager.
Ventriloquism is an art that needs exceptional Talent, but Darci Lynne mastered the act and became a celebrity.
Let's get started with our discussion in the upcoming sections
Darci Lynne Profile Summary
Name
Darci Lynne
Birth Date
12 October 2004
Birth Place
Oklahoma City, Oklahoma
Age
18 Years Old
Height
Feet & Inches: 5'2''
Centimeter: 157cm
Meter: 1.57m
Weight
Kilograms: 45kg
Pounds: 99Lbs
Net Worth
$6 million
Profession
Actress, Singer, talented ventriloquism artist
Father
Clarke Farmer
Mother
Misty Farmer
Sibling
Nate, Dalton and Nick, and Lynne
Marital Status
Single
Nationality
American
Who is Darci Lynne?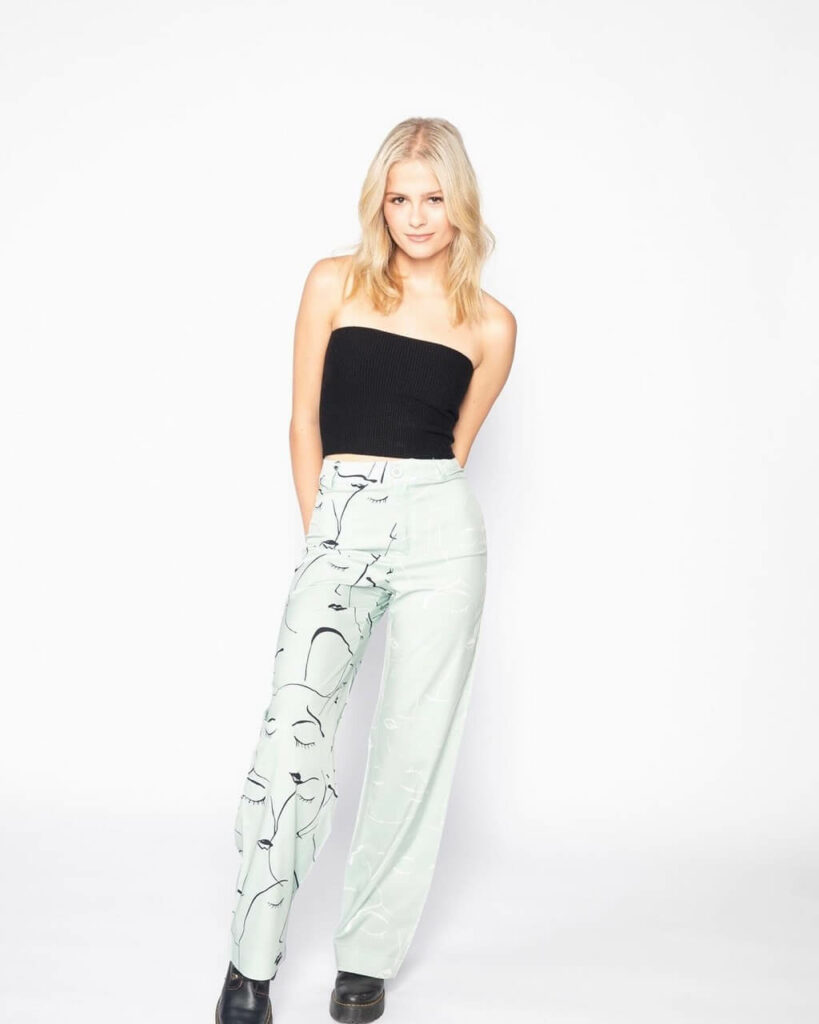 Darci Lynne is an emerging singer, actress and talented ventriloquism artist who has risen to prominence by winning the twelfth season of America's Got Talent.
After winning the reality show, Darci became a world-famous personality and got many opportunities to appear in the television shows like America's Got Talent," "America's Got Talent: Champions," NBC's "Little Big Shots," "Food Networks" Kids Baking Championship," Nickelodeon's "All That," "Ellen," NBC's "The Kelly Clarkson Show," and the "Today Show."
She is currently working in the singing and acting industries.
Moreover, Lynn acted in movies and television shows like Fancy Nancy, All that, Scooby-Doo, and Guess Who, Ryan's Mystery Playdate, Nickelodeon's Unfiltered, Side Hustle Reagan, and A Cowgirl's Song
And her fame reached every corner of the world, and she has been starting her national tour in different areas, and her tickets are selling out within a few hours.
Early Life of Darci Lynne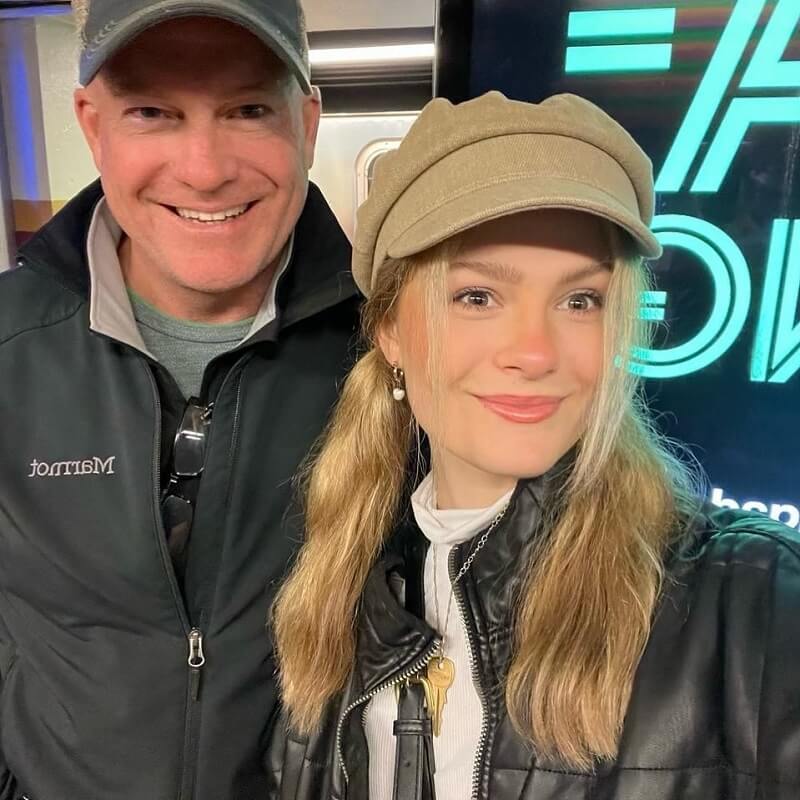 Darci Lynne was born on October 12, 2004, in Oklahoma City, Oklahoma, U.S. Thus, Darci's age is 18 years as of 2022.
Her parents are Lynne's parents, Clarke and Misty Farmer.
Darci has three brothers, Nate, Dalton and Nick, and Lynne attended Deer Creek Middle School near her home in Edmond, Oklahoma.
During seventh grade, Darci got the opportunity to appear on America's Got Talent so she couldn't attend school properly.
As a result, her parents decided to arrange for her to home-school, which she began in the eighth grade.
Darci has had a strong desire to sing since childhood, but she is terrified of performing on stage. Thus, her parents helped her get rid of it by channelling it into different things.
In 2014, Darci participated in the international Cinderella scholarship programme to eliminate her shyness.
And she also participated in the International Mini Miss Competition, and at a pageant, Darci met International Teen Titleholder Laryssa Bonacquisti, a young ventriloquist.
Laryssa was the inspiration for Darci to carry on with her ventriloquism career.
Darci competed in Edmond's Got Talent the following year and won first place, allowing her to meet ventriloquy coach Gary Owen.
Owen was impressed by her work and agreed to be her coach and business manager.
Darci Lynne has begun her professional career in this manner since she was a child.
Darci Lynne Career
Darci Lynne started her career by participating in the reality show "Little Big Shots" in 2016, and in her performance, she used the puppet, Katie.
Then, Darci participated in the British version of Big Shots the following year and performed the song "I Want to Be a Cowboy's Sweetheart" with Katie.
In the same year, Darci decided to participate in season 12 of America's Got Talent.
This time she used her puppet Petunia and performed the song "Summer Time," Darci stunted everyone with her performance, and she qualified straight to the quarterfinals.
Do you know what's mind-blowing?
Darci's performance in the "America's Got Talent" show is the most-viewed YouTube video in the show's history within 30 hours of broadcast.
In the final competition, Darci gave her performance with both Oscar and Petunia, won standing ovations from the judges, secured 52 million votes, and finally became the season's winner.
She rose to fame after winning the competition and appeared as a guest on The Ellen DeGeneres Show in September 2017.
In November 2017, Darci announced her national tour, "Darci Lynne and Friends Live."
Darci rose to fame after appearing as a guest performer on numerous reality shows, and she began to give interviews on popular shows.
Meanwhile, she attended the "America Got Talent" championship show and ended up as a runner.
Presently, she has been concentrating on acting in movies and appearing in many television shows.
In addition to that, she has been releasing her singing videos on YouTube.
And her songs are,
Darci Lynne & The Imaginaries LIVE Show

Darci Lynne and Savannah Lee May, "Keep on The Sunny Side" Official Music Video from A Cowgirl's Song

Darci Lynne ft. The Imaginaries: "Just Breathe" Official Music Video from A Cowgirl's Song
Darci Lynne Social Media Account
Here is the list of social media platforms used by Darci.
Darci's Instagram ID is @itsdarcilynne, and she has around 911K followers.
Her Twitter handle is @itsdarcilynee, and she has gathered around 99K followers.
Lynne is the most active Facebook user, with 1 million followers; her profile ID is Darci Lynne.
Presently, she has been posting her videos on her YouTube channel, Darci Lynne, and she has around 1.12 million subscribers.
Darci obtained the accounts for Spotify and the bands' intown apps.
Darci Lynne Net Worth
Darci Lynne's net worth is estimated to be around $6 million in 2022, and in the American Got Talent show, she received the prize money of $1 million.
Moreover, she has been announcing her national tour, and the tickets are selling out within a few hours. Darci has been attending as a guest performer and will be getting excellent pay for each performance.
As a result, her annual salary will be around $500,000 USD.
Also Read: Tori Anderson Actress Biography
Darci Lynne Personal Life
Darci Lynne has just turned 18 and has matured into a young lady so that she may find a boyfriend.
But currently, she is not dating anyone, and there is no information about her dating life. If that were the case, the news would have leaked because she is currently a global star.
It doesn't; it shows that Darci Lynne is single as of now.
Also Read: Issa Rae Actress Biography
Darci Lynne Physical Appearance
Darci Lynne is a human beauty with a talented skill; currently, her age is 18. Thus, she has entered her adolescent years and looks like a cute and charming younger girl with blonde hair.
And her body measurements are 5 ft 2 in. or 157.5 cm or 1.57 m in height, and her weight measurements are 45 kg or 99 lbs.
The end!
Did you like this article? Comment on It.
Next Read: Rocco Ritchie Actor Biography