If you have completed reading about singers, dancers, journalists let's talk about something different. How about talking about a versatile personality who performs more than a profession at the time.
Such one name is Dennis Andres who is an actor as well as a stuntman.
Who is Dennis Andres?
Dennis Andres is a German-Canadian stuntman and an actor too. He is famous for playing the leading role of Ian Matthews on the CBC.
His other famous role was in Netflix hit show Workin' Moms. Aside from this, he has appeared in a lot of other films that today brought million of fans to him.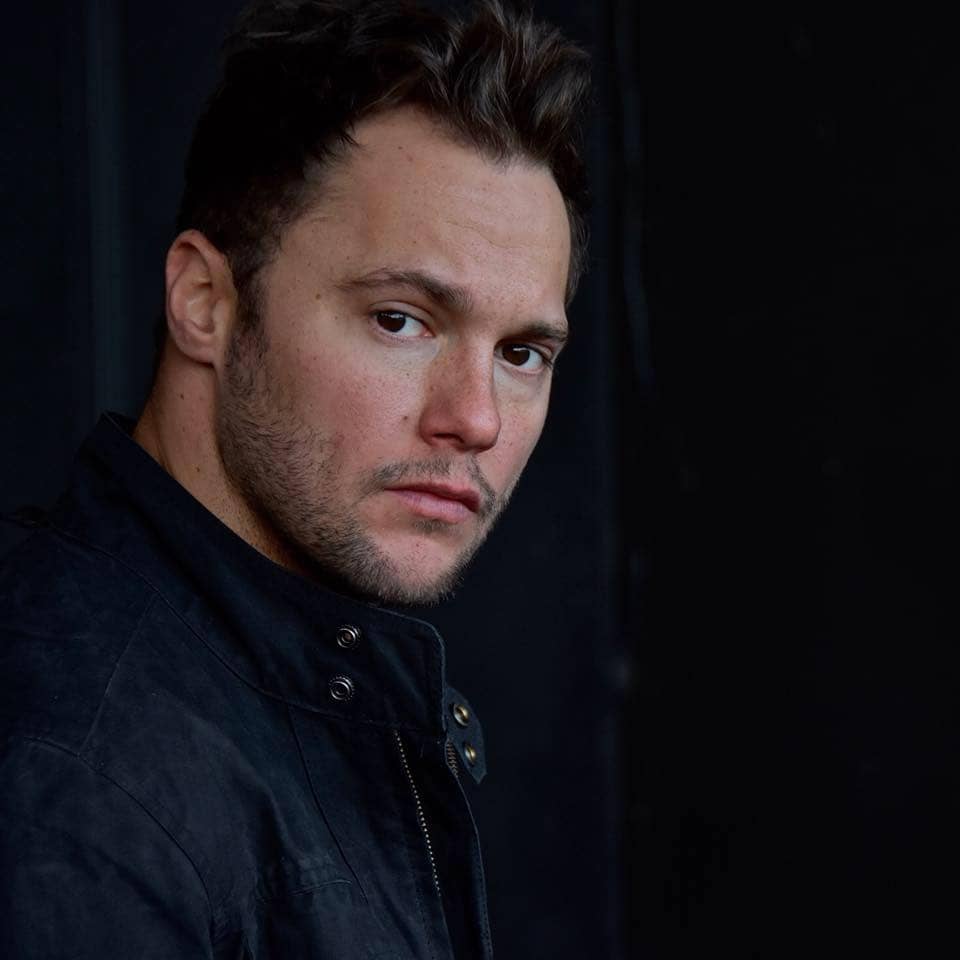 Early Life of Dennis Andres
Dennis Andres was welcomed into this world on 23 June 1987. He belongs to Berlin, Germany and currently, he is 34 years old.
Dennis spent some years in Berlin, Germany, and then her family migrated to Canada and settled in Hamilton, Ontario.
During his early years, he earned a black belt in Kickboxing and Wado Kai Karate and ranked 6th throughout Canada for the WKF which is known as the World Karate Federation at the national level only at the age of 18.
If coming to his educational life, it has been known that he was admitted to Cathedral High School where was also appointed as the captain of his football team but left after suffering many injuries.
A counselor recommended he become a stuntman and introduced him to a school drama teacher who was his ideal positioning him with an apprenticeship at the Players Guild of Hamilton community theatre.
Moreover, except for his educational background and the way of getting into acting he didn't disclose the name of his family members.
His siblings are also under search (if he has any) along with his parents.
Dennis Andres Career
Let's begin talking about the career of Dennis Andres. Andres was featured as an actor in the theatre production of at the Players Guild, portraying the life of Jacob in the play Salt Water Moon.
Besides, before starting actor he worked for some time in theatre production backstage. He happened to seek out his agent with the help of a close friend and began working in television and films.
His first leading film as an actor came out in 2015. The film was named Lady Psycho Killer.
Dennis was cast as Ian Matthews. The role of Ian Mathews was of one of the fathers in Workin' Moms.
He played this role in a half-hour episode written by the lead actress and show's creator called Catherine Reitman. His role was later recapitulated in seasons 2, 3, and 4.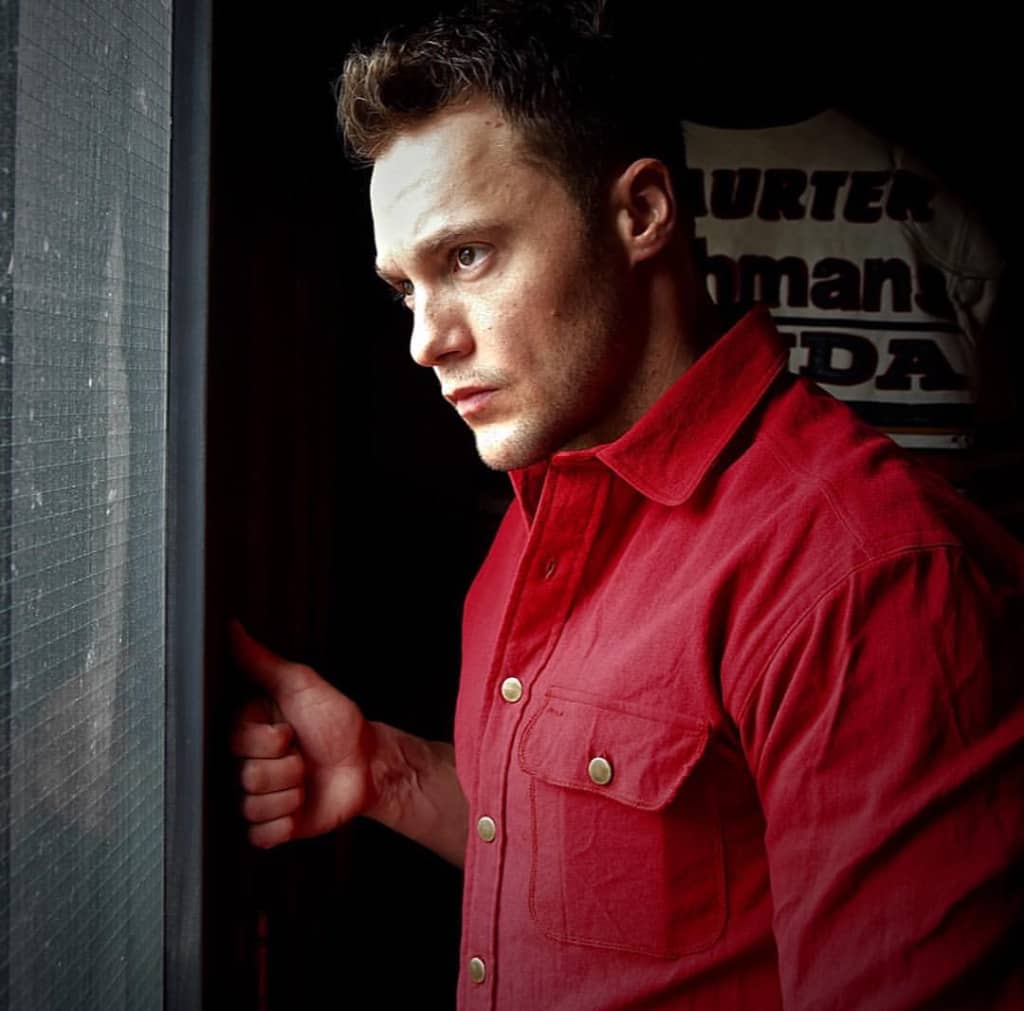 In 2017, he was not seen much action, and in 2008 Dennis bagged a supporting role as Justin Hayes along with Hannah Simone in the episode pilot of The Greatest American Hero.
Hence he has appeared in a variety of television shows that includes The Good Witch, The Strain, Diggstown, and Star Trek: Discovery.
Dennis acted along with Enrico Colantoni, and Sofia Carson in June 2020 in the Netflix Original Feel the Beat directed by Elissa Down.
He was seen in the lead role in the television movie Blueprint to the Heart as Brooks in 2020 and Hint of Love stepping into the life of Will Fryer in the same year.
If talking about his latest upcoming project is Colors of Love where he played the supportive role of big brother, Craig Harris, to the role of Taylor portrayed by Jessica Lowndes also including Chad Michael Murray. This film came out in 2021.
Dennis Andres Personal Life
Dennis Andres despite being active on Facebook and Twitter has not detailed his personal life. It is still under search whether he is married or not or previously engaged.
But as per his appearance, he seems to be single and is not in any sort of relationship. Well, no one knows someone's private life, if they don't want to. We wish success to Dennis in his personal life.
Also Read: Carlo Marks Actor Biography
Dennis Andres Net Worth
Dennis Andres's net worth has been recently calculated so we can inform you about the most freshly calculated accounts.
Dennis Andres who brought in $5 million collected most of his net worth from his Yeezy sneakers.
While he overemphasized the years to increase the size of his business the money that he used utilized in from his professional career to be ranked as the biggest celebrity cash-outs of the times.
His basic, as well as a prominent part of income, comes as being a successful actor. He not only has a net worth varying between $5 million to $10 million but also a huge social media following.
Next Read: Vadhir Derbez Mexican Actor Biography
Physical Appearance
Dennis Andres is a famed man with some amazing professional skills. He stands around 5 feet 11 inches taller which is equal to 180 centimeters or 1.80 meters.
Besides this, if we talk about his weight, he is around 85 kg or can say 187 lbs. These are what make him physically look good in terms of everything.
Physical Appearance
Height
Feet & Inches: 5'11"
Centimeter: 180 cm
Meter: 1.80 m
Weight
Kilograms: 85 kg
Pounds: 187 lbs
Social Media Appearance
Dennis Andres is among the celebrities who are quite active o their social media accounts.
As for Dennis, he has been ruling his Twitter for years where he shares his personal life with his followers.
Moreover, his popularity on Twitter accounts has further increased in recent months this may be the result of his actions in the film The Social Network.
He is quite active on his Twitter account and you may get a chance to read a new post every day. If talking about Facebook accounts it is filled with screengrabs and selfies of magazine covers.
Moreover, on Facebook, he informs his followers about his daily routine, career, and hobby and hints to them about upcoming tours and progress in work.
Next Read: Who is Stunt Actor Nick Pulos?