Have you guys watched the blockbuster hit show "The Blacklist?" Have you become a great fan of Diany Rodriguez, who played the role of Weecha Xiu?
It is a popular series, and Diany rose to fame after appearing in it. But did you know what her lifelong ambition was? It is indeed an exciting ambition. You can learn about her dreams by reading this entire article.
Let us begin our investigation of this determined lady. Diany Rodriguez
Who is Diany Rodriguez?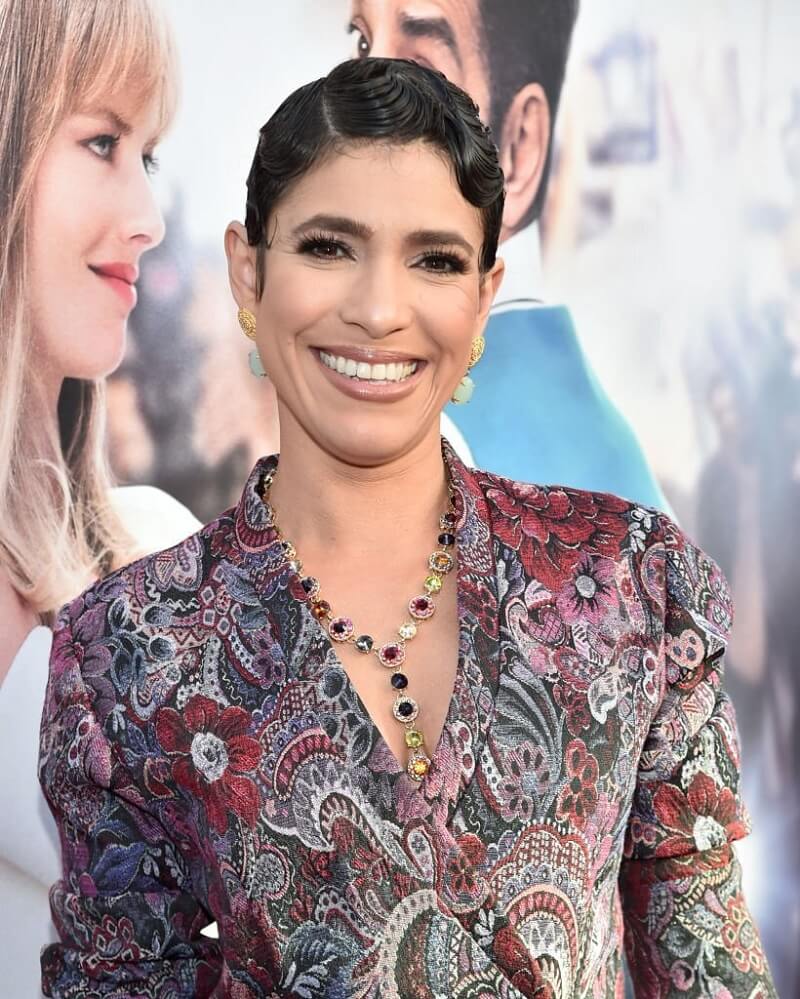 Diany Rodriguez is an upcoming American actress who rose to fame by acting in the television series Blacklist, The Outsider, Ray Donovan, and many more projects.
Recently, Diany appeared in the Netflix movie "The Valet," where she played the role of a bold bike owner and a community activist.
But even in real life, Diany is a social activist, raising her voice for every issue in the United States.
Some people will rise to prominence due to their ambitious dreams because great ambition necessitates solid inner strength.
Diany aspires to be the first female Chief Justice of the United States of America and has worked hard to achieve this goal.
But the universe had a different plan for her, which she bravely accepted, and despite being an actress, she has been doing community service.
Early Childhood of Diany Rodriguez
Diany Rodriguez was born in 1988, making her 34 years old. She didn't share her birth details, and Diany has ethnic roots in Spain.
She can speak both Spanish and English. Even in the Netflix movie "The Valet," we can see that Diany speaks Spanish more fluently.
She is from a military family; most of her family members served in the military. During her childhood days, she used to attend the soldiers' shows, and the attitude and customs of the soldiers attracted her.
As a result, she had to decide whether to be a Chief Justice or an Attorney. Diany later wanted to become a JAG officer, pursuing a bachelor's degree in political science.
In addition to that, Diany had a childhood interest in theoretical plays. And she has even performed in a few plays in her early career.
Being raised by military parents, Diany's foremost goal was to serve people; even her parents liked her idea, but when she chose to become an actress, her parents didn't want her career decision.
Still, Diany convinced her parents that even an acting career serves people because their acting skills can make people laugh, think, etc.
But there is no information about her family details; Diany is a very private person who doesn't want to disclose her more personal information.
But on her Instagram account, Diany posted an image of her mother and another woman on Mother's Day. But she doesn't share her mother's name.
However, because the woman standing beside her mother resembled her mother, that woman could be Diany's sister or aunt.
Diany Rodriguez Career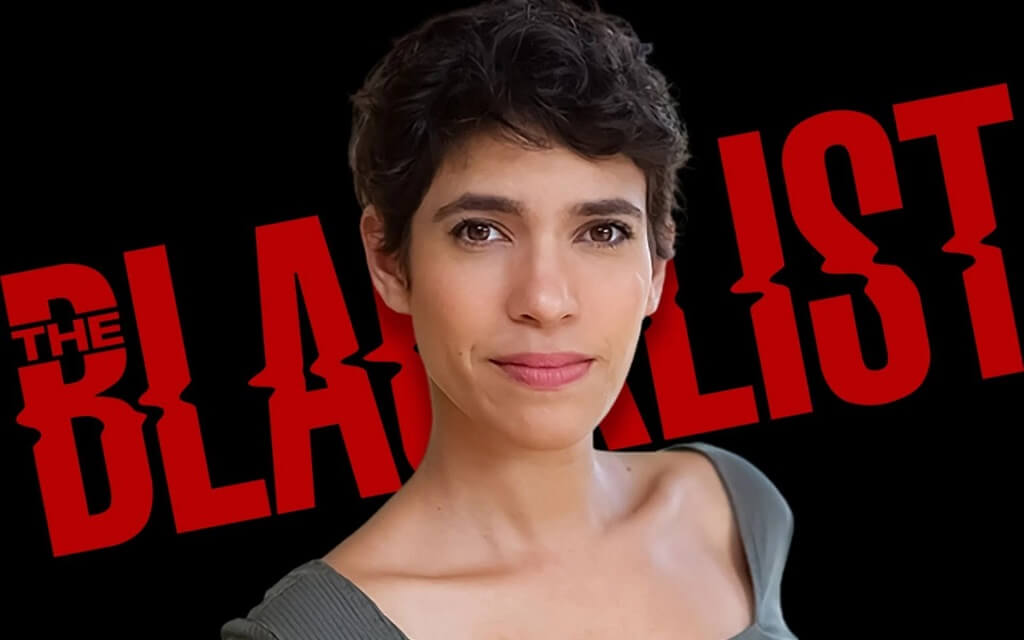 Diany Rodriguez started her acting career by acting in some theoretical plays. She completed her summer stock training for acting, which helped her learn many new things about acting.
In 2005, she appeared in a video titled "Not quite Right." It might be from her college days.
Then Diany begins to concentrate on her acting career in the year 2010. She acted in the short movie "Furry Check."
After a year, Diany got an excellent opportunity to be cast in the world-popular drama "The Vampire Diaries," and she got the chance to play the role of Claudine.
Diany made her film debut in 2012 with "Fire Light," in which she played Oketa.
Then, after she appeared in the TV movie "Pepper's Place," she again started acting on television for 2 or 3 episodes.
Diany Rodriguez had the most successful year in 2022 because she landed in successful and prominent roles such as Weecha Xiu from the Blacklist, Natalie from the Valet, and Abigail from the Resident Series.
Among that, "Blacklist" is a crime thriller series, which has been airing since 2013, but Diany got enrolled as the character Weecha in 2021.
Diany has also appeared in numerous theatrical plays and received two Ban Suzy Awards for her performance in one of them.
List of Diany Rodriguez Films
Diany Rodriguez has appeared in the following films and television series, according to her IMDB profile:
Not Quite Right
Furry Chuck
The Vampire Diaries
Firelight
Pepper's Place
Survivors Remorse
NCIS: New Orleans
Stan Against Evil
Pitch Perfect
Dynasty
Lodge 49
Thank You for Calling.
Dead Silent
New Amsterdam
Manifest
Ray Donovan
The Purge
For Life
The Outsider
The Star Trek
Tell Me Your Secrets.
Law And Order
The Suicide Squad
Bull
Night Teeth
California Dreaming
30 Candles
Long, Slow Exhale
The Valet
The Blacklist
The Resident
Diany Rodriguez Social Media Account
Diany Rodriguez has been active only on the Instagram platform. Still, even when we see her Instagram profile, it is filled with many social contents, and from her photos, we can see her desired ambition of serving people.
She posted about various issues and seeing an actress with significant political and social thoughts looked nice.
And her Instagram account got verified, and her ID is @dianysaururex, but who is Saururex?
Well, she has to answer that question; let's see her net worth value.
Diany Rodriguez Net Worth
Diany's net worth is estimated to be around $2 million by the year 2022. Her net worth was about $1 to 1.5 million last year.
In recent years, Diany has been cast in much popular television series, movies, and plays. Thus, she is more capable of earning more money.
Her annual salary will be around $100,000 USD. Diany has grown in popularity in recent years. Thus, her net worth may increase tremendously in the future.
Also Read: Natalia Azahara Actress Biography
Personal Life of Diany Rodriguez
Diany Rodriguez is currently single, and she is not dating anyone. But she is 34 years old. Thus, she might have been in some relationships, but as of now, Diany chooses to remain single and concentrate all her attention on becoming a successful actress.
She has been in the entertainment industry for more than a decade, but till now, Diany has not been caught in any love scandals or controversies.
Next Read: Heather Storm Actress Biography
Diany Rodriguez Physical Appearance
Diany Rodriguez has the brightest smile. We can see her smiling face all the time because it radiates so many positive vibrations to those listening to her talk.
Omg! Diany's smile is so contagious. We must close our hearts, or else they will fall for her.
She is also a physically fit person. She is tall, about 5 feet 5 inches, or 165 cm or 1.65 m, and weighs about 55 kg (121 lbs.).
The end!
Do you like this article? Please share your comments.
Next Read: Issa Rae Actress Biography