Dolly Parton turned success as a country songwriter and singer into not only pop music stardom but also work as an actor, a successful businesswoman, and a philanthropist.
With their strong feminine stances in the 1960s and 1970s, Parton and fellow pioneers Loretta Lynn and Tammy Wynette revolutionized the world of country music for women performers.
Then Parton took her crusade a step further by crossing over to the pop world—landing on the cover of Rolling Stone, achieving pop hits, and starring in a series of Hollywood movies.
Who is Dolly Parton?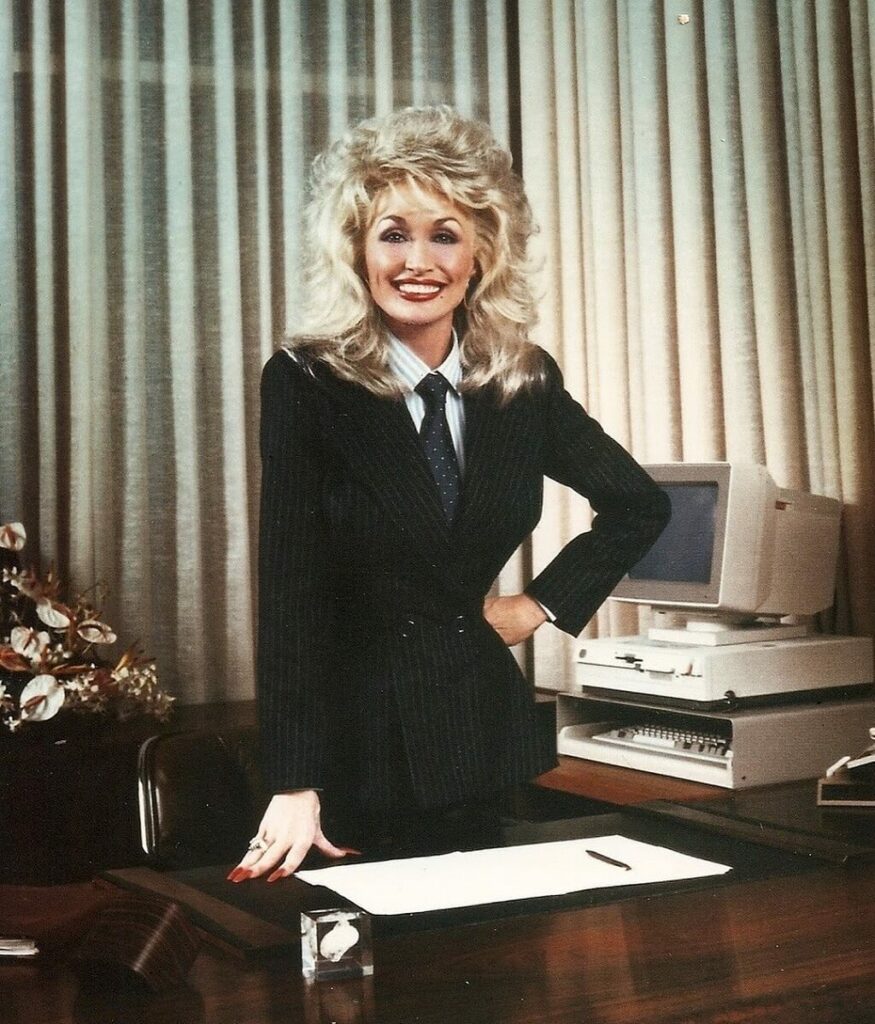 Dolly Parton is a woman with multiple talents; she is a noted singer, lyricist, author, actress and businesswoman. She is also known for her charitable work.
Dolly Parton began her career at the young age of 13. Although she initially gained fame as a lyricist, she later attained success in other fields as well.
Dolly Parton is best known for country music and is a star in this genre in the United States of America.
She has written and put together more than 3000 songs in the course of her career that has exceeded six decades, and has won many accolades, such as the Grammy Awards, Country Music Association Awards, and American Music Awards along with being nominated for the Oscar Awards twice.
Dolly Parton held the record of having received the maximum number of Grammy Award nominations of 46 till 2013. Other than singing, she has been trained to play the musical instruments piano, banjo and guitar.
Dolly Parton publicly supports LGBT equality and is identified as a gay icon by the LGBT community. Dolly Parton is known to have English, Irish, German and Scottish ancestry.
Early Life of Dolly Parton
Dolly Parton was born on 19 January 1946 at Sevier County in Tennessee, USA. She was the fourth of twelve children born to Robert Lee Parton, a farmer and construction laborer and Avie Lee.
She later described her family to be economically backward. Dolly Parton's family was inclined towards music and she took up singing from her mother.
She credits her uncle Bill Owens for supporting her for taking music as a career at a young age. After graduating from high school in 1964 she moved to Nashville, Tennessee to pursue her career in music.
Dolly Parton Career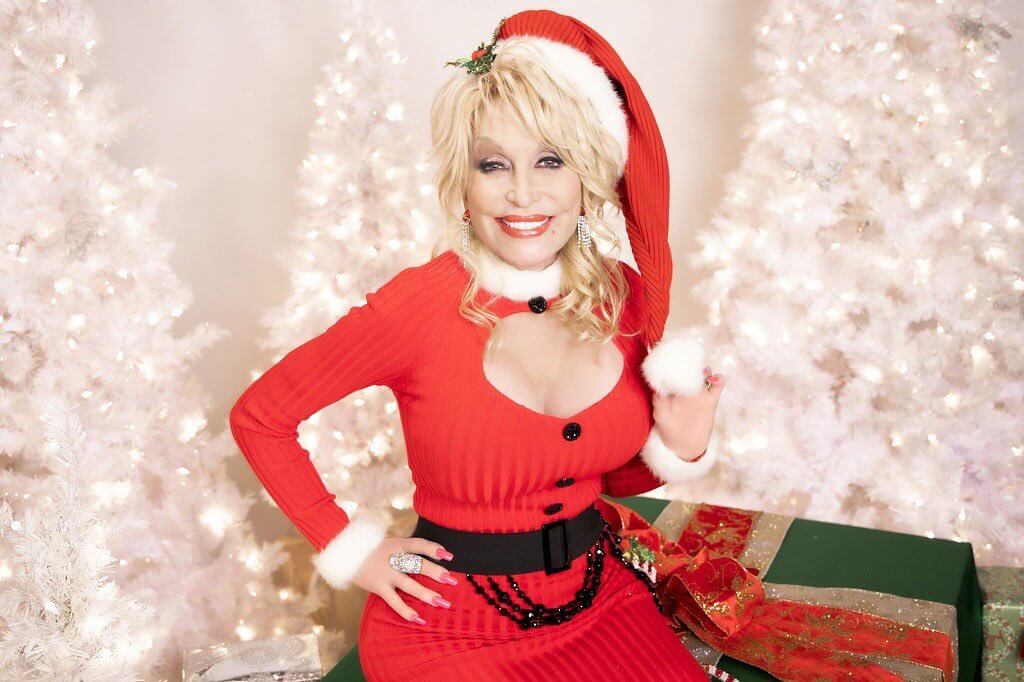 In Nashville Parton became the protégée of country music singer and Grand Ole Opry star Porter Wagoner. Through repeated appearances on Wagoner's syndicated television show, Parton gained coast-to-coast recognition.
She soon attracted the attention of the music industry moguls at RCA Records and subsequently recorded more than a dozen hit songs—together with Wagoner—on the RCA label.
Owing much to her association with Wagoner, Parton rapidly emerged as one of country music's most popular singers.
In 1974 Parton discontinued her work with Wagoner to launch a solo career, in which she enjoyed immediate success. In both 1975 and '76 she was chosen female singer of the year by the Country Music Association (CMA).
Songs such as "Jolene" and "Love Is Like a Butterfly" (both 1974) took her to the heights of popularity.
Cross-over and experiments with music
About the same time, Parton began to cross over to the pop music market. In 1978 she won a Grammy Award for her song "Here You Come Again" and was named entertainer of the year by the CMA.
As her career developed, Parton received more Grammys, both for her songs, including "9 to 5" (1980) and "Shine" (2001). Her albums, including Trio (1987; with Linda Ronstadt and Emmylou Harris) and The Grass Is Blue (1999) also won her awards.
Parton was inducted into the Country Music Hall of Fame in 1999, and she continued to release hit albums. It included Blue Smoke (2014) and Pure & Simple (2016).
She later released an album for children, I Believe in You (2017). In 2022 Parton was selected for induction into the Rock and Roll Hall of Fame.
Although she had earlier asked to be removed from consideration—she did not believe she had "earned the right," because she was not a rock performer—she accepted the honour.
Successful stint in the movies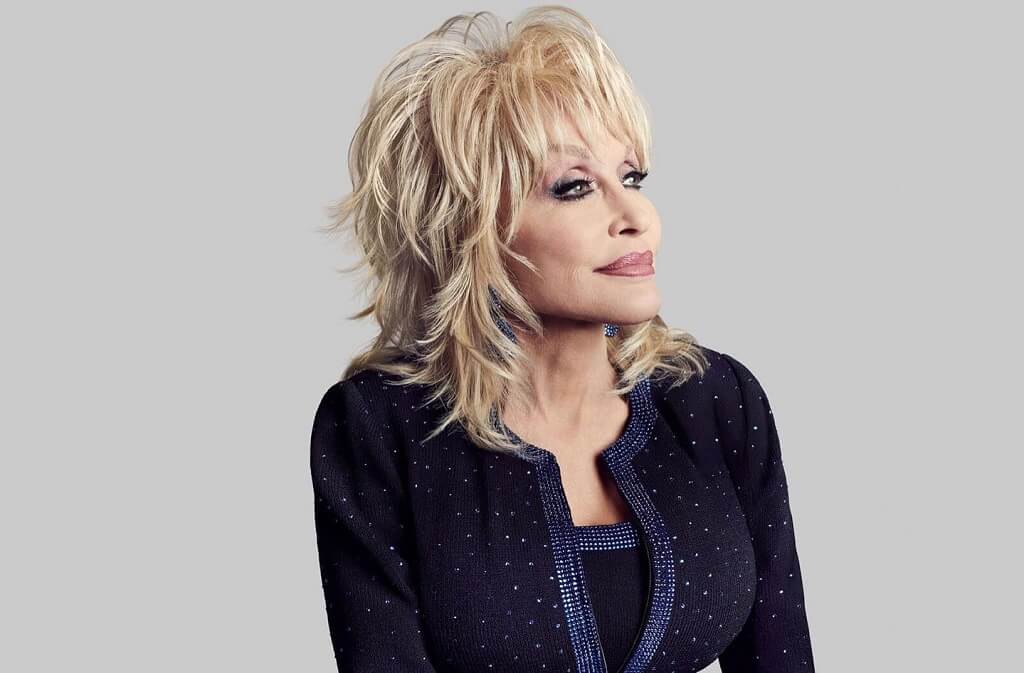 In the 1980s Parton appeared in several successful films, most notably Nine to Five (1980; also known as 9 to 5) and The Best Little Whorehouse in Texas (1982). She revived one of her most popular songs, "I Will Always Love You" (1974) for these movies.
Whitney Houston later recorded the song for the film The Bodyguard [1992], and it went on to sell millions of copies. In 1989 Parton played a principal role in Steel Magnolias.
She guest-starred in 1990s and 2000s in many television series and appeared in several made-for-television movies. In 2009 Parton wrote the music and lyrics for a Broadway musical adaptation of the film 9 to 5.
Three years later she starred in the film Joyful Noise. A TV movie about her early life, Dolly Parton's Coat of Many Colors (2015), took its name from her 1971 song also worked well.
It was followed the next year by a Christmas-themed sequel, in which Parton appeared. She provided the music and was the guiding spirit behind the movie Dumplin' (2018).
Her music also inspired Dolly Parton's Heartstrings, an anthology series that debuted on Netflix in 2019; she was featured in the program.
She later portrayed an angel in Dolly Parton's Christmas on the Square (2020), which also appeared on Netflix.
Other Activities
Aside from her stage and screen activities, Parton was involved in a broad array of other projects. In 1986 she opened Dollywood—a theme park centered on Appalachian traditions—in the Great Smoky Mountains of eastern Tennessee.
Two years later she created the Dollywood Foundation, an organization with the aim of providing inspiration and educational resources to children. In 1994 Parton published the autobiography Dolly: My Life and Other Unfinished Business, which was a best seller in the United States.
She later wrote, with best-selling author James Patterson, Run, Rose, Run, a thriller about a young country music singer with a mysterious past. It was published in 2022, just days after the release of a companion album.
Awards and Achievements
Parton's contributions to the arts and culture of the United States earned her numerous awards from organizations beyond the music and film industry. She was named a Living Legend by the Library of Congress in 2004 for her enrichment of the American cultural heritage.
In 2005 she received the U.S. government's National Medal of Arts, and in 2006 she was recognized at the Kennedy Center for the Performing Arts in Washington, D.C., for her lifetime artistic achievement.
The memoir Dolly Parton, Songteller: My Life in Lyrics (written with Robert K. Oermann) was published in 2020. The first cloned sheep Dolly was named after Dolly Parton.
Dolly Parton Personal Life
Parton is the fourth of 12 children. Her siblings are: Willadeene, David Wilburn, Coy Denver, Robert Lee, Stella Mae, Cassie Nan, Randel Huston (deceased), Larry Gerald (deceased), twins Floyd Estel (deceased) and Frieda Estelle, and Rachel Ann.
On May 30, 1966, Parton and Carl Thomas Dean, were married in Ringgold, Georgia. Although Parton does not use Dean's surname professionally, she has stated that her passport reads "Dolly Parton Dean".
She sometimes uses Dean when signing contracts. Dean, who is retired from running an asphalt road-paving business in Nashville, has always shunned publicity.
Dean rarely accompanies his wife to any events. Parton has jokingly said he has only seen her perform once.
She also has said in interviews that, although it appears they spend little time together, it is simply that nobody sees him publicly. Parton has commented on Dean's romantic side.
She said that he does spontaneous things to surprise her and sometimes even writes poems for her. In 2011 Parton said, "We're really very proud of our marriage. It's the first for both of us. And the last."
On May 6, 2016, Parton announced that she and her husband would renew their vows in honor of their 50th wedding anniversary later in the month.
Parton and Dean helped raise several of Parton's younger siblings in Nashville. This lead her nieces and nephews to refer to them as "Uncle Peepaw" and "Aunt Granny".
The latter a moniker that later lent its name to one of Parton's Dollywood restaurants. Parton is the godmother of singer-songwriter and actress Miley Cyrus.
Also Read: Josie Canseco Biography and Life Story
What is Dolly Parton's Net Worth?
Dolly Parton's net worth is an astounding $650 million in 2023. She has earned these hundreds of millions due to her music, acting, songwriting, film productions and her business and branding ventures.
Her approximate net worth was $620 million in 2022. She rakes in millions annually.
It's not surprising Parton has amassed this large fortune. She has penned some of the most famous songs in the world, like "I Will Always Love You—which topped most of the charts.
Her approximate annual salary is $30 million.
Also Read: Ryan Upchurch Biography
Dolly Parton Height and Weight
Legendary music artist Dolly Parton is 5 feet 0 inches which is equal to 152 centimeters or 1.52 m tall. She weighs approximately 50 kg which is equal to 110 lbs.
Dolly boasts a fit and glamorous figure while rocking her 70s. It's quite inspiring to see Dolly Parton maintaining such a desirable figure at this age.
Her estimated body measurements are 41-25-38 inches or 104-64-97 cm. Just like Parton's physique, her features are awe-striking.
She's got a gorgeous square-shaped face with sharp facial features that allows her to be expressive on screen.
Besides, her unique green eyes and her signature wavy and plump dark blonde hair add charm to her face. Dolly's hairstyle and hair color became an iconic style of its own.
Hope you enjoyed this article. Share with us your valuable feedback in the comments section below.
We will be back soon with a new personality for you.
Next Read: Joel Michael Singer Biography