Dr. Willie Tan Ong is a prominent Filipino doctor who has achieved great success in his life. His unbreakable efforts and work for his country make him unique from other doctors.
His life story is such an inspiration that can change your life within a minute. So, start this motivational biography of Dr. Willie Ong and achieve the peak of your dream.
Dr. Willie Ong Biography, Education, Wife, Age, Height, Family, Net Worth
Name
Dr. Willie Tan Ong
Date of Birth
24 October 1963
Birth Place
Tondo, Manila, Philippines
Age
57 Years
Net Worth
$1 Million
Height
5'6'' Feet
Profession
Cardiologist and Internist
School
Xavier School
College
University of the Philippines Diliman
University
De La Salle Health Science Institute
University of Philippines


Education
Master in Public Health
Specialty in Cardiology and Internal Medicine
Parents
Father - Yong Ong
Mother - Juanita Tan Ong
Martial Status
Married on 24 October 1993
Wife
Anna Liza Ong
Daughter
Anjelica Co Ramoso Ong and Catherine
Nationality
Filipino
Residence
Makati City, National Capital Region
Who is Dr. Willie Tan Ong?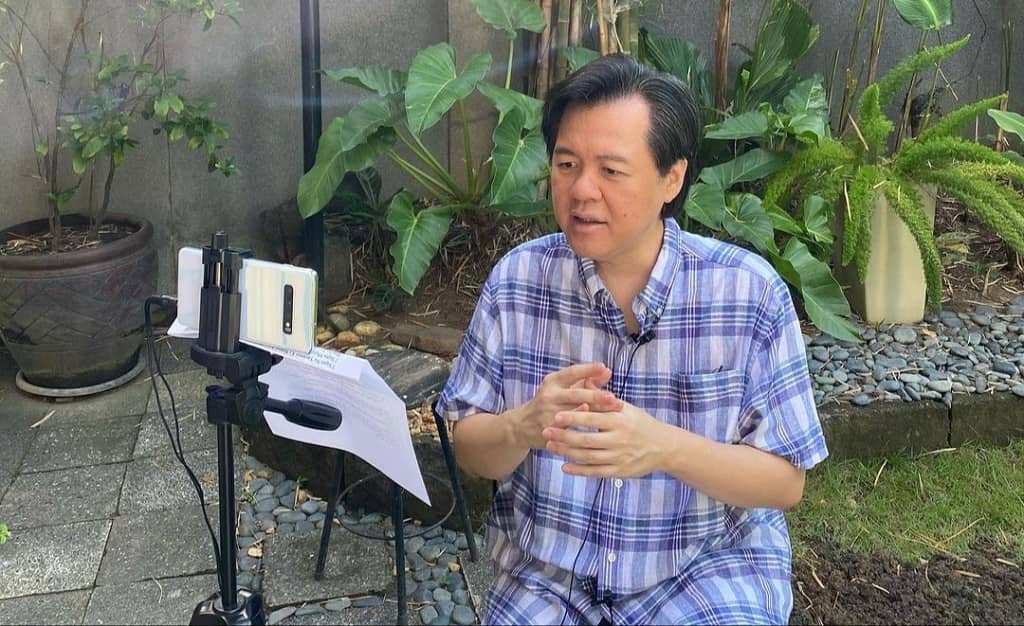 Dr. Willie Ong is a renowned Filipino Cardiologist and Internist who is widely famous because of his guidance on social media.
Despite being a doctor, he is also an Author and Columnist for the Philippine Star and Pilipino Star Ngayon.
He has been the author of several medical-related books and the famous one is Medicine Blue Book. Dr. Willie has been also nominated for numerous awards and nominations, including the Excellence Award in 2009.
Early Life of Dr. Willie Ong
Dr. Willie Ong was born on 24 October 1963 in Tondo, Manila, Philippines. His father's name is Yong Ong and his mother's name is Juanita Tan Ong. His parents cared for and supported him a lot during his early life.
He grew up in the localities of Tondo and spent most of his childhood there. Dr. Willie had a dream of becoming a doctor from her earlier days and thus he moved toward his goals.
Education of Dr. Willie Ong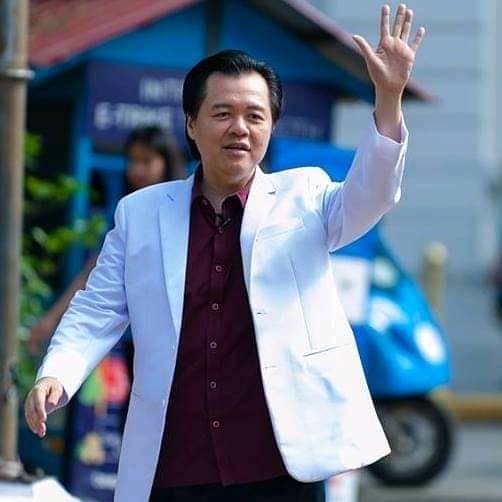 Dr. Willie Ong started his elementary education at Xavier School. where he later won the Xavier Award for Exemplary Alumni in 2013.
He then enrolled in the University of the Philippines Diliman to pursue his pre-medical course and graduated with a Botany degree.
Later, he joined the De La Salle Health Science Institute and graduated with a Doctor of Medicine Degree in 1992.
In 1994, he moved to Manila Doctor Hospital where he studied till 1996 and earned a Speciality in Internal Medicine degree.
He further studied at the University of the Philippines and earned a specialty in cardiology degree in 1999. He also earned a Master's degree in Public Health from the same university in 2001.
The career of Dr. Willie Ong
Dr. Willie Ong started his career as a medical director at Pasay Filipino-Chinese charity Health Center Inc.
He worked there since 1998 and then served as a Cardiology consultant at Mania Doctor Hospital since 2001.
Further, he started writing a book during his clerkship year named Medicine Blue Book which would be released in 1995.
It became the best-selling medical book by selling more than 400,000 copies.
Dr. Willie created the first medical museum in Pasty City, Philippines, and named Co Tec Tai Medical Museum.
They aimed through this museum to motivate Filipino to become health workers and to preserve the country's medical history. It later resulted in one of his biggest successes.
In 2008, Dr. Willie Ong appeared on the ABN-CBN television show Salamat Dok as their resident medical expert and volunteer. He gained a lot of fame and popularity from the show which he left in 2018.
Despite this, he has been a journalist (columnist) in The Philippine Star and Pilipino Star Ngayon where he wrote regular articles about health.
Dr. Willie Ong's Wife and Daughter
Dr. Willie Ong is an engaged man who married Anna Liza Ong on 24 October 1993 in Our Lady of Sorrows Parish in Pasay City. Anna Liza also belongs to the medical field as she is a good physician.
The couple has been blessed with two daughters named Anjelica Co Ramoso Ong and Catherine Co Ramoso Ong. Moreover, Dr. Wille and Dr. Anna used to help people by giving health tips on their YouTube channels.
As of now, the family is living in Makati City and enjoying their life happily.
Dr. Willie Ong's Net Worth
Dr. Willie Ong estimated net worth is $1 Million which is almost 47,00,00,000 pesos. His main earning source is by treatment of his patients in hospitals.
However, he also earns a lot through his YouTube channel and books. In addition to this, Dr. Willie Ong can earn through advertisement also as he has a great follower community.
Social Media Popularity
It's social media that became the reason for Dr. Willie's popularity across the world. And also, his consistent posting related to health led him among the people of the world.
He is the only doctor in the Philippines to contain a large number of followers on his social media accounts. Currently.
Dr. Willie has over 975K followers on his Instagram profile and over 16 Million followers on his Facebook page. Besides this, he has more than 15.9K followers on his Twitter profile.
These are his popularity proven on the internet and across the Globe. Even he created a YouTube channel on 31 March 2007 and named it after him.
The channel has a large number of subscribers which is more than 5.90 million. Still, Dr. Wille and his wife, Dr. Anna have posted more than 3 thousand videos related to health.
Such great hard work for people by him and his wife.
Awards and Achievements
Dr. Wille Ong has been honored with several awards for his great works in the medical field. He is among the top doctors to receive such amazing awards. However, these are nothing in front of his efforts.
But these could be an inspiration for other students and doctors. See below the major awards and achievements of Dr. Wille Ong.
| Year | Award Name | Awarding Organisation |
| --- | --- | --- |
| 2003 | Presidential Awards | Phil. College of Physicians |
| 2004 | Distinguished Fellow Award | Phil. College of Physicians |
| 2005 | Presidential Awards for 2005 | Phil. College of Physicians |
| 2006 | Dr. Jose Rizal Award | Kaisa Museum (Bahay Tsinoy) and Manila Times |
| 2007 | The Outstanding Filipino Physician Award | Department of Health and JC International Senate |
| 2009 | Excellence Award | Philippine Federation of Professional Associations |
| 2013 | Xavier Award for Exemplary Alumni | Xavier School Board of Trustees |
Dr. Willie Ong Books
Dr. Willie Ong is not an average author but a very professional one. Even he hasn't written only one or two books, but more than 10 and all related to the medical field.
Let you know below the major books Dr. Willie Ong has written in his life.
Stay Younger Live Healthier
Tips Para Gumanda, Pumayat at Humaba ang Buhay
High Blood Cholesterol at Pag-lwas Sa Sakit 2nd Edition
Sakit se Puso, Diabetes at Tamang Pagkain
Sakit sa Kidney, Baga at Tiyan
Payo ni Dok: Solusyon sa mga Sakit
How to Live Longer 3rd Edition
Doctor's Health Tips and Home Remedies
Expanded Medicine Blue Book 7th Edition
Medicine Blue Book 12th Edition
The Bottom Line
Dr. Willie Ong is a well-known doctor in the Philippines and overseas countries. It's all his hard work and efforts from his earlier time that led him to the peak of his dream.
His success is not an ordinary achievement but very hard and needs a lot of patience to go there.
Being a doctor doesn't mean you have done it at all because there are millions of doctors like you.
Next Read: Sarah Geronimo's life story
But he believes to be unique globally and he did it. You sure need to inspire by his life story. I hope you enjoyed reading the biography of Dr. Willie Ong and were inspired a lot.
Share your feedback with us about him and his works for the people.