Dylan Marlowe is a rising singer-songwriter in the country music scene of the United States. Some of his best songs include "All About It" and "When I Look Back", among several others he has composed and released.
Initially, he used social media platforms to let the world know about him and his music and now he is an upcoming star in the American music industry.
Continue reading to learn more about the life and career of Dylan Marlowe.
Profile Summary
Name
Dylan Marlowe
Gender
Male
Birth Date
Born on 7 June 1997
Birth Place
Statesboro, Georgia
Age
26 years old as of 2023
Nationality
American
Zodiac Sign
Gemini
Ethnicity
Mixed
Religion
Christian
Height
In Feet & Inches: 5′ 10″
In Centimeter: 178cm
In Meter: 1.78m
Weight
In Kilogram: 70 kg
In Pounds: 154 lbs
Profession
Singer-Songwriter
Net Worth
$1 million
Wife
Natalie Barber
Who is Dylan Marlowe?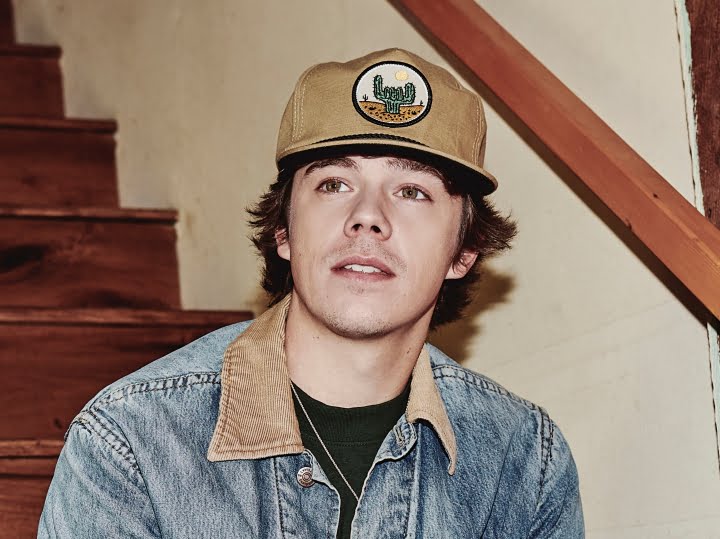 Dylan Marlowe is an upcoming star on the country music scene from Statesboro, Georgia. The highly talented musician has a sound that blends both traditional and rock music.
He has sung several singles and some of them are Record High, Dirt Road, When I die, All About It, and I Will Keep the country, among many popular others. Mostly his performances he published on Tik Tok and he has gained a lot of followers for it over the years.
People started paying attention after a performance he delivered to social media where he turned Olivia Rodrigo's hit song "Driver's License" into country style.
The performance and the video he published on his social media platform went viral and multiplied his fan following on TikTok as well as on YouTube he earned more than a million views for the same.
Baseball was his passion during his growing up years and music found its way into his heart a little later. Dylan himself once said that he did not get into music until he reached his senior here in school which was in 2015.
He added that it was only after he started writing his own music and learned to play guitar that he became highly interested in pursuing music as a career.
Pictures of the concerts he performs are mostly uploaded on his Instagram page.
Early Life of Dylan Marlowe
Dylan Marlowe was born on June 7, 1997, in Statesboro, Georgia into a family highly passionate about music.
He grew up in a family which was much into music. His father was a drama who played mostly heavy metal and Christian rock.
This had a great influence on him during his early growing-up years. Dylan has always credited his parents for his love for artists like Linkin Park and Kenny Chesney.
He himself discovered traditional music and eventually fell in love with country music. Artists like Tracey Lawrence, Keith Whitley, and Eric Church influenced him in the early days.
He completed his scoring at a local school in the United States. Then he enrolled himself at the University and completed his graduation.
It was during his years in the university he explored more about music and started pursuing it with intense passion.
Since he started pursuing music, he has been publishing his own singles mainly across social media platforms. As a result, he has attracted a lot of fame, popularity, and admiration from so many fans around the world.
Dylan Marlowe Age
Dylan Marlowe is 26 years old as of 2023 because he was born on June 9, 1997. His zodiac sign is Gemini. He is still a young musician who is exploring his way up the ladder of success in the music industry.
Age is on his side and is never going to be a hassle in achieving his music dreams. Now that he also gotten married, he is also settling down into a family arrangement that will serve him well.
Dylan Marlowe Height and Weight
Dylan Marlowe is 5 feet and 10 inches tall which is equal to 1.78 meters or 178 centimeters. His weight is around 70 kg which is equal to 154 pounds.
Dylan is a handsome young man with brown eyes and brown hair. He has many fans, both women and men for his music and his good looks as well.
Dylan Marlowe Career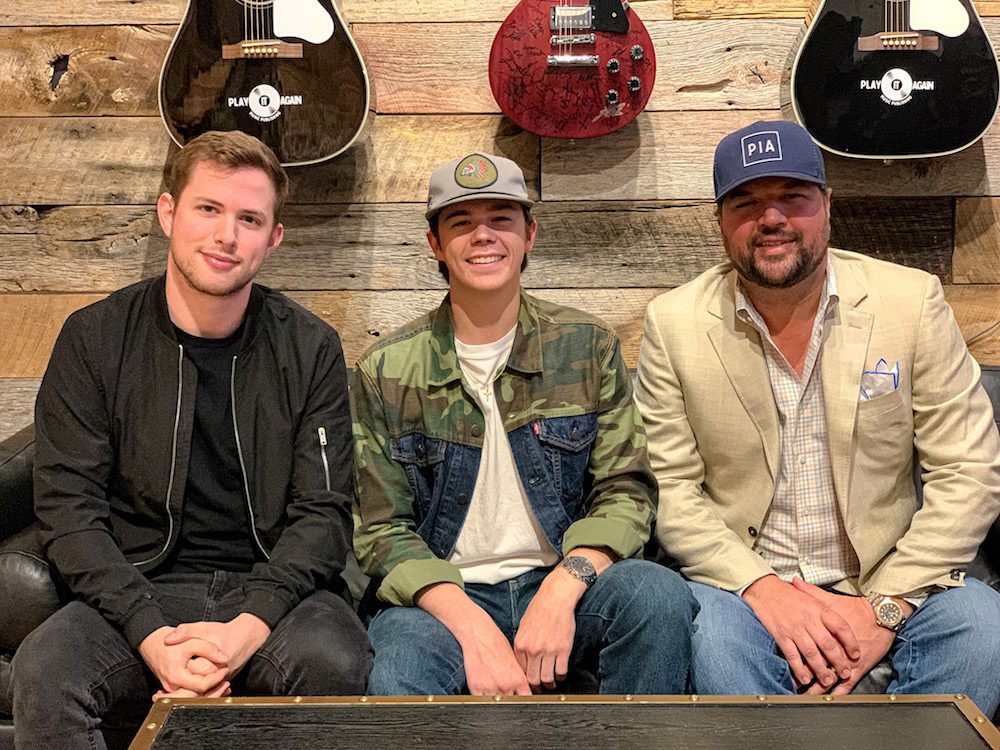 Dylan Marlowe is an upcoming music sensation in the US country music segment who is making his presence known with his songs and songwriting.
He has been performing and releasing his music on social media gathering a lot of fans around the world. With such a high fan following for his music he has now started releasing his music on streaming services as well.
He has additionally ventured into conducting concerts by traveling across the United States and other countries. Some of his music compositions like "All About It", "Keep the Country" and his latest track "Why Would We Break Up Again" have been infectious with millions of viewers and followers for.
Dylan had a fantastic year in 2023 when he had an open performance on Cole Swindell's tour and also had his first number-one as a songwriter for John Pardy's "Last Night Lonely". He has carved his own creative space and is influenced by Kenny Chesney, Eric Church, and Cody Johnson.
Dylan Marlowe Wife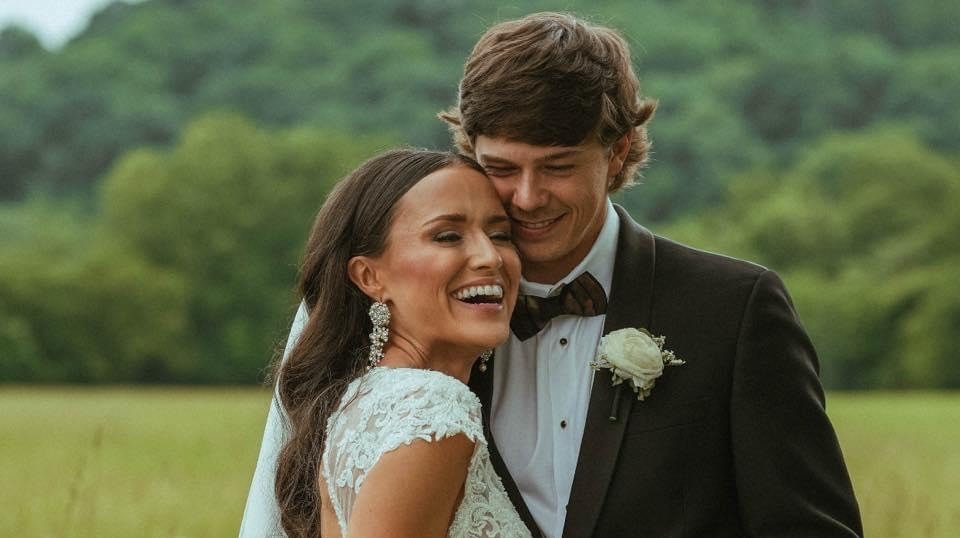 Dylan Marlowe is married to Natalie Barber who was his longtime friend in May 2023. She was his girlfriend for many years and they got married in a ceremony in Nashville in 2023.
Dylan released the song "You Were Right" on the occasion of his marriage. The song was released as a tremendous surprise to Natalie Barber.
In this particular song, the message he is trying to convey is how his life has changed since he met Natalie Barber. She is a realtor based out of the United States who is having a lucrative career on her own.
Dylan Marlowe Net Worth
Dylan Marlowe's estimated net worth as of 2023 is $1 million. The source of income for Dylan is his ventures in the music industry.
He has been gradually establishing himself as a famous country music singer and songwriter in the American music industry. This helped him to get concerts and stage shows across the United States and in other countries.
He has also increased his following and influence across social media which is also the stream of income for him. His music is also released on several streaming platforms which are also paying him for his work.
With more popularity, he is surely going to have several more opportunities across the whole entertainment industry.
He is already grabbing opportunities in the form of TV commercials, sponsors, and brand endorsements. His wife Natalie Barber is a successful realtor in the USA which will also add to their financial liberty and independence.
In conclusion
This young and rising music star is obviously on a high run, especially with his music and personality receiving attention and acceptance. With more support and love he is going to make a huge impact in the music industry around the world.
Hope you had a good time reading and learning about Dylan Marlowe. Come back to us for such interesting personalities.
We will soon be back with another exciting story.
Next Read: Fabio Jackson