Edvin Ryding (born on 4 February 2003) is a famous Swedish actor known for Young Royals (2021), and Fröken Frimans War (2013).
Aside from those, he has appeared in a lot of other films and TV series. Let's read his article to learn about his age, height, net worth, girlfriend, and more.
Who is Edvin Ryding?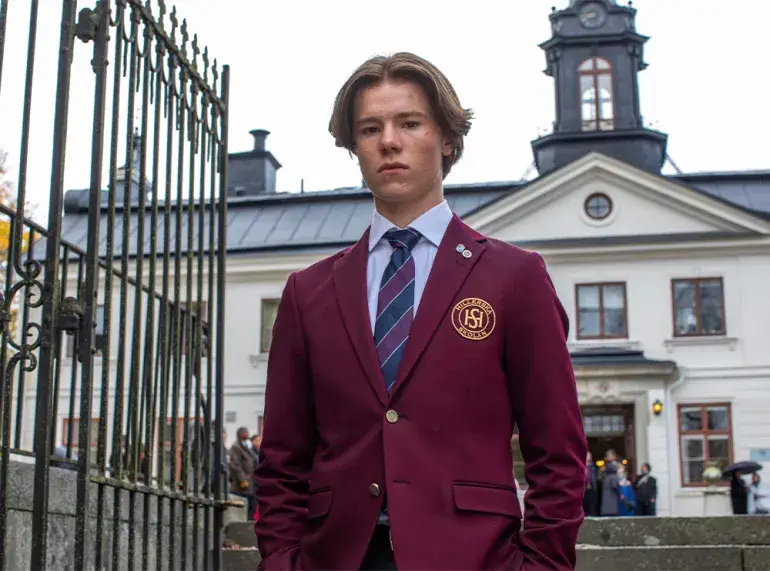 Edvin Ryding is a well-known Swedish actor. He debuted in the TV series Mannen under trappan in 2009.
Since then Ryding has acted in several other productions like Fröken Frimans krig, Kronjuvelerna, The Stig-Helmer Story, Gåsmamman, and several of the films about Annika Bengtzon produced in 2011.
He became known internationally for the leading role in the 2021 Netflix show Young Royals, where he plays the character, Prince Wilhelm.
He had the leading voice role in the Danish children's animated film Resan till Fjäderkungens rike.
Early Life of Edvin Ryding
Edvin Ryding was born on 4 February 2003 in Hedvig Eleonora församling, Sweden. Since Edvin began his acting career at such a young age, he hasn't had time to attend a traditional drama school.
That said, it's unclear if he's received any formal training outside of that. From the look of things, Edvin has built his career on natural talent and experience.
Edvin was only about six years old when he made his professional acting debut, and over the years he has proven that he's much more than just a cute kid.
Growing up in the entertainment industry isn't easy, but so far it appears that Edvin has managed to avoid the dreaded child star curse.
Edvin Ryding Age
Edvin Ryding is 20 years old as of 2023, having been born on 4 February 2003. Despite his young age, he has made a significant mark in the entertainment industry.
Edvin Ryding Career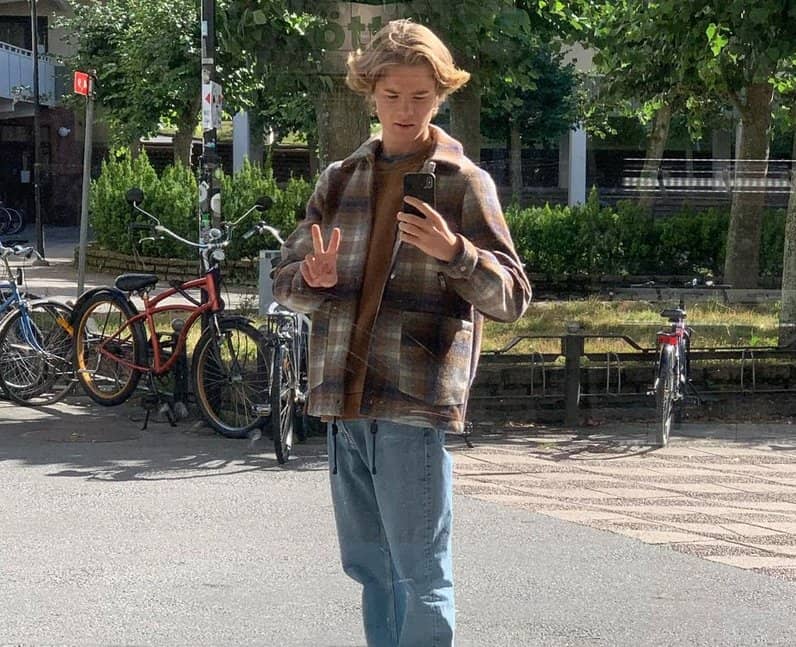 For several years, teenage actor Edvin Ryding has been well-known all over Sweden. Although he's young, he has already shown that he has what it takes to play a variety of roles.
Thanks to Netflix he's about to be known to people all over the world.
Edvin plays Wilhelm in the new series Young Royals and the role is already getting him a lot of attention. Despite being young, Edvin knows exactly how to command viewers' attention.
Since it's no secret that Netflix has the power to take people's careers to new heights, it'll be interesting to see what opportunities open up for Edvin in the future.
Most of the work Edvin has done so far has been in front of the camera, but he's also done some voice acting and he's really good at it.
He had the lead role in an animated Swedish movie called Resan till Fjäderkungens rike (The journey to the Kingdom of the Feather King).
Edvin Ryding Girlfriend
Edvin Ryding is currently single and has no girlfriend as of 2023. Edvin was born and raised in Sweden, and he loves his home country.
As an actor, there's no doubt that self-expression is something that is important to Edvin, and fashion is yet another way for him to do that.
He has a great sense of style, and he loves putting outfits together.
No matter the occasion, Edvin is going to show up looking like he walked off a runway.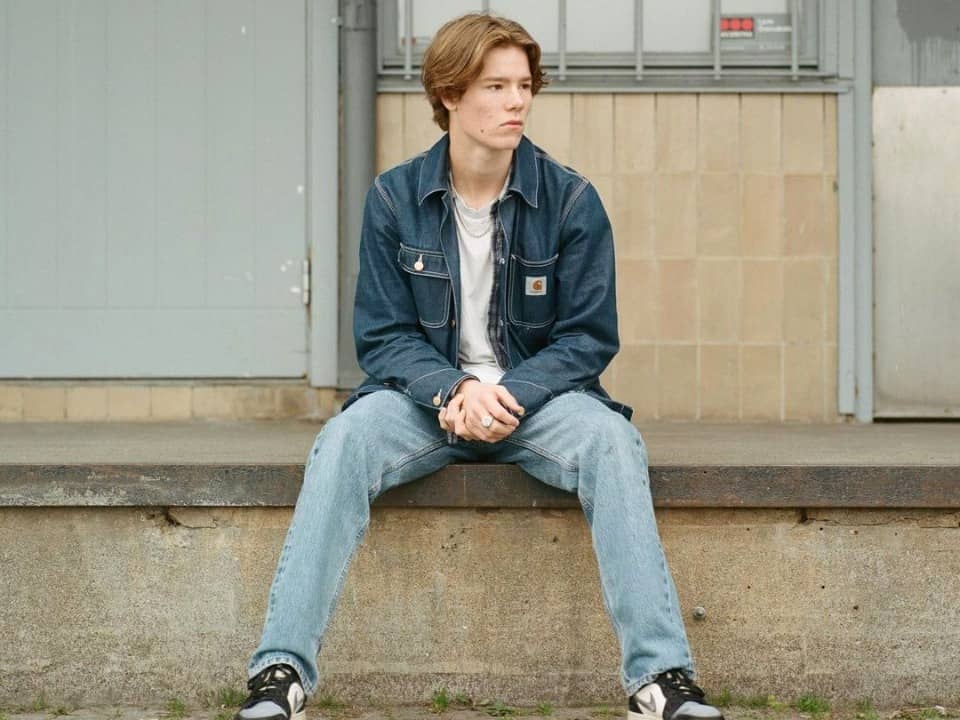 He has gotten the opportunity to travel all over Sweden, and his work has also allowed him to travel to other parts of the world.
As his career continues to grow, he'll be adding more stamps to his passport.
Edvin Ryding Net Worth
Edvin Ryding has a net worth of $3 million as of 2023. Edvin collected most of his earnings from his Yeezy sneakers while he had exaggerated over the years about the size of his business.
A year back in 2022, his total fortune was nearly $2.5 million, which has now jumped over $500,000 USD.
The money he pulled in from his profession was real—enough to rank as one of the biggest celebrity cashouts of all time.
His basic income source is mostly from being a successful actor. In addition to his massive social media following,
Edvin Ryding Net Worth & Earning Reports
Name
Edvin Ryding
Net Worth (2023)
$3 million
Net Worth (2022)
$2.5 million
Salary (Yearly)
$500,000 USD
Earning Source
Acting
Social Media Presence
Edvin Ryding is a famous person on social media i.e. Instagram, Facebook, Twitter, YouTube, etc. As an actor, Edvin is used to being the one in front of the camera.
However, it appears he's also found comfort in being on the other side.
In his free time, Edvin enjoys taking pictures and he is a natural at knowing when to snap a lovely photo.
He has a huge fan following on Social media platforms and on several occasions, he's shared the photos he's taken on Instagram with his fans.
He has more than 247K followers on his Twitter handle and over 1.4 million followers on his Instagram handle. These numbers are good enough to tell his popularity across the internet.
Physical Appearance
Edvin Ryding is a famous celebrity because of his talents. But do you know about his other things? Let's talk about his physical appearance.
Edvin Ryding stands around 5 feet, 11 inches taller which is equal to 180 centimeters, or 1.80 meters. Further, he weighs around 60 kg which is equal to 132 lbs.
Aside from this, he has a lot of other amazing looks, which overall makes him perfect in terms of his physical appearance.
Physical Appearance
Height
Feet & Inches: 5'11"
Centimeter: 180 cm
Meter: 1.80 m
Weight
Kilograms: 60 kg
Pounds: 132 lbs
The Bottom Line
Edvin is only 18 years old, but his resume is already strong enough to compare to some actors who are more than three times his age.
Since making his first on-screen appearance in 2009, he has earned 19 on-screen credits.
If Edvin continues to move at the pace he's been going at, there's no doubt that he'll have dozens of credits in the years to come.
Edvin Ryding has affected a large audience with his performance Of Prince Wilhelm in the coming age of drama, Young Royals.
Ryding's chemistry with co-star Omar is outstanding and has already won the admiration of the audience worldwide.
Next Read: Inspirational biography of a young actor Jaeden Martell